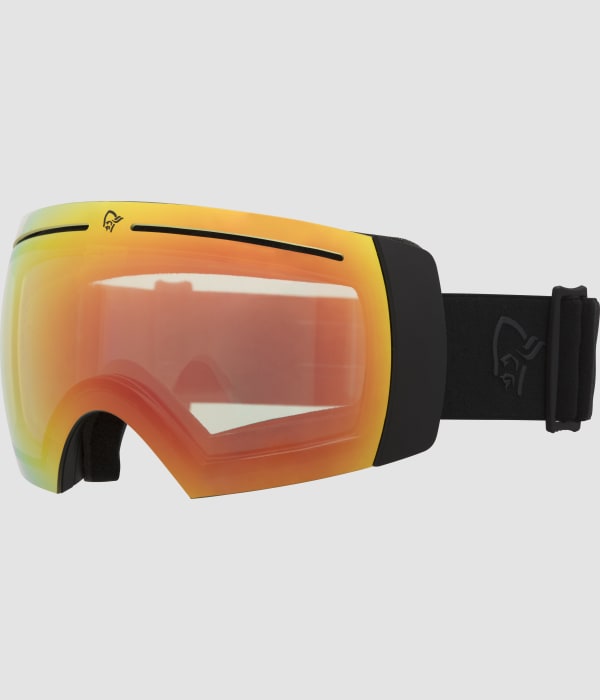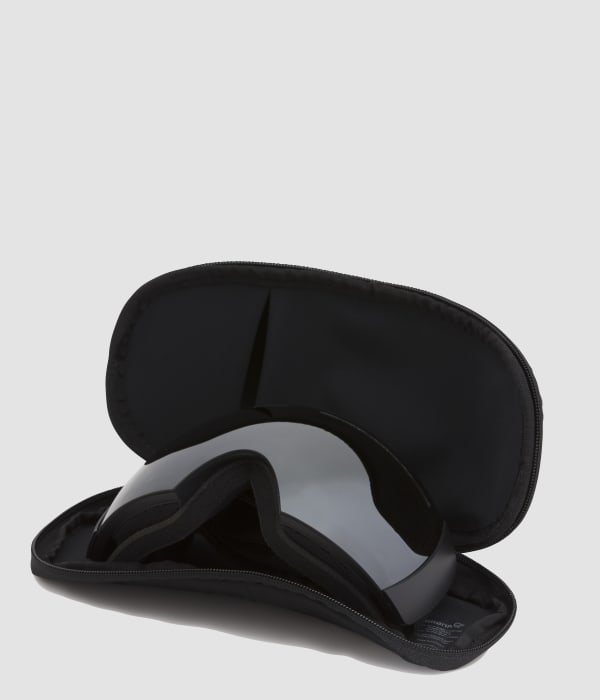 This product is not available in your country
Med de nye lofoten goggles har vi tatt vår Loaded Minimalism ™ designfilosofi til et nytt produktområde. Etter flere års internutvikling og utendørstesting, er vi stolte av å introdusere en ny generasjon høykvalitets skibriller som matcher perfekt med våre ski-og snowboardkolleksjoner.
Lofoten goggles kommer med premium Zeiss-linser med optimal UV-beskyttelse, antiripe-behandling og antidugg-behandling. Den preformede, brede linsekonstruksene gir et stort synsfelt med super oversikt.
Zeiss Snow Detector Technology sikrer skarpe konturer og forbedrer kontraster under forskjellige lysforhold.
Brillene kommer med et bredt, elastisk hodebånd med lett justering og silikongrep på innsiden som sikrer bedre grep på hjelmen.
Tilgjengelig med tre ulike linser:
Gullfusion; S0 - Lys fargetone på linsen for svakt sollys. Anbefales ved lite lys og utfordrende lysforhold.

Phantom; S2 - Medium fargetone på linsen for sterkt sollys. Anbefales under varierende, men fortrinnsvis gode lysforhold.

High Rise; S3 - Mørk fargetone på linsen for dager med sterkt lys. Anbefales på klare dager med sterkt lys.
Laget for
Storfjellskjøring ski/snowboard
Andre bruksområder
Topptur / Randonnée
Frikjøring ski/snowboard
Spesifikasjoner
4

Pusteevne

Pusteevne

Skala fra 1 til 6 hvor 1 har svært lite eller ingen pusteevne og 6 er våre mest pustende og fuktighetstransporterende produkter.

5

Slitestyrke

Slitestyrke

Skala fra 1 til 6 hvor 1 er skjøre produkter og 6 er de mest holdbare produktene vi har.

5

Lettvekt

Lettvekt

Skala fra 1 til 6 hvor 1 er tung og 6 er blant verdens letteste av sitt slag.
Tekniske detaljer
Goggle travel case included

A nice hard case for the Goggles is included with your goggles. It packs and protects the Goggles, up to two spare lenses and a goggle wipe when you travel.

Interchangeable lens

The lens on the goggles are easy to take off / change to another lens. Lenses are sold separately, and the goggle comes with one lens.
Rated

5

von

5
von
Mainox
aus
AWESOME Googles!!
Managed to try my new Norrøna Googles... the Best ever, also in changing weather conditions. Having two lens helps a lot, if conditions drastically change. Visibility is great, comfortable, real 180 degree viewing, they also look & feel amazing. GREAT JOB Norrøna!
Veröffentlichungsdatum: 2019-01-16
Rated

5

von

5
von
Julien
aus
Very good goggles!
I got the high rise version 5 days ago and did 3 very sunny sessions. Result : perfect fit and view with a Smith helmet. The case is also very strong.
Veröffentlichungsdatum: 2019-01-17
Rated

5

von

5
von
Andi77
aus
Sehr sehr gute Brille!!!
Heute erhalten und absolut begeistert von der Qualität und dem Sitz der Brille. Das Glas scheint auf den ersten Blick sehr sehr gut zu sein! Großartig für die erste Brille von Norrona
Veröffentlichungsdatum: 2019-01-17
Rated

5

von

5
von
Oski
aus
Great goggles!
Tried the goggle for a week in various conditions - great performance! Lightweight, comfortable, easily interchangeable lenses and a very smart travel case included! All in all great experience!
Veröffentlichungsdatum: 2018-12-12
How many lenses included, just the one?
Hi, just the one. the lofoten Goggles comes with a travel case and one lens.
Veröffentlichungsdatum: 2019-01-15
Does the goggles include all 3 glases? Or are they sold separately?
Hi lisamaria, Thanks for your question about lenses on the goggle. The goggles contains 1 lens, the one that is shown on the product picture when choosing color. The other lenses are sold separately. It is very easy to change lenses, as you can see on the video on the product. The strap are also easy to take on and off. Best regards, Jens, Norrøna Fan Support
Veröffentlichungsdatum: 2019-01-14
Is it OTG? 
Yes it is, there are specific holes on the sides to accomodate the branches of the glasses. I have medium-sized glasses and it fits nicely. I am not sure how that would work for bigger glasses though.
Veröffentlichungsdatum: 2019-01-13