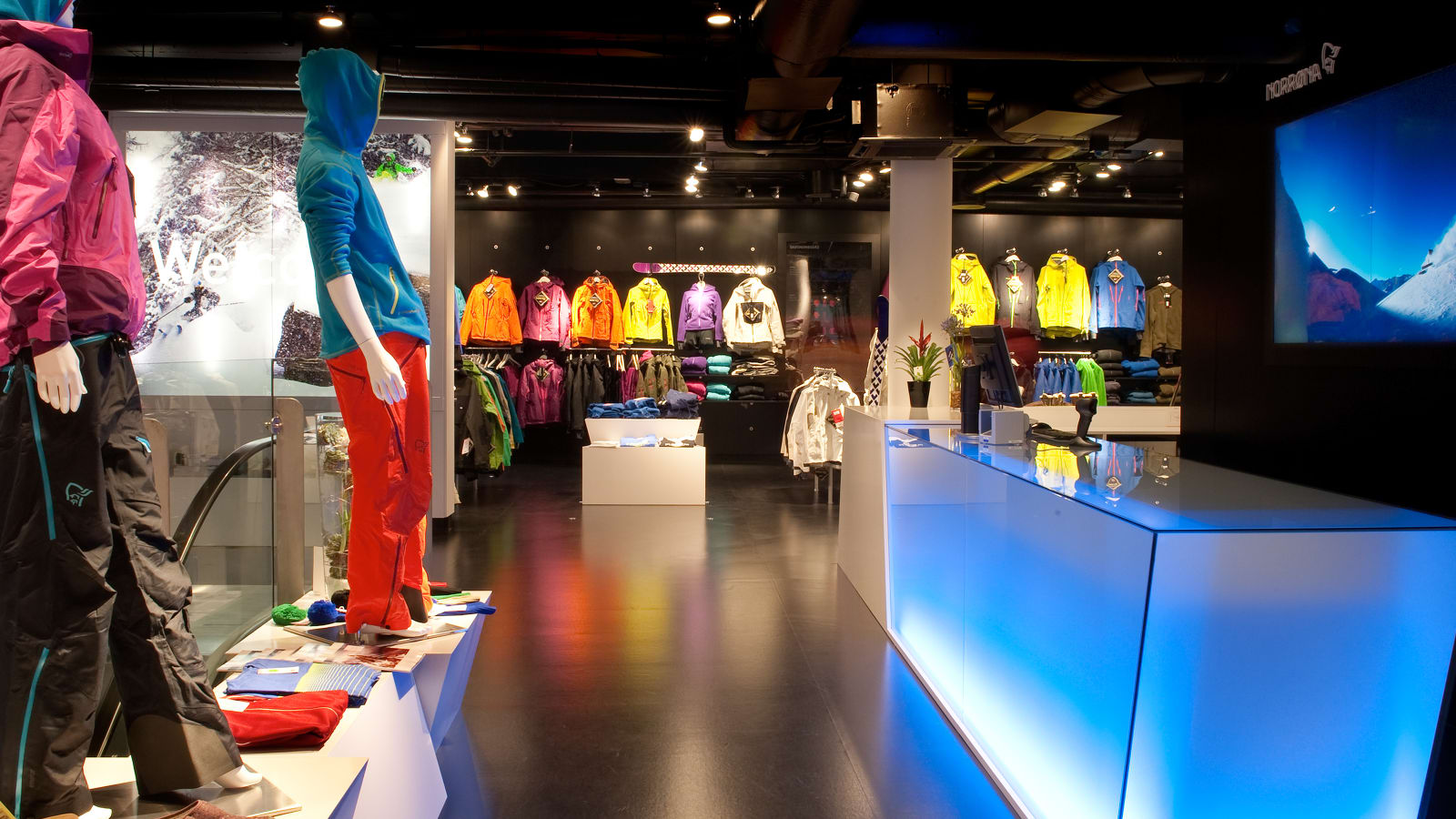 The shop is 550 sqm. spread over 2 floors. You'll find the latest Norrøna collection, both summer and winter. On our second floor you'll find a service and repair center that can help you with spare parts, repairs and questions regarding maintenance.
STORE HOURS
Mon - Fri: 10:00 - 18:00
Thu: 10:00 - 19:00
Sat: 10:00 - 17:00

CONTACT US
Address: Akersgata 30, 0158 Oslo, between Grensen and Akersgata (see map)
E-mail: oslo@norrona.no
Phone: +47 488 98 600
SERVICE CENTER
Our service center is manned Wednesday and Thursday but you can always submit products during store opening hours. Remember to wash your product properly before handing it in.
If you have any questions regarding your repair, please contact us here:
Phone: (+47) 66 77 24 10
E-mail: servicesenter@norrona.no
HELP US IMPROVE