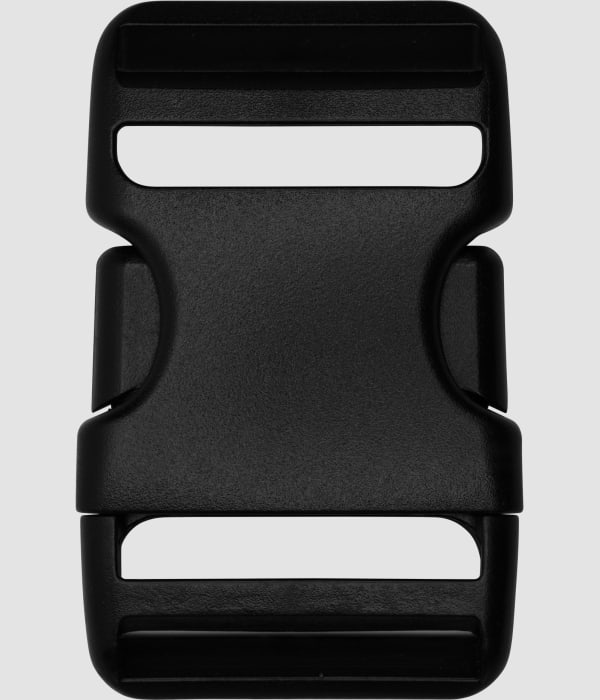 Standard side release buckle in black with classic quick mounting. Delivered as a set.
4 different sizes:
20 (S) and 25 mm (M) intended for compression and chest straps. These have a quick attach system which doesn't require any sewing. Single adjustment.

38 (L) and 50 mm (XL) intended for hip belt straps. These can easily be threaded on to the webbing from both sides. Dual adjustment.
To determine the correct buckle size, please measure the width of your webbing.