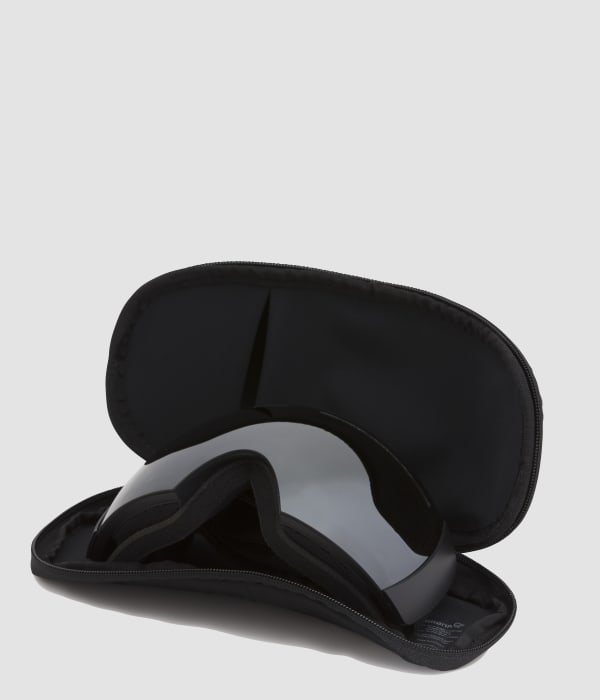 This product is not available in your country
With the new lofoten goggles we took our Loaded Minimalism™ design philosophy to a new field of expertise. After several years of in-house development and outdoor testing, we proudly present a new generation of high-quality goggles to perfectly match our ski and snowboard collections.
The goggles have a premium Zeiss lenses with ultimate UV-protection, anti-scratch treatment, and super anti-fog treatment. The pre-shaped wide-sight construction offers a large visual field and great clarity.
The Zeiss Snow Detector technology ensures sharp images and enhances the visibility in different light conditions.
A wide, elastic headband with easy adjustment and silicon lining on the inside to secure a better grip on the helmet.
Available in three different styles for different conditions;
Gold Fusion; S0 – Very light tint on the lens for weak sunlight. Recommended for use under low light and challenging light conditions.
Phantom; S2 - Medium tint on the lens for strong sunlight. Recommended for prolonged use under variable changing light conditions.
High Rise; S3 – Dark tint on the lens for strong days. Recommended for prolonged usage under bright days.
Made for
Big mountain skiing & snowboarding
Other areas of use
Ski touring / Randonnée
Freeride skiing & snowboard
Performance
4

Breathability

Breathability

Scale from 1 to 6 where 1 have very little or no breathability and 6 is our most breathable and moisture wicking products.

5

Durability

Durability

Scale from 1 to 6 where 1 is fragile products and 6 is the most durable products we have.

5

Lightweight

Lightweight

Scale from 1 to 6 where 1 is heavy and 6 is among the world's lightest of its kind.
Technical details
Goggle travel case included

A nice hard case for the Goggles is included with your goggles. It packs and protects the Goggles, up to two spare lenses and a goggle wipe when you travel.

Interchangeable lens

The lens on the goggles are easy to take off / change to another lens. Lenses are sold separately, and the goggle comes with one lens.
Rated

5

out of

5
by
Mainox
from
AWESOME Googles!!
Managed to try my new Norrøna Googles... the Best ever, also in changing weather conditions. Having two lens helps a lot, if conditions drastically change. Visibility is great, comfortable, real 180 degree viewing, they also look & feel amazing. GREAT JOB Norrøna!
Date published: 2019-01-16
Rated

5

out of

5
by
Trigg77
from
Perfect Fit!
I bought these a month ago and love them, they're a perfect fit and provide excellent vision, i'm just waiting for the spare lenses to become available. Can't wait to go skiing again and use them :-)
Date published: 2019-03-11
Rated

5

out of

5
by
BenK
from
Best skiing googles ever!
I have just returned from my annual two week ski trip to Whistler, Canada and used my new Lofoten Goggles every day. They were very comfortable, no fogging and brilliant visibility in all types of conditions.
Date published: 2019-03-10
Rated

4

out of

5
by
Tulsa
from
Excellent Design - outstanding view
I bought the googles online at Norrona shop. Unfortunately the googles didn´t fit with my poc-helmet: there was a gap between helmet an google at the top The google runs very wide which gives you an excellent view but due to the this fact the helmet pushes the google down to the nose. So breathing wasn´t comfortable. Also tried it with an uvex helmet too but experienced the same problem. I was very sad about this because the google style and quality looks excellent...
Date published: 2019-03-08
Rated

5

out of

5
by
ciccio
from
Very good goggles
I appreciated the lens color and the viewis well defined. The google shape don't fit well every helmet even if it's confortable
Date published: 2019-03-07
Rated

5

out of

5
by
bovez
from
Perfect with my helmet
Perfect view also in not good weather conditions. Perfect with my helmet! Perfect!
Date published: 2019-02-27
Rated

2

out of

5
by
Duncan
from
Persistent fogging
I used these goggles for the first time on our recent ski holiday to France and unfortunately I am not pleased with the performance at all. Using the goggles for less than an hour, I noticed that there was a small fog patch in the top left corner. Over the course of the day this patch grew to cover my full field of vision. I swapped lenses to determine if this was an isolated case but unfortunately the exact same thing happened with the low light lens as with the high light lens. The goggles continued to fog over the next few days and would not 'un'fog' until they had been off my head for a good few minutes. Once replaced, they just went back to fogging. By midweek I had to purchase new goggles in resort in order to maximise the rest of my holiday.
Date published: 2019-02-27
Rated

5

out of

5
by
Euroboy
from
Excellent
Excellent!!! Love it!!! Best goggles I have owned!!!
Date published: 2019-02-24
Frame (outside) dimensions please..?
26cm high 11cm wide
Date published: 2019-02-05
How many lenses included, just the one?
Hi, just the one. the lofoten Goggles comes with a travel case and one lens.
Date published: 2019-01-15
Does the goggles include all 3 glases? Or are they sold separately?
Hi lisamaria, Thanks for your question about lenses on the goggle. The goggles contains 1 lens, the one that is shown on the product picture when choosing color. The other lenses are sold separately. It is very easy to change lenses, as you can see on the video on the product. The strap are also easy to take on and off. Best regards, Jens, Norrøna Fan Support
Date published: 2019-01-14
Is it OTG? 
Yes it is, there are specific holes on the sides to accomodate the branches of the glasses. I have medium-sized glasses and it fits nicely. I am not sure how that would work for bigger glasses though.
Date published: 2019-01-13