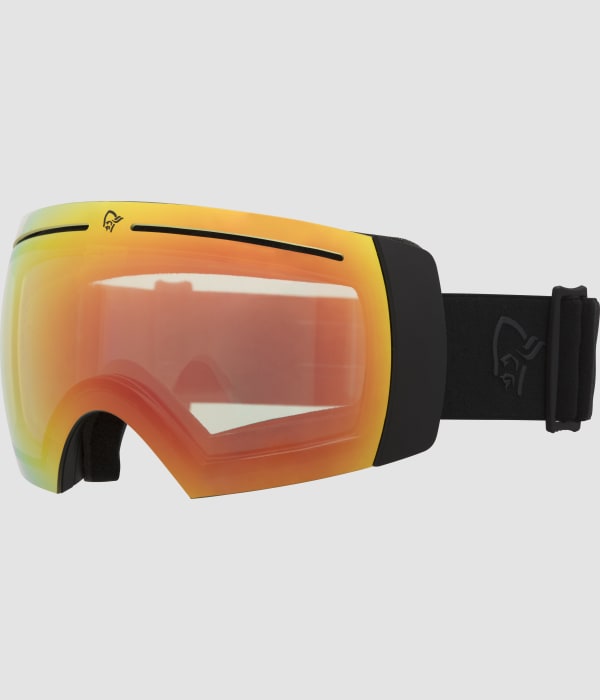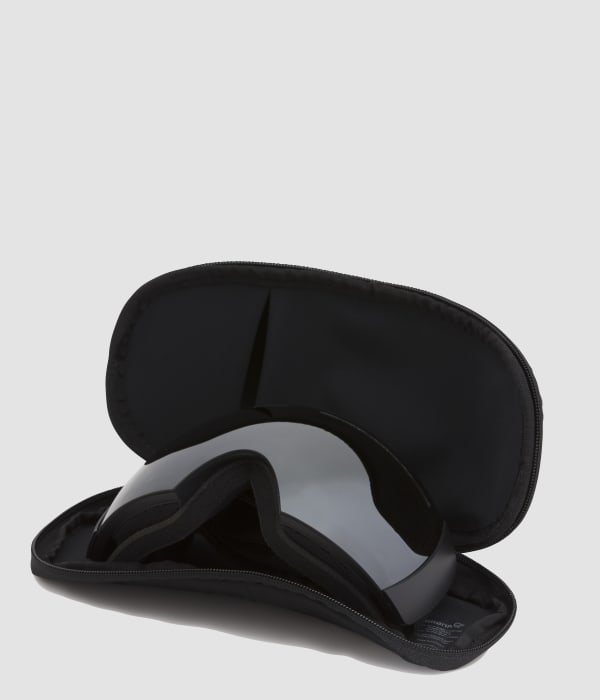 With the new lofoten goggles we took our Loaded Minimalism™ design philosophy to a new field of expertise. After several years of in-house development and outdoor testing, we proudly present a new generation of high-quality goggles to perfectly match our ski and snowboard collections.
The goggles have a premium Zeiss lenses with ultimate UV-protection, anti-scratch treatment, and super anti-fog treatment. The pre-shaped wide-sight construction offers a large visual field and great clarity.
The Zeiss Snow Detector technology ensures sharp images and enhances the visibility in different light conditions.
A wide, elastic headband with easy adjustment and silicon lining on the inside to secure a better grip on the helmet.
Available in three different styles for different conditions;
Gold Fusion; S0 – Very light tint on the lens for weak sunlight. Recommended for use under low light and challenging light conditions.
Phantom; S2 - Medium tint on the lens for strong sunlight. Recommended for prolonged use under variable changing light conditions.
High Rise; S3 – Dark tint on the lens for strong days. Recommended for prolonged usage under bright days.
Made for
Big mountain skiing & snowboarding
Other areas of use
Ski touring / Randonnée
Freeride skiing & snowboard
Performance
4

Breathability

Breathability

Scale from 1 to 6 where 1 have very little or no breathability and 6 is our most breathable and moisture wicking products.

5

Durability

Durability

Scale from 1 to 6 where 1 is fragile products and 6 is the most durable products we have.

5

Lightweight

Lightweight

Scale from 1 to 6 where 1 is heavy and 6 is among the world's lightest of its kind.
Technical details
Goggle travel case included

A nice hard case for the Goggles is included with your goggles. It packs and protects the Goggles, up to two spare lenses and a goggle wipe when you travel.

Interchangeable lens

The lens on the goggles are easy to take off / change to another lens. Lenses are sold separately, and the goggle comes with one lens.