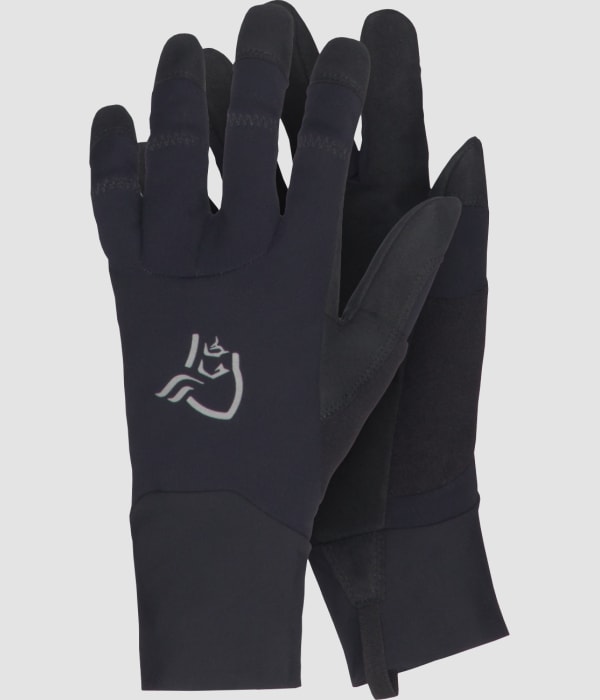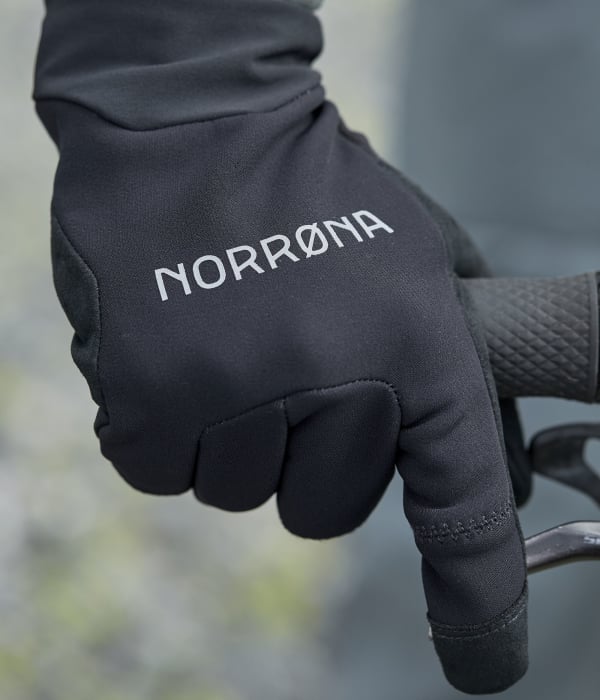 The fjørå Windstopper gloves are developed for biking in cold and dry conditions. The Windstopper® soft shell material with a fleece backer is stretchy, warm and wind protective yet provides good breathability.
The palm is made of durable synthetic leather to ensure grip precision. Clean and functional wrist closure solution.
Made for
Singletrack mountain bike
Other areas of use
Mountain biking
Freeride mountain biking
Ski touring / Randonnée
Trekking
Cross country skiing
Trail running
Ski touring / Randonnée
General outdoor use
Performance
5

Windproofness

Windproofness

Scale from 1 to 6 where 1 is not windproof and 6 is totally windproof.

4

Waterproofness

Waterproofness

Scale from 1 to 6 where 1 is not waterproof and 6 is waterproof.

3

Insulation

Insulation

Scale from 1 to 6 where 1 has no insulating properties and 6 is our warmest insulation products.

4

Breathability

Breathability

Scale from 1 to 6 where 1 have very little or no breathability and 6 is our most breathable and moisture wicking products.

4

Durability

Durability

Scale from 1 to 6 where 1 is fragile products and 6 is the most durable products we have.

4

Lightweight

Lightweight

Scale from 1 to 6 where 1 is heavy and 6 is among the world's lightest of its kind.

4

Stretch

Stretch

Scale from 1 to 6 where 1 is not made with stretch materials and 6 is our most flexible products made in super elastic material.
Fabrics
Gore® Windstopper® Soft Shell

GORE WINDSTOPPER™ membrane is an ultrathin weather protective layer which is laminated to various textile layer. Products made with GORE® WINDSTOPPER® fabrics are totally windproof, highly water repellent yet deliver maximum breathability to keep you comfortable in cool and windy weather conditions. This combination of protection and breathability minimizes the wind's chilling effect while reducing the risk of overheating when you are active.
Technical details
Rated

5

von

5
von
Poike
aus
Windstopper gloves
The gloves are light and give an excellent fit, in particular around the wrist. Hence they will keep your hands and fingers warm.
Veröffentlichungsdatum: 2019-03-03
Rated

5

von

5
von
NilsB
aus
Exzellente Passform, sehr bequem und durchdacht!
Ich fahre viel mit dem Rad, vor allem bei jedem Wetter zur Arbeit. Dementsprechend habe ich schon viel Equipment besessen und diese Handschuhe sind die besten, die ich je hatte. Das Material ist angenehm warm, die Hände werden aber nicht schwitzig, was bei sonst gerne ein Problem darstellt. Die Winddichtigkeit ist einwandfrei und auch bei leichtem Regen sind sie absolut tauglich. Das Material auf der Handfläche bietet guten Halt an den Lenkergriffen, es gibt keine störenden Falten. Der Daumen taugt auch um Regen von der Radbrille zu wischen! Die Passform ist sehr stramm. Ich trage normalerweise Handschuhgröße 9-9.5 und komme mit XL gerade so klar. Die Finger könnten 2-3mm länger sein, aber es ist noch ok. Einziger Kritikpunkt ist das Bündchen, das sich beim Anziehen einrollt und dann wieder rausgepult werden muss. Hier würde vielleicht eine zusätzliche Naht an der Kante helfen.
Veröffentlichungsdatum: 2019-01-31
Rated

5

von

5
von
Jens1205
aus
Passt
Genau der richtige Handschuh für nasskalte Bedingungen. Hab ihn jetzt mehrmals bei CycloCross Rennen genutzt und bin von Schutz und Grip begeistert. Er lässt sich nicht ganz leicht anziehen, sitzt dann aber perfekt.
Veröffentlichungsdatum: 2018-12-19
Rated

3

von

5
von
MKPK
aus
Very short!
Okay product, but for me, figuring out the right size was difficult. I have a pretty long fingers for a woman but still quite narrow hand overall, so the size M was a bit too baggy and the fingerparts too short. My glove size is usually 7 and I would say these are maybe 6 (or 6 and a half) what comes to the lenght and size 8 otherwise. Overall the quality is very good, but the size really makes the product just an okay glove for me. I would recommend this, if you can try it beforehand!
Veröffentlichungsdatum: 2018-11-10
Rated

5

von

5
von
Jenski
aus
Impressive biking gloves for mid to cold weather
I bought these gloves some time ago and they are so comfortable! I love how there is a seam (that you don't feel) on the fingers to make the shape "curved" and fitted to hold the grip on the bike. They feel very warm, and since I bought them during warm weather time I haven't got to test how they function in cold weather. But looking forward to use them on the Fatbike when it gets colder. Nice detail with the reflex logo, and they are easy to take on and off.
Veröffentlichungsdatum: 2018-07-05