Welcome to unstad
FW1718 we finally launched a new collection specially developed for arctic surfing. The line consists of a complete set up made to conquer the cold waters of the north.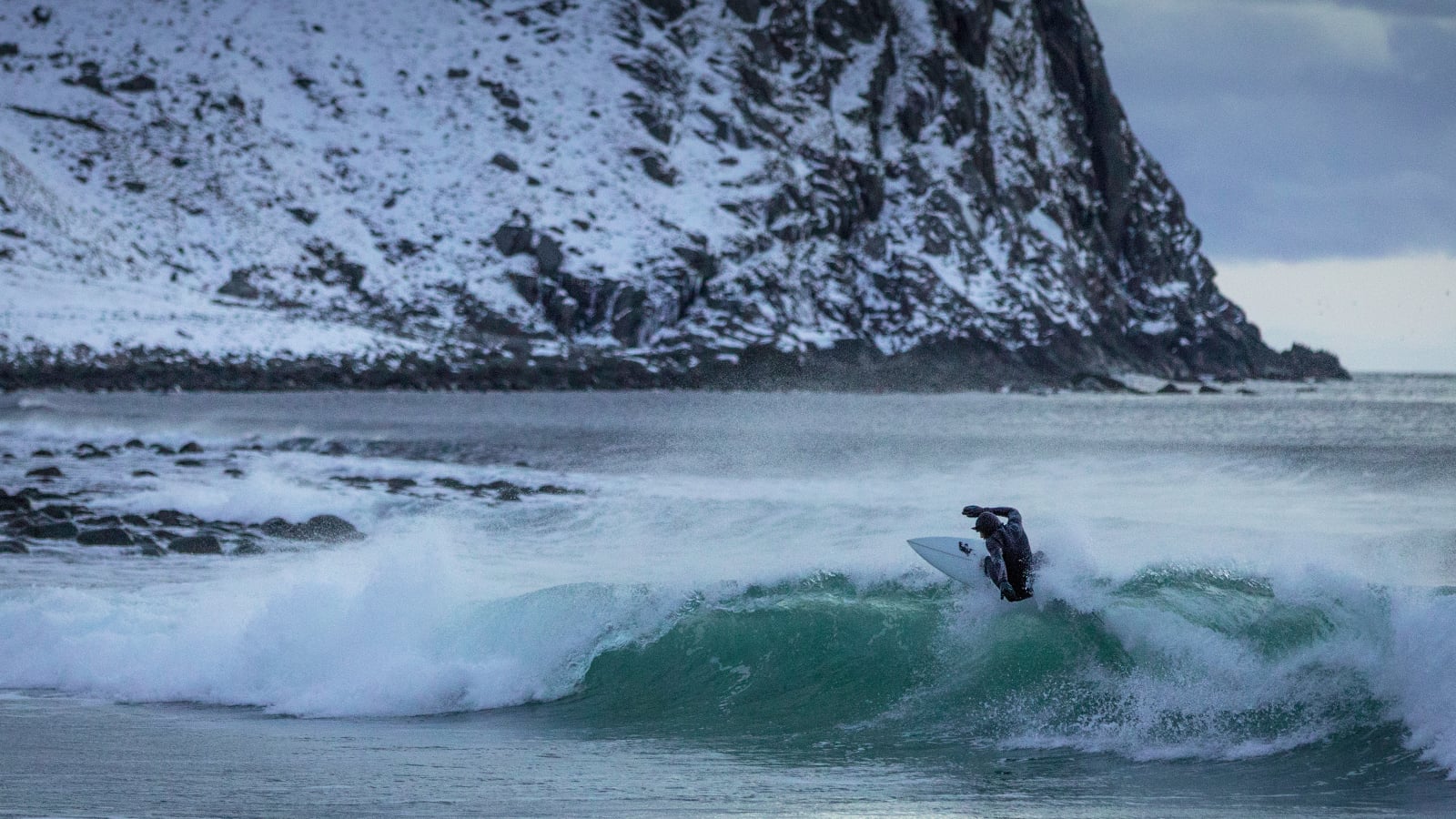 For almost ninety years Norrøna has been welcoming people to nature. We've produced a wide range of the most protective, practical and functional gear made to discover hidden paths, majestic mountains and high peaks. However, at the bottom of these high peaks and at the end of these hidden paths, there is a place so cold, so wild and so unfriendly, only the toughest of the toughest dare to set foot. This year we welcome you to join us here too. The cold and dark water of the north has been the ultimate challenge for a long time.
We have a great product range which offer all the protection you need to go outdoors - but only on solid ground. We now wanted to take our vision even further and challenge a new environment, because even standing on top of a windy peak in Lofoten, we are still pretty damn comfy
Jørgen Jørgensen, CEO of Norrøna.
Why, you might ask? Why not, we say. As a small family owned company we can allow ourselves to drive product development purely from our passion for the outdoors. We´ve already conquered our favorite activities however as more surfers joined the team here at HQ the requests grew to broaden our horizons.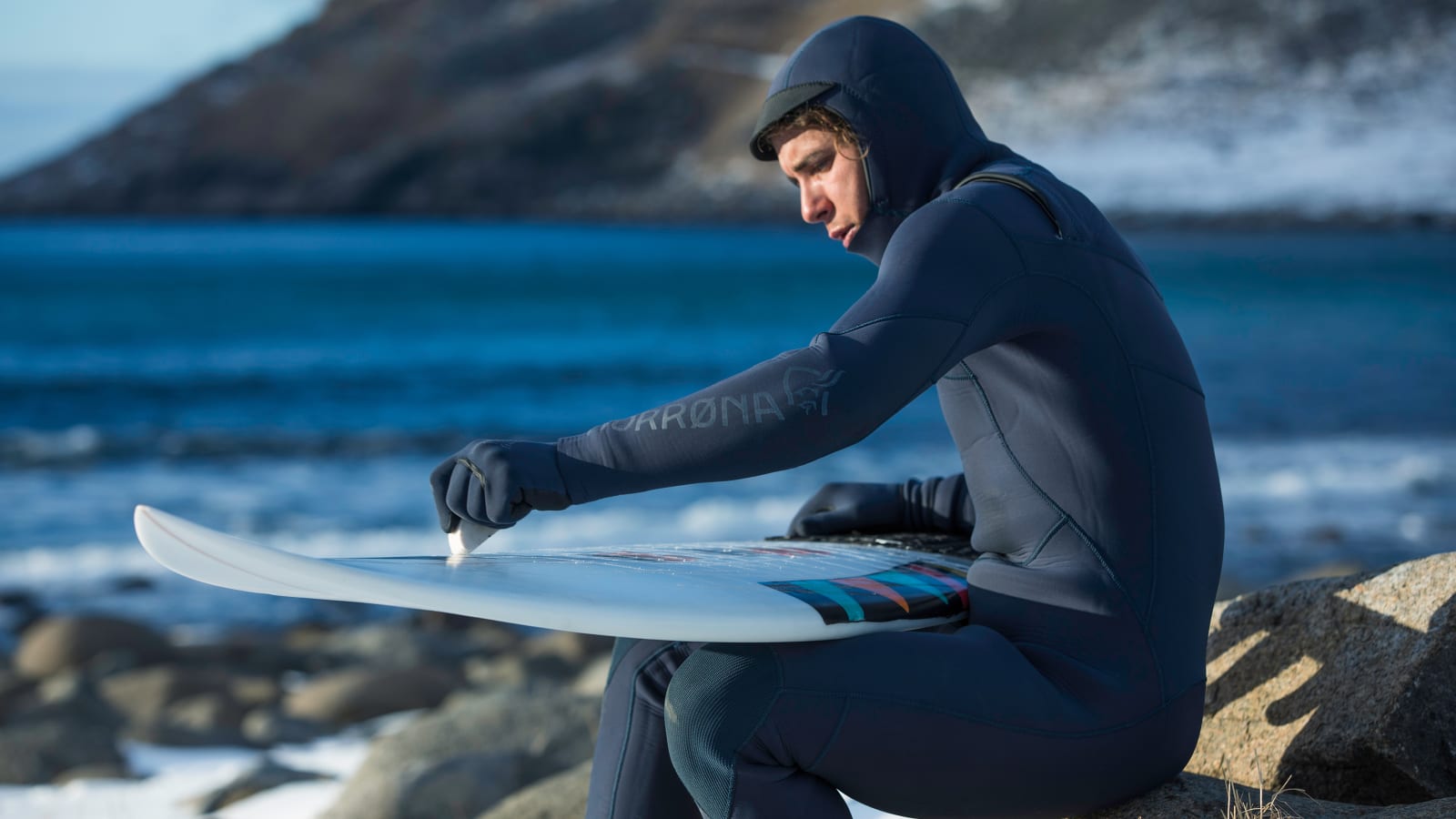 With 71% of the earth being water, we felt compelled to take our weather protecting expertise beyond the mountains. Developing 95% of our products in-house teaches us a lot about the details of construction.  As surfers, skiers and mountaineers, we believe we can take our knowledge, and create new synergies between outdoor activities.
Brad Boren, Director of Innovation & Sustainability
Norrøna's ambition is to be a leader in environmental and social responsibility within the outdoor industry, and we offer products made according to the highest environmental and ethical standards. Corporate social responsibility is an integrated part of operations, and we are transparent through our open CSR-roadmap. When developing unstad there was no exception. From the very beginning we were aiming towards finding solutions that are as responsible as possible and at the same time would ensure a great life time of the products.
Our wet suits are made from a less environmental impactful naturaprene, natural rubber foam, harvested from rubber trees in Asia where the neoprene is also produced. The naturaprene is laminated to recycled Polyester on the face and back with water based glue that is solvent free, except for the reinforcement areas that require virgin materials to provide enhanced durability. Currently the boots and gloves are traditional neoprene until we are able to also convert them in the future.
With unstad we´ve created the best products there are to conquer the harsh, cold artic waters. With some of the toughest surfers, we've developed a new line consisting of wet suits, surf boots, casual wear and of course a bag to stow your stash.