fjørå
Singletrack mountain biking
Mountain bike clothing that anticipates any weather condition. Whether you are biking under the hot summer sun or single tracking in the rain, rough terrain demands functional clothing that does not compromise on movement while riding.
Welcome to fjøråOpen

Deep in the Sunnmøre fjords is the small village of Fjørå. Over the centuries, local farmers have cleared trails up and down the steep mountainsides. Today, those trails challenge technical mountain bikers who descend to the rocky shore from 1100 metres over sea level. The unique view of fjords and saw-tooth mountains make Fjørå one of the world's most spectacular mountain bike destinations. Norrøna's collection of fjørå mountain bike clothing anticipates any weather condition. Rain and rough terrain demand functional clothing that will keep you warm and dry – without sacrificing range of motion.
fjørå equaliser lightweight long sleeve
Buy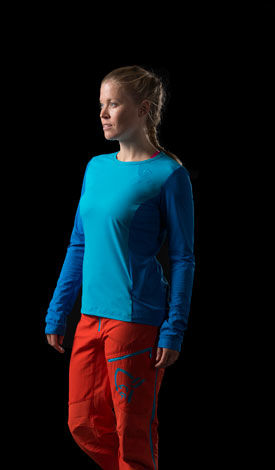 Norrøna Magazine
Canvas Hotel - Home of riders
Imagine the perfect bike trail, far from the closest house, road or power line.
All fjørå products
EUR 249

EUR 249

EUR 189

EUR 189

EUR 209

EUR 149

EUR 149

EUR 139

EUR 109

EUR 69

EUR 109