Johanna Stålnacke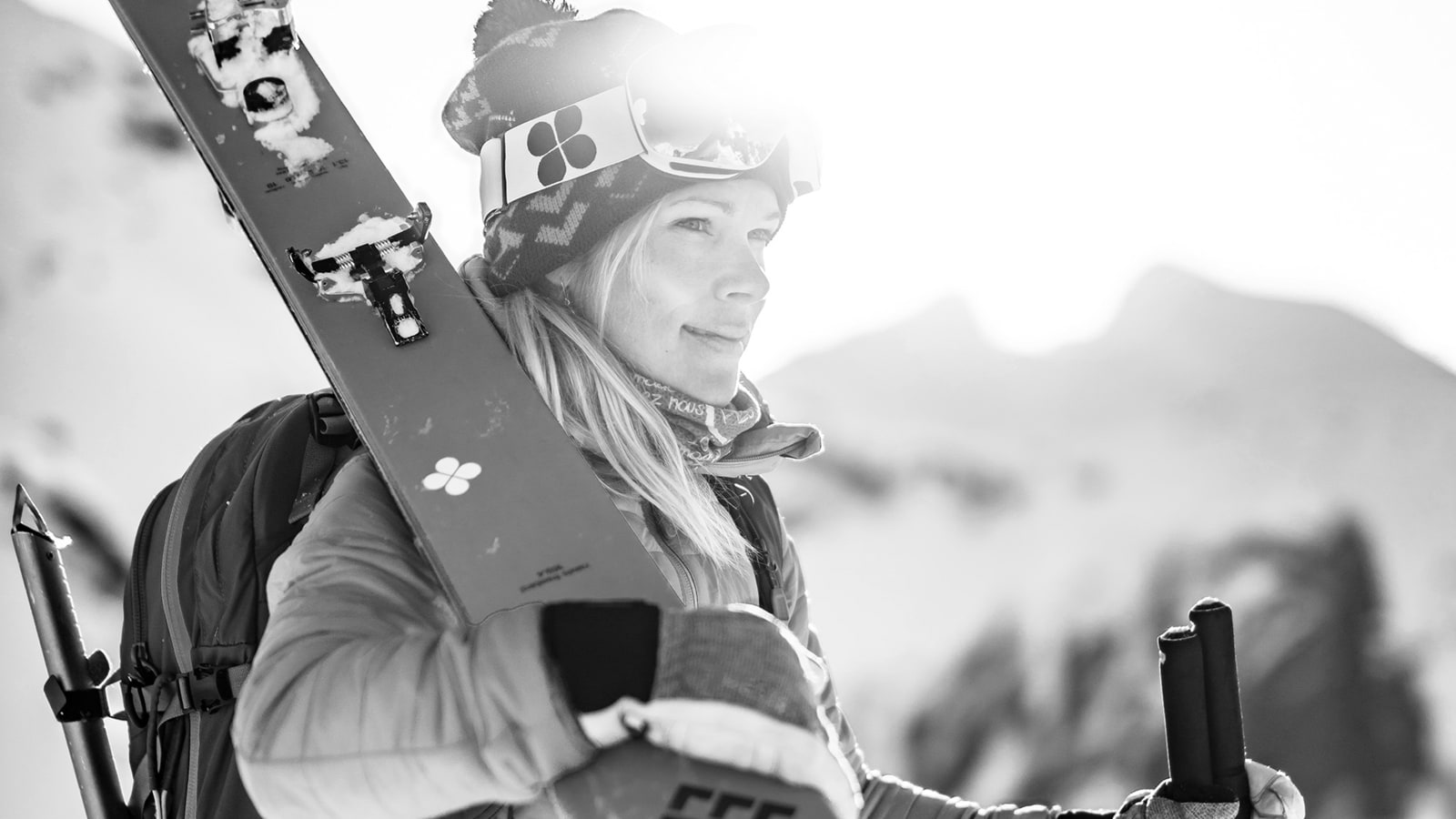 Picture by Kent Malm
I grew up in a small mining town Kiruna in Sweden, being a gymnast and alpine ski racer in my youth. Later on, in my teens, the Norwegian mountains ignited a big passion for freeskiing, ski mountaineering, and alpine climbing.
When freeskiing marries alpine climbing, my circles are complete.
I love exploring mountains with skis, often climbing up using ice axes and crampons to get in position for the descent. For me, that is a complete adventure!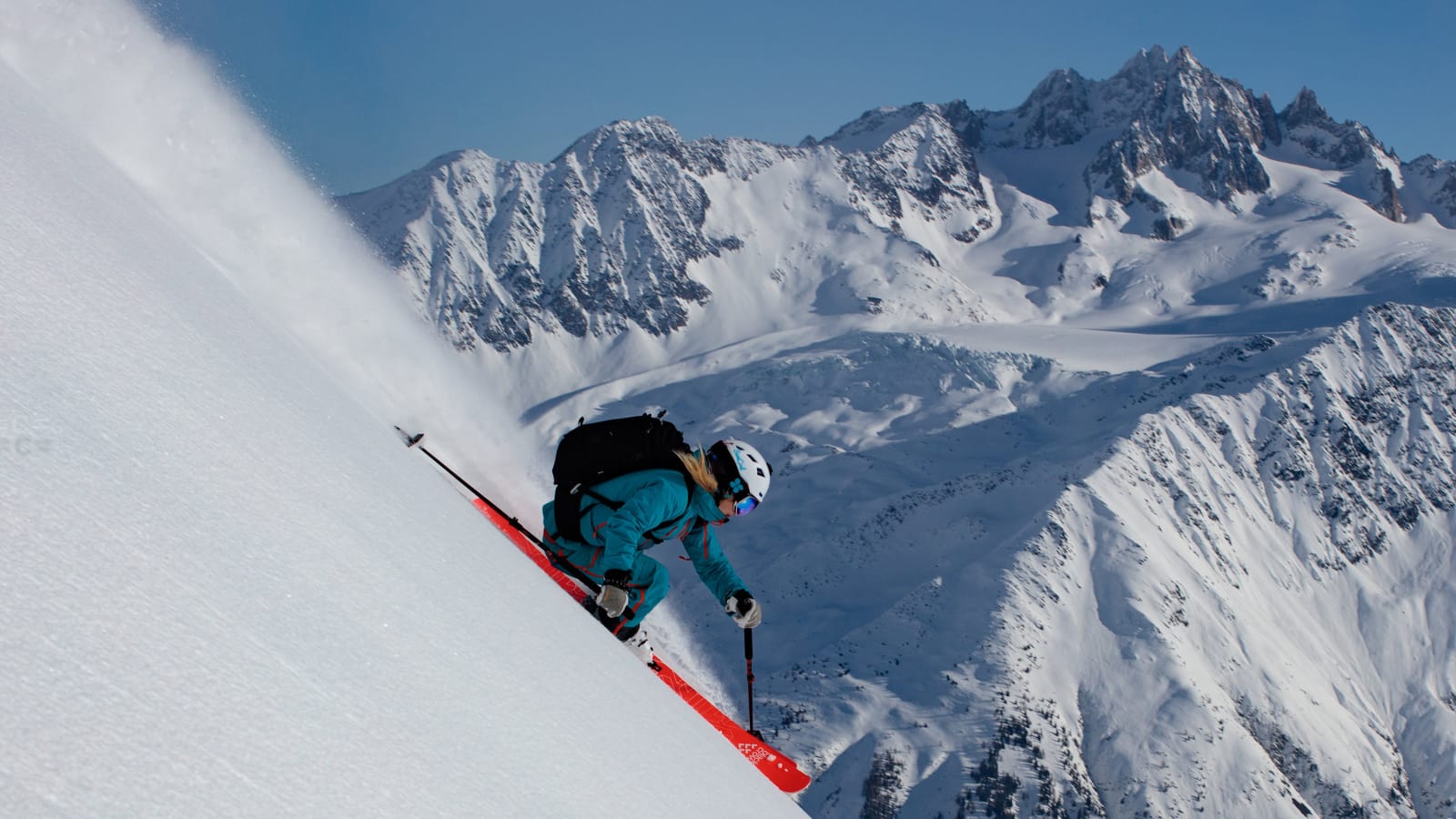 Picture by Cedrik Bernardini
Throughout the years I have been fortunate to explore mountain massifs allover Scandinavia, on Svalbard, in the Alps, US, and Canada...To enter nature open-minded and playing alongside on its conditions has taught me when we can go safely or when we need to turn around. We can not define the rules of nature, but staying humble by trying to understand and respect it, value every experience we get and learn, is a key to the realization of any dream.
It is a privilege these days to ski an unskied line and even though the adventure to discover new ski descents motivates me, I am as inspired to go out and explore in the backyard around Chamonix and in Norway! The mountains change from one day to another so we always need to be attentive. I find that dynamic of nature so inspiring and the companionship we form together there creates special bonds between people.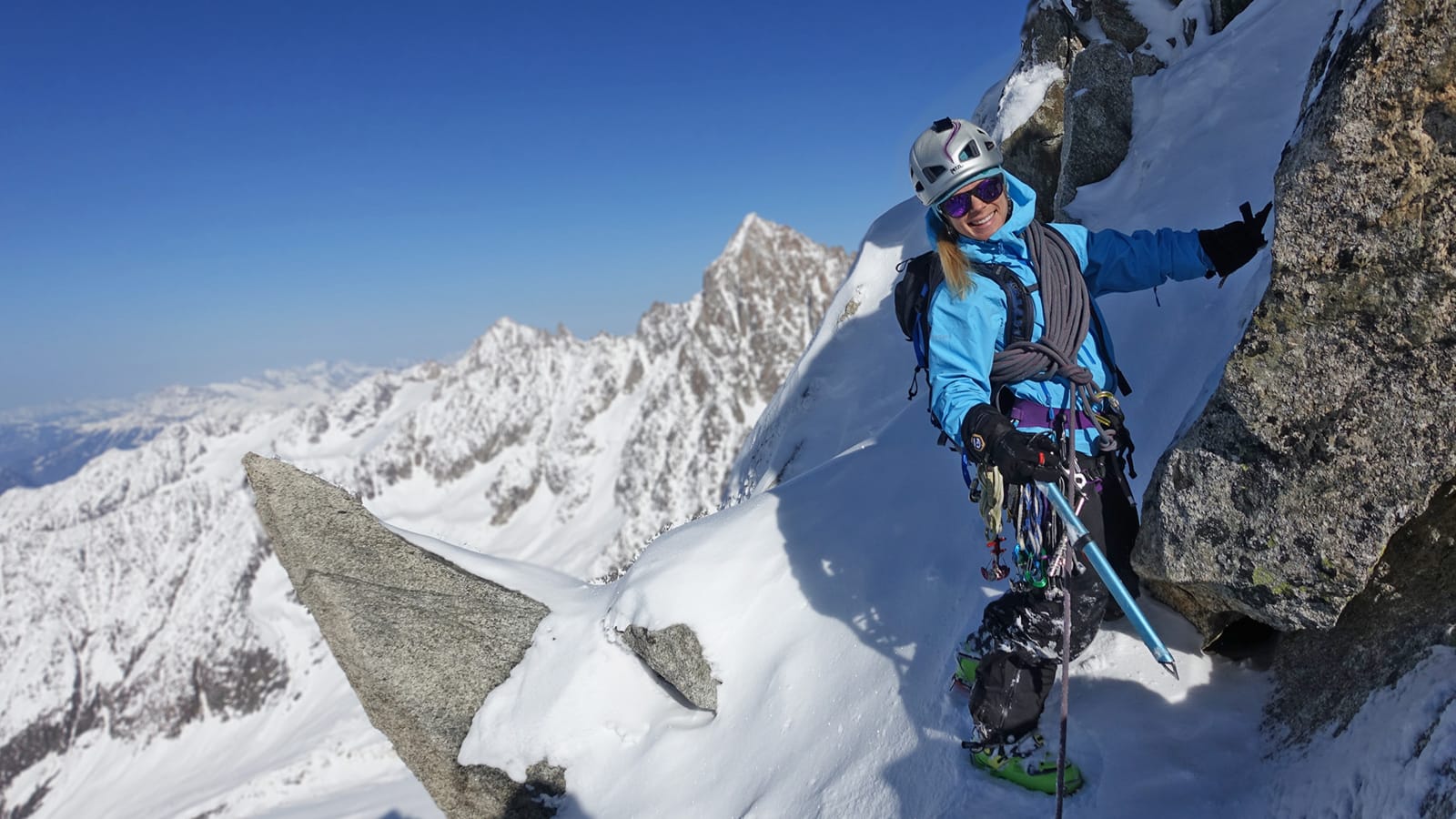 Picture by Tom Grant
I love the contrasts that mountains offer, between the storms and the seasons. One day the mountain looks black and icy, the next days you can ski there in powder!
Skiing is so much more than just a sport, it is a way of expressing yourself and to live, surrounded by mountains and friends who share that passion.
Climbing is similar, a community of people who seek an adventure in an environment that is so much bigger than ourselves, with unknowns and room to learn.
Following the path to become an IFMGA/UIAGM certified mountain guide, I love to share other people´s journey to discover mountains, progress in their skiing and climbing and very simply - to have a lot of FUN!
My friends sometimes joke that I have energy enough to heat up a small town. But I tell you, that´s only after 10 in the morning... I love sleeping in and play music to late at night. Eh. What time did you say it is?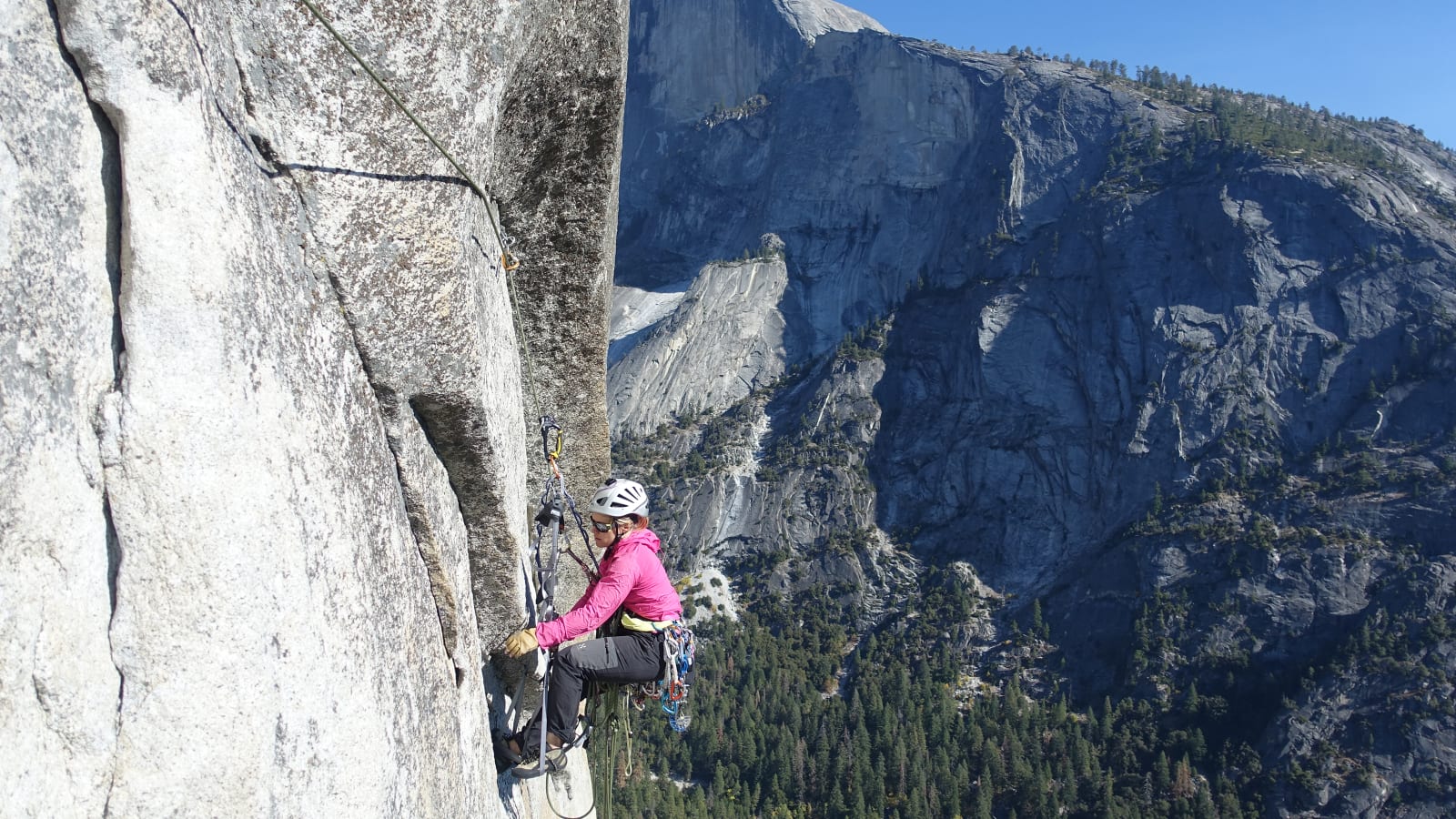 Picture by Tom Grant
Name: Johanna Stålnacke
Sport: Freeskiing and alpine climbing
Hometown: Chamonix
Favorite places: Italy for the good life and snowy and sunny mountains, North of Norway for ski touring and Chamonix for free skiing, alpine climbing and ski mountaineering.
Favorite products: There are many…but to choose some: The Lofoten Goretex Pro shells and the whole Lofoten ski collection follows me daily through the winter, the Bitihorn line for its lightweight qualities, especially in the summer, The Falketind pants and GT pants for summer guiding in Norway, the Trollveggen collection when alpine climbing gets rough, Lyngen down jacket, the Fjørå MTB bike collection and not to forget: all the Merino base layers that join me throughout all 4 seasons!
Follow her: