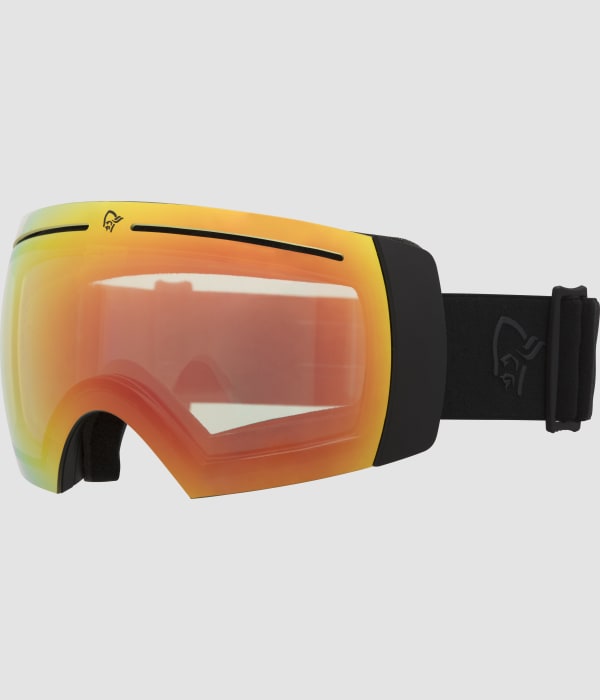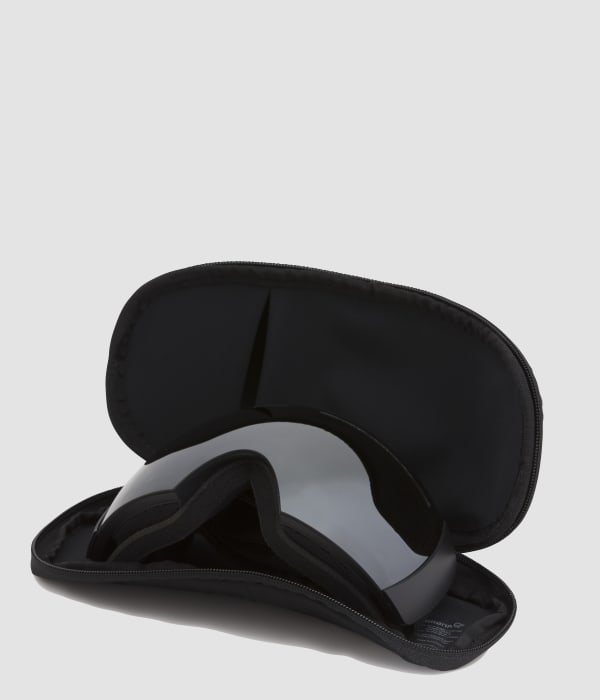 This product is not available in your country
With the new lofoten goggles we took our Loaded Minimalism™ design philosophy to a new field of expertise. After several years of in-house development and outdoor testing, we proudly present a new generation of high-quality goggles to perfectly match our ski and snowboard collections.
The goggles have a premium Zeiss lenses with ultimate UV-protection, anti-scratch treatment, and super anti-fog treatment. The pre-shaped wide-sight construction offers a large visual field and great clarity.
The Zeiss Snow Detector technology ensures sharp images and enhances the visibility in different light conditions.
A wide, elastic headband with easy adjustment and silicon lining on the inside to secure a better grip on the helmet.
Available in three different styles for different conditions;
Gold Fusion; S0 – Very light tint on the lens for weak sunlight. Recommended for use under low light and challenging light conditions.
Phantom; S2 - Medium tint on the lens for strong sunlight. Recommended for prolonged use under variable changing light conditions.
High Rise; S3 – Dark tint on the lens for strong days. Recommended for prolonged usage under bright days.
Produziert für
Tiefschneefahren / Snowboarden im Tiefschnee
Andere Einsatzbereiche
Skitouren
Freeride - Skifahren / Snowboarden
Leistung
4

Atmungsaktivität

Atmungsaktivität

Scale from 1 to 6 where 1 have very little or no breathability and 6 is our most breathable and moisture wicking products.

5

Haltbarkeit

Haltbarkeit

Scale from 1 to 6 where 1 is fragile products and 6 is the most durable products we have.

5

Leicht

Leicht

Scale from 1 to 6 where 1 is heavy and 6 is among the world's lightest of its kind.
Technische Details
Goggle travel case included

A nice hard case for the Goggles is included with your goggles. It packs and protects the Goggles, up to two spare lenses and a goggle wipe when you travel.

Interchangeable lens

The lens on the goggles are easy to take off / change to another lens. Lenses are sold separately, and the goggle comes with one lens.
Rated

5

out of

5
by
Mainox
from
AWESOME Googles!!
Managed to try my new Norrøna Googles... the Best ever, also in changing weather conditions. Having two lens helps a lot, if conditions drastically change. Visibility is great, comfortable, real 180 degree viewing, they also look & feel amazing. GREAT JOB Norrøna!
Date published: 2019-01-16
Rated

5

out of

5
by
Julien
from
Very good goggles!
I got the high rise version 5 days ago and did 3 very sunny sessions. Result : perfect fit and view with a Smith helmet. The case is also very strong.
Date published: 2019-01-17
Rated

5

out of

5
by
Jørgen J
from
Great goggle!
Great field of view, great fit, good venting, and the gold fusion leans is the best flat light leans I have used, also pretty good in sunshine, therefor best all round leans!
Date published: 2019-01-10
Rated

5

out of

5
by
Oski
from
Great goggles!
Tried the goggle for a week in various conditions - great performance! Lightweight, comfortable, easily interchangeable lenses and a very smart travel case included! All in all great experience!
Date published: 2018-12-12
Kan man kjøpe de andre linsene løst og bytte på brillene selv? Hva koster de?
Hei Quisten, Du kan kjøpe de andre linsene løst og enkelt bytte selv. På videoen på produktet ser du hvordan du bytter kjapt og enkelt. De andre linsene koster 499 NOK per idag. Anbefaler å ha to forskjellige linser. Mvh. Jens, Norrøna Fan Support
Date published: 2019-01-17
How many lenses included, just the one?
Hi, just the one. the lofoten Goggles comes with a travel case and one lens.
Date published: 2019-01-15
Selger dere reservelinser ? Hva er prisen på disse
Hei roha, Det følger med 1 linse til goggles, men de andre kan kjøpes separat. Prisen på de andre er per idag 499 NOK. Med vennlig hilsen Jens, Norrøna Fan Support
Date published: 2019-01-14
Does the goggles include all 3 glases? Or are they sold separately?
Hi lisamaria, Thanks for your question about lenses on the goggle. The goggles contains 1 lens, the one that is shown on the product picture when choosing color. The other lenses are sold separately. It is very easy to change lenses, as you can see on the video on the product. The strap are also easy to take on and off. Best regards, Jens, Norrøna Fan Support
Date published: 2019-01-14
Is it OTG? 
Yes it is, there are specific holes on the sides to accomodate the branches of the glasses. I have medium-sized glasses and it fits nicely. I am not sure how that would work for bigger glasses though.
Date published: 2019-01-13
Kunden haben sich auch angesehen