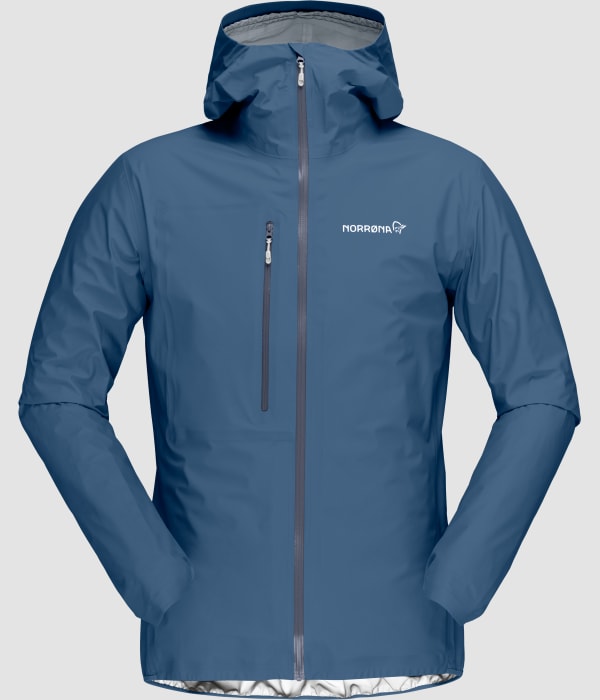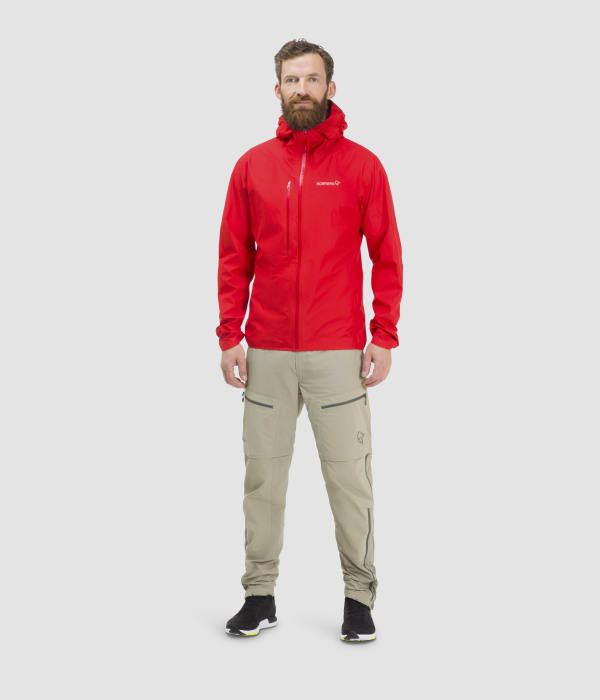 Die neue bitihorn Gore-Tex Active 2.0 Jacke aus widerstandsfähigem GORE-TEX® Active Stoff ist die robusteste unter den leichten Shell-Jacken unserer bitihorn Kollektion. Die 3-lagige Jacke schützt hervorragend vor dem Wetter und ist auf ein minimales Packvolumen komprimierbar. Der sportliche Schnitt wird ergänzt durch eine schützende Kapuze, eine minimalistische Brusttasche, reflektierende Details und elastische Armabschlüsse. Sie ist die ideale Wahl für alle, die eine extrem leichte Jacke brauchen, die robust genug ist für leichtes Bergsteigen.
Andere Einsatzbereiche
Traillauf
Skitouren
Singletrail - Mountainbiken
Outdoor - Verwendung jeder Art
Langlauf - Skifahren
Leistung
6

Winddichtheit

Winddichtheit

Scale from 1 to 6 where 1 is not windproof and 6 is totally windproof.

6

Wasserdichtheit

Wasserdichtheit

Scale from 1 to 6 where 1 is not waterproof and 6 is waterproof.

1

Isolierung

Isolierung

Scale from 1 to 6 where 1 has no insulating properties and 6 is our warmest insulation products.

4

Atmungsaktivität

Atmungsaktivität

Scale from 1 to 6 where 1 have very little or no breathability and 6 is our most breathable and moisture wicking products.

3

Haltbarkeit

Haltbarkeit

Scale from 1 to 6 where 1 is fragile products and 6 is the most durable products we have.

6

Leicht

Leicht

Scale from 1 to 6 where 1 is heavy and 6 is among the world's lightest of its kind.
Fußabdruck
Oeko-Tex-zertifiziertes Gewebe

Oeko-Tex-zertifiziertes Gewebe

Oeko-Tex® ist ein weltweit einheitliches, unabhängiges Prüf- und Zertifizierungssystem, mit dem sichergestellt wird, dass die Verwendung von Chemikalien den nationalen und internationalen Vorschriften und Normen entspricht oder diese übertrifft.

Offen gelistete Fabrik

Offen gelistete Fabrik

Dieses Produkt wird in einer Fabrik hergestellt, die auf norrona.com offen aufgeführt ist.

Werk geprüft

Werk geprüft

Dieses Produkt wird in einer Fabrik hergestellt, die von einem unabhängigen Dritten geprüft und von Norrøna begleitet wird.
Material
GORE-TEX® Active 2.0

Bekleidung mit GORE-TEX® Active Stoff sind dauerhaft wasserdicht, winddicht und extrem atmungsaktiv – das atmungsaktivste Gewebe aus der GORE-TEX®-Produktfamilie. Der alpine Sport stellt höchste Ansprüche an Atmungsaktivität. Diese Stoffe sind die ideale Lösung für stark aerobische eintägige Aktivitäten, sogar bei schlechtem Wetter. Bekleidung aus GORE-TEX® Active-Gewebe ist leicht und weich, mit exzellentem Tragekomfort direkt auf der Haut dank zuverlässiger Feuchtigkeitsregulierung. Der Aufbau des Gewebes hält den Körper trocken, indem es verhindert, dass sich Schweiß staut. So bleiben Sie bei Ihren Aktivitäten cool und frieren nicht beim Cool-Down. GORE-TEX® Active ermöglicht es Ihnen, das Kleidungsstück anzuziehen und anzulassen und sich auf die Erfahrung zu konzentrieren, statt auf Ihre Kleidung. Technische Details: Wasserdicht: min. 28.000 mm* Atmungsaktivität: Hoch, bis zu 3 RET** Winddichtheit: 100 % * ISO 811-Test ** ISO11092-Test
Technische Details
Rated

5

out of

5
by
Anonymous
from
take it everywhere!
I bought this as a rain jacket for mountain biking. Its a very good waterproof jacket thats incredibly breathable even without the need for under arm vents. I stash it in its pocket in the back of my bib shorts during enduro races and bike rides in case the weather turns bad and never notice it as its so light weight.
Date published: 2018-09-13
Rated

5

out of

5
by
Reine
from
Light and breathable
Nice and light jacket that is easy to pack and always bring along just in case. Its good to have a gore-tex layer instead of a pure rain one so you dont have to sweat from within but stay protected from rain and wind. I use it for both hiking and biking.
Date published: 2019-05-27
Rated

5

out of

5
by
Olivier212
from
Great jacket for trail running in wet, cold weather
This is a great jacket: pretty rainproof and reasonably breathable... a premium product at a premium price (unfortunately). It kept me dry and warm during a sunday morning run in a downpour in 45F degree weather. Be aware that it does it get pretty warm in any weather much above 60F but that is unavoidable. The fit is fine for me: I am 5"7 and 135lbs (175cm and 65kg) and the size Small fits perfectly with enough room for light layering if need be but keeping a sli fit. Great product overall!
Date published: 2019-05-13
Rated

5

out of

5
by
s_h_m
from
Very solid for the weight
I am really impressed with how solid this feels for the weight. This combination makes it seem like a great option for a wide variety of activities. I bought it for mountain running, but I have also used it for ski touring, which I really did not expect it to be suitable for.
Date published: 2019-04-25
Rated

5

out of

5
by
Adventurer
from
Lightweight and effective
This product was purchased to be used as an outside waterproof layer on top of a poofy jacket. This product has not once ever let my under jackets get wet and I have about 15 days using these products 5 of which have been in storms. The cuffs on the jacket work really well with Hestra gloves It also does pretty well-keeping heat inside the lower layers and the best part is that it is so lightweight and thin that it takes up next to no space in your pack. Would highly recomend this jacket.
Date published: 2019-04-04
Rated

5

out of

5
by
Skiguru93
from
Good jacket
I reAlly like thisnjacket! Only negativ thing is that its small for the size.. ordered mine in L but when i tried it it was like M- , but i use it and thing its very good!
Date published: 2019-03-20
Rated

4

out of

5
by
Jahefti
from
Great jacket but I miss the pit zippers!
This jacket replaces a previous version that was stolen. It is high quality windoroif and waterproof and light weight. An excellent all around jacket. I use it for hiking and cooler weather cycling.
Date published: 2019-03-07
Rated

5

out of

5
by
felixjackson
from
Lightweight. Very high quality.
Really great jacket. Been wearing it day to day in all the recent bad weather, and it works a treat.
Date published: 2019-02-24
Is it durable enough to use with a backpack? I've used a bitihorn dri3 before and the waterproof layer came off at the shoulders.
Yes, but it is a lightweight jacket so it won't be as durable as a heavier one, so keep this in mind if you want a harder wearing one. I specifically wanted a lighter one for skiing, day hiking and short trips when I have a light backpack. And this is perfect for that use.
Date published: 2019-01-29
Hello, What is the mm rating for this jackets waterproofness? all the best Bjørnar
Hi, The water column for new generation Gore-Tex Active is 28 000mm.
Date published: 2018-07-18
Hi there is there a stotm guard/flap behind the main zip? Thanks Pete
yes
Date published: 2018-06-05
Kunden haben sich auch angesehen