0
svalbard flex1 Pants (M)
svalbard flex1 Pants (M)
wurde bewertet mit von
5
von
31
.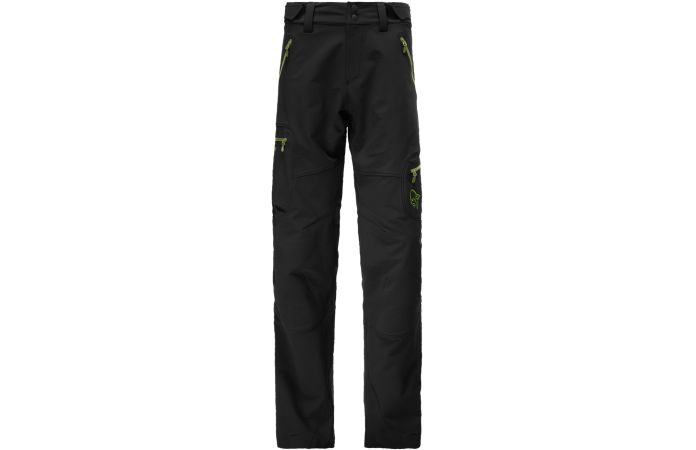 En uppdaterad och förbättrad version av våra bästsäljande och mest mångsidiga friluftsbyxor för alla årstider till herr. De här byxorna är tillverkade i flex1-softshellmaterial med god andningsförmåga. De är dessutom vattentåliga, slitstarka och bekväma, samt ger utmärkt rörelsefrihet. Byxorna har normal passform och flera fickor med dragkedja, skofäste, flexibel passform i midjan och justerbart benslut.
Vindtäthet

4

Vattentäthet

3

Isolering

2

Andningsförmåga

4

Hållbarhet

5

Lätt

3

Stretch

3
Utvecklad för
Allmänna friluftsaktiviteter
Andra användningsområden
Fjällsport, Jacka för längdskidåkning, Expedition, Glaciärvandring, Vandring, Vardagsbruk
Rated

5

von

5
von
UBi 40
aus
hochfunktionell,super paßform,bequem
zum winter 2015 gekauft,radfahren und hiking macht damit bei jedem wetter spass!
Veröffentlichungsdatum: 2016-10-08
Rated

5

von

5
von
Arno
aus
The best hiking pant
If you can find a better flex pant as this one tell me please.. I'm using this fast everydays and I like it!
Veröffentlichungsdatum: 2017-05-08
Rated

5

von

5
von
Frédéric
aus
Great product
This product fully meets my expectations.............
Veröffentlichungsdatum: 2017-04-26
Rated

5

von

5
von
antonio
aus
Best Pants I have ever had
Superior quality and incredible confortable. Extremly flexible but durable fabric. A must have if you like going outdoors,
Veröffentlichungsdatum: 2017-04-25
Rated

5

von

5
von
Geordwah
aus
Great trousers!
I bought these over a month ago and have used them endlessly. Simple design, flexible material, keep you warm on chilly mornings but breathable enough when the sun comes up. The small accents of colour that the green brings really set them off.
Veröffentlichungsdatum: 2017-04-16
Rated

5

von

5
von
Karten
aus
Cant Get enough
Bought This a month and the brown colour of the pant was the main reason for this purchase. I have a similar pant in another colour. I use these pants at all times. For hiking, skiing, training, all in all I am very satisfied.
Veröffentlichungsdatum: 2017-02-12
Rated

4

von

5
von
lieschenmueller
aus
Great Product
I bought this as a present and it was well appreciated and is worn very often. It would be perfect, if the pockets were sewn in, not glued - the glue of the predecessor (same model) lasted 3 years and then disappeared. Nevertheless, this is the best product of this type of pants that I know.
Veröffentlichungsdatum: 2017-02-02
Rated

5

von

5
von
Regis
aus
Best treat ever!
Amazing outdoor tramping pants! Bought one of these almost ten years ago in Norway, best fit and comfort of any outdoor pants, and it is still in great shape! Now I just wanted a treat for myself and ordered online a second one; within a few days it was shipped in perfect condition to New Zealand! Best treat ever!
Veröffentlichungsdatum: 2017-02-01
Hi, I will be taking a trip through the highlands of Iceland in August and am trying to decide between these and the Falketind Flex1. It'll be quite windy/rainy and I'm looking for a sturdy pant to wear when conditions don't require rain pants. Thoughts? 
Hi ErikMP, The svalbard flex1 pant is thicker, and will withstand more wind. They are not waterproof. Falketind flex1 pant is more lighter and thinner, and works better in warm weather. So if its cold and windy (or just a cold wind), I would reccomend the svalbard pant. Hope this helps! BR Nina
Veröffentlichungsdatum: 2017-07-03
Video shows the regular or long version of this pants?
Hi Natalya, The model is wearing the regular svalbard flex1 pants. Best regards Nina
Veröffentlichungsdatum: 2017-06-30
Struggling to decide between these and the Bitihorn trousers. Use: hiking in the Alps in spring and autumn, and colder/rainier summer days (think 10-15+°C, I wear shorts when warmer), plus overnight summer camping trips etc. Is Flex 1 too warm for that?
Hi Matt1234, Thanks for your question. I think that the svalbard flex1 might be a bit to thick for your usage area, and would recommend you to have a look at the falketind Windstopper hybrid pants. Alternatively is the falketind flex1 which is less waterresistant than the hybrid. Our bestseller of all pants is the fjørå flex1 pants, which also would be great to your usage area although it is made as a mountain bike pant. You can use the "compare" function to compare them 1:1 here: https://www.norrona.com/en-GB/compare/?products=3415-15|3321-14|7015-15| Best regards, Jens, Norrøna Fan Support
Veröffentlichungsdatum: 2017-03-13
At the height of 170cm and 65Kg, what size am I for this pants?
S
Veröffentlichungsdatum: 2017-02-22