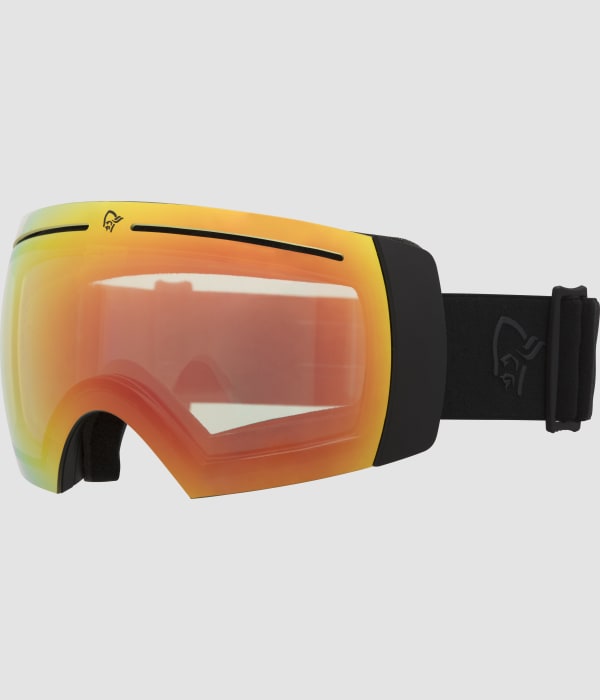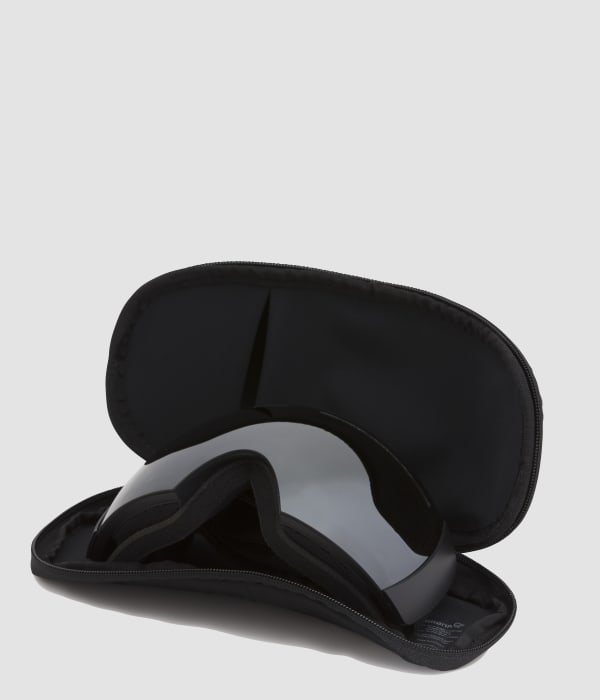 Med de nye lofoten goggles har vi tatt vår Loaded Minimalism ™ designfilosofi til et nytt fagfelt. Etter flere års internutvikling og utendørstesting, er vi stolte av å introdusere en ny generasjon høykvalitets skibriller som matcher perfekt med våre ski-og snowboardkolleksjoner.
Lofoten goggleds kommer med premium Zeiss-linser med optimal UV-beskyttelse, anti-scratchbehandling og anti-fogebehandling. Den preformede, brede linsekonstruksene gir et stort synsfelt med super oversikt.
Zeiss Snow Detector Technology sikrer skarpe bilder og forbedrer kontraster under forskjellige lysforhold.
Brillene kommer med et bredt, elastisk hodebånd med lett justering og silikonfôr på innsiden som sikrer bedre grep på hjelmen.
Tilgjengelig med tre ulike linser:
Gullfusion; S0 - Lys fargetone på linsen for svakt sollys. Anbefales ved lite lys og utfordrende lysforhold.

Phantom; S2 - Medium fargetone på linsen for sterkt sollys. Anbefales under varierende, men fortrinnsvis gode lysforhold.

High Rise; S3 - Mørk fargetone på linsen for dager med sterkt lys. Anbefales på klare dager med sterkt lys.
Andra användningsområden
Topptur / Randonnée
Freeride skidor och snowboard
Specifikationer
4

Andningsförmåga

Andningsförmåga

Scale from 1 to 6 where 1 have very little or no breathability and 6 is our most breathable and moisture wicking products.

5

Slitstyrka

Slitstyrka

Scale from 1 to 6 where 1 is fragile products and 6 is the most durable products we have.

5

Lätt vikt

Lätt vikt

Scale from 1 to 6 where 1 is heavy and 6 is among the world's lightest of its kind.
Teknisk information
Goggle travel case included

A nice hard case for the Goggles is included with your goggles. It packs and protects the Goggles, up to two spare lenses and a goggle wipe when you travel.

Interchangeable lens

The lens on the goggles are easy to take off / change to another lens. Lenses are sold separately, and the goggle comes with one lens.