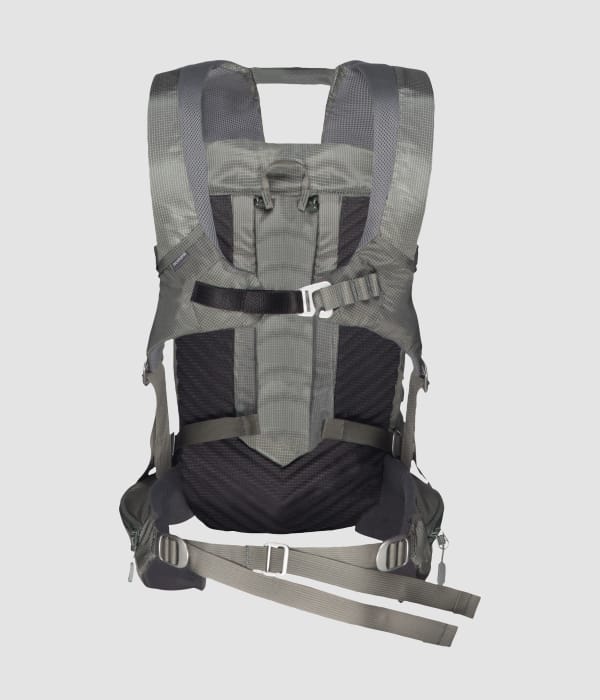 Produkten i fokus
Vikt 940 gr.
fjørå Pack 18L är en mountainbikeryggsäck för singletrack som bär all nödvändig utrustning när du cyklar. Ryggsäcken är utformad med en separat ficka för vätskesystem med enkel åtkomst. Den har flera mindre fickor för verktyg, telefon, nycklar och en separat ficka för solglasögon med putsduk för glasögon. Det större facket är perfekt för extra kläder och en matsäck. Hjälmen kan enkelt fästas på ryggsäcken när du inte cyklar och den har ett praktiskt fäste för LED-lampor. Bärsystemet har bra luftflöde samtidigt som det håller ryggsäcken ordentligt på plats. Övriga funktioner är bland annat ett höftbälte med en liten ficka och komprimeringsremmar. Kompatibel med löstagbart ryggskydd.
Utvecklad för
Mountainbikecykling, singeltrack
Andra användningsområden
Freeride mountainbikeåkning
Mountainbikeåkning
Vandring
Allmänna friluftsaktiviteter
Footprint
Oeko-Tex Certified Fabric

Oeko-Tex Certified Fabric

Oeko-Tex® is a worldwide consistent, independent testing and certification system which secures chemical use is in line or surpassing national and international regulations and standards.

Open Factory List

Open Factory List

This product is made in a factory openly listed on norrona.com.

Factory Inspected

Factory Inspected

This product is made in a factory inspected by an independent third party and followed up by Norrøna.
Material
dynamic™
dynamic™ – Vårt bärsystem utan aluminumstödstänger eller ramar. Vi använder de här systemen på många av våra mindre ryggsäckar, där flexibiliteten är huvudsaken.