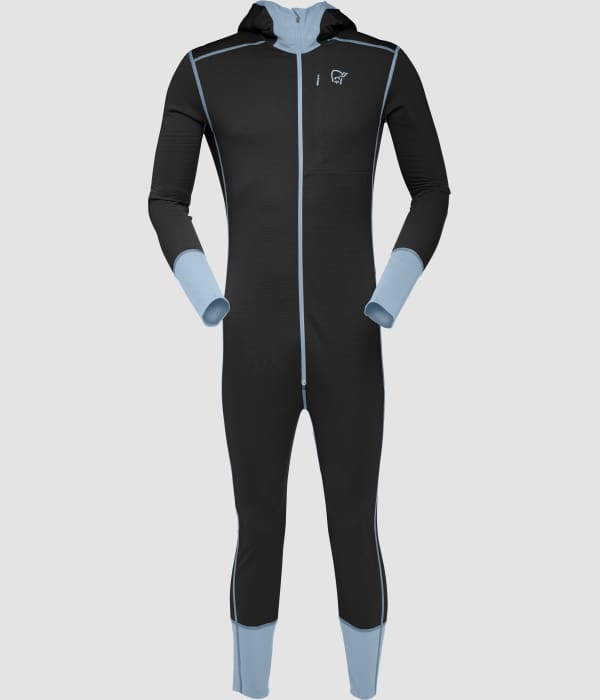 Produkten i fokus
Vikt 340 gr.
Supertekniskt onepiece-underställ i herrmodell. En ultimat hudnära onepiece för alla friluftsaktiviteter på vintern. Lätt och snabbtorkande baslager med goda värmeegenskaper i förhållande till vikt. Tillverkad i Polartec Power Dry High Efficacy med rutnät som håller kvar luft och är snabbtorkande. Stretchzoner i lätt Polartec Powerstretch-material. Välkommen till våra nya supertekniska favoritunderställ för kalla förhållanden.
Utvecklad för
Freeride skidor och snowboard
Andra användningsområden
Skidor & snowboard
Expedition
Skid- och snowboardåkning
Specifikationer
2

Vindtäthet

4

Isolering

5

Andningsförmåga

4

Slitstyrka

5

Lätt vikt

4

Stretch

5

Fukttransport
Fotavtryck
Oeko-Tex Certifierad Fabric

Oeko-Tex Certifierad Fabric

Oeko-Tex® är ett världsomspännande, oberoende test- och certifieringssystem som säkerställer kemisk användning överensstämmer med eller överträffar nationella och internationella regler och standarder.

Bluesign-certifierat material

Bluesign-certifierat material

Bluesign® testar och utbildar textilfabriker för att eliminera skadliga ämnen från tillverkningsprocessen och sätter kontrollstandarder för en hållbar och säker produktion.

Öppen förteckning över fabriken

Öppen förteckning över fabriken

Denna produkt är tillverkad i en fabrik som är öppet listad på norrona.com.

Inspekterad fabrik

Inspekterad fabrik

Denna produkt är tillverkad på en fabrik som inspekterats av en oberoende tredje part och följdes upp av Norrøna.
Material

Polartec® Power Stretch® är en kroppsnära ensidig fleece med 4-vägsstretch och god andningsförmåga. Materialet är utformat för att hålla dig torrare när du svettas och ge värme utan extra vikt. Utsidan är jämn, så att du får större rörelsefrihet när du dessutom använder ett skal.
Läs mer hos Polartec

Thermal Pro® skapar luftfickor där den varma luften och kroppsvärmen ligger kvar. Det ger enastående värme utan att väga mycket. De här materialen har utmärkt andningsförmåga och torkar snabbt.
Läs mer hos Polartec
Follow the attached washing instructions for the Norrøna baselayer. Machine wash gentle cycle (40°C /104℉) with gentle soap. Do not bleach. Do not tumble dry. Do not iron. Do not dry clean.
Produktvård