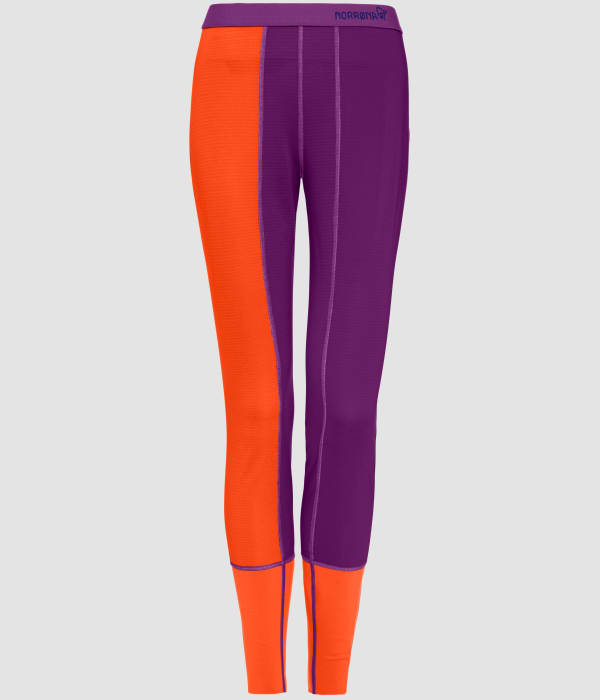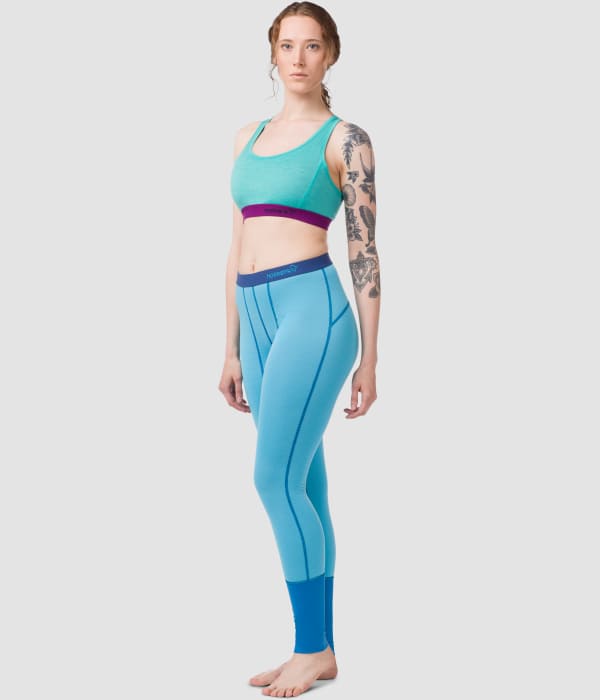 Tekniska superunderställsbyxor i dammodell. Ultimata hudnära byxor för alla friluftsaktiviteter på vintern. Lätt och snabbtorkande underställsbyxor med goda värmeegenskaper i förhållande till vikt. Tillverkad i Polartec Power Dry High Efficacy med rutnät som håller kvar luft och är snabbtorkande. Stretchzoner i lätt Polartec Powerstretch-material. Välkommen till våra nya supertekniska favoritunderställ för kalla förhållanden.
Andra användningsområden
Skidor & snowboard
Storväggsklättring
Längdskidåkning
Expedition
Freeride skidor och snowboard
Glaciärvandring
Skid- och snowboardåkning
Specifikationer
2

Vindtäthet

Vindtäthet

Scale from 1 to 6 where 1 is not windproof and 6 is totally windproof.

4

Isolering

Isolering

Scale from 1 to 6 where 1 has no insulating properties and 6 is our warmest insulation products.

5

Andningsförmåga

Andningsförmåga

Scale from 1 to 6 where 1 have very little or no breathability and 6 is our most breathable and moisture wicking products.

4

Slitstyrka

Slitstyrka

Scale from 1 to 6 where 1 is fragile products and 6 is the most durable products we have.

5

Lätt vikt

Lätt vikt

Scale from 1 to 6 where 1 is heavy and 6 is among the world's lightest of its kind.

4

Stretch

Stretch

Scale from 1 to 6 where 1 is not made with stretch materials and 6 is our most flexible products made in super elastic material.

5

Fukttransport

Fukttransport

Scale from 1 to 6 where 1 has bad moisture transportation and 6 has great moisture transportation.
Fotavtryck
Oeko-Tex Certifierad Fabric

Oeko-Tex Certifierad Fabric

Oeko-Tex® är ett världsomspännande, oberoende test- och certifieringssystem som säkerställer kemisk användning överensstämmer med eller överträffar nationella och internationella regler och standarder.

Bluesign-certifierat material

Bluesign-certifierat material

Bluesign® testar och utbildar textilfabriker för att eliminera skadliga ämnen från tillverkningsprocessen och sätter kontrollstandarder för en hållbar och säker produktion.

Öppen förteckning över fabriken

Öppen förteckning över fabriken

Denna produkt är tillverkad i en fabrik som är öppet listad på norrona.com.

Inspiserad fabrik

Inspiserad fabrik

Denna produkt är tillverkad på en fabrik som inspiserats av en oberoende tredje part och följdes upp av Norrøna.
Material
Polartec® Power Stretch®

Polartec® Power Stretch® är en kroppsnära ensidig fleece med 4-vägsstretch och god andningsförmåga. Materialet är utformat för att hålla dig torrare när du svettas och ge värme utan extra vikt. Utsidan är jämn, så att du får större rörelsefrihet när du dessutom använder ett skal.

Läs mer hos Polartec

Polartec® Thermal Pro®

Thermal Pro® skapar luftfickor där den varma luften och kroppsvärmen ligger kvar. Det ger enastående värme utan att väga mycket. De här materialen har utmärkt andningsförmåga och torkar snabbt.

Läs mer hos Polartec

Washing instructions Baselayer Super

Follow the attached washing instructions for the Norrøna baselayer. Machine wash gentle cycle (40°C /104℉) with gentle soap. Do not bleach. Do not tumble dry. Do not iron. Do not dry clean.

Produktvård
Rated

5

out of

5
by
Majella
from
It does what it says
I am currently trekking back from EVERST Base Camp. I used these thermals for the past 6 days. I slept in them at night for heat and trekked in them by day. Lovely and warm, extremely comfortable and absolutely no sweating. Highly recommend.
Date published: 2018-10-16
Rated

5

out of

5
by
Allie
from
Light and thin but really warm!
I have worn these a ton this winter. It is deceptive - they seem really light and thin and you may doubt how warm they will keep you. Give them a chance, they are super toasty! Wearing just these under the Lofoten shell pant downhill skiing I was plenty warm enough. They wash well and dry quickly so you can keep wearing them. Best of all the legs/ankles stay put and don't bunch up.
Date published: 2017-02-14
Rated

4

out of

5
by
Loni
from
Super heat regulation
I'm 172 cm and usually wear size M, which is what I ordered first. The fit was okay otherwise, but way too short! Exchanged them for size L, which is tall enough but not too wide (unlike most sizing schemes), yay! I still wish the rise was a little taller or the waist higher, though. The waistband sits more on my hips than on my waist, and a couple of extra centimetres would make a difference in warmth when moving around, squatting, kneeling, bending over, etc. They are very thin but warm and breathe so well that I never overheat. Great for working on a ship and moving between windy decks and warm indoors. The stretch band in the lower leg works great for layering but tends to pull down a bit. I do have very wide calves though, and the seam sits over them. 4/5, would give 5/5 if the waist came a little higher.
Date published: 2018-12-20
Rated

5

out of

5
by
Margaret_hiker
from
Great weight to warmth ratio
Very comfortable and stretchy grid fleece pants. These fit under regular hiking pants, too, unlike regular fleece pants, and they're a lot warmer than thin merino pants (and not itchy like wool if you have a sensitive skin). The best feature is the super-stretchy ankle cuffs! There's no uncomfortable bulk around the ankles after putting on hiking socks!
Date published: 2018-12-14
Rated

3

out of

5
by
Milene
from
Waist band a bit tight
The waist band is tighter than I expected for a medium size. I'm 173cm and 58kg, with pretty narrow hips. I'd recommend trying them on before purchasing online.
Date published: 2018-11-15
Rated

5

out of

5
by
Idly
from
Best base layer ever!
I bought this as my base layer to hike Kilimanjaro and it was perfect.
Date published: 2018-07-14
Rated

5

out of

5
by
Tall lady
from
Long legs? No problem!
I'm 6'2" (1.88 m) and about 165 lbs (75 kg) and located in the USA. All the basic outdoors clothing brands do not carry clothes that come even close fitting my long arms and legs. Naturally, I thought to check out clothing from the very birthplace of my family's tall stature: SCANDINAVIA! Ah-hah! Finally, a high-quality, super warm base layer that actually fits me PERFECTLY. Unfortunately I didn't purchase this until the bulk of my town's snow storms stopped, so I haven't been able to test the response of this base layer with heavy sweat-inducing work in freezing temperatures. I will say that paired with a good windbreaker/insulated jacket, and a light sweatshirt mid-layer, that this base layer keeps you warm even if you're just standing around in wind. I ordered these bottoms in synthetic and the top in wool. I will be ordering another pair of bottoms in wool and an extra top in synthetic. Personally, I find the wool superior in scent management and warmth, but the synthetic has fun colors and occasionally I don't want the supreme warmth of wool- just moderate warmth.
Date published: 2017-04-06
Rated

5

out of

5
by
365daysuser
from
Great passform!
Can't wait to use this piece again! A great passform, a really soft material - crucial when you'll have it next to the skin- and I kept warm during the whole day in snowy mountains.
Date published: 2016-11-02