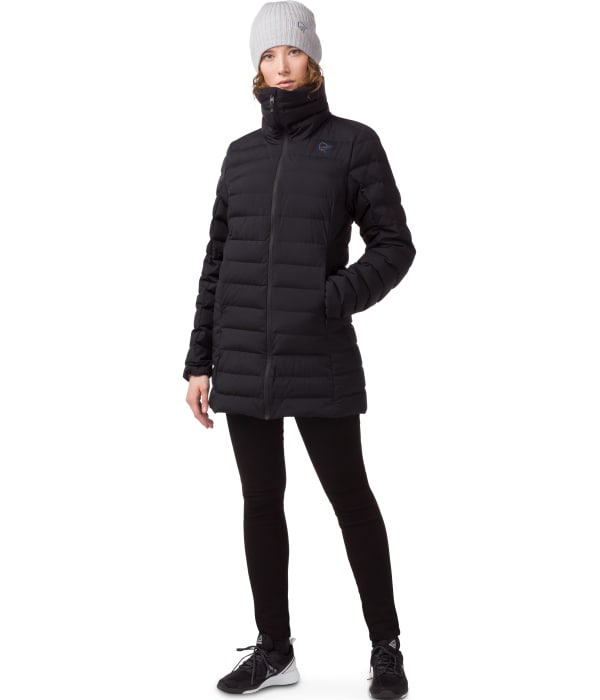 Product highlight
Vikt 380 gr.
/29 down850 i dammodell är en lätt och minimalistisk stadsjacka med gott om isolering för kalla dagar. Det isolerande dunet håller dig varm och bekväm och gör jackan lätt och smidig. Den har sportig passform och hög krage. De två handvärmningsfickorna har gott om utrymme.
Utvecklad för
Vardagsbruk
Andra användningsområden
Allmänna friluftsaktiviteter
Specifikationer
6

Vindtäthet

2

Vattentäthet

4

Isolering

3

Andningsförmåga

3

Hållbarhet

4

Lättvikt
down850™ RDS Certified
Our down products use the highest available down quality that we can find, which is a by-product of the food industry (in contrast to being killed just for insulation). All treatment of the birds complies with European standards, and the highly specialized washing of the down passes the Oeko-Tex 100 standards. Our down850™ means down fill power from 850 to 900 cu in/oz with the percentage of down cluster from 93–96%.
High protective collar
This product have a collar designed to protect you from the cold.