Minna Riihimaki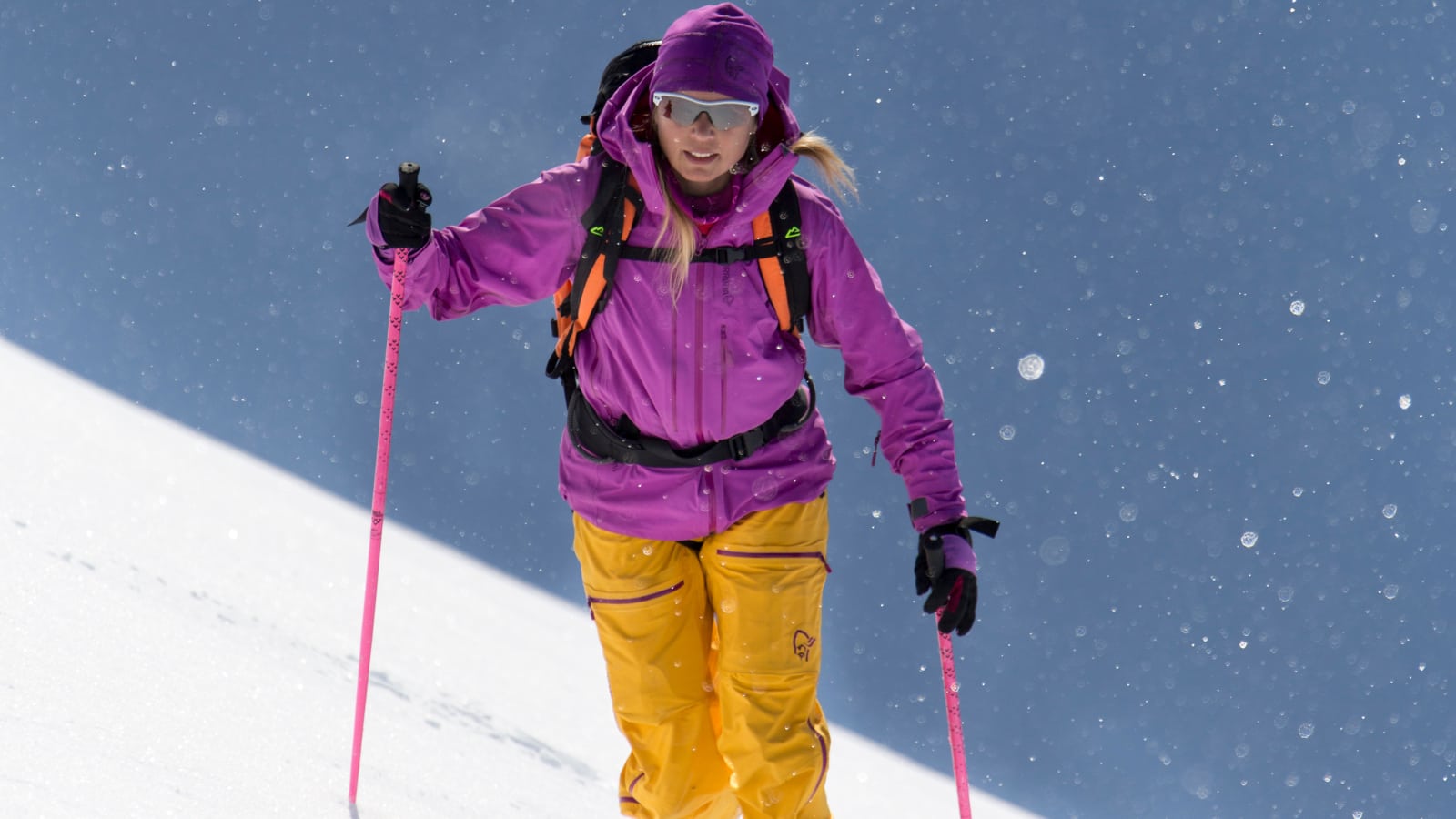 Leaving her homeland of Finland in favor of the intriguing France, Minna Riihimaki has always been drawn towards the mountains. Starting out as a medical student, Minna now spends her days as a part-time dental surgeon, part-time skier, part-time biker and full-time Norrøna ambassador in Chamonix.
- I left my country because something pushed me to study in French and I wanted to be closer to the mountains. My studies lasted longer than presumed because I was spending more time in the mountains than in school.
Being a mom of two and part-time dentist doesn't stop Minna from using the full potential of her beautiful surroundings.
- Typically my evenings are spent making plans for the following day with my friends. We study the weather forecast and the previous conditions and I prepare my backpack. In Chamonix valley we usually take the first bin to quickly gain height and then skin and climb for some Couloir or mountain face skiing. On a powder or whiteout day, I prefer to take advantage of the lift system that takes you to amazing places and makes lapping on long runs possible.
There's no doubt that the mountains are a powerful element in Minna's life; both as an inspiration and driving force but also as guideline and element that need the most utter respect if using them as your playground.
The mountain must be the element that one respects the most when making decisions. The conditions are variable and ephemeral; same place on a different day might require a complete other attitude. My motto is to consider a place each time like if I was there for the first time, even if I know it by heart.
In ten years Minna is hoping to do the same things as now.
- As my friend says, a good skier is an old skier... Maybe I would need to adapt the practice but at least there is no chronometer at the bottom of a mountain run!
Even though Minna has a little crush on adrenaline, our lady from Finland emphasize the importance of having fun – sport is not just about pushing limits.
- Days when the mountain is shared between friends with big smiles, nothing beats that. I know that I am doing something bigger when at night I have hard time sleeping.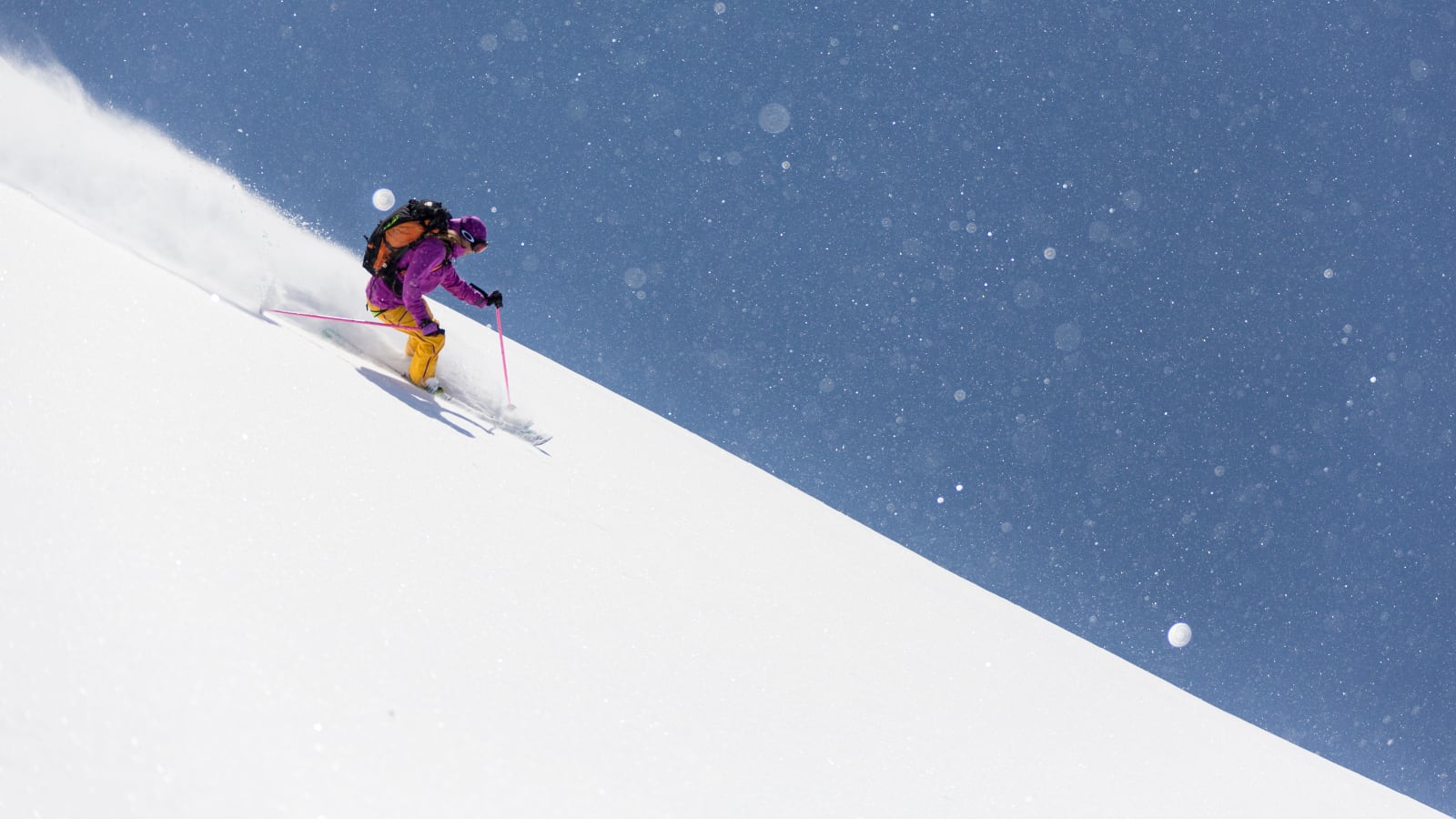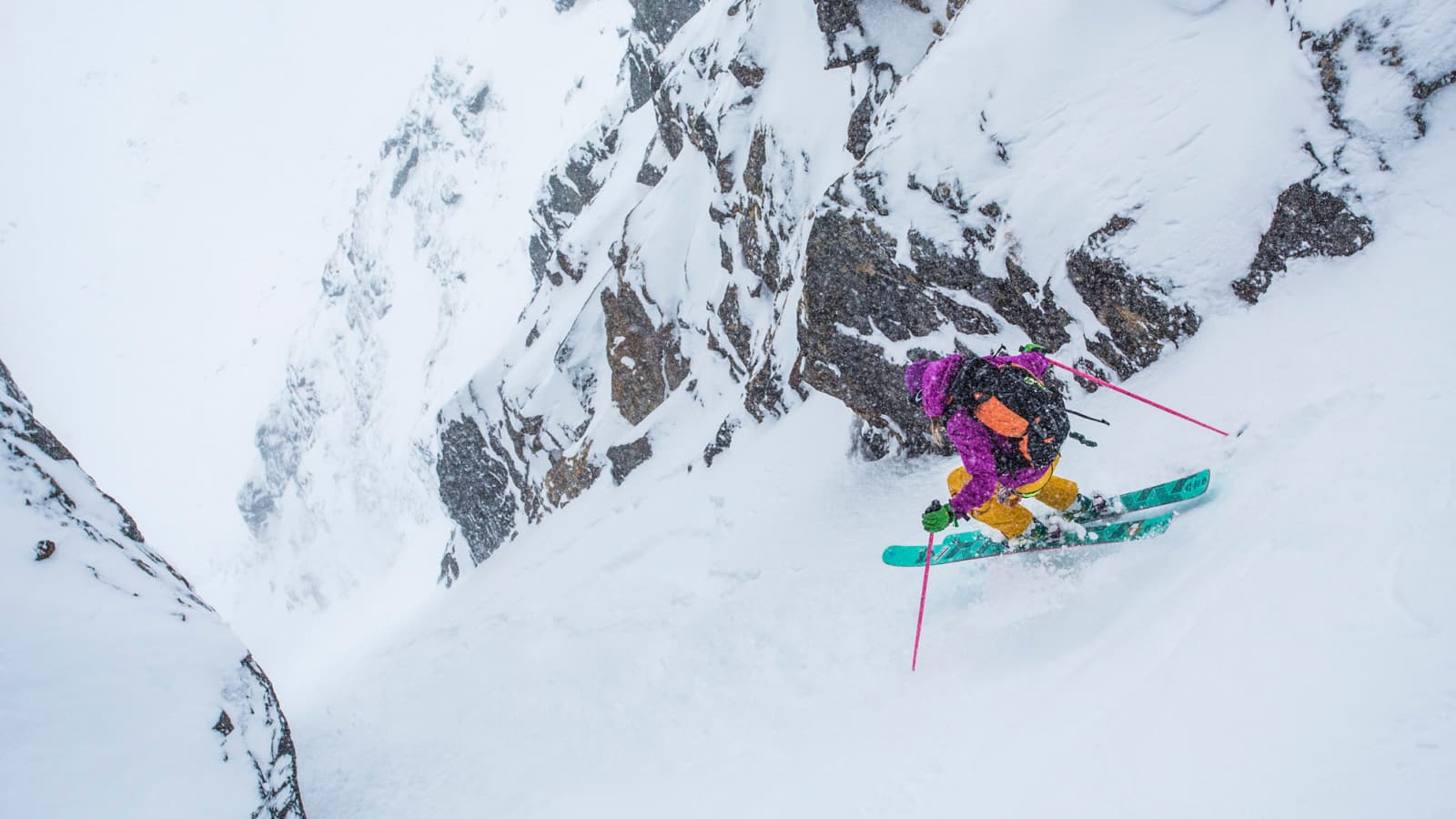 Name: Minna Riihimaki
Sport: Skiing / mountain biking
Hometown: Chamonix, France
Favorite place: Mont Blanc mountain range, Dolomites, Norway
Favorite products: lofoten; it really corresponds perfectly to the kind of practice I do on mountains. I feel like I can rely on every product to get the maximum protection and comfort for minimum weight. The lofoten range is solid, simple and stylish.