Johanne grew up in Dombås, Norway, and has always been an active girl. At the age of 11 she discovered free skiing and ten years later she's a part of the Norwegian national team travelling and competing worldwide.
What made you go all in and pursue this as your lifestyle?
- Growing up I didn't really watch any skiing, I was just having fun with friends in the slope. But after I got to see X Games I quickly realized that I wanted compete there.
At the age of 15 Johanne started at a Sport College where she could combine skiing and school work. She had a great progression and suddenly she started competing outside Norway.
With a busy schedule, Johanne finds motivation through challenge.
- I enjoy challenging myself, and I just love the feeling when I master a new trick. I like to compete because it requires me to push myself. But I also like to shred with good friends and just have fun!
With a goal of participating in three Olympic games in a sport that keeps pushing the limits with new axis, variants and grabs every year, Johanne's days start early.
- I wake up around 7.30 am, eat a protracted breakfast. After the breakfast I put on my ski gear, and leave the house. I am skiing around three hours before I have a lunch break. I eat lunch, and ski around two-three hours after eating. When I get home, I chill out for a bit, and eat a little meal. Soon after eating, I'm going to the gym mainly to recover after skiing.
After the gym session, I take a shower and then make some dinner. The rest of the day is pretty much relaxation.
What does nature mean to you?
- The nature is really special. I like all of the seasons, but mostly the winter. There is nothing like the view of high mountains filled with snow and skiing in freshly prepared slopes. As a skier you depend on a lot of snow and good terrain.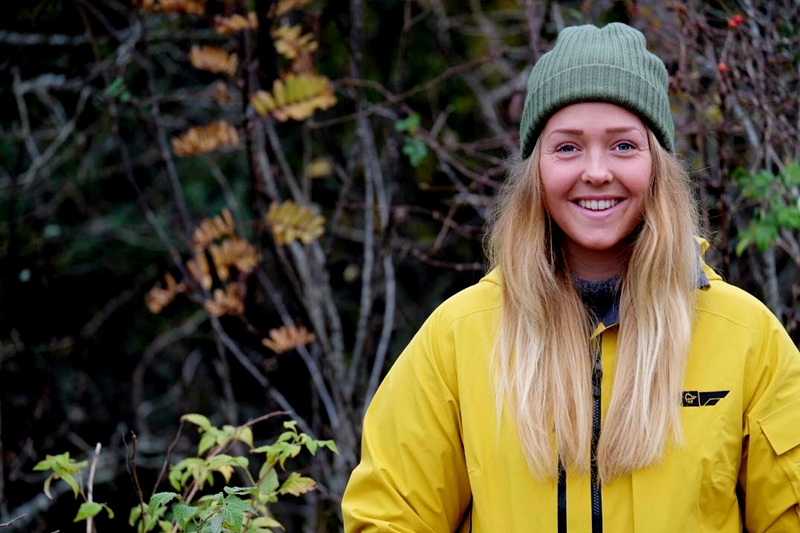 Name: Johanne Killi
Hometown: Dombås, Norway
Born: 1998
Sport: Freeskiing
Favorite place: Breckenridge, Colorado
Favorite products: I love the tamok Gore-Tex Jacket. You can wear it whenever you want, because it is equally as good for skiing as for regular use. It is designed to protect you through rough weather. Norrøna is a professional brand, and I am excited to be a part of it.
Follow Johanne:
Instagram