As many others he started out ski racing but quickly found it more interesting to be out in the backcountry riding powder and building jumps rather than racing on the slopes.
- I love nature, to travel and discover new places and mountains. I understood that freeriding was my dream, so I decided to go for it.
Whether Tobi is riding solo down in the beautiful Alps or helping Norrøna out on a photo shoot in a dark Norwegian valley, he is always looking for new challenges in life. Luckily being a free skier gives him pretty good odds of finding them.
- You always try to go faster, bigger or higher.
Being one of our ambassadors, Tobi's thoughts about the different products are super valuable. Together with the rest of the ambassador team, his feedback is what makes our products world class.
He spends all of his season skiing and filming and the rest of the year longing for ski season to start.
- My days are pretty awesome; I wake up, have fun and go to bed.
Tobi is a young rider but has already proven himself to be one of the best backcountry skiers in Europe. We're super stoked to have him on board.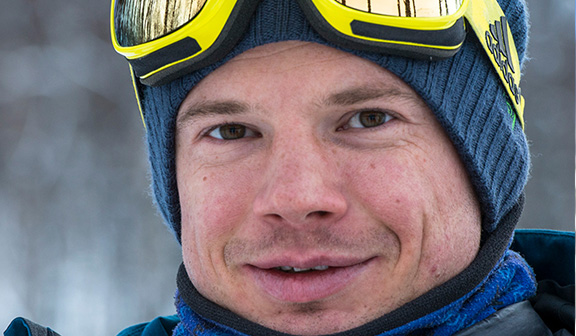 Name: Tobias Tritscher
Born: 1990
Sport: Backcountry skiing
Hometown: Schladming
Favorite Place: Out in nature
Products:
tamok Gore-Tex Jacket
tamok Gore-Tex Pants
lofoten Gore-Tex Pro Jacket
lofoten Gore-Tex Pro Pants