She was soon drawn into the freeriding competition area. She has a reputation of riding "men's lines" as one of the judges in the Freeride World Tour nicely put it. In 2012 she went right to the top in the Freeride World Tour, claiming 1st places in Røldal, Norway and in Verbier, France, and today she is concidered to be one of Swedens best big mountain skiers.
It all started with the ski club in Stockholm, and continued with the ski high school in the town of Åre. Then she made the junior national alpine skiing team, and after high school, it's all been about skiing. Hargin skied the European Cup and the World Alpine Ski Cup until she gave it up in 2004 in favor of studies in Stockholm.
- I started studying something called 'Art, culture and economics.' I have a degree in business and marketing," she says.
She had a lot of free time as a student, which got her started on freeriding.
- I went to the Alps. I had been to the Alps a lot before, but had only skied on prepared slopes. This was a whole different thing," she says. The former alpine skier really loved it. She loved almost drowning in powder. Feeling the freedom
of the mountains. Playing.
- As long as I can remember, I had some sort of goal with skiing. When I was racing alpine, I had very specific and very high goals. When I started freeriding, I had no such ambitions. But I don't feel the same pressure, and that feels good," she says.
During the winter, Hargin doesn't have a real home base. She travels around and competes, films and skis wherever the snow is good.
- It's cool. You get to see so many different things. But it can also be a little tiresome : Where will I sleep tomorrow?
Maybe there is a price for being a nomad, but she doesn't dwell on it.
- I try not to look at it like I'm missing out on something. But, sure, it is a rootless existence. You travel here and there, are always on the move and have no routines. But there is absolutely no way I would trade this for a normal city life. I dared to bet on this because I think it's cool. It's a positive thing. I don't do something else because I'm supposed to, or because that's what other people do. I live the life I choose.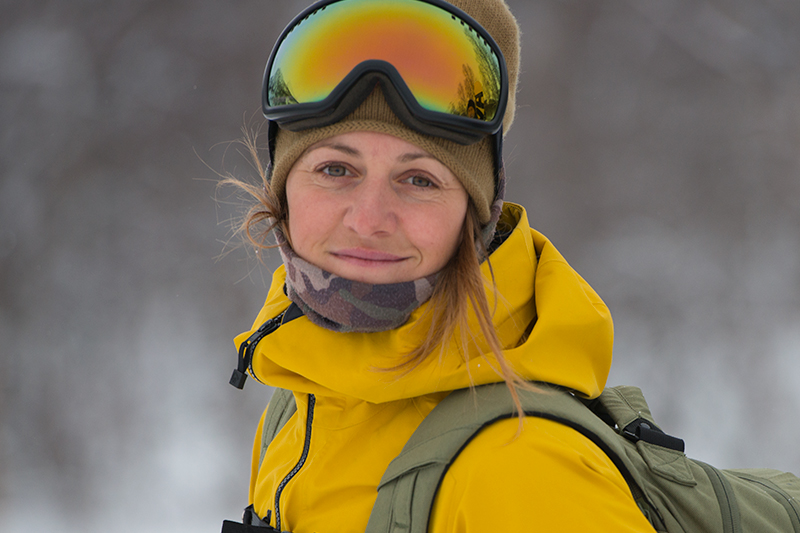 Name: Christine Hargin
Born: 1980
Sport: Freeride skiing
Hometown: Stockholm, Sweden
Favorite Place: Verbier, Switzerland
Favorite Products: lofoten and røldal concepts