- I've had an inner motivation to become as good as possible at snowboarding since I was very young. I'm super lucky to have achieved some of my goals when it comes to snowboarding and I'm thankful for all the amazing moments it has given me.
He describes himself as a pretty chill person, sometimes even a little absent-minded. But out in the slopes he always brings his A-game.
- Snowboarding pushes the limits because there is always a fine line between success and failure. You have to take risks to be rewarded in the end.
As many other athletes, Andreas thinks he's far from fully trained; It's always possible to learn a new trick or find a better way to ride a line. For inspiration, he often tends to look towards people who follow their own paths and dare to think outside the box; people who aren't afraid to go for it and take risks.
Growing up in Norway, nature has always been an extremely important part of Andreas' life.
- Nature is my playground and I've felt a strong connection with the outdoors ever since I was born. Being outside surrounded by nature makes me happy and gives me energy.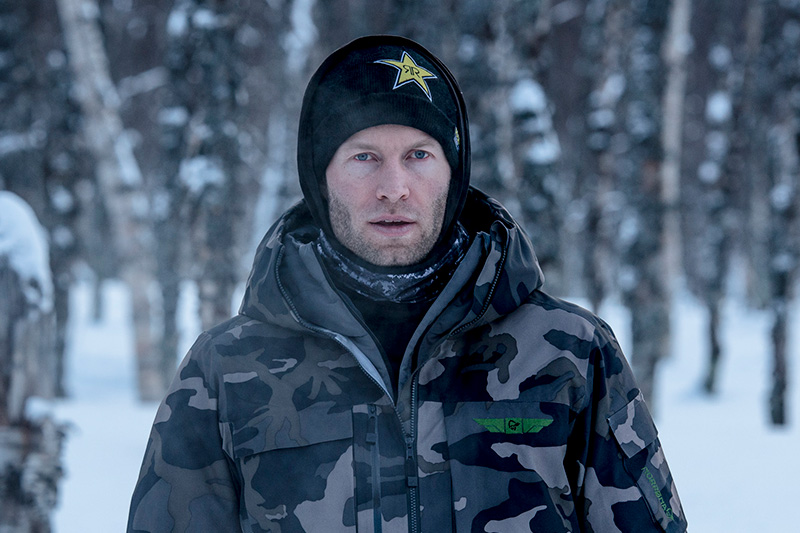 Name: Andreas Ygre Wiig
Sport: Snowboard
Born: 1981
Hometown: Oslo, Norway
Favorite place: Lofoten. It's truly amazing up there.
Favorite products: The tamok series, lofoten Gore-Tex Short gloves, lofoten Pack 30L Removable Airbag 3.0 ready