The History of Norrøna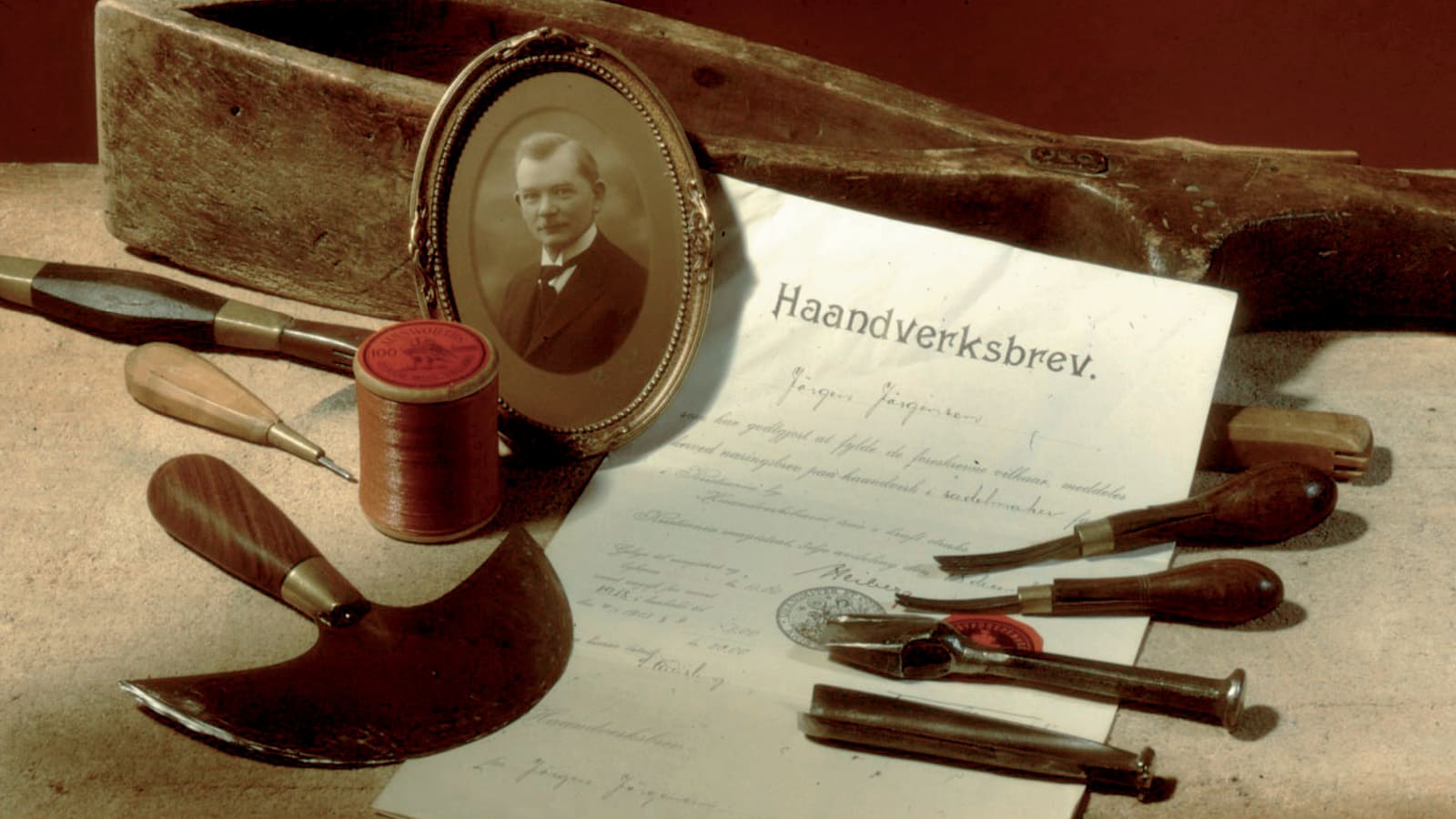 In 1929, Jørgen Jørgensen, a Norwegian outdoor enthusiast, began his search for durable outdoor equipment to perform in Norway's harsh and rugged land.
Starting with simple innovations such as leather straps, canvas backpacks and cotton clothing, he set Norrøna's direction: To search for the best in technical advancements and to create the ultimate performance products.
Today, four generations later, as traditional mountain life broadens, we are still a family-owned and run company based near Oslo, Norway. We inherit from our forefathers our passionate commitment to advance the boundaries of product function, with design-bred solutions to equip you with the highest-grade, weather-protective gear for your outdoor needs.
We control the ultimate detail with the promise to bring you excellence through experimental, technical perfection assisted by our dedicated testers. From concept to creation, our in-house team of designers and craftsmen are compelled to stretch the edges of innovation. We build touchstone products, establish construction techniques, and redefine the meaning of fit, fabric, function and finish, based on our design principle of Loaded Minimalism™.
Our drive for practical purity produces pioneering benchmarks. We created the original mountain tunnel tent (1972), devised the standard monitoring system for backpacks (1979), and were the first company to use Gore-Tex® in Europe (1977).
Whether you climb, tour, telemark, ski or snowboard, our wide range of apparel, backpacks and accessories salute the spirit of Norrøna to ensure its high-end, performance-driven products continue to work and inspire with integrity, innovation and above all, technical function.
This is the beginning of our history.
1888 - 1939
1888 - Jørgen Jørgensen is born.
1918 - He starts a company called Polar at Markveien 34 in Oslo with a partner.
1928 - Jørgen Jørgensen decides to start up for himself and end the cooperation in Polar.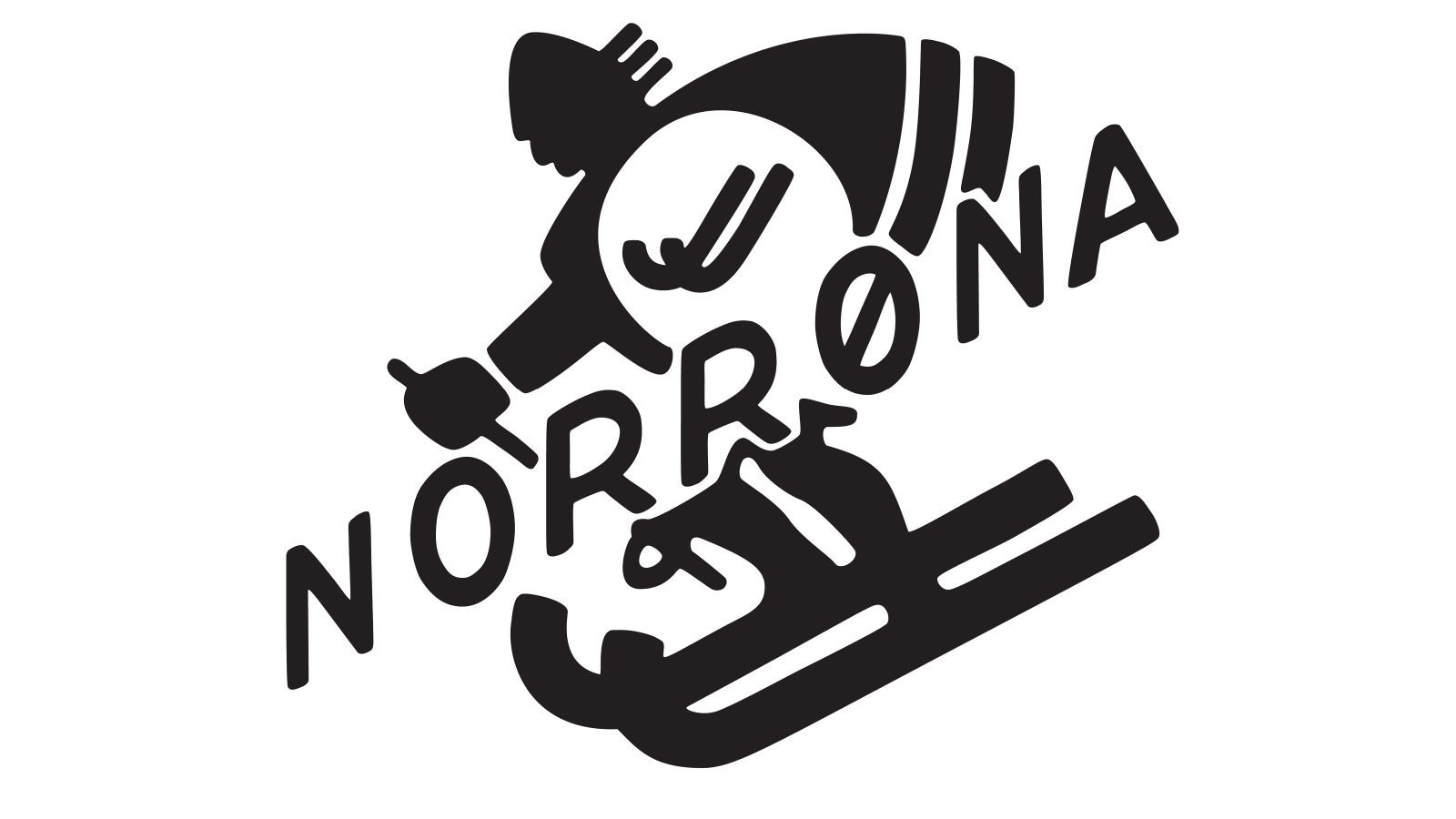 1929 - On the 29th of April, 1929, Jørgen Jørgensen starts up J.J Norrøna Sporting goods and leather factory in Fredensborgveien 11. The ambition was to make the highest quality outdoor products. He is accompanied by the two sewers Solveig Olsen and Ingrid Ramstad from Polar. Quality still remains as one of most important building blocks in the company today.
1933 - The production focused on backpacks, tents and some leather articles. Sleeping bags and outdoor garments also became part of the collection. But 1929 was not the perfect year to start a company, and the company went bankrupt in 1933.
1934 - Already in 1934 Jørgensen started the company back up again, and towards the end of the 30's business is developing well. The company moves to a new location in Grensen 7, downtown Oslo. At this time you could buy a backpack for 9 NOK's.
1939 - Norrøna manufactures products for the war in Finland. The company has about 15 employees, and salaries are paid every Friday.
1940 - 1989
1948 - The company management is taken over by Bjarne Jørgensen, second generation Jørgensen to lead the company.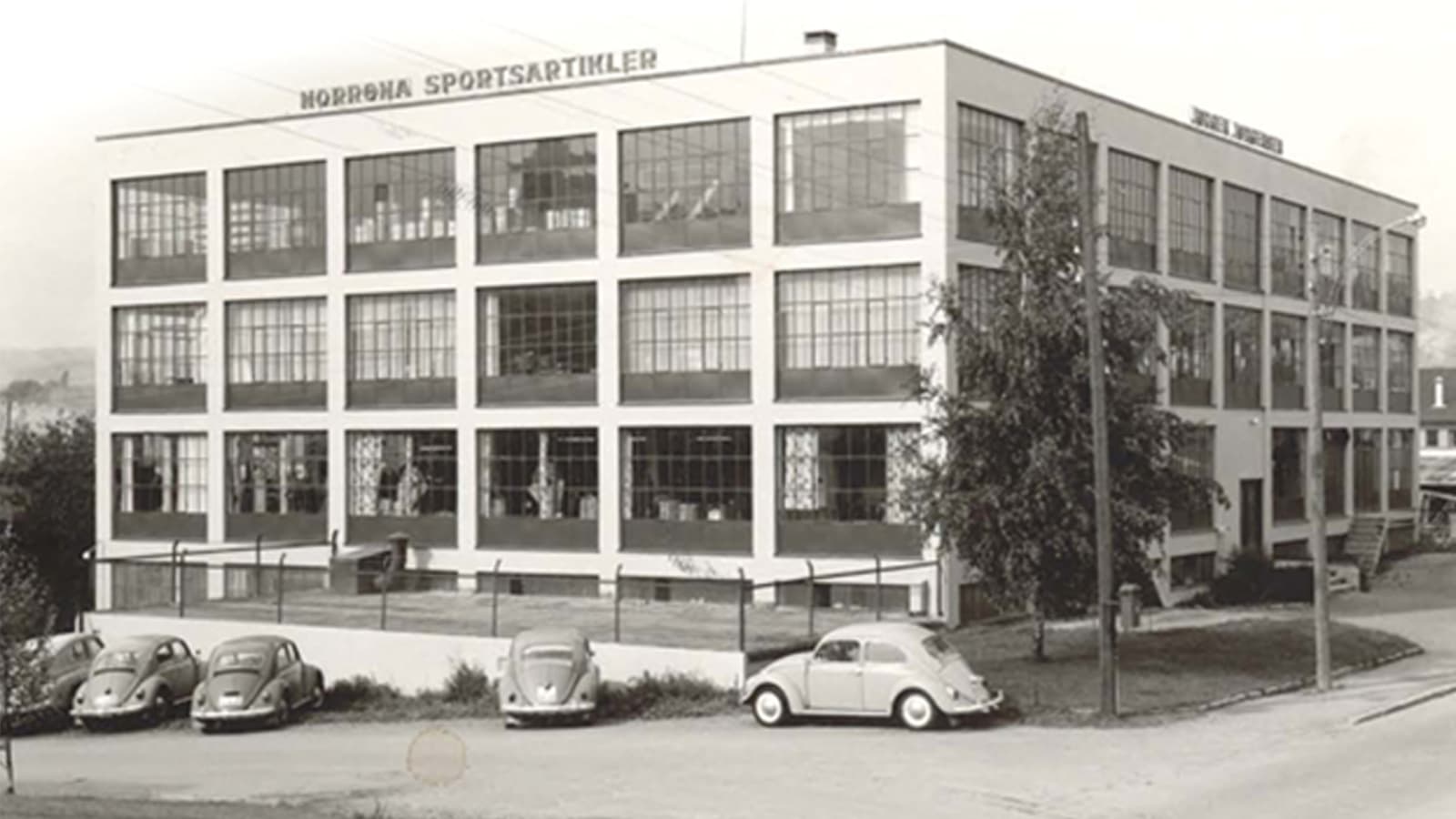 1953 - Norrøna becomes a corporate company and moves to a new location in Sandakerveien 114A, Oslo.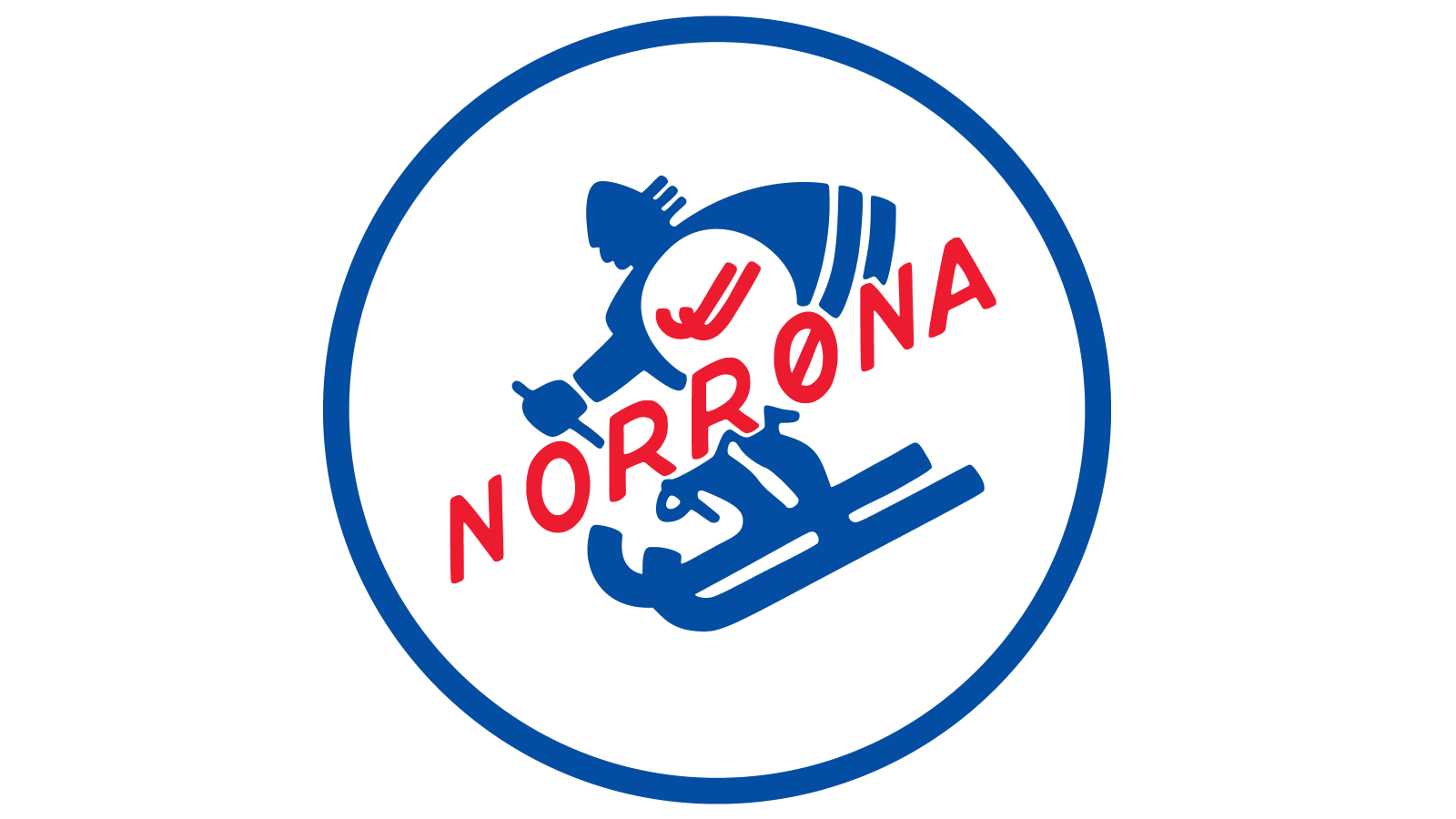 1950-60's - In the 1950s and 1960s the production activities were complemented by trading in garden furniture and camping products. A new logo was presented in 1950. The initials JJ from the original company name is symbolized in the skis and the shield of the Viking.
1969 - The logo used on the products in 1969.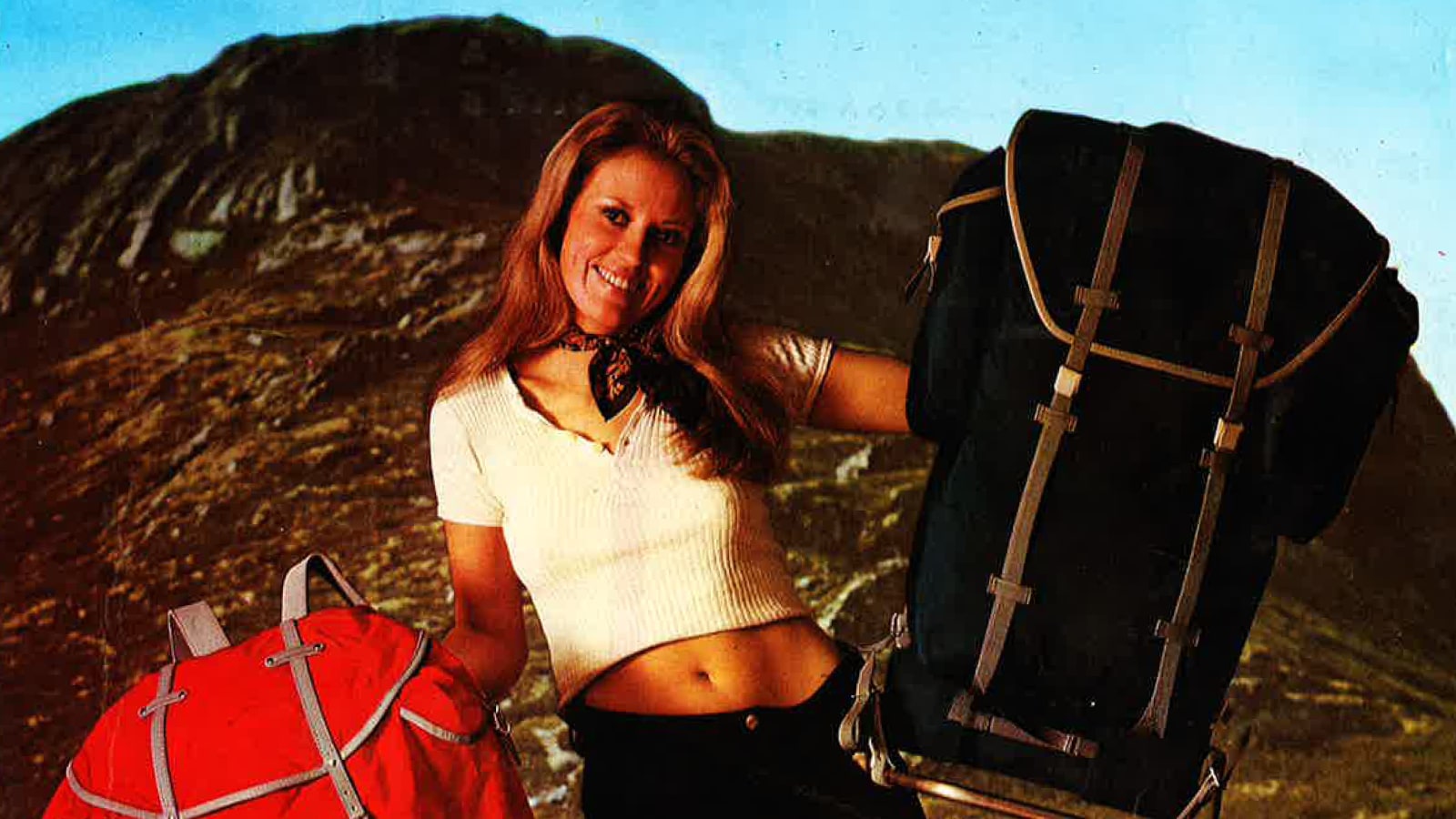 1970 - The catalog from 1970. Got to love those backpacks.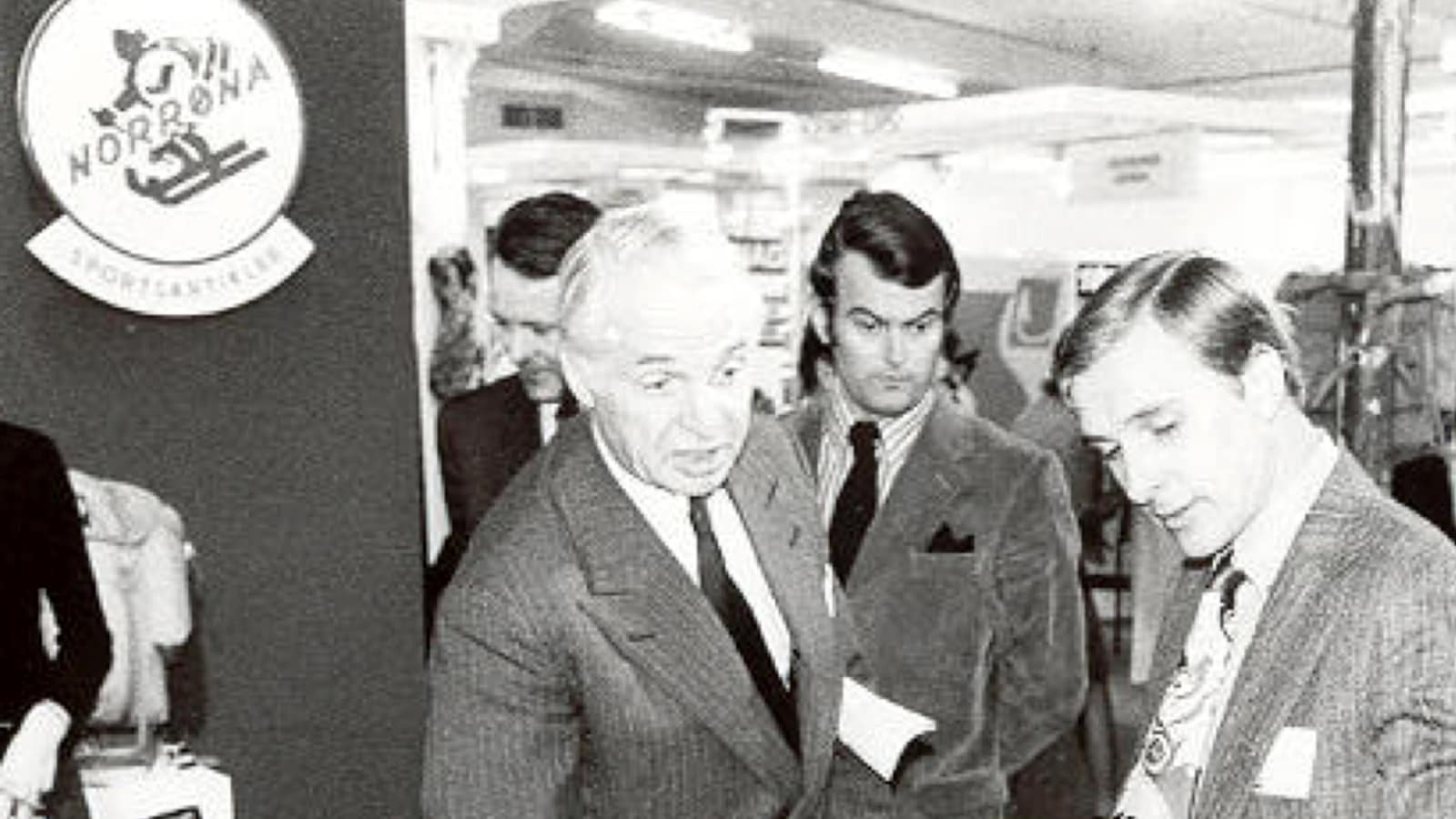 1971 - Company management is taken over by Ole Jørgen Jørgensen, third generation Jørgensen to lead the company. Tomas Carlstrøm (the founder of Skandinavisk Høyfjellsutstyr, which became the best known mountaineering store in Scandinavia) was employed as a freelance product developer, while focus was directed towards active development of backpacks and mountain tents, as well as mountain garments. As new products were established, existing trading activities were reduced accordingly. Functionality was now introduced as the second building block of the company.
1972 - Norrøna introduced Ravneskar, the first tunnel tent with front and rear openings. Norrøna introduced padded hip belts on the Beito and Tyin backpacks.
1973 - The introduction of the Stetind climbing backpack. Ambassadors: Ove Skjerven, Odd Eliasen and Erik Bølke went over the Hadeng La pass to reach Noshag (7800 metres). The introduction of an improved version of Beito, that later was renamed Hadeng La. This signified in many ways the start of the expedition wave that followed and which Norrøna became a large part of.
1974 - The Ringstind tunnel tent was launched.
1975 - A new wind proof Arktis cotton anorak was launched.
1976 - Skarstind tunnel tent was launched. Cotton mountain jacket and pants, also an Arktis wind pant were made. The company changed it's name to Norrøna Sport AS. About the same time the new edition of the Viking was made by Bruno Oldani.
1977 - Norrøna makes the prototype of Europe's first Gore-Tex jacket. We missed the Birkebeiner in the logo, so Kjell Witberg made a new stylized edition of this: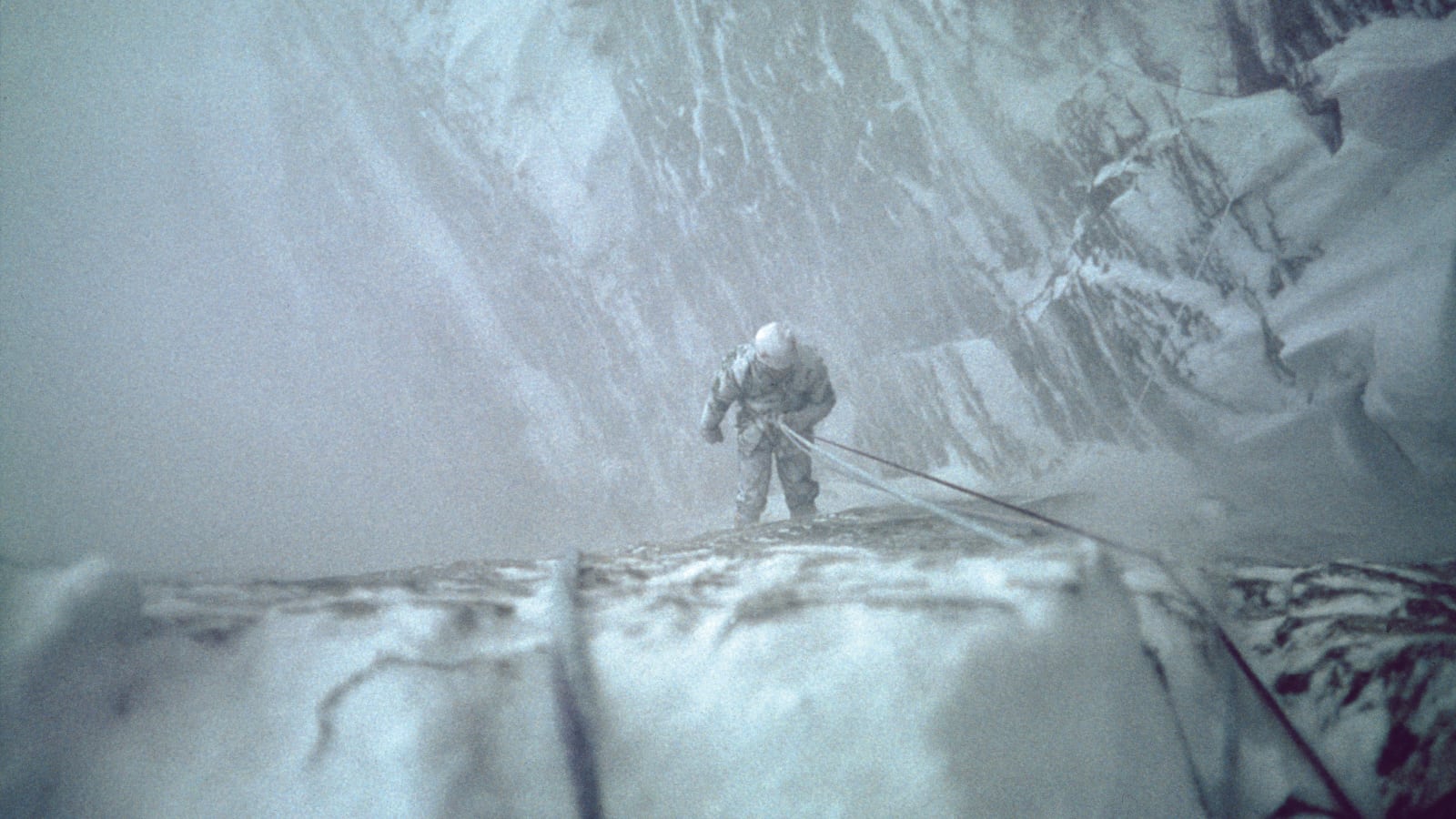 1979 - The first winter climb of "Jubileumsruta"- Østpillaren on the Store Midtmnaradalstind (Ulf Geir Hansen, Hans Christian Doseth and Ketil Svanemyr). On the trip a prototype of the Trollveggen suit was tested. The first winter climb of "svenskeruta" in Trollveggen was climbed by Hans Christian Doseth and Håvard Nesheim.
1980 - The Stetind backpack with anatomic carrying system (carrying system 2000) was launched. Carrying system 3000 for the frame backpack – the best carrying system for frame backpacks in many years – was launched. Stein P. Aasheim Spitzbergen was supported by Norrøna at the exhibition "End to End".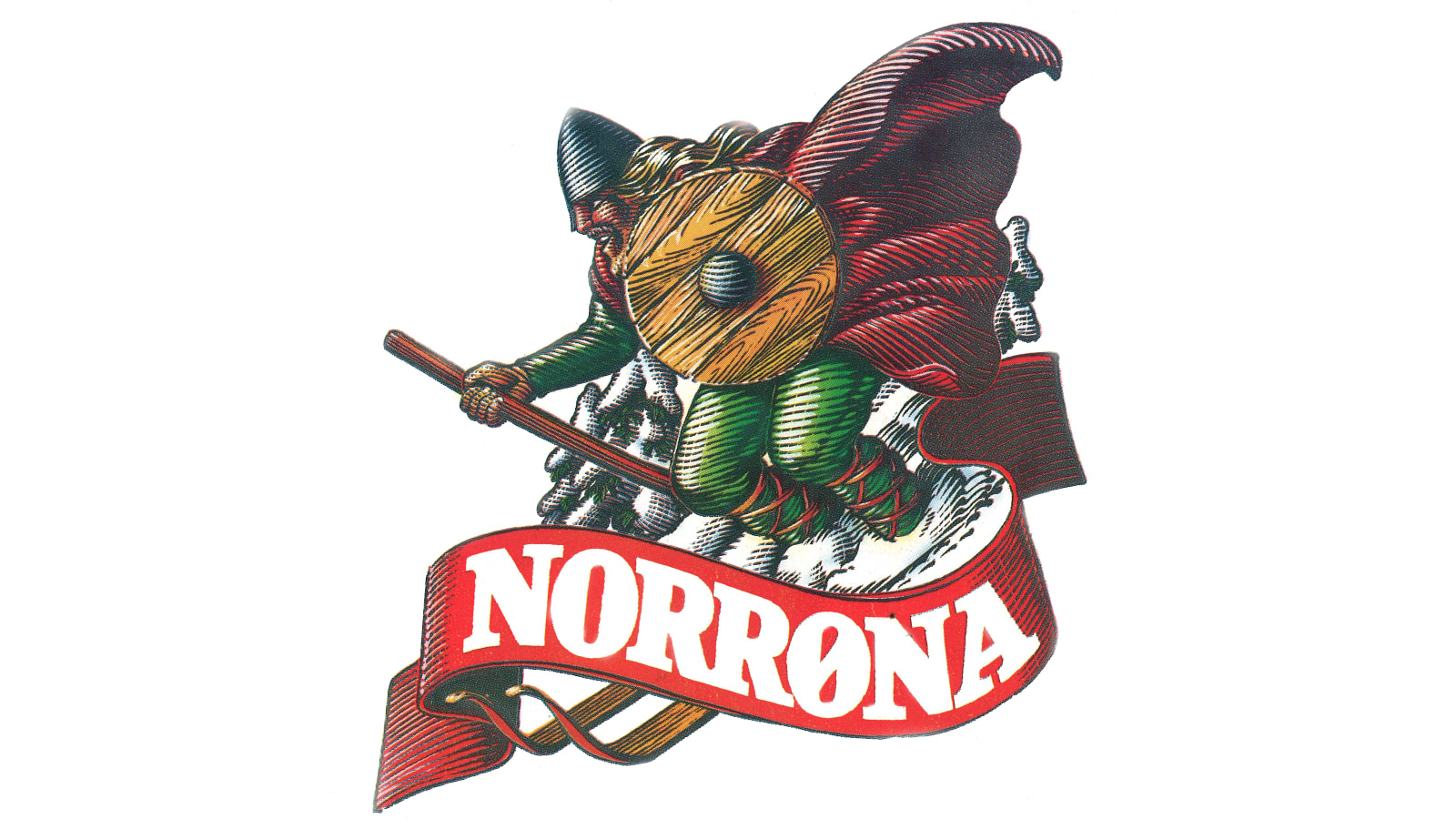 1983 - Kjell Withberg drew the first version of the Birkebeiner that many people connect with Norrøna today. The drawing was inspired by a painting by the same artist. The "Thelay-Shegar" expedition with among others Hans Chr. Doseth and Ragnhild Amundsen, equipped with many Norrøna products.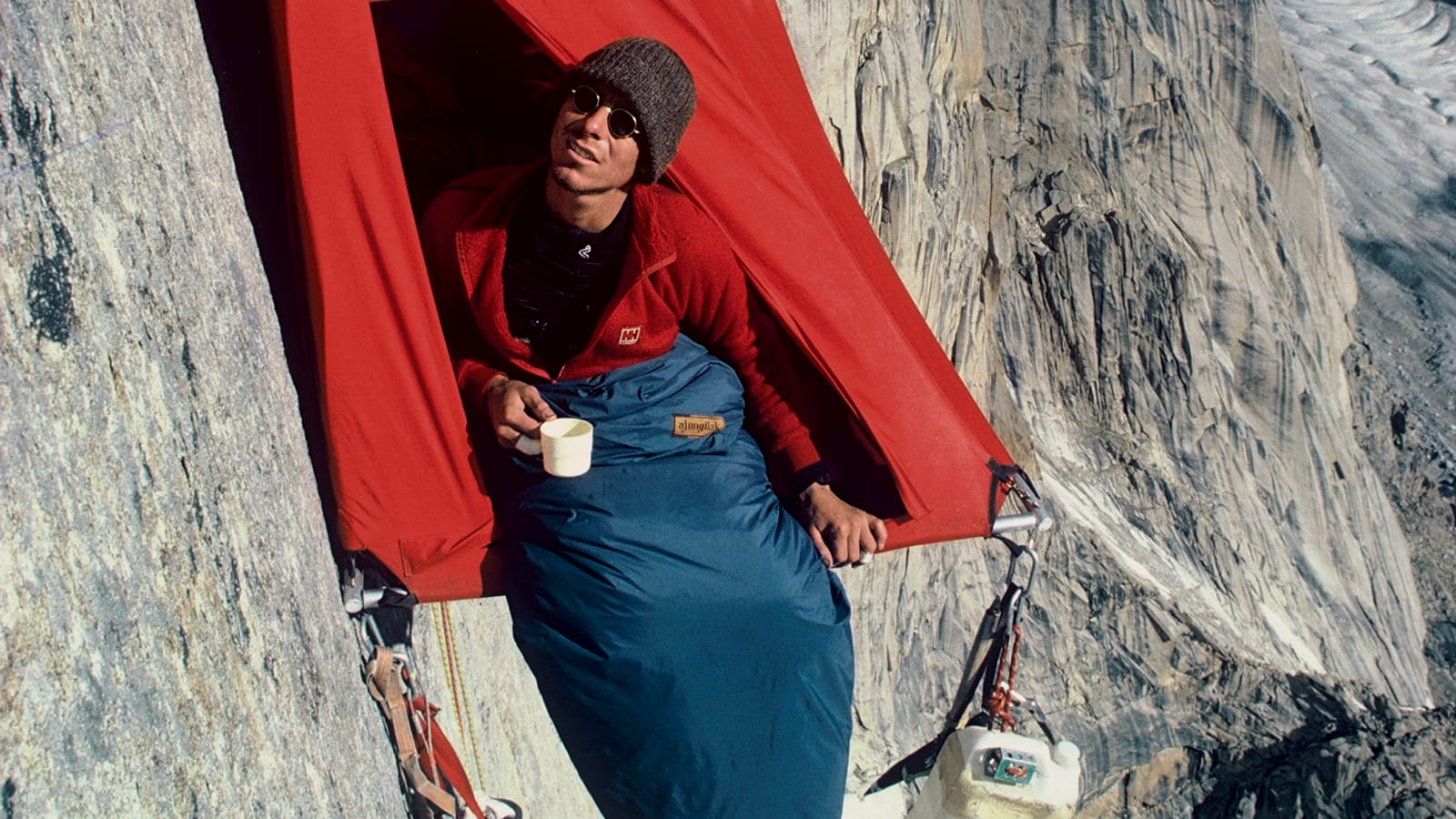 1984 - The "Great Trango Tower" expedition with Hans Chr. Doseth, Finn Dæhli, Dag Kolsrud and Stein P. Aasheim. Hans Chr. and Finn finished the most technically demanding great wall in the world. Norrøna supplied a large number of garments and backpacks for the expedition.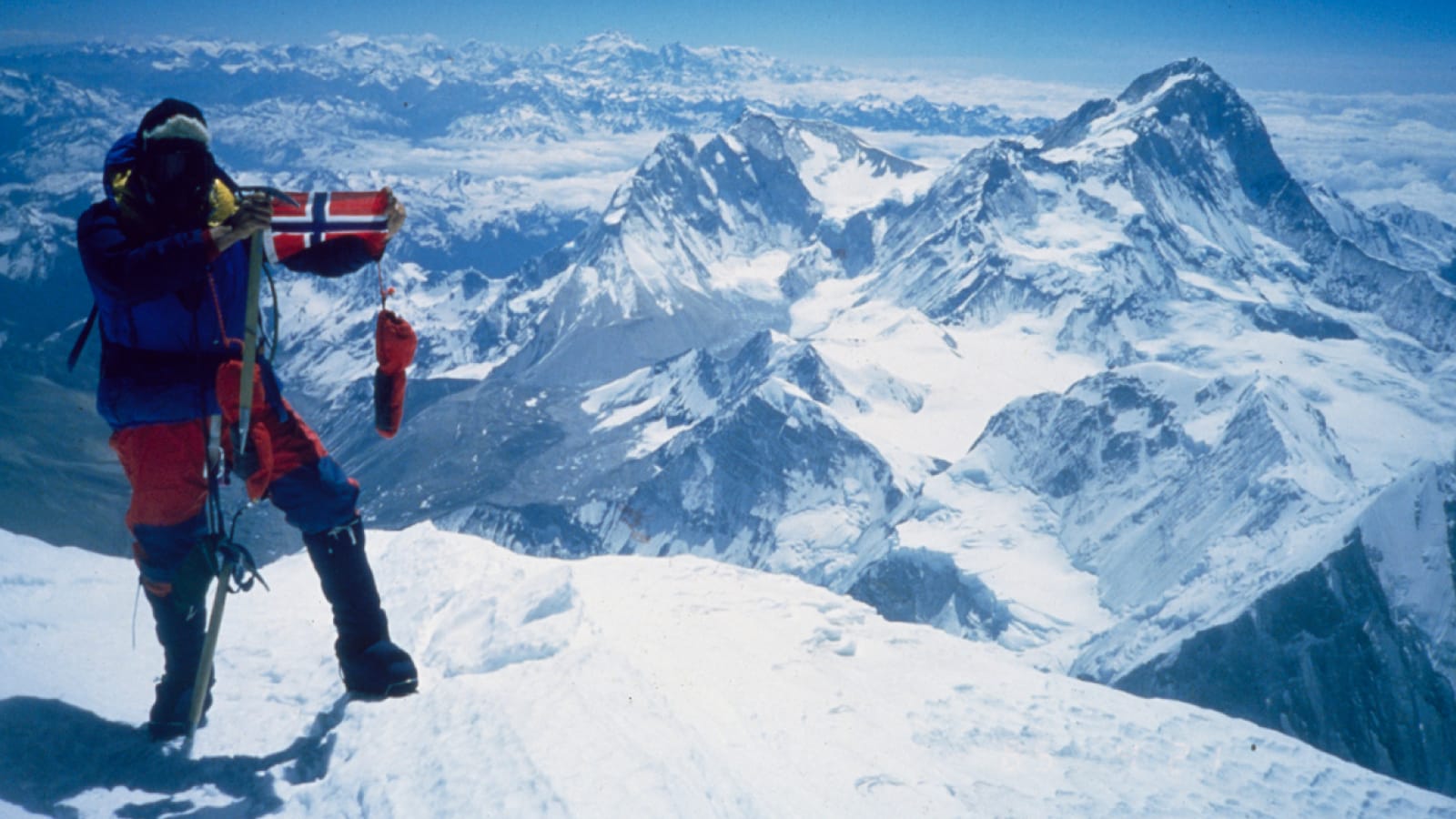 1985 - The Norwegian Mount Everest expedition led by Arne Næss. The Mount McKinley expedition with Jan Westby and Stein P. Aasheim. Carl-Emil Petersen crosses Greenland on his own, with the Norrøna Arktis cotton garments.
1986 - The "90º South" expedition led by Monica Kristensen is equipped with Norrøna Arktis cotton garments.
1987 - Norrøna presents its first hunting collection.
1988 - In the spring of 1988 Norrøna moved their head office from Nydalen in Oslo into new locations at Hvalstad in Asker, 15 minutes from Oslo. These premises were built and are wholy owned by Norrøna, and they are still the location of the company. The Yerpaja expedition in Peru led by Trond Hilde, used Norrøna gear.
1990 - 1999
1990 - Erling Kagge and Børge Ousland used the Norrøna Arktis cotton garments on the Norwegian North Pole expedition.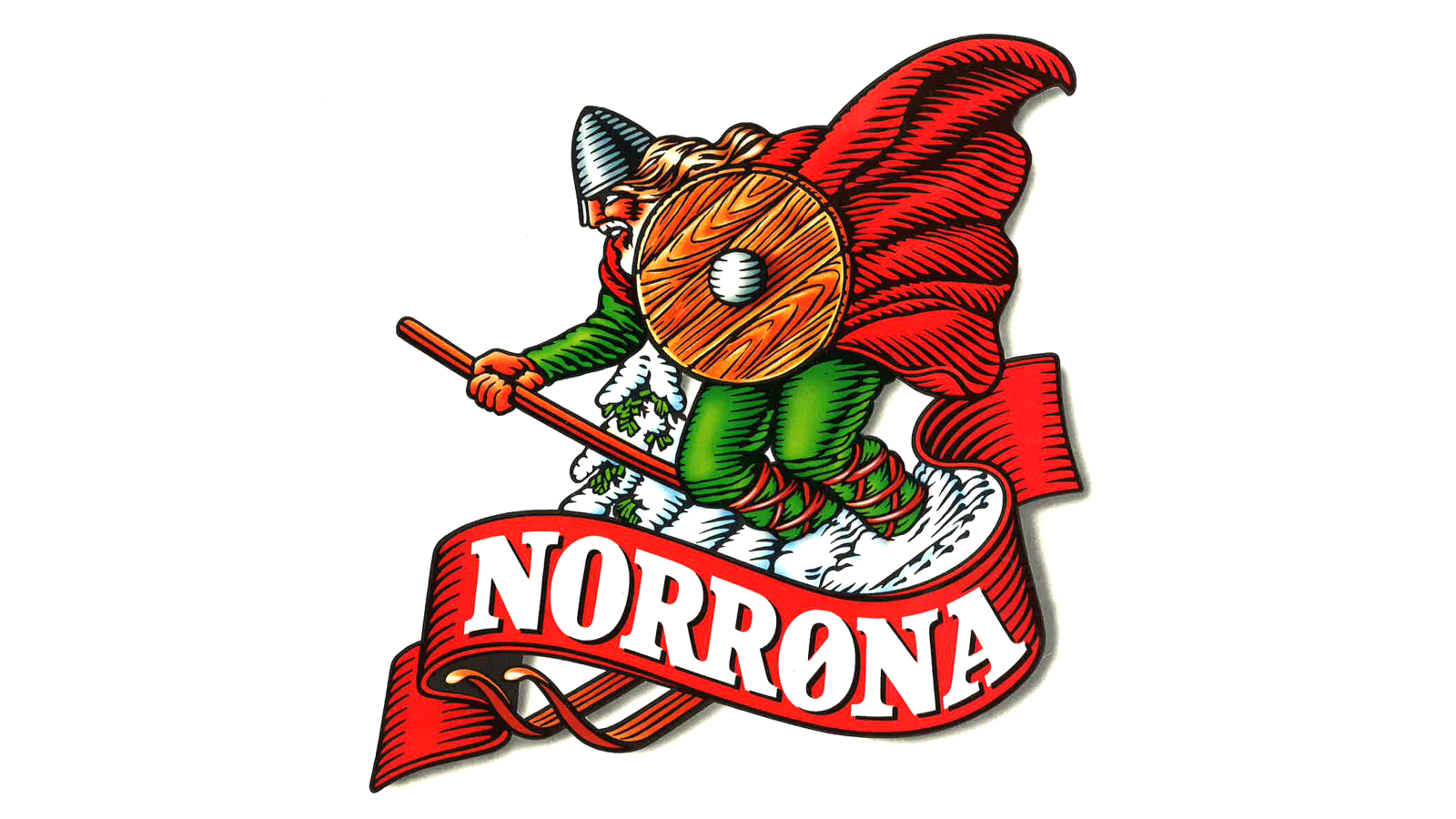 1991 - Norrøna supplied tents to Mona Kristensen's "Aurora" expedition to the South Pole. Lars Ebbesen simplifies the Norrøna logo.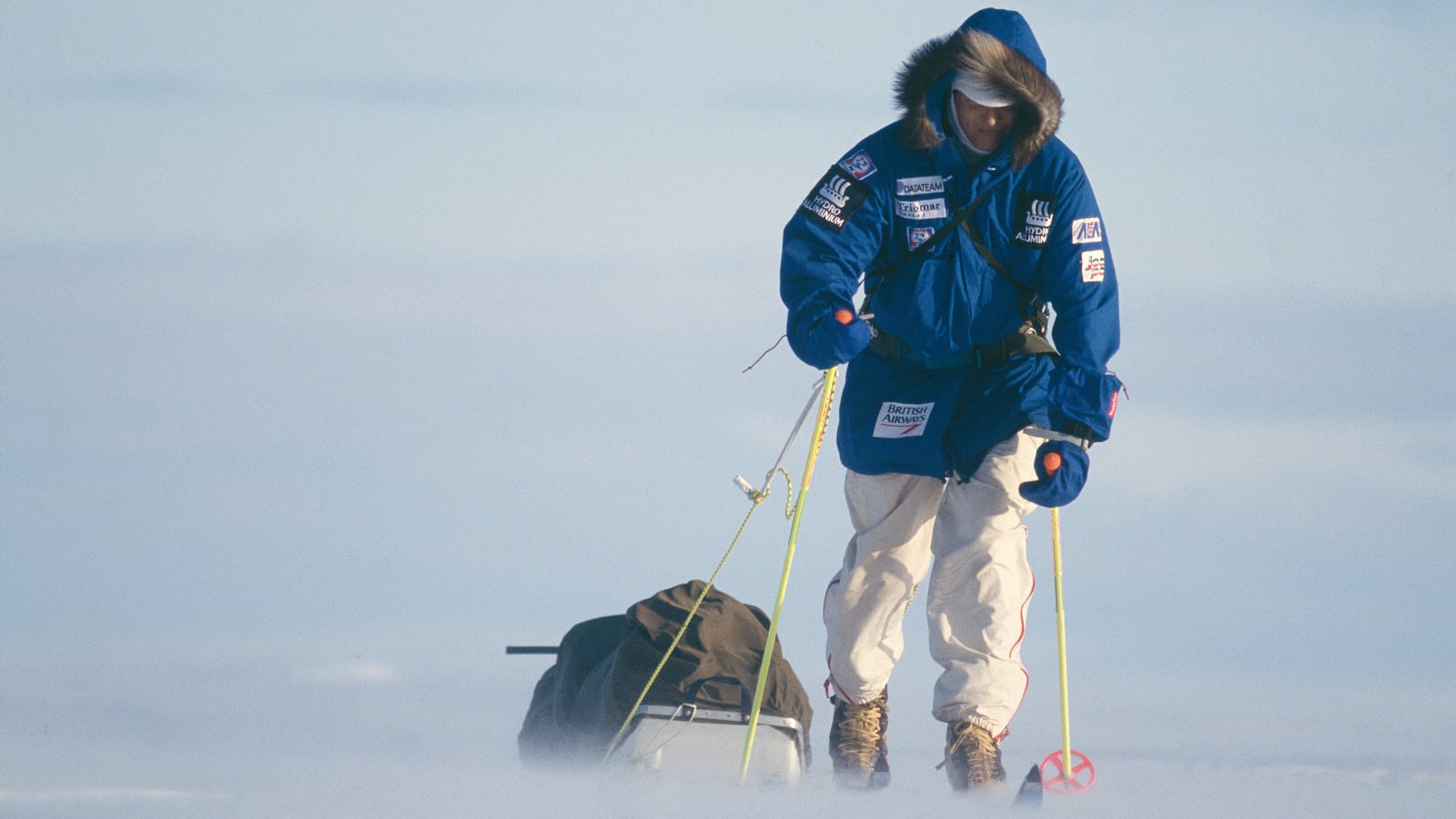 1992 - Erling Kagge goes solo to the South Pole with Norrøna "Arktis" garments. Per Einar Bakke, Willy Gautvik and Arild Vegrim are the first people crossing the Arctic Ocean from Siberia across the North Pole to Canada, bringing all supplies with them. For this extreme challenge they chose shell clothing from Norrøna. (You can read about this expedition in their book:"100 døgn over polhavet"). They used the Norrøna "Arktis" cotton garments for this expedition.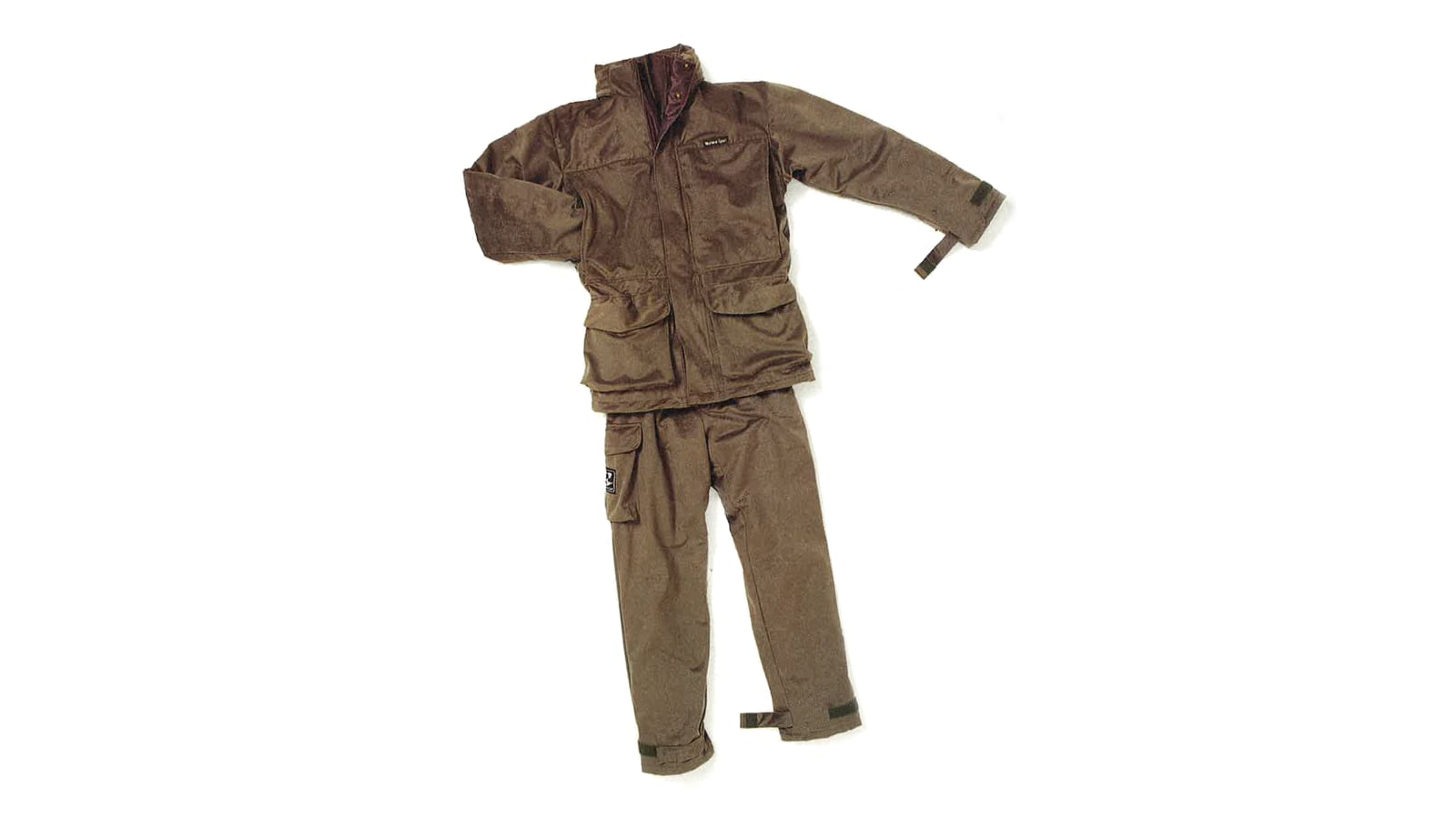 1993 - Norrøna produces the first generation of the Finnskogen hunting set in Gore-Tex, which later revolutionizes the waterproof hunting clothes market.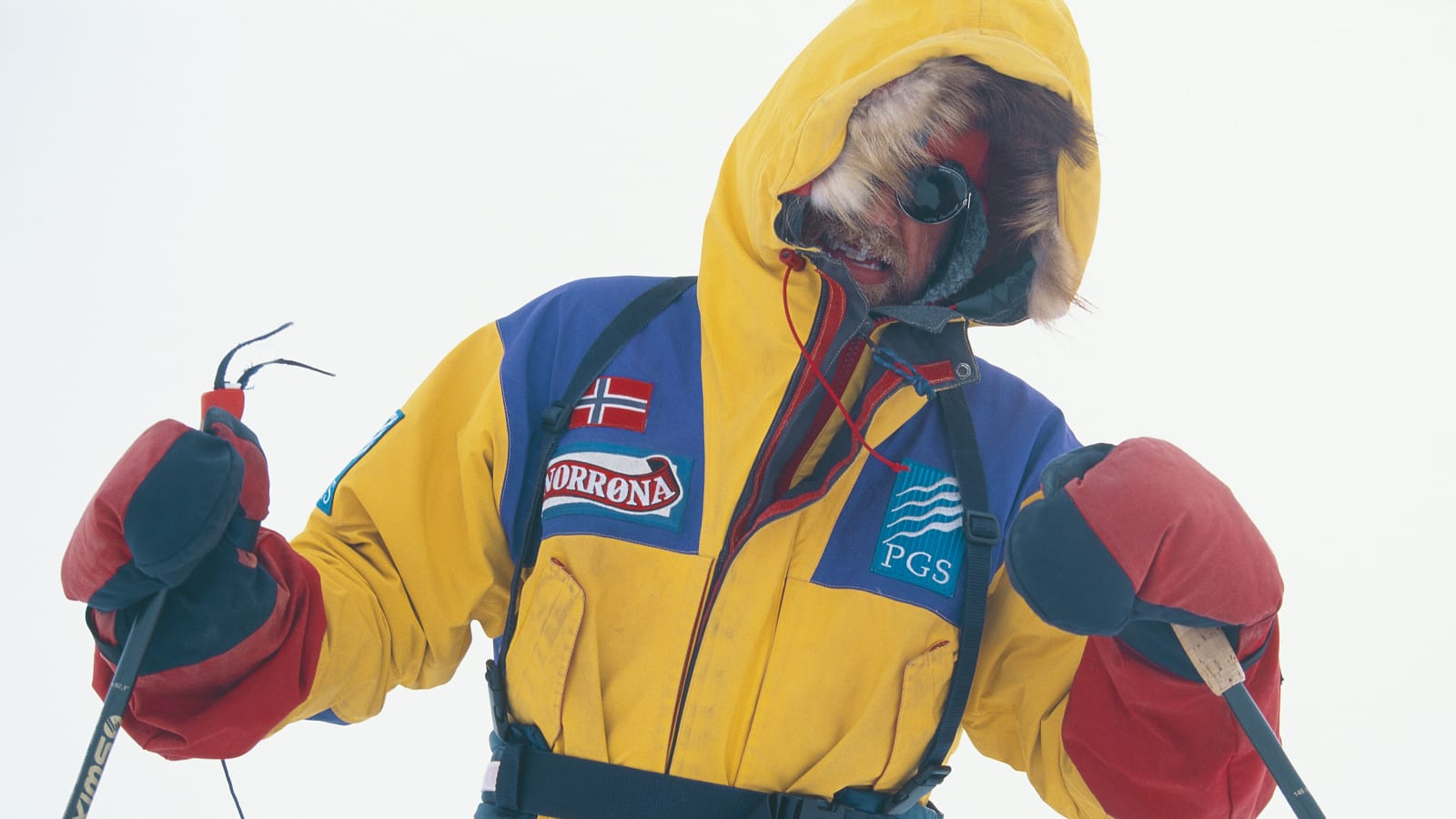 1994 - Norrøna fits three great expeditions, to the South and North Poles and to the summit of Mount Everest: The Norwegian Everest expedition led by Jon Gangdal, The "Unarmed to the South Pole" with Cato Zahl Pedersen, Lars Ebbesen and Odd Harald Hauge with specially made Gore-Tex products and "A Bicycle Odyssey" with Paul Olai-Olssen (Patagonia – Alaska).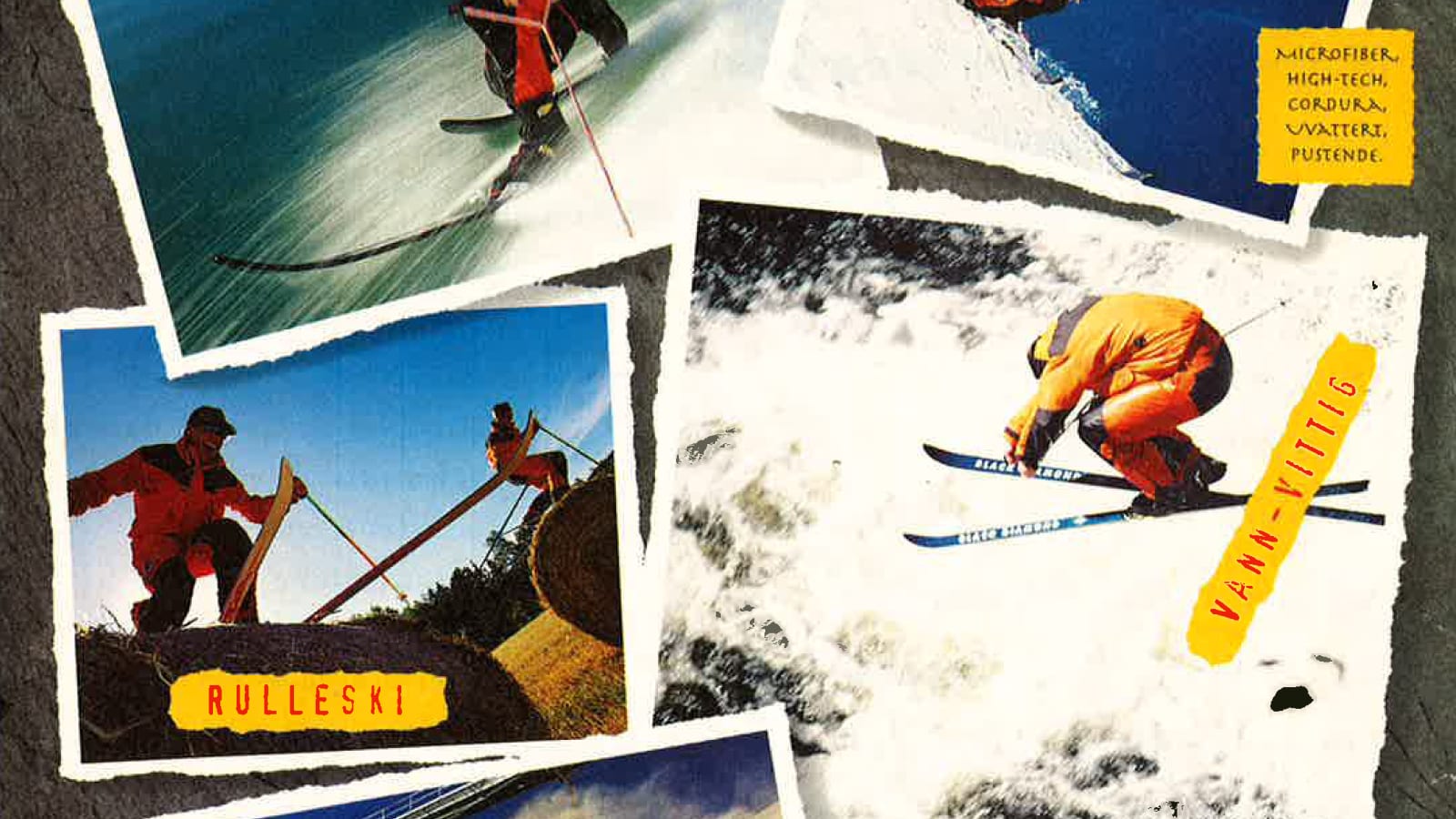 1995 - We launch the Norrøna Telemark jacket and pants in microfiber which represents the first ski products from us. Lars Monsen and Marit Holm cross Canada wearing Norrøna products.
1996 - The Norwegian Everest expedition dressed in Norrøna is led by Jon Gangdal

1998 - The North Pole Express "Nordpolekspressen 98," with Sjur Mødre, Lars Ebbesen, Knut Aas, Egil Nilsen, Christina Rensch started from Ward Hunt in Canada and used only 25 days to the North Pole, with special made ultra light weight gear from Norrøna. We launch our first Gore-Tex skiing products, the Colouir jacket and pants, our first fleece products, and the "Lodalskåpa" made of Polartec thermal Pro.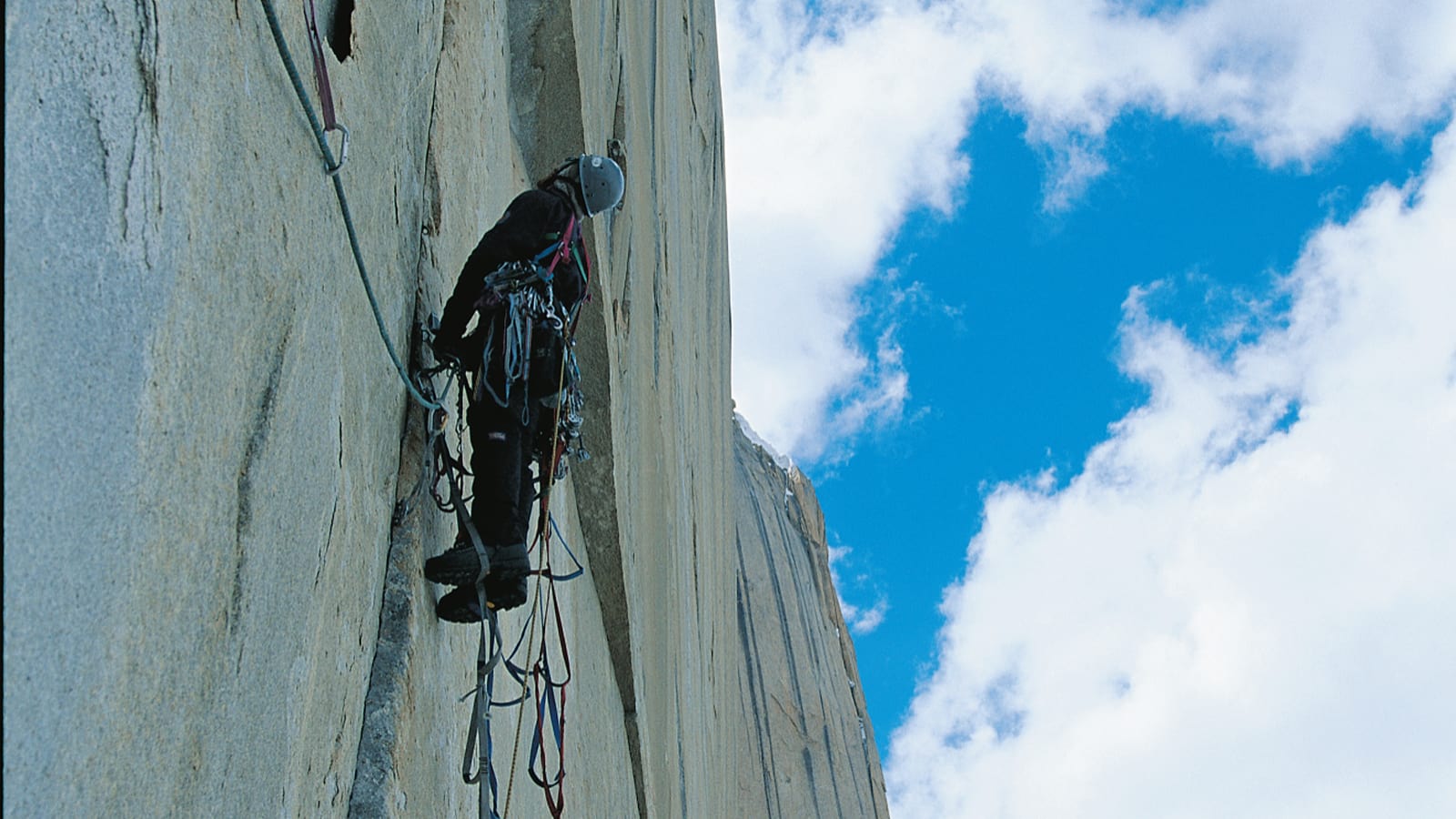 1999 - The Trango Pulpit expedition led by Robert Caspersen, Per Ludvig Skjerven, Gunnar Karlsen and Einar Wold. Using Norrøna clothing and backpacks.
2000 - 2004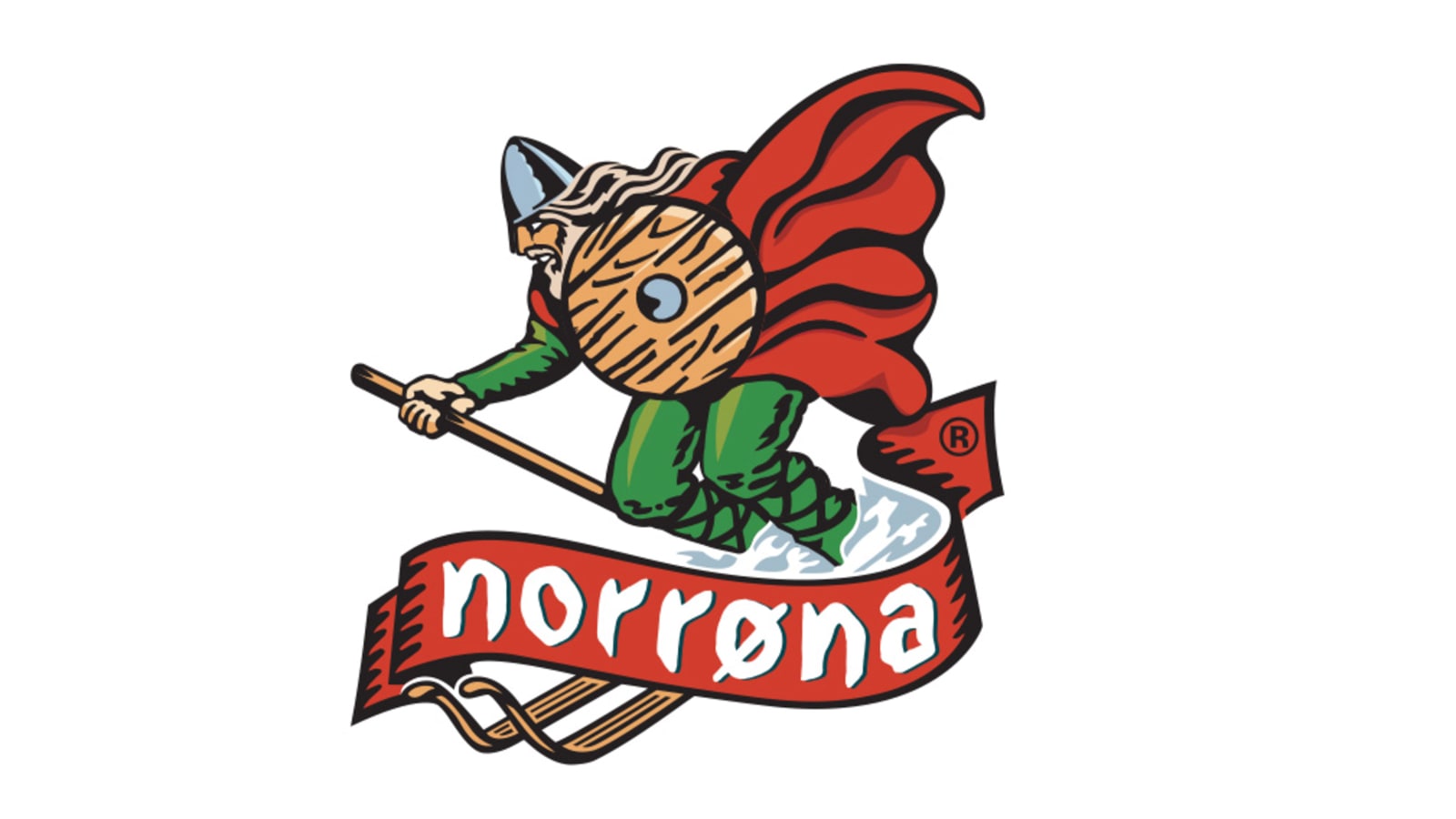 2000 - The Norrøna Birkebeiner has received a face lift. This project has been done in cooperation with GRID Design. The intention behind the adjustment was to identify a "font" which would give the Norrøna name a more unique look and at the same time make it easier to embroider a more distinct print. Norrøna receives the "merket for god design" design award for the Synkron II backpack and carrying system. We implement our third building block; design. Our building blocks now comprises quality, functionality and design.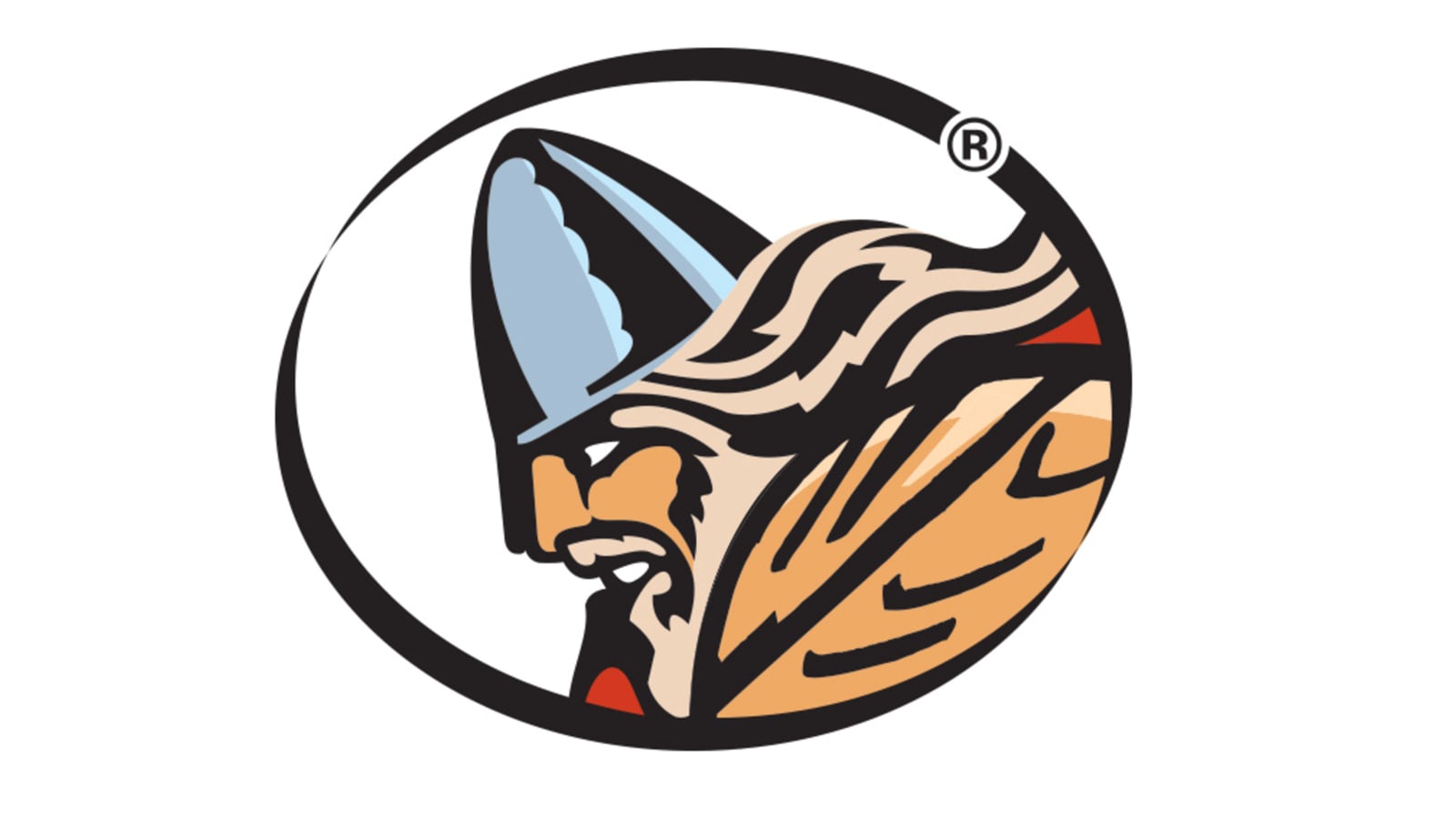 2001 - The logo is pushed one step futher, and one step cleaner. Norrøna has for some time worked with the development of two new product groups which differ from the traditional Norrøna products. These two product groups have been given new concept names and completed with new logos. The Norrøna concepts are now: Ski / Snowboard, OffTrack, Mountaineering, Outdoor, Hunting and Military. Norrøna receives the "merket for god design" design award for the Offtrack backpacks.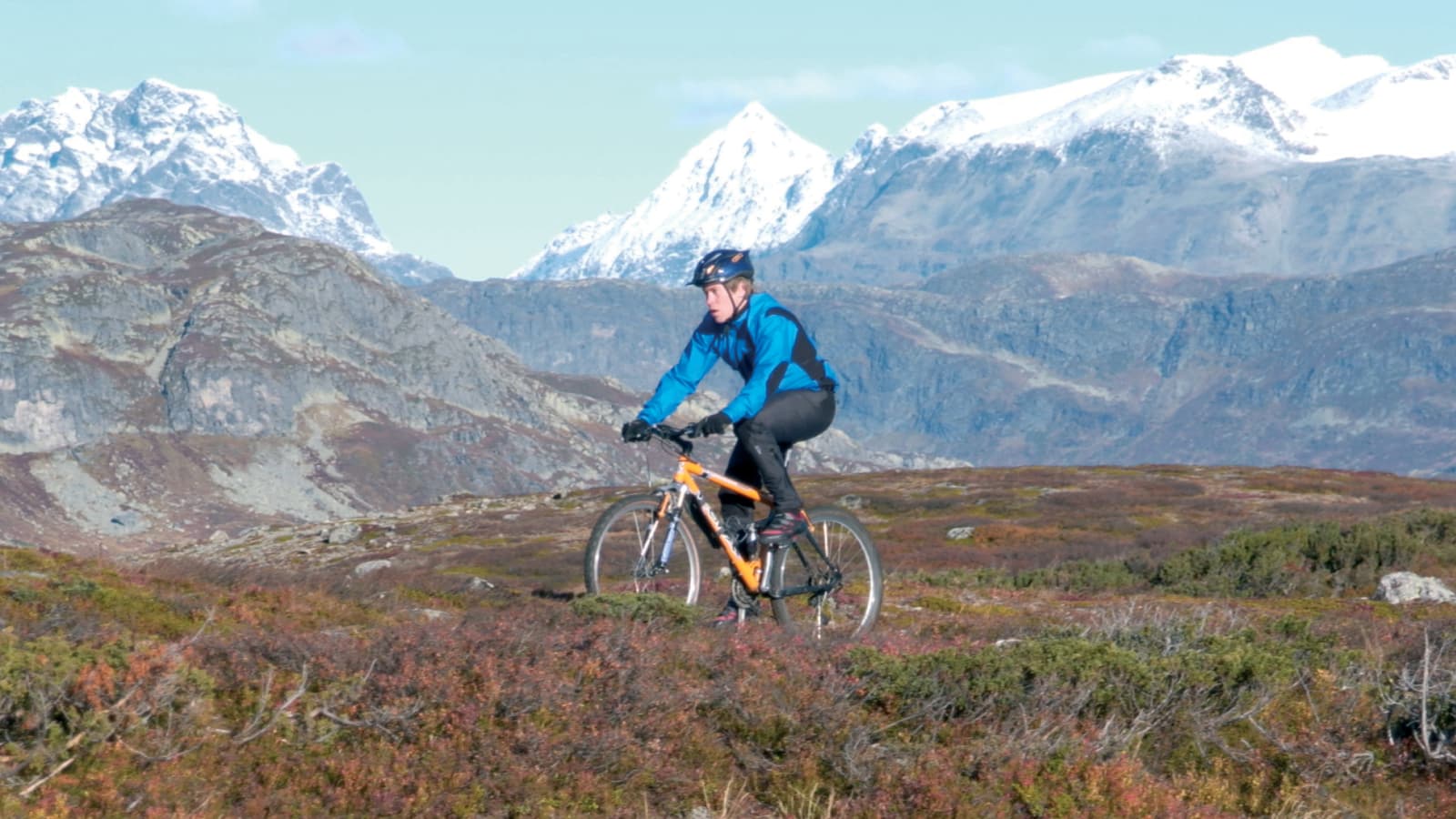 2002 - Our design philosophy is summarized to - Loaded Minimalism™. A philosophy that reflects our drive to design clean products with all critical details. We launch the multi sport concept OffTrack, including the world's lightest PacLite jacket, and the first Gore-Tex PacLite generation 3 is developed in cooperation with Norrøna. We also manage to launch our narvik concept with a Gore-Tex XCR jacket and pant for men and women and fleeces to go with it.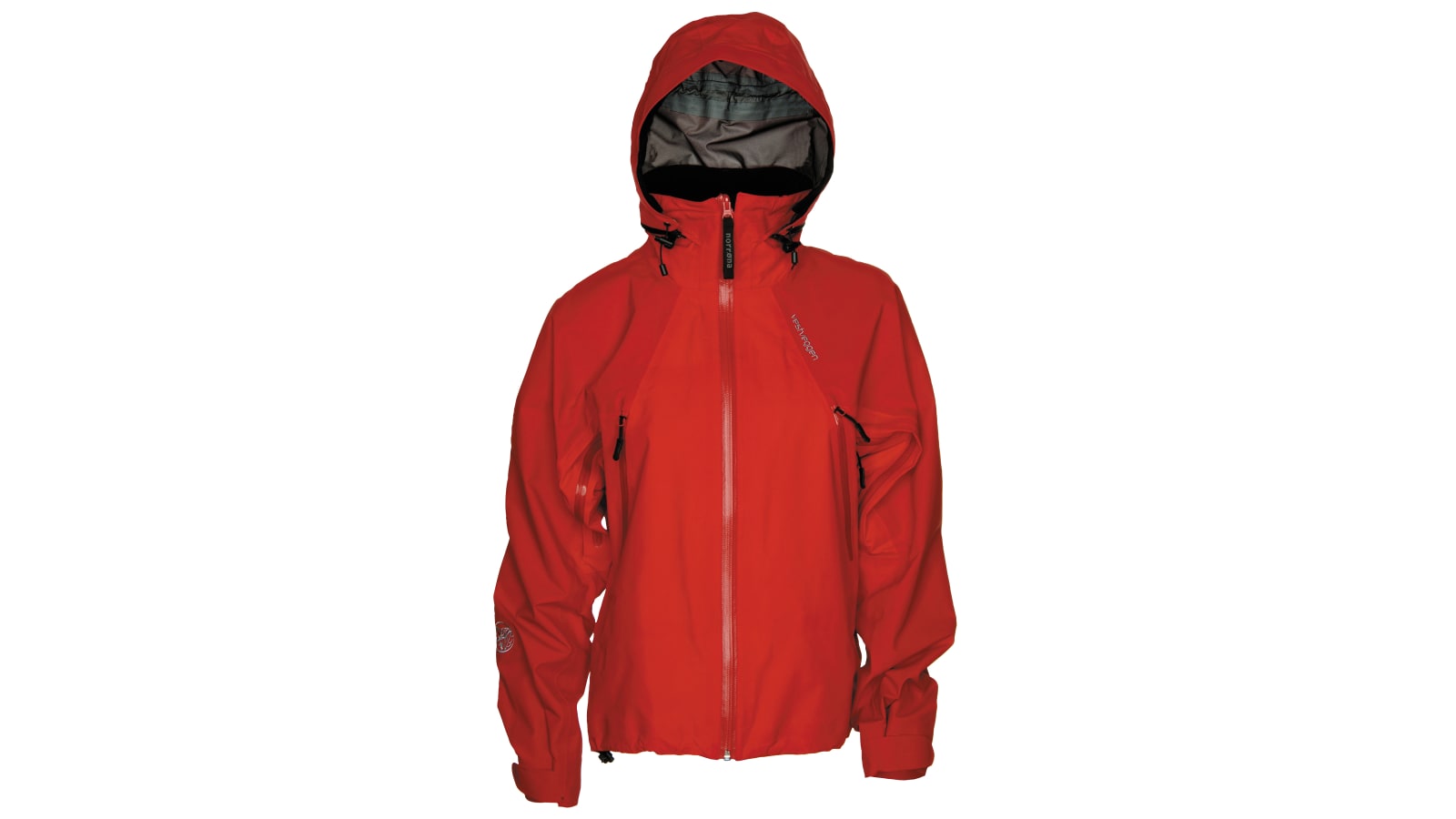 2003 - Norrøna receives the award for excellent design from the Norwegian Design Council for the Synkroflex backpacks. We introduce, as first in Europe, jackets with glued zips with the launch of the vestveggen Gore-Tex XCR jacket.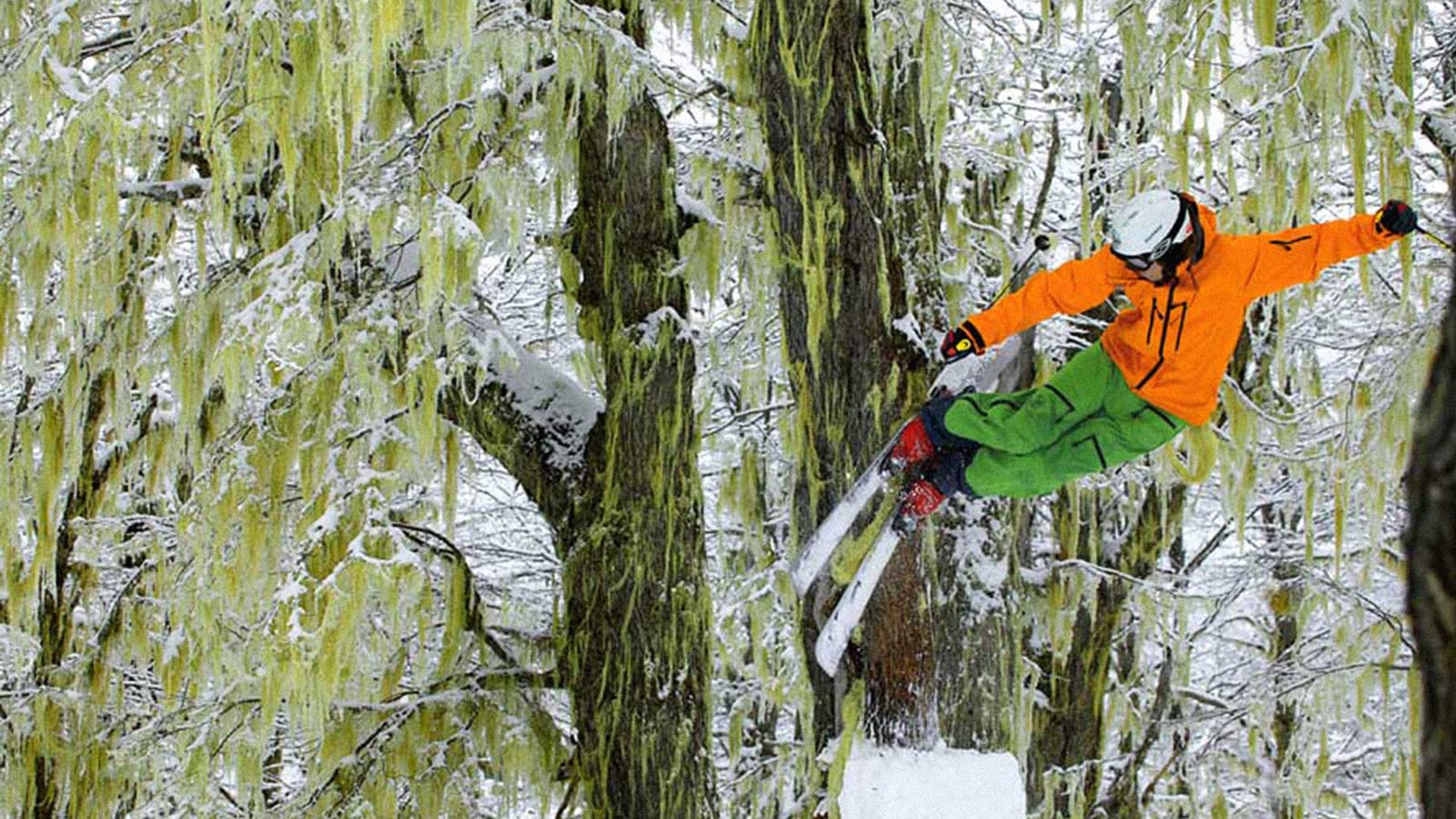 2004 - The launch of our lofoten concept takes place, introducing a radical new direction for freeride skiing. Could boldly colored Gore-Tex jackets and baggy skiing pants be a success? Torkel Karoliussen travels across Patagonia with his telemark skis and lofoten kit to find out,. In the meantime Cecilie Skog reaches the summit of Mount Everest, as the second Norwegian woman in history. Cecilie is equipped with Norrøna products. We unestablish Whiteout.
2005 - 2010
2005 - Jørgen, the fourth generation Jørgensen, takes over management of the company. Norrøna takes the first step in becoming a European brand by presenting two brands at ISPO Winter 2005. We win the SOG Design Award for the Lofoten 35 backpack. A new graphic profile designed by Ole Sletten and Levi Bergqvist is launched in the summer 2005. The new logo is the one we have today, and we are extremely proud of it: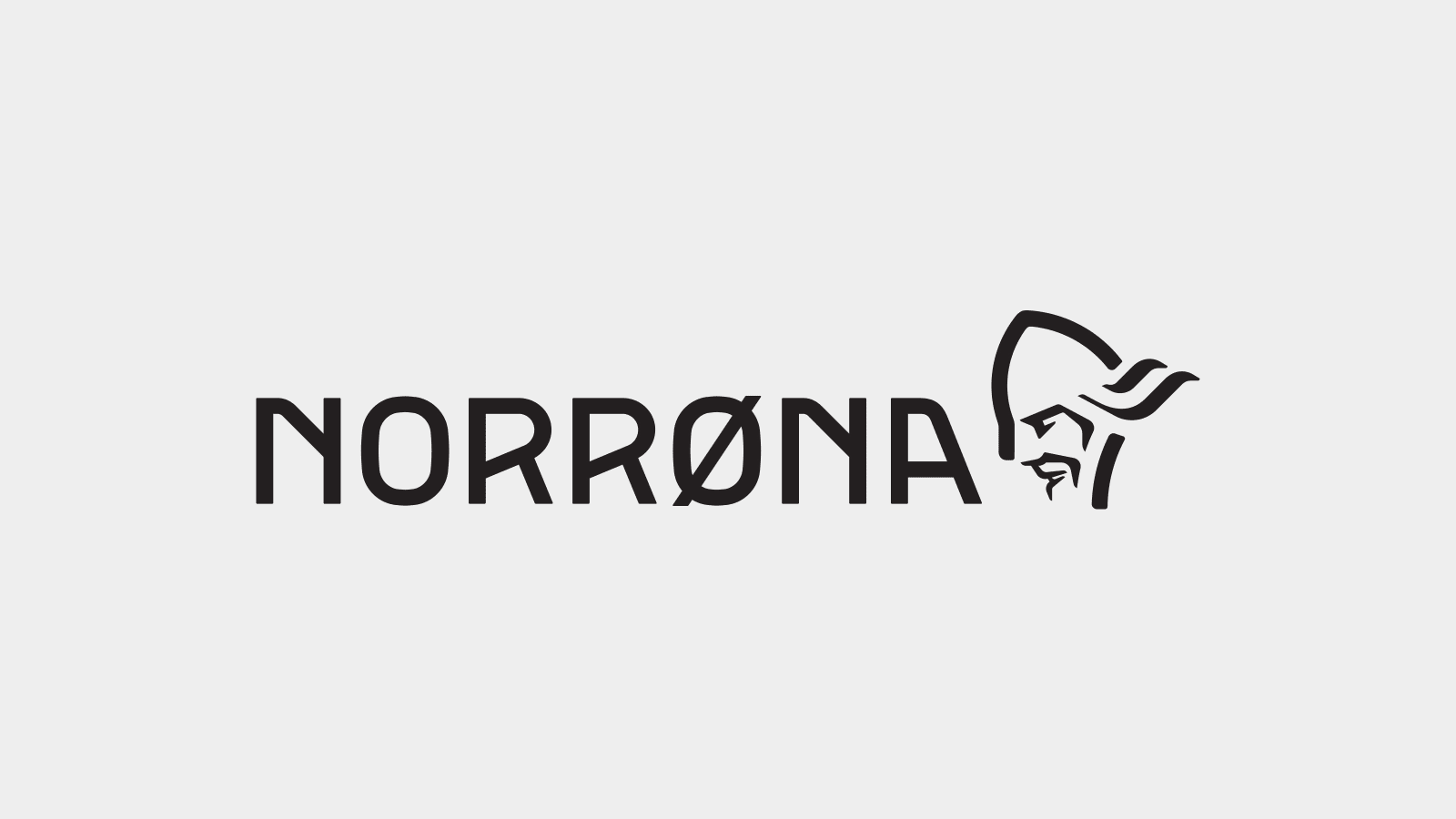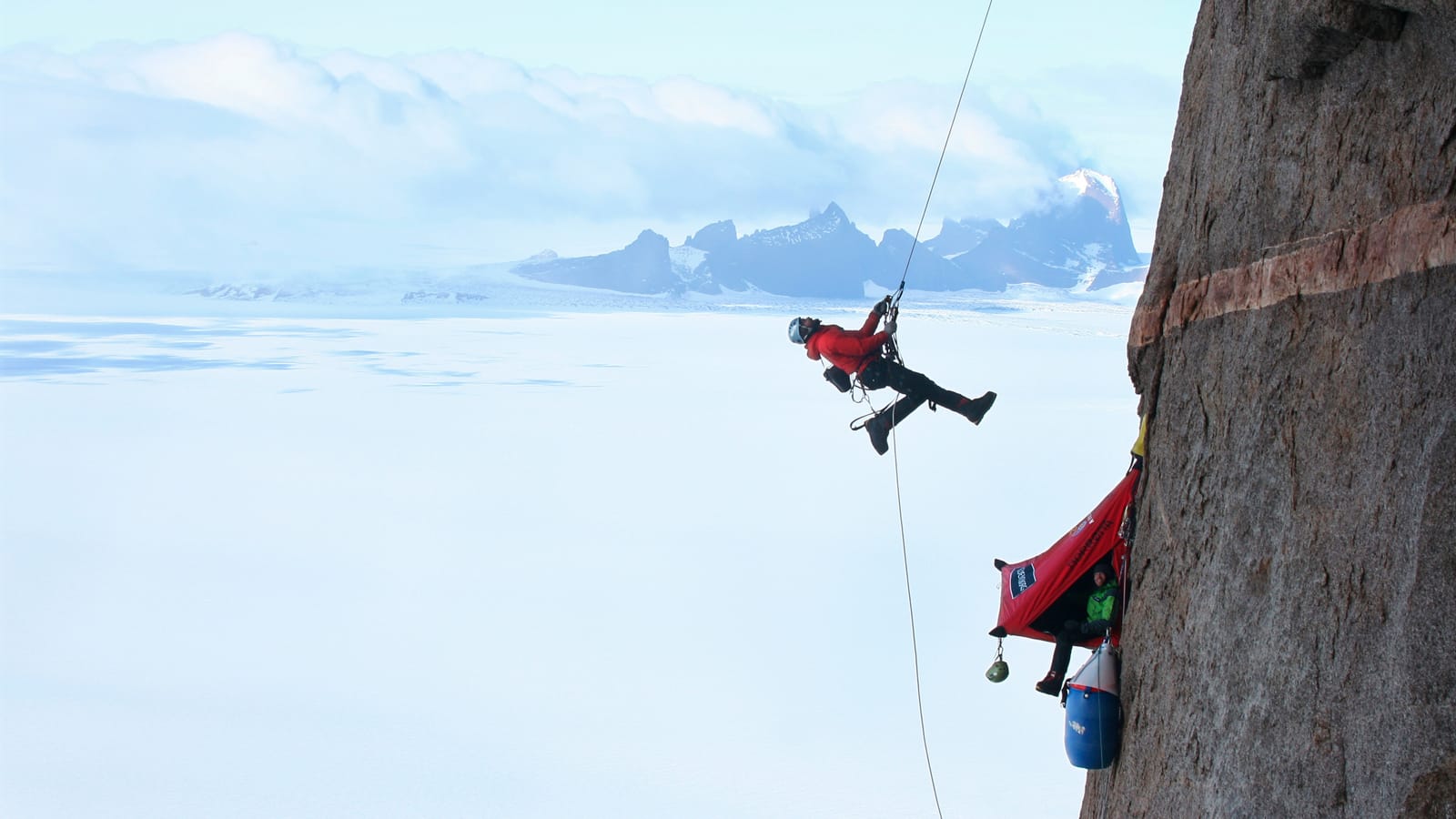 2006 - Robert Caspersen is the first to ascend a number of peaks at Queen Maud Land (Antarctica), among these is the northern wall of "Ulvetanna". Børge Ousland reaches The North Pole on the 23rd of March. This is one of his toughest expeditions ever. The first edition of the svalbard Pro Shell jacket and pants are tested on this trip.
2007 - Børge Ousland´s expedition in Nansens footsteps to Franz Josefs land, tests and perfects the svalbard Pro Shell set. Norrøna launches the new lofoten collection, including the lofoten Pro Shell One Piece.
2008 - fjørå, bitihorn and /29 collection are launched. Read more about fjørå here.
2009 - Norrøna opens its first Flagship store in Oslo. At Gullblyanten (Norwegian communication contest) Norrøna wins gold and bronze honors, and at Visuelt (Norwegian graphic design contest) Norrøna takes home two gold for the Whiteout 08/09 campaign. We launch our very own Norrøna Magazine. And we are introducing the lyngen and svalbard collections are launched, whereas the signature svalbard Pro Shell jacket and pant developed by Børge Ousland is included.
2011 -
2010 - Norrøna opens its first Outlet shop at Norwegian Outlet in Vestby, 25 min drive from Oslo centre. The trollveggen and narvik concepts are relaunched, featuring the new trollveggen Gore-Tex pro Shell jacket, which wins the Red Dot products design award, 30 years after the first edition was lanched.
2011 - fjørå redefined as a single track mountain biking collection, setting a new standard for this.
2012 - Norrøna signs new ambassadors: Christine Hargin, Andreas Wiig and Even Sigstad. CEO Jørgen Jørgensen wins Ernst & Young's Entrepreneur of the Year Award in the retail category (Norway).
2013 - We introduce the Norrøna brand in Japan. narvik is relaunched in the spirit of Whiteout, and falketind is also relaunched.
2014 - In our 85th year, we feel younger than ever driven by our company values: Roots, Innovation and Passion. In 1929 we believed in dedication to making the highest quality products, we still do. In 1971 we believed in making products for extreme user driven needs, we still do. In 2000 we believed in design being crucial to succeed, we still do. Our mission is to deliver the greatest outdoor products to all of you.
2016 - Norrøna Q is established to accelerate innovation in the Norrøna group, and is a sister company to Norrøna Sport and Norrøna Retail. To be able to innovate with impact in the increasingly exciting landscape where hardware, software and services interconnect, we believe we need to increase the necessary in-house craftsmanship level within technology, design and business development.
2017 - norrona.com is redesigned. The skibotn collection for freeride mountain biking and the unstad collection for arctic surf are introduced.