"Look at that line!"
Hans Christian Doseth, a 23-year-old climber from Åndalsnes, stands in the home of Stein P. Aasheim, in Oslo. The year is 1982. On the wall hangs a picture of an enormous mountain in Karakoram, Pakistan. Hans Christian traces his finger along a thin, black line on the face of the mountain.
He sees a climbing route.
A route no one has tried.
The dream of Great Trango Tower is born.
Two years later, June of 1984: It's time to realize the dream. Hans Christian has enlisted not only Stein but climbing comrades Finn Dæhli and Dag Kolsrud. Together they comprise "The Norwegian Trango Expedition 1984". A number of sponsors have signed on – including Norrøna Sport, Pakistan International Airlines and a tobacco producer. The four Norwegians, each carrying 180 kg of baggage, say farewell to their friends and girlfriends and board a plane to Islamabad. They're embarking on what the American magazine "Climbing" will later rank as one of the greatest mountaineering feats in history. The men bring to the enterprise a wide variety of experience – from the Himalayas, Trollveggen, Yosemite, Mount McKinley, the north face of Eiger, winter climbing in Hurrungane and modern rock climbing in southern France. They bring outsized ambitions. And they bring that one picture of the mountain's face. There's no other picture to be found. The mountainside looks so vast, so sheer, so impressive.

Could it really be that way?
It is.
Great Trango Tower stands and waits.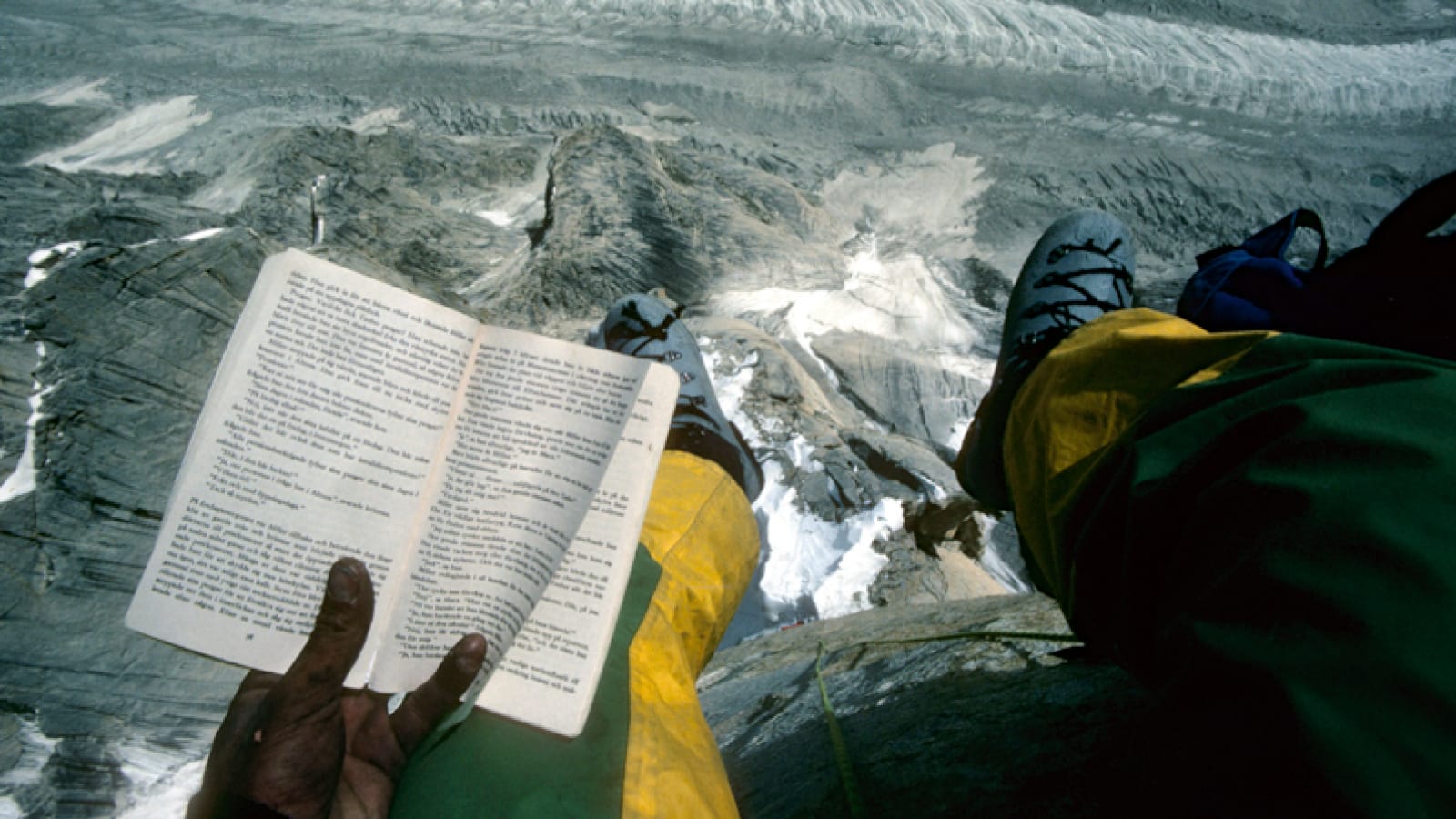 The story is widley told. Every Norwegian climber knows it by heart. Hans Christian, Finn, Dag and Stein overcome unbelievable logistical challenges as well as thin air, bad weather and climbing diffi culties. Gradually, the men scale Trango's eastern face. Soon the peak is within reach. But after four weeks on the face, provisions begin to run low. After an emotional discussion – while hanging in portaledge tents several thousand meters above the Baltoro Glacier – Dag and Stein volunteer to go down. Given the amount of food remaining, it's the only way any of them will be able reach the top. Hans Christian and Finn continue the ascent. On Aug. 4, 1984, Stein observes his two friends through binoculars. Hans Christian and Finn are standing atop Trango. Atop the summit of international mountaineering. The Norwegian Trango Expedition has achieved something no one believed was possible. Its members have opened up one of the world's most demanding climbing routes.
They are triumphant.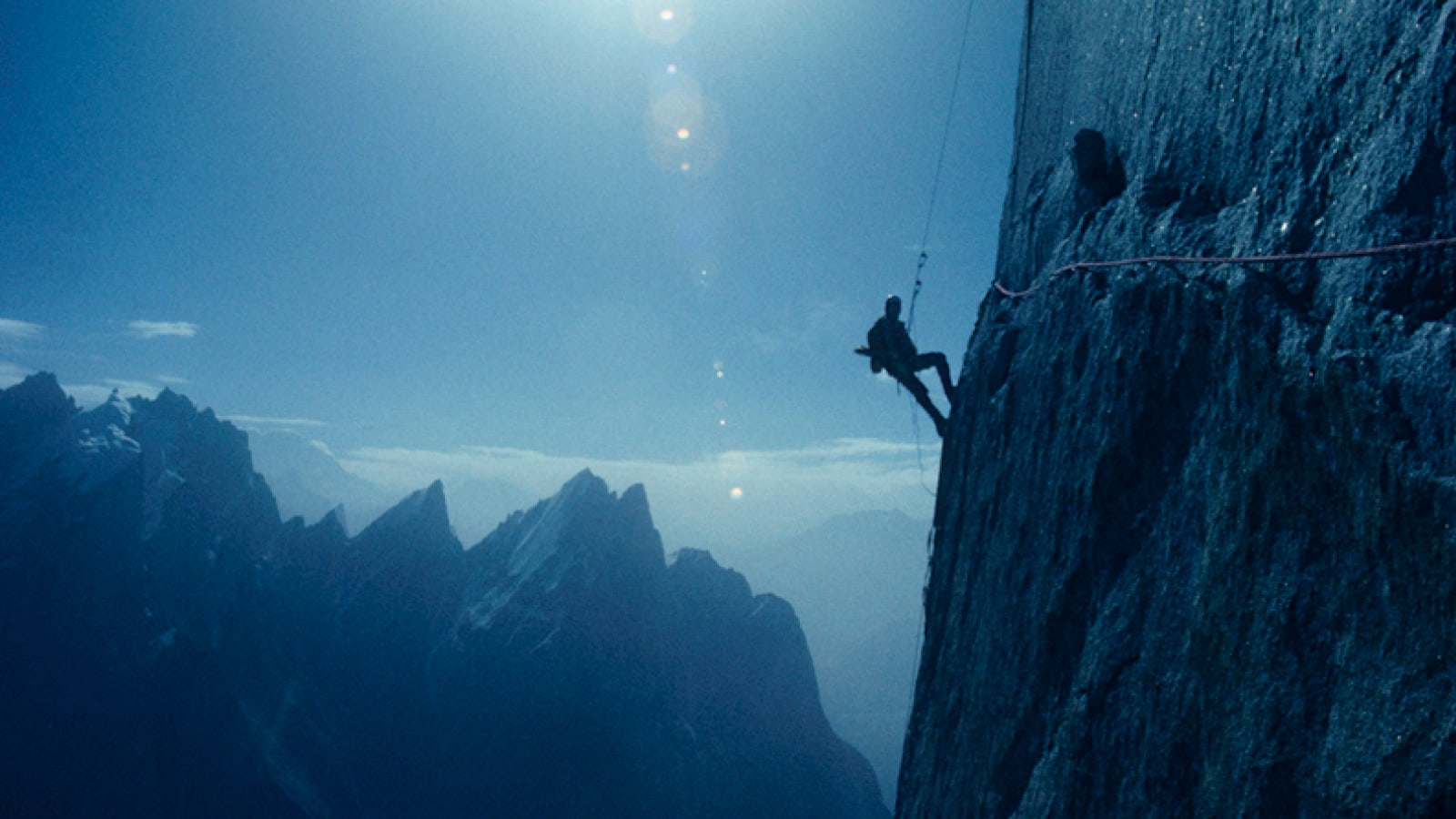 However, during the descent several days later, something goes wrong. Hans Christian and Finn are killed. The entire Norwegian climbing community is in shock. Two of Norway's most prominent mountain climbers are gone. Safely home, but with the physical and mental strains of the journey still fresh, Stein writes the book "Trango – Triumph and Tragedy". It's one of the most powerful stories in mountaineering literature. A bible for generations of Norwegian climbers. An eternal source of inspiration.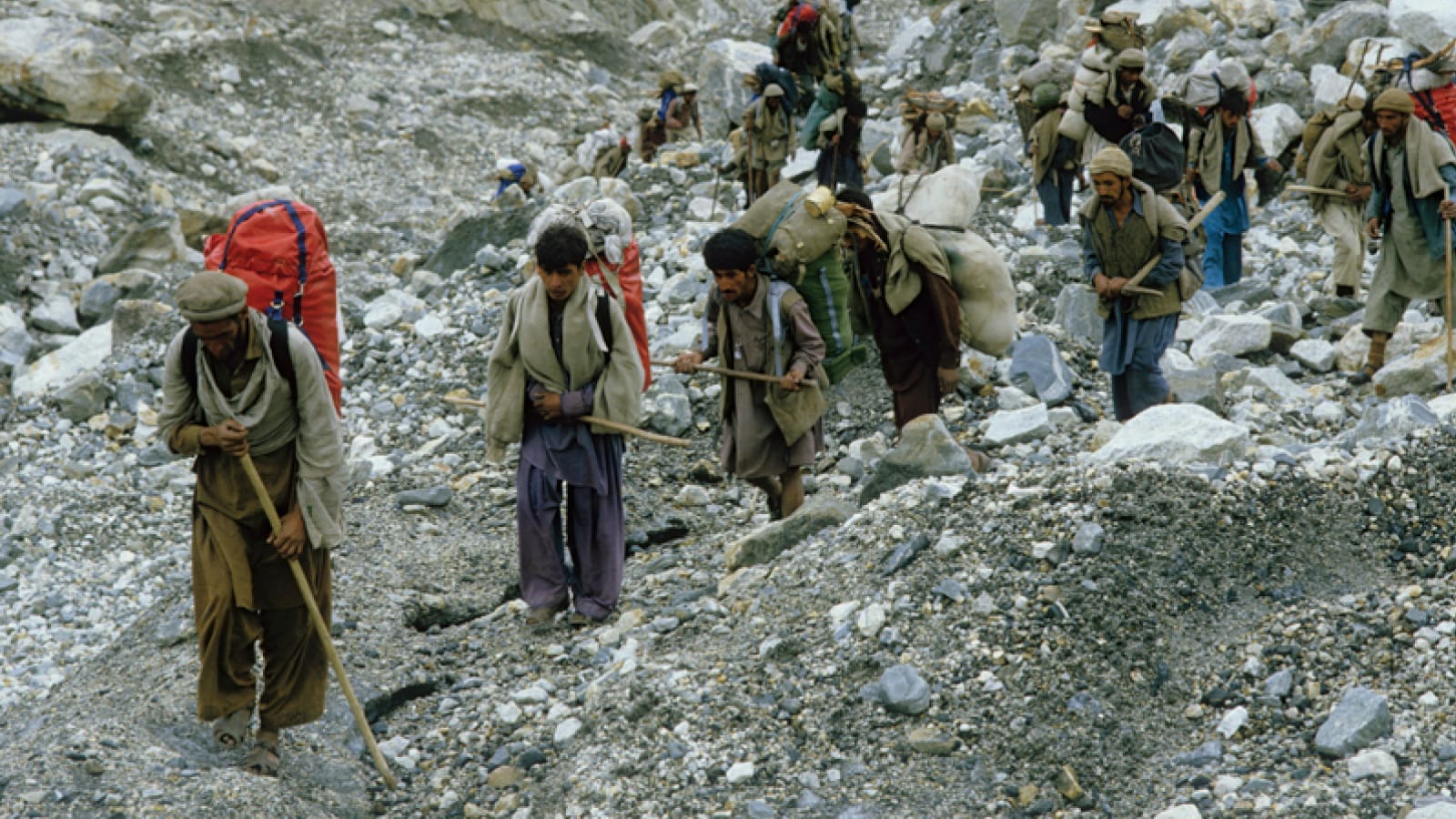 Twenty-five years have now passed since the Norwegian route up Great Trango Tower was opened.
It's unreal to think I was part of that expedition
Stein P. Aasheim
Over an espresso in downtown Oslo, his thoughts drift back to 1984. "It's unreal to think that I was hanging up on that wall. It was a crazy feeling, something I'd never felt before and never have since."

"What do you mean by unreal?"

"When I read about the international status of the Norwegian route, when I hear about the status of the book, when I hear people talk about Hans Christian and Finn – that's when I think, 'Wow, am I part of this?' On the one hand I'm proud of helping establish the Norwegian route. On the other hand I'd much prefer that all of us had come home than that a 'Norwegian route' should exist on Trango today. But: my life would be much different if that were the case. I'd have a different family. My children wouldn't exist. I go nuts just thinking about it."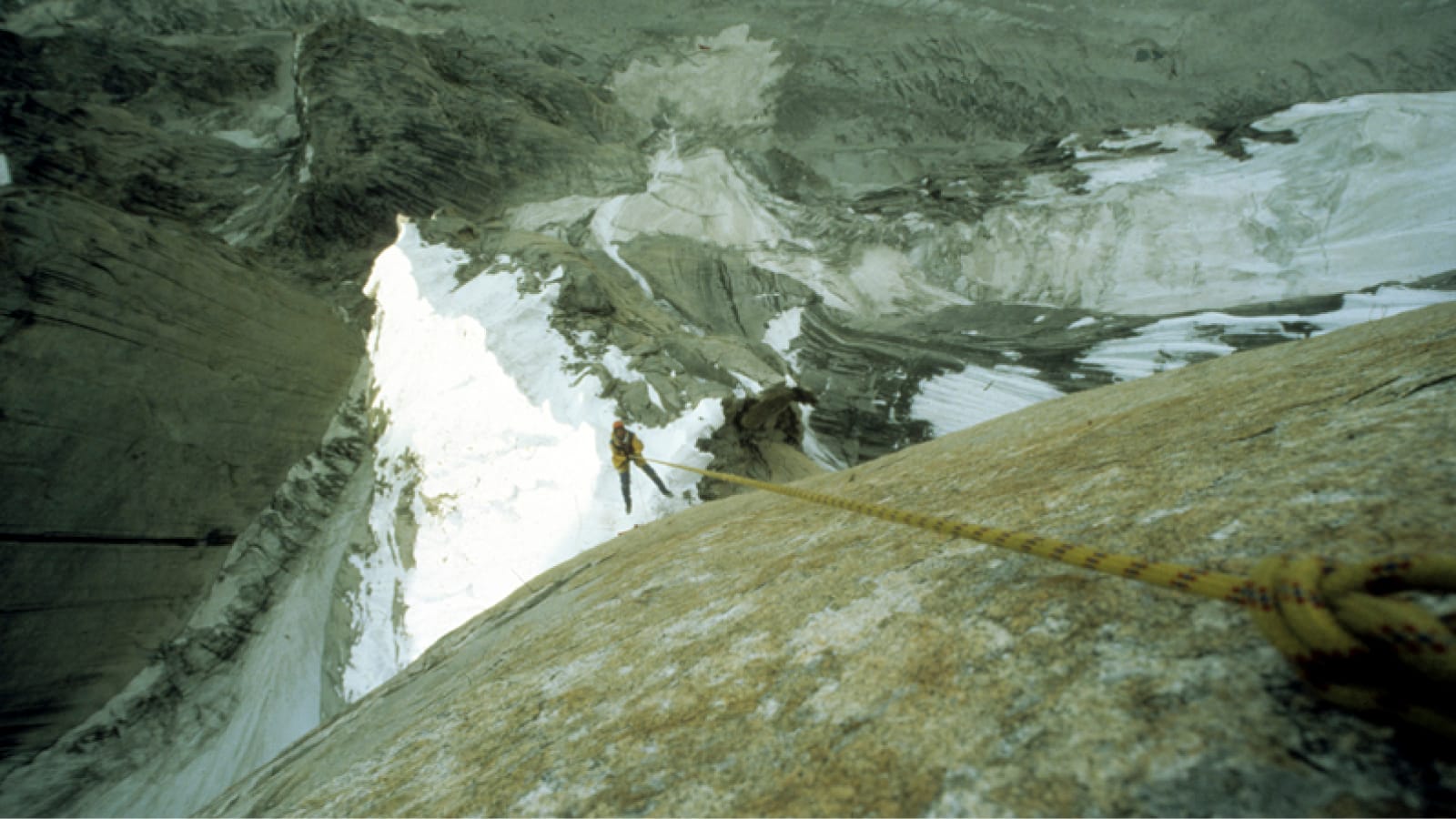 IN 1984, Hans Christian Doseth and the renowned climber Ragnhild Amundsen
were married. A year and a half after the accident on Trango, Stein and Ragnhild
became a couple. "It's not easy to put this into words," says Stein. "Trango was an overwhelming experience. The trip had deep and lasting consequences for my life." "Do you wish people would stop asking you about Trango?"
"No. It was a historic event in Norwegian climbing. It's not that I don't want people to talk about it. I think I can count on one hand the number of speeches I have given about the trip. But lately I've been thinking it's about time to get over all this. It's been 25 years, after all. I now try to discuss Trango in some of the talks that I give."

"What do you say?"

"I give my version of the trip. Lots of people have read the book, of course, but I understand that it's exciting to hear about it live. I also talk about what we sport climbers are really searching for. When you close in on 60 years of age, it's natural to reflect differently on life than when you were young and immortal. In 1984 I said, 'I don't climb because of the danger, but in spite of it.' That has changed. Now I tell it like it is: 'I climb because it's dangerous.' That became very clear to me in the summer of 2008."

"What happened?"

"I climbed Trollryggen with Ralph Høibakk (71) and Odd Eliassen (64). Ralph wanted to celebrate that 50 years had passed since he and Arne Randers Heen had completed the first ascent of the peak. At first we hoped the talented young climber Bjarte Bø would join us. But when it turned out he couldn't make it, we said, 'What the hell,' and pushed ahead."

Three old men on a huge wall.
For them it was hard climbing.
We were anxious up there; we were afraid. And when we finally got to the top we just stood there – these three old guys – and cried.
Stein P. Aasheim
"You cried?"

"Oh, yes. And I've thought a lot about those tears. It was such a powerful experience. Rarely have I felt so clearly what it is to be alive. I thought that this had to be what it was all about. This was the reward for daring – and for succeeding at something so close to the limits of our capability. Then, just two days later, everything got turned around. In the middle of the night the telephone rang, and I heard Rolf Bae was missing on K2."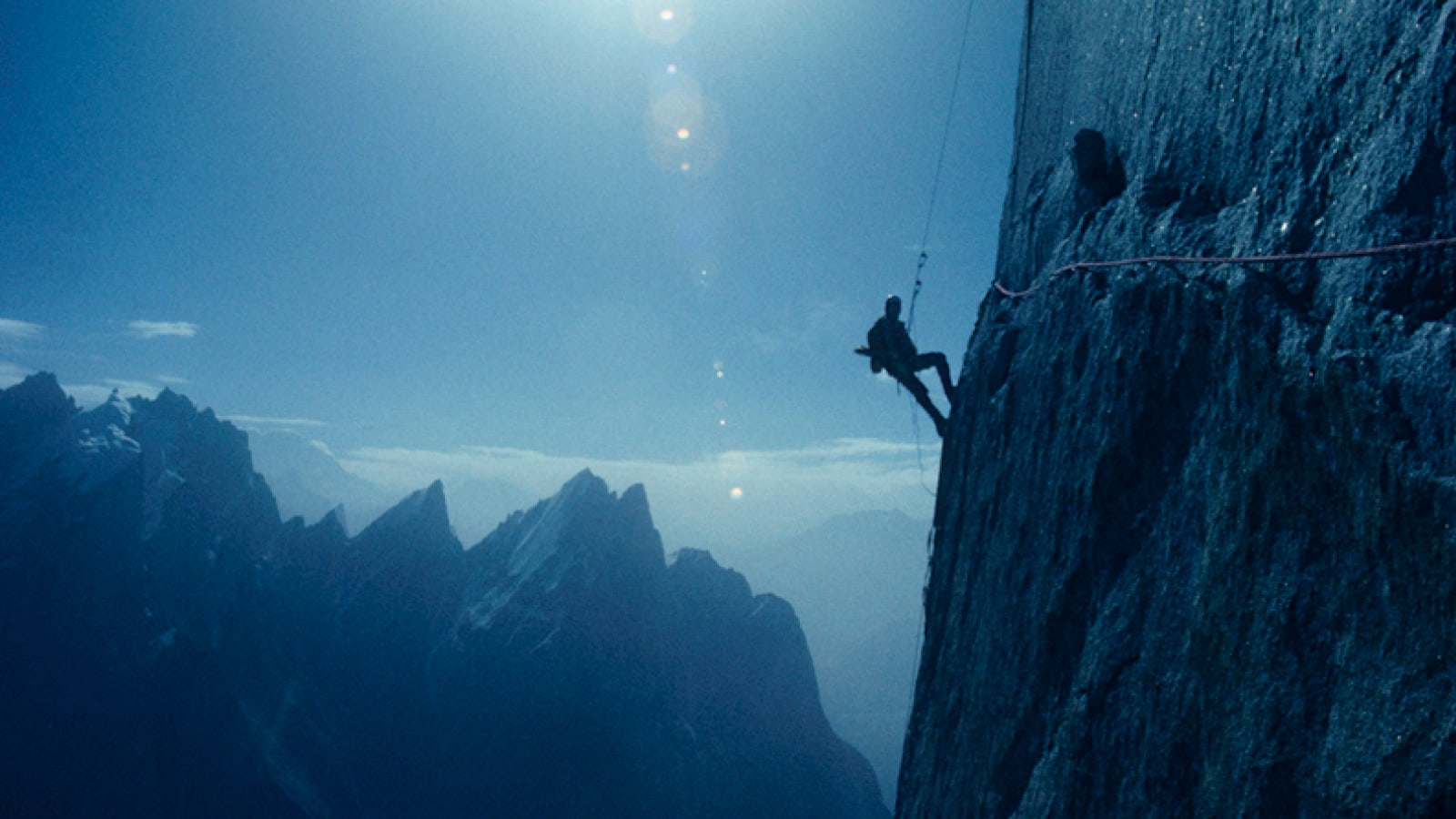 Only months before the accident on K2, Rolf Bae (33) had been part of a Norwegian climbing team that repeated the ascent of Great Trango Tower by way of the Norwegian route. Rolf had talked a lot about the trip with Stein. He told Stein that his book about Trango was the reason he began climbing. Over time, the two got to know each other well. Their respect was mutual. They had begun to plan an expedition to Antarctica together. "It was incomprehensible that Rolf could disappear on K2. All at once, the climb became absurd."

"How do you mean?"

"All of those beautiful thoughts about climbing, all the big words about what climbing gives us – the assumption is that you will come down alive. If not, the climb doesn't mean a thing." "A lot of climbers justify the risk by saying, 'Driving a car is dangerous, too.'" "I can't understand that. The comparison is irrelevant. One of the reasons for climbing is the very fact that it's dangerous – the satisfaction of mastering and conquering conditions when the consequence of falling would be fatal. The curiosity, the physical challenges, the proximity of death – they're all important. There is nothing exhilarating about a car trip. But after a big climb, the happiness you feel is nothing less than intoxicating."

"Are you hooked on that feeling?"

"That's a good question. I am sort of hooked on the reward of climbing. The prize. I may be dependent on having peak experiences that most people in this life don't come close to having. A lot of people ask what the point of climbing is, when the risks are so obvious. But I don't accept the question anymore. What they are really asking is, 'Can you explain the meaning of life to me?' Well, what the hell am I supposed to say? Nobody asks people who live like everyone else why they live like everyone else. As soon as you step out of line, you're put against the wall and told to justify your way of life. You're made to answer impossible questions."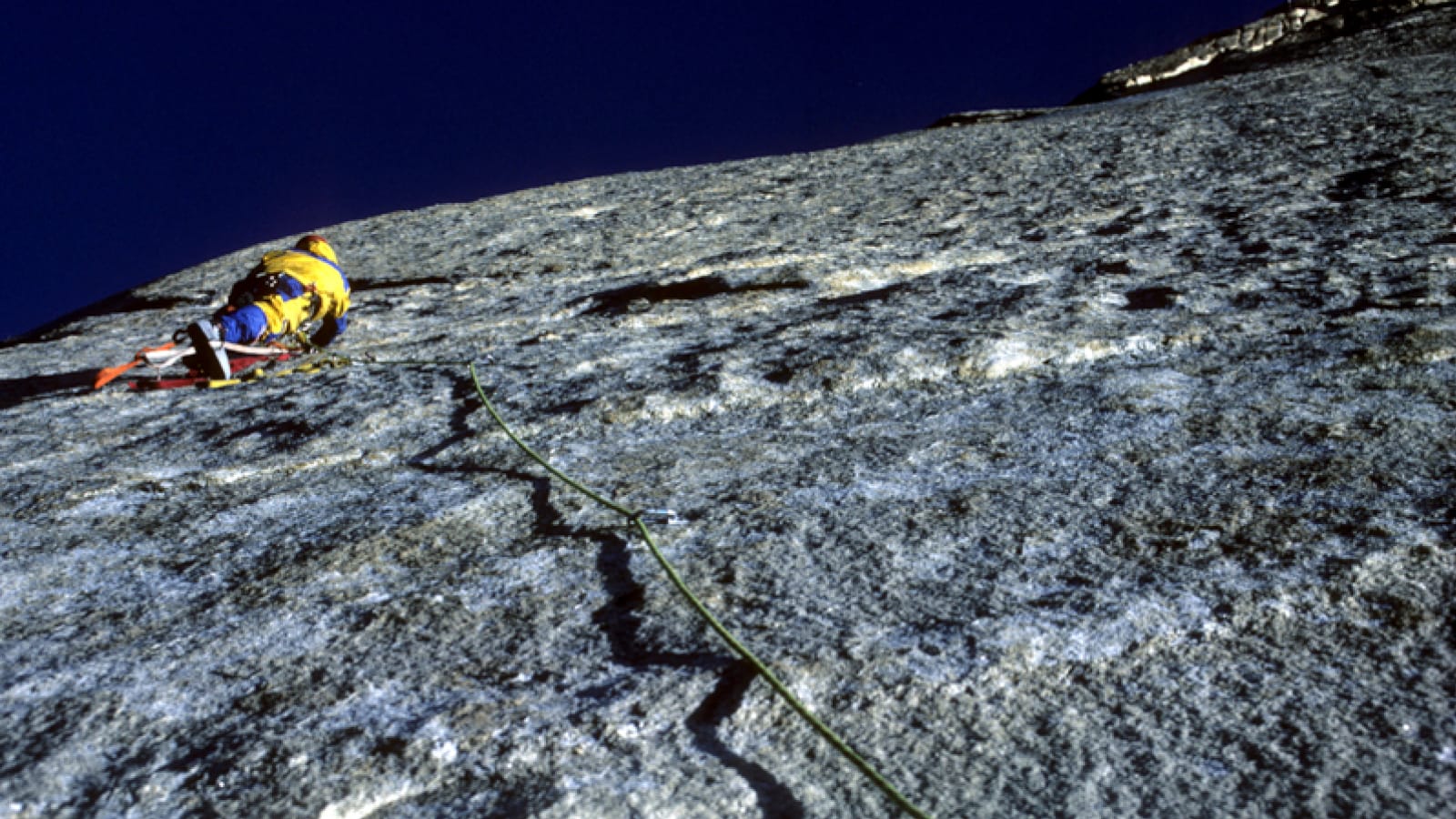 "Did Trango change your relationship to climbing?" "No, I continued to climb. Just a year later, in 1985, I was on Everest. I didn't really change until I had children. That's when I cut back on the high Himalayas. I remember saying goodbye to my family before travelling to Drang Rag Ri in the Himalayas in 1995. My daughter clung to me on the steps and yelled, 'I don't want you to die on the mountain, Papa.' That hit me hard. So hard I almost can't talk about it. That's when I fully realized what it means to be a father. For me, that was the end of climbing high mountains in the Himalayas."