Nouvelle couleur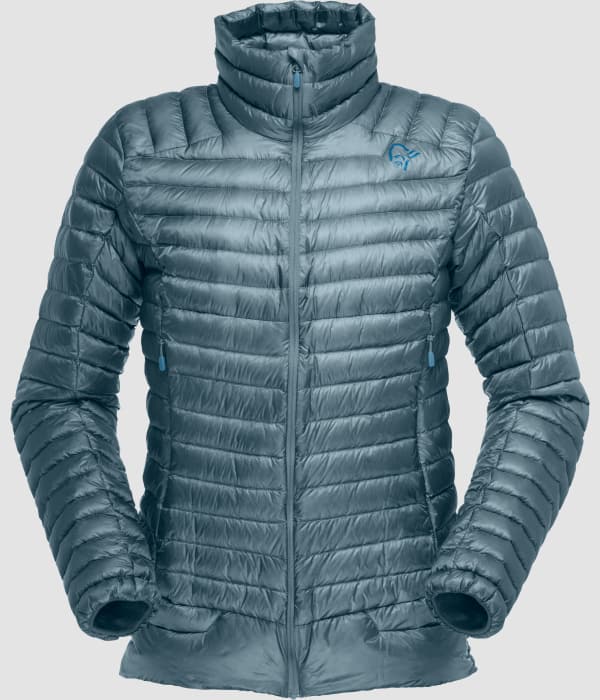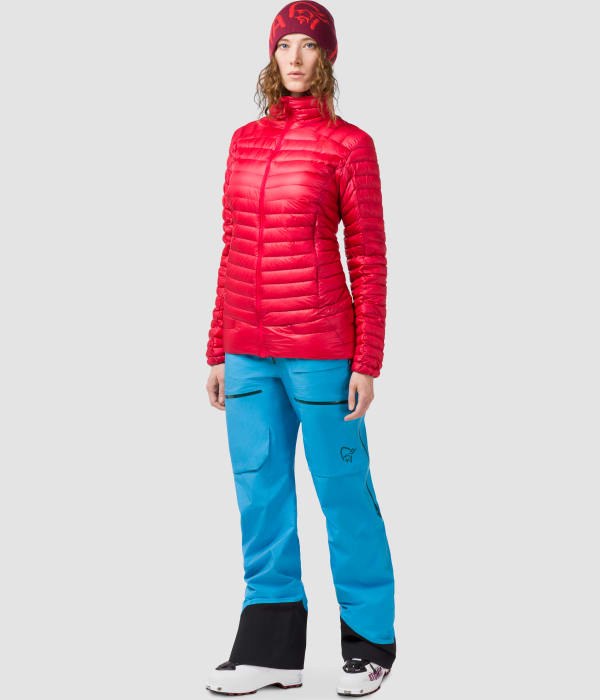 Avantages du produit
Poids 220 gr.
Cette veste duvet pour femme possède un rapport chaleur/poids extrêmement intéressant (100 g de duvet distribué sur un poids total de 220 g en taille M). La veste duvet super légère lofoten est la veste duvet la plus légère de tout notre assortiment. Extraordinairement douce et confortable, elle peut être portée seule ou en dessous ou au-dessus d'une veste shell, si vous avez besoin d'une isolation supplémentaire les jours de grand froid en montagne. Elle possède deux poches chauffe-main à l'avant et peut être pliée dans une poche de rangement. Comparée à la nouvelle veste duvet lyngen, celle-ci n'a pas de capuche et dispose d'une coupe plus ajustée.
Produit pour
Ski et snowboard en haute montagne
Autres utilisations
Snowboard et ski freeride
Ski de randonnée
Ski et snowboard
Détente
Activités de plein air générales
Spécifications
6

Coupe-vent

4

Rapport chaleur / poids

3

Isolation

2

Respirabilité

3

Durabilité

6

Légèreté
Footprint
Bluesign Certified Fabric

Bluesign Certified Fabric

Bluesign® tests and educates textile mills to eliminate harmful substances from the manufacturing process and sets control standards for a sustainable and safe production.

Responsible Down Standard

Responsible Down Standard

The Responsible Down Standard (RDS) safeguards the welfare of geese and ducks.

Open Factory List

Open Factory List

This product is made in a factory openly listed on norrona.com.

Factory Inspected

Factory Inspected

This product is made in a factory inspected by an independent third party and followed up by Norrøna.
Composition
down850™ certifié RDS
Nos produits font appel au duvet de la plus haute qualité disponible. Il s'agit d'un sous-produit de l'industrie alimentaire (et non issu d'animaux tués uniquement pour la fabrication de ces produits isolants). Le traitement des oiseaux est conforme aux normes européennes et le lavage hautement spécialisé du duvet respecte les normes Oeko-Tex 100. Nos produits down850™ présentent une capacité de remplissage de duvet de 850 à 900 cuin, avec un pourcentage de duvet de 93-96 %.