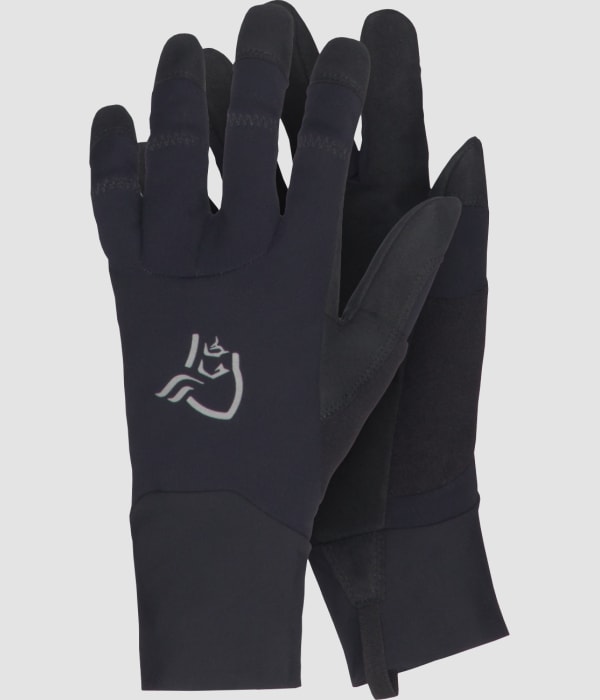 Les gants fjørå Windstopper sont développés pour pratiquer le vélo tout-terrain dans des conditions froides et sèches. Le tissu soft shell Windstopper® doté de polaire est extensible, chaud et vous protège du vent tout en conservant une bonne respirabilité. La paume est en cuir synthétique résistante pour assurer une adhérence précise. Système de fermeture au poignet propre et fonctionnel.
Produit pour
Vélo tout-terrain singletrack
Autres utilisations
Vélo tout-terrain
Vélo tout-terrain freeride
Ski de randonnée
Trekking
Ski de fond
Trail la course nature
Ski de randonnée
Activités de plein air générales
Spécifications
5

Coupe-vent

Coupe-vent

Scale from 1 to 6 where 1 is not windproof and 6 is totally windproof.

4

Rapport chaleur / poids

Rapport chaleur / poids

Scale from 1 to 6 where 1 is not waterproof and 6 is waterproof.

3

Isolation

Isolation

Scale from 1 to 6 where 1 has no insulating properties and 6 is our warmest insulation products.

4

Respirabilité

Respirabilité

Scale from 1 to 6 where 1 have very little or no breathability and 6 is our most breathable and moisture wicking products.

4

Durabilité

Durabilité

Scale from 1 to 6 where 1 is fragile products and 6 is the most durable products we have.

4

Légèreté

Légèreté

Scale from 1 to 6 where 1 is heavy and 6 is among the world's lightest of its kind.

4

Elasticité

Elasticité

Scale from 1 to 6 where 1 is not made with stretch materials and 6 is our most flexible products made in super elastic material.
Composition
Windstopper® Soft Shell

Les vestes shell en tissu stretch Windstopper® Soft Shell protègent contre les vents froids et offrent une grande liberté de mouvement. Le tissu garantit une bonne respirabilité pour les activités physiques intenses et il est traité pour assurer une fonction hydrofuge, bien qu'il ne soit pas totalement étanche. Conçu pour résister à long terme aux conditions difficiles. Spécifications techniques : Respirabilité : Élevée à très élevée, protection contre le vent 5-7 RET* : 100 % * Test ISO11092
Détails techniques
Rated

4

out of

5
by
Lev.
from
Good spring-time touring gloves
I have these gloves over a year and tried them for hiking, ski-tours and casual. One of the buying criteria was to have a non-leather glove for the activities, which are not too demanding to wear&tear, and it was great to see such animal-friendly product from Norrona. The best use of the gloves were spring ski-touring as: * they breath well if its getting a bit hot * they don't let the wind to chill the fingers * they are black, which adds to the fingers warmth in a sunny day at the altitudes, even when overall temperature is moderate. I used them from -3 to +12 degC - they work OK, even getting a bit chilly below zero. The fit of the glove is nice and tight with a curved shape giving a better poles control. Especially, l like the long flexi-sleeves, which cover the knuckles on the wrists - this gives a nice comfortable feeling without reducing mobility of the palms in any way. On the down side: they got wet at an instant whether you touch the snow or get some light rain, so a bit more of a water resistance would be beneficial. I could not make them work during the autumn hikes, possibly due to relatively high breathing of the material: even the temperatures were in between +3 ~+8 degC, fingers were still feeling cold. Overall, I enjoy the gloves & would recommend them chilly sunny windy mountain days ;)
Date published: 2019-05-20
Rated

5

out of

5
by
Poike
from
Windstopper gloves
The gloves are light and give an excellent fit, in particular around the wrist. Hence they will keep your hands and fingers warm.
Date published: 2019-03-03
Rated

3

out of

5
by
MKPK
from
Very short!
Okay product, but for me, figuring out the right size was difficult. I have a pretty long fingers for a woman but still quite narrow hand overall, so the size M was a bit too baggy and the fingerparts too short. My glove size is usually 7 and I would say these are maybe 6 (or 6 and a half) what comes to the lenght and size 8 otherwise. Overall the quality is very good, but the size really makes the product just an okay glove for me. I would recommend this, if you can try it beforehand!
Date published: 2018-11-10
Rated

5

out of

5
by
Jenski
from
Impressive biking gloves for mid to cold weather
I bought these gloves some time ago and they are so comfortable! I love how there is a seam (that you don't feel) on the fingers to make the shape "curved" and fitted to hold the grip on the bike. They feel very warm, and since I bought them during warm weather time I haven't got to test how they function in cold weather. But looking forward to use them on the Fatbike when it gets colder. Nice detail with the reflex logo, and they are easy to take on and off.
Date published: 2018-07-05
D'autres ont également consulté