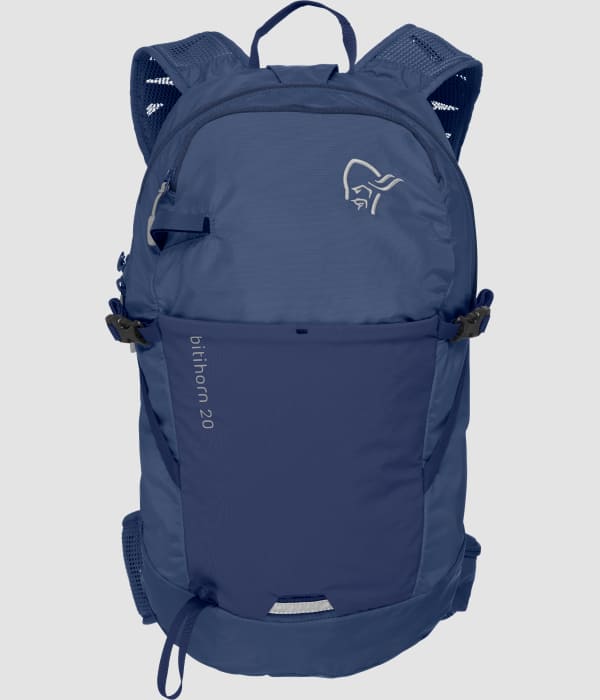 Le sac de randonnée le plus léger de notre collection, spécialement étudié pour ceux qui préfèrent un sac à dos confortable et fonctionnel, avec une bonne respirabilité au niveau des bretelles et des sangles. Compatible avec les systèmes d'hydratation, il dispose également de sangles de compression latérales et d'une grande poche en mesh à l'avant. Le tissu intérieur a été revisité et des petits ajustements ont été apportés pour une meilleure adéquation entre le sac et le dos.
Autres utilisations
Alpinisme
Activités de plein air générales
Trail la course nature
Ski de fond
Vélo tout-terrain
Spécifications
3

Rapport chaleur / poids

Rapport chaleur / poids

Scale from 1 to 6 where 1 is not waterproof and 6 is waterproof.

4

Durabilité

Durabilité

Scale from 1 to 6 where 1 is fragile products and 6 is the most durable products we have.

5

Légèreté

Légèreté

Scale from 1 to 6 where 1 is heavy and 6 is among the world's lightest of its kind.
Composition
dynamic™

dynamic™ : notre sac sans cadre ni barre de soutien en aluminium. Nous utilisons ces systèmes sur un grand nombre de nos petits sacs où la souplesse est un facteur essentiel.
Détails techniques
Rated

5

von

5
von
Allie
aus
Great bag when you need to carry more stuff!
I have both this and the fjora 10L pack. I love them both as they have different uses. The fjora is good for downhill mountain bike rides when I have a 2L hydration pack, tubes, repair kit, first aid kit, snacks and maybe a light (Norrona bitihorn dri1) jacket stuffed inside. I don't like to carry more than I need to so the smaller Fjora is good for that or a half day hike. For a longer hike, or a cross country bike ride when I need a larger hydration pack, or going out in colder conditions when I want a heavier jacket packed, or sometimes bringing my 8lbs dog who needs to be carried in heavy snow when she gets cold, this pack is perfect! They both offer convenient and well thought out compartments, and are very well made. When they have gotten super dirty, or a bit smelly after getting soaked with sweat repeatedly, I've washed both and they came out like new. It actually breathes well and doesn't get unreasonably sweaty, but you know how it is exercising hard... My only suggestion is something similar to the Osprey packs - having a magnet or some other device on the strap that your hydration pack can stick to so it doesn't flop in your face as you ride fast down the mountain would be a huge improvement!
Veröffentlichungsdatum: 2017-02-19
Rated

4

von

5
von
Federico Mazzi
aus
Great value!
I was looking for a lightweight backpack for daily hiking. The backpack is great, very comfortable and lightweight but also good looking! My opinion is that it would be the ideal backpack if you add a lateral pouch for bottles and fullzip opening to the other side for even easier access.
Veröffentlichungsdatum: 2019-07-28
Rated

5

von

5
von
Vilja
aus
Great little pack
This is a great backpack for shorter adventures and everyday use. Fits everything you need for a day on the trails. Has a small top pocket for smaller items and an internal compartment that fits an hydration pack or can be used for organising and separating your stuff. Love the stretch bands at the end of the straps which allow you to roll them up. The colour (jungle green) is a nice dark green. Fits comfortably on your back and has just the right amount of space for day trips. I use mine for hiking, skiing, running and biking. Seems durable and well made.
Veröffentlichungsdatum: 2019-07-20
Rated

4

von

5
von
Tsemipulla
aus
Good features with couple improvements
I bought the pack for my hike in Tuscany. It appeared to function very well. I do miss couple more pockets on the side and most of all a net for a water bottle. If the interior would have a separation, the pack would fulfill all my needs
Veröffentlichungsdatum: 2019-07-07
Rated

5

von

5
von
MacDude
aus
Super lightweight- pair w/ hydration kit.
Thrown everything from summiting hike & bike trails, to long arduous laps with the kids, it carries it all. Keys, kids water bottles, snacks, hats etc. Keeps cool and compliments my days whilst in my happy places.
Veröffentlichungsdatum: 2019-06-13
Rated

5

von

5
von
Paulie
aus
The ultimate lightweight pack
I use this pack for everything, biking, hiking, trekking, and running. The low weight and fit of this pack is perfect for the weight cautious person that moves fast.
Veröffentlichungsdatum: 2018-04-24
Rated

5

von

5
von
Gwen
aus
Simply the best everyday bag i ever own.
I bought this bag 2 month ago, because i had back pain with my previous ones. This bag is very light and 20l is as perfect for every day as for a daily hike with a toddler. Simply love it.
Veröffentlichungsdatum: 2017-08-27
Rated

4

von

5
von
suse55
aus
Leichter Rucksack,super Farbe
Hoher Tragekomfort, passt sich gut an, gut einzustellen
Veröffentlichungsdatum: 2017-07-12
Does the Bitihorn have water bottle pockets on the side?
This is a follow up. I decided against the Bitihorn because I wanted a pack with the side bottle pockets. I purchased the Black Diamond Nitro 22. Norrona should offer packs with side pockets.
Veröffentlichungsdatum: 2019-06-16
D'autres ont également consulté