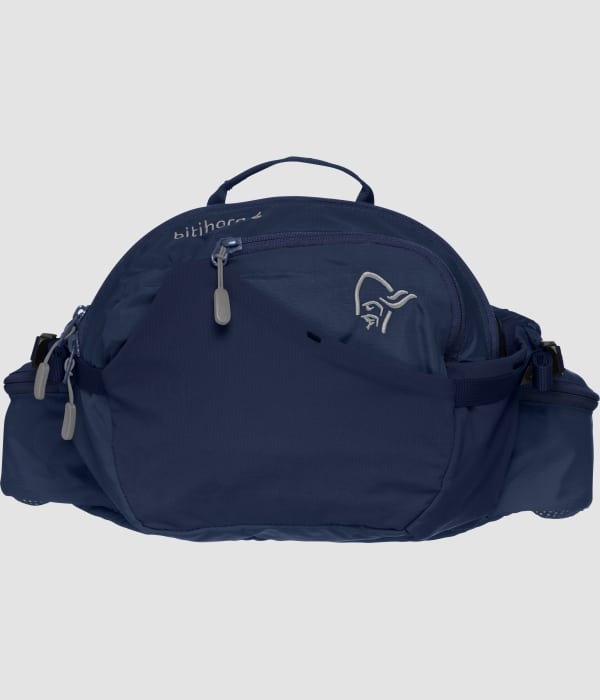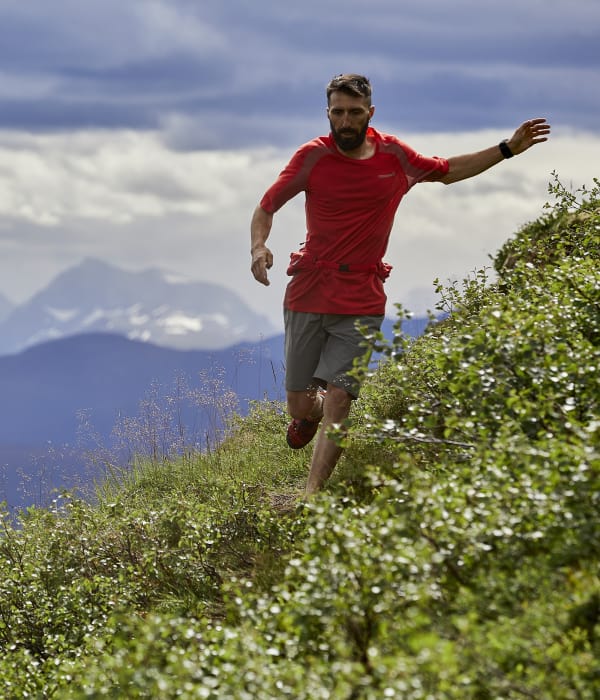 Si porter de lourdes charges n'est pas votre fort, cette ceinture de hanches est faite pour vous. Ce sac 6 L à porter sur les hanches dispose d'un compartiment pour accueillir vos accessoires indispensables et d'un mesh souple sur le devant et le côté pour votre bouteille d'eau. Il intègre également deux poches à fermeture Éclair sur le devant et le côté de la ceinture.
Autres utilisations
Détente
Ski de fond
Activités de plein air générales
Trail la course nature
Spécifications
3

Rapport chaleur / poids

Rapport chaleur / poids

Scale from 1 to 6 where 1 is not waterproof and 6 is waterproof.

4

Durabilité

Durabilité

Scale from 1 to 6 where 1 is fragile products and 6 is the most durable products we have.

5

Légèreté

Légèreté

Scale from 1 to 6 where 1 is heavy and 6 is among the world's lightest of its kind.
Composition
dynamic™

dynamic™ : notre sac sans cadre ni barre de soutien en aluminium. Nous utilisons ces systèmes sur un grand nombre de nos petits sacs où la souplesse est un facteur essentiel.
Détails techniques
Rated

5

out of

5
by
Anonymous
from
Plass til alt!
Plass til alt en trenger! God passform, å fin utforming med plass til drikkeflaske på utsiden! Perfekt til sommer, gleder meg til å prøves i vinter!
Date published: 2019-08-07
Rated

5

out of

5
by
emilyTH1
from
Perfect for running, hiking, and XC skiing
I bought this pack hoping it would be my go-to for high-endurance activities and that is exactly what it is. It is perfect for trail runs (I use it for runs to and from work - it fits the perfect amount of gear), great for hiking, but above all, it has been absolutely the best for cross country skiing. It is a comfortable fit and adjustable depending on how much gear you bring along (that was a nice touch!). Overall - perfect for all year activities!
Date published: 2019-08-01
Rated

5

out of

5
by
KristineV
from
Eksepsjonell til tur!
Eg kjøpte denne for nokre veker sidan, og den er blitt min faste turkamerat! Sit godt på hofta, god plass i den og funksjonell. Anbefalar verkeleg denne!
Date published: 2019-07-24
Rated

5

out of

5
by
eirikr
from
Extraordinary product !
this is a perfect bag to do everything. But the description on the site does not show enough in pictures how it is perfectly designed: - a small zipped pocket on each side of the belt - these two pockets are net at the bottom to not retain the water and be very light - one of them has an integrated key ring - all the belt and the back of the bag are in net so perfect not to retain moisture - the large central compartment is well equipped with a separate part and it is very large (a small jacket, a TS long sleeve ... easily hold in) - all zips are easily accessible and of good quality - the straps at the front of the belt wind and hold with elastics dedicated to that - a rubber band with a slider to hold a bottle in your pocket - the carrying handle is very convenient All in impeccable quality, it's really a perfect bag to accompany you everywhere (I use it by bike, travel, ballad not yet in trail but it can be very good) Excellent product, irreproachable, which you will not be able to do without!
Date published: 2019-07-01
Rated

4

out of

5
by
Selvestejon
from
Passe stor til korte dagsturer.
Veldig grei på korte turer. Behagelig å gå med. Fint at det er plass til drikkeflaske som kan sikres med et strikk, samt siderommene på beltet.
Date published: 2019-06-25
Rated

5

out of

5
by
Reine
from
Awesome product
Used this for shorter hikes and runs, and now its my go-to drone bag. I have a Mavic air and everything fits neatly in this, including remote, ND filters and 2 extra batteries. It has more room that it looks like.
Date published: 2019-05-27
Rated

4

out of

5
by
SurreyStu
from
This has been very handy item
The reason I bought this was to keep my passport and cards safe when I had off loaded my pack onto airline luggage systems. Does the job, excellent quality. Maybe a bit to large for my purposes but good to have the space.
Date published: 2019-05-20
Rated

5

out of

5
by
Traveler
from
Don't leave home without it
I bought my wife one a few years back on a trip to Norway and was sorry afterwards that I did not get one for myself. When I found myself borrowing the waist bag repeatedly, I was happy to find the exact bag on- line. I quickly ordered one in blue and was pleased it came so quickly and directly from Norway. I use it all the time. Plenty of pockets and even holds a baseball cap. Definitely worth buying
Date published: 2019-05-11
D'autres ont également consulté