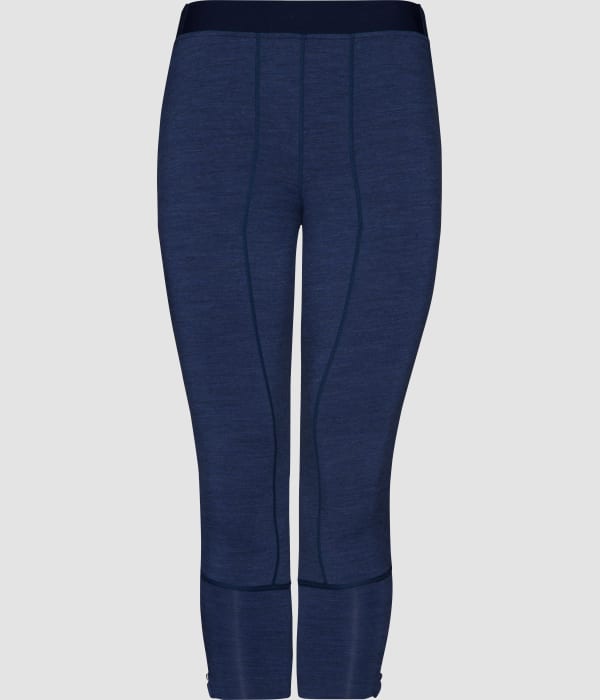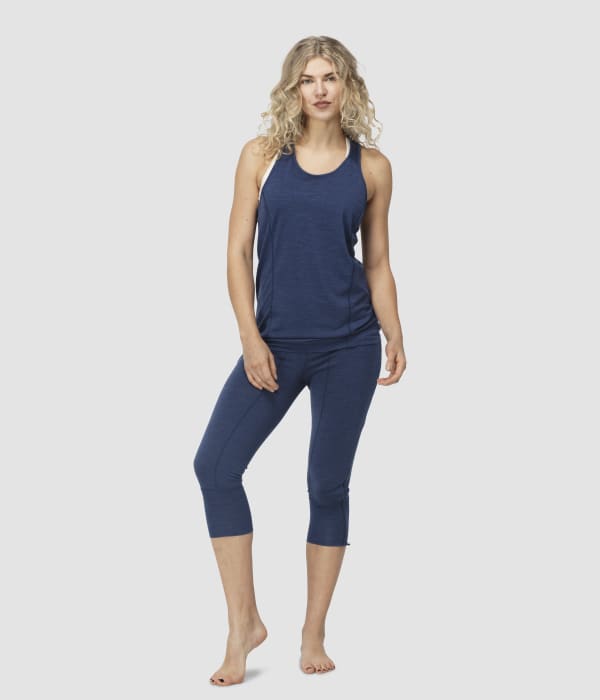 The Norrøna merino Wool ¾ Zip Longs are full zipped wool longs developed to suit your outdoor activity perfectly, regardless of the weather conditions, season or intensity level.
These fitted longs are made with ¾ length - perfect when using skiboots and high socks. The full-length zippers make them super easy to take on and off, and are color coordinated to prevent loss of valuable time trying to match them up.
The longs will keep your butt warm on cold days but are definitely stylish enough to be used among close friends and family after a long day outside. The fabric consists of 89% fine merino wool to provide a soft and comfortable feel, while 11% polyamide makes the fabric more durable and quick drying.
The thickness of the fabric is in the sweet spot for regulating temperatures all seasons with different activity levels, keeping you warm even when wet. Stretch cuffs on the bottom leg to provide extra comfort and prevent bulkiness. The men's style has a gusset with a button opening.
Produit pour
Activités de plein air générales
Autres utilisations
Alpinisme
Trail la course nature
Trekking
Spécifications
3

Coupe-vent

Coupe-vent

Scale from 1 to 6 where 1 is not windproof and 6 is totally windproof.

3

Isolation

Isolation

Scale from 1 to 6 where 1 has no insulating properties and 6 is our warmest insulation products.

4

Respirabilité

Respirabilité

Scale from 1 to 6 where 1 have very little or no breathability and 6 is our most breathable and moisture wicking products.

6

Durabilité

Durabilité

Scale from 1 to 6 where 1 is fragile products and 6 is the most durable products we have.

4

Légèreté

Légèreté

Scale from 1 to 6 where 1 is heavy and 6 is among the world's lightest of its kind.

3

Elasticité

Elasticité

Scale from 1 to 6 where 1 is not made with stretch materials and 6 is our most flexible products made in super elastic material.

4

Transporte l'humidité

Transporte l'humidité

Scale from 1 to 6 where 1 has bad moisture transportation and 6 has great moisture transportation.

4

Chaleur par rapport au poids

Chaleur par rapport au poids

Scale from 1 to 6 where 1 is a poor warmth-to-weight ratio and 6 provides excellent warmth in relation to its weight.
Composition
89 % laine mérinos et 11 % polyamide

Notre tissu en laine hautement respirant et régulateur de température est composé de 89 % de laine mérinos fine sur une épaisseur de 17,5 microns, pour un vêtement doux et confortable. Composé à 11 % de polyamide (nylon), le tissu est plus résistant et sèche plus rapidement. Tissu de 170 g/m2, soit l'épaisseur idéale pour réguler la température en toute saison, quel que soit votre niveau d'activité. Même mouillé, vous restez au chaud. Résiste naturellement au développement microbien afin de réduire les odeurs. Notre laine mérinos est 100 % naturelle et provient d'une race de mouton australien se nourrissant d'herbe et d'eau, au soleil comme sous la pluie. Bien sûr, elle est garantie sans mulesing et traçable.
D'autres ont également consulté