Pictures of ambassador Giuliano Bordoni taken by Giacomo Meneghello.
Jo Hoff Nordskar works in our customer service department when he is not running. It´s not in his nature to brag, but this guy has been part of the National Team in kayak, cycling, triathlon and winter triathlon.
With two kids at home, the training is limited. Quality and smartness are necessary. Here he gives you the ultimate tips for embracing trail running.
It´s all about setting goals and use them as a tool for motivation
Jo Hoff Nordskar
It's dark when you wake up and it's dark when you go home from work. This is the time of year when your motivation dips. Most would say that winter trail running is challenging. My guess is, you agree, don´t you?
It´s all about setting goals and use them as a tool for motivation, no matter whether they are big or small, short term or long term goals you work towards. For me, it´s always been important to be versatile as a key to keep up the motivation.
You have won medals in both Norwegian and European Championships and been part of the National Team in several sports. Congratulations!
Thank you! Yeah, versatility is important to me. It allows me to play in different arenas, and it gives me greater opportunities to experience a sense of achievement, that again triggers motivation and training.
What would be your ultimate tip for running during the cold months?
Quality is more important than quantity. Take a short distance run before you go to work. That will give you predictability and the opportunity to see improvement related to time, distance and terrain.
I assume you have a strategic training program!
Yeah, I used to have that. But as you get older you learn to listen to your body rather than a plan. On the other hand, it´s important to add strength training to your weekly training program. Strength training improves your balance, strengthens your bones, makes you stronger and protects your bone health, just to mention some effects. Add some intervals- and you´ll soon see improvements.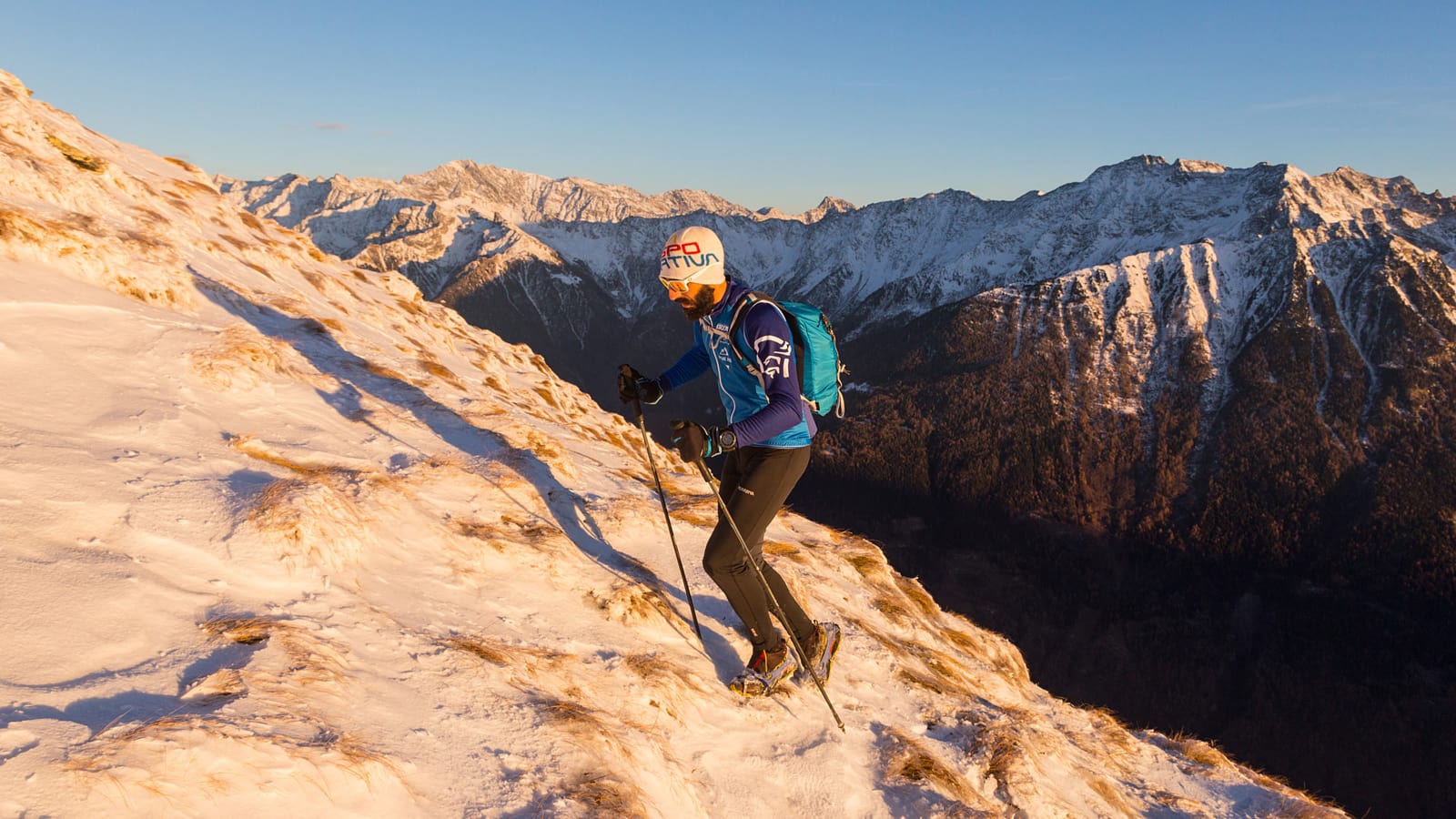 What are your favorite garments when you run?
Pants: I use bitihorn tights for men (also available for women). They're lightweight and durable running tights perfect for both mountain trails and the urban scene. Reflective details on the legs will keep you visible in the dark.
Another good running pant is bitihorn flex1 pants for women and men.
Baselayer: bitihorn wool t-shirt. A lightweight and technical T-shirt with an athletic fit. Check out wool t-shirt for women and wool t-shirt men.
Vest: lyngen alpha90 Vest. For days with a lot of wind, this one gives maximum protection. Check out lyngen alpha90 Vest for women and lyngen alpha90 Vest for men.
Beanie: Avoid getting a cold by using beanie. The lyngen Powerstretch Pro Beanie is a highly technical beanie with great breathability and some wind protection.
Gloves: fjørå windstopper gloves. The Windstopper® softshell material with a fleece backer is stretchy, warm and wind-protective yet provides good breathability.
Socks: falketind Light Weight Merino Socks. Made with soft wool, these will keep you warm and comfortable on cold days, yet cool you down when it is too warm.
Midlayer: bitihorn Windstopper zip hood. With a wind-resistant material, it works perfectly in the mountains, in the woods, and for cross-country skiing. Check out the Windstopper hood for women and for men.
Other necessities?
Headlamp shoes with a rugged sole, a small drink bottle, and a little snack in your pocket.
For the rest of us, who are not competing. How often should we run?
We are born to run! Progression is important, both to adjust the muscles and have something to aim to. Start running 20-30 minutes two days a week before or after work. If you want to increase the frequency, strength training is important. That will prevent injuries.
Describe the feeling running gives you.
It gives me an intense feeling of freedom! I get up at 5:00 pm every morning and take a run for 30 minutes before I shower and have breakfast. Running is like a catalyst for happiness.