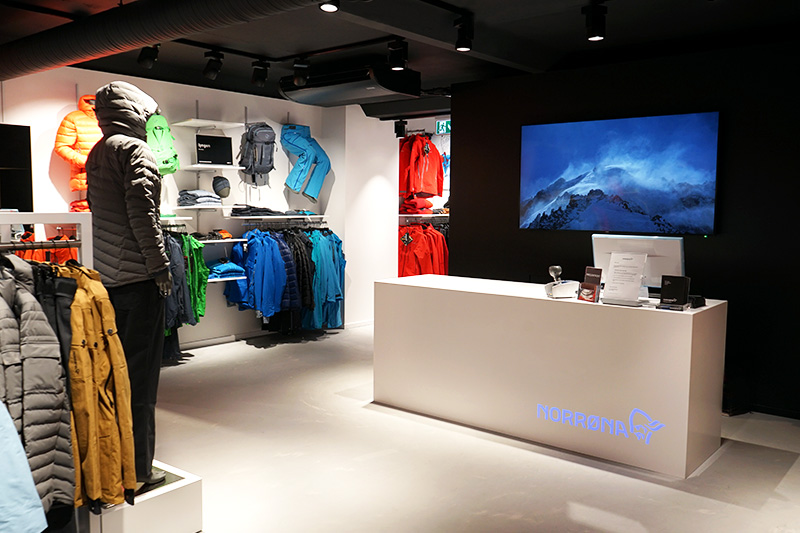 Our store is situated in one of Swedens finest shopping areas and is a part of the well-developed, inner city commerce district.
The store spands over 190 square meters and contains
the entire in-season range of Norrøna concepts. You'll find all the gear you need to enjoy the great outdoors, both winter & summer whether you enjoy hiking,
biking, skiing, snowboarding, climbing, hunting, mountaineering, or just spending time in nature.
Opening hours:
Monday - Friday: 10:00 - 18:30
Saturday: 10:00 - 17:00
Sunday: 12:00 - 16:00

Contact us:
Address:
Magasinsgatan 26, 411 18 Göteborg
(se kart)
.
Phone number: +46 72 155 57 94