Now co-creating, directing and skiing in the film series Seeking Nirvana , his quest to score deep snow and adventure never ends.
- My typical day usually involves meeting up with the Seeking Nirvana crew at any given trailhead and head into the mountains. Together we ski, shoot snow surf and capture the best moments of the day on film.
So what drives you?
-Truly loving skiing, hiking and being surrounded by mountains and the ocean keeps me moving forward. I get inspired from a lot of different places. From surfers, skiers and artists. Anyone that is living life to the fullest and doing it in a way that is relatable to others.
In what way does your sport push the limits?
- Skiing is constantly being pushed to the next level. To be able to stay current as well as push yourself is a full time job. As well as creating unique content to show your journey to fellow skiers and adventurers alike.
With nature being the fuel of his life Mike sees himself still involved in the action sport industry for many years to come whether that be skiing, surfing or creating content.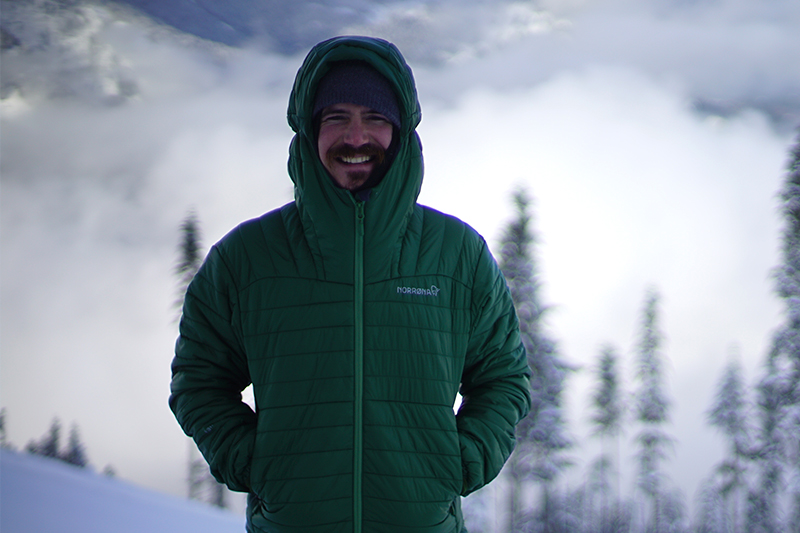 Name: Mike James Henitiuk
Born: 1990
Sport: Backcountry freeride skiing
Hometown: Jasper, Alberta. Currently located in Whistler, B.C
Favorite place: Vancouver Island
Favorite products: The yamok series
Follow Mike: