Big wall climber Robert Caspersen; who has many first ascents in Norway and the Alps, as well as more exotic places like the Himalayas and Antarctica. All-round climber Hilde Bjørgaas; who also has several big walls in her pocket, living her life by the calm philosophy of climbing, and as a true nature lover. And then there is the professional sports climber; Magnus Midtbø, competing at the top level in the World Cup.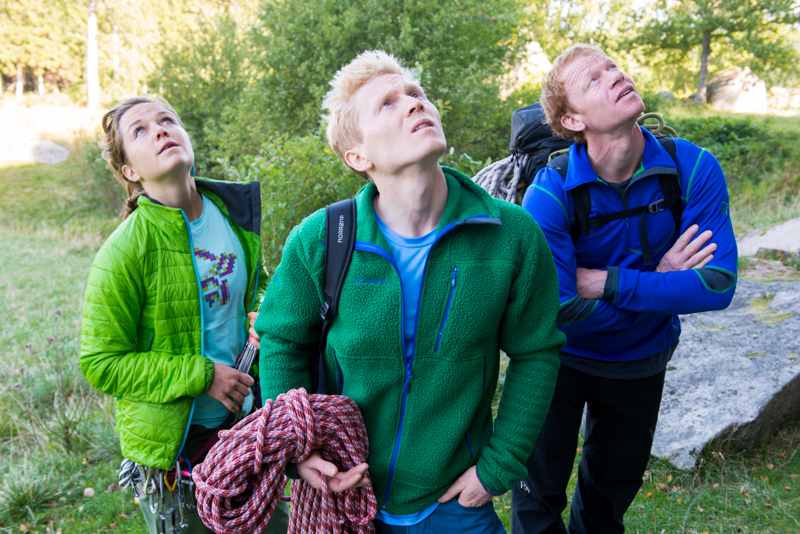 - In sports climbing there is no risk, you're secured by drilled bolts, and if you do everything right, there are no big risks attached to it. It's a physical thing, where strength and dedication are the two main factors to succeed, Magnus explains.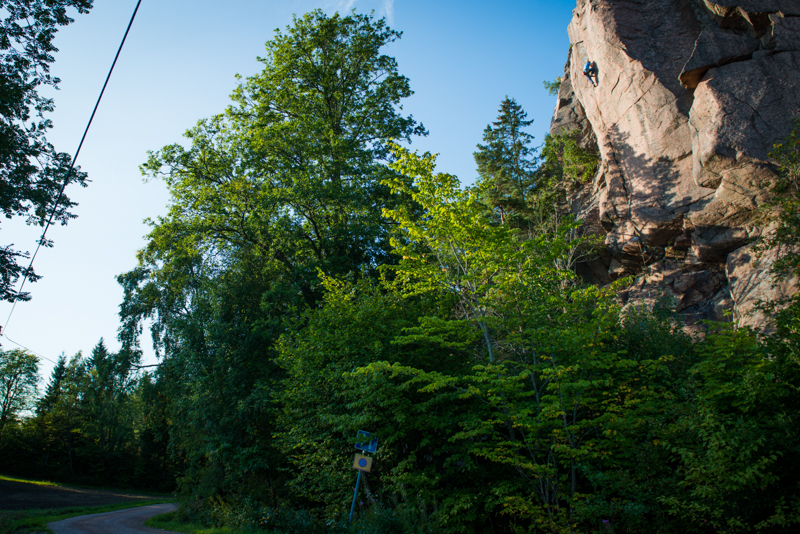 As Hilde immigrated to Sweden several years ago, Bohuslän is basically her second home. This is where she goes not only to climb, but to relax, get some perspective and have a good time. Bohuslän is the lost climbing pearl of Norway, and as Magnus said, he's just waiting for the right opportunity to conquer it back from Sweden.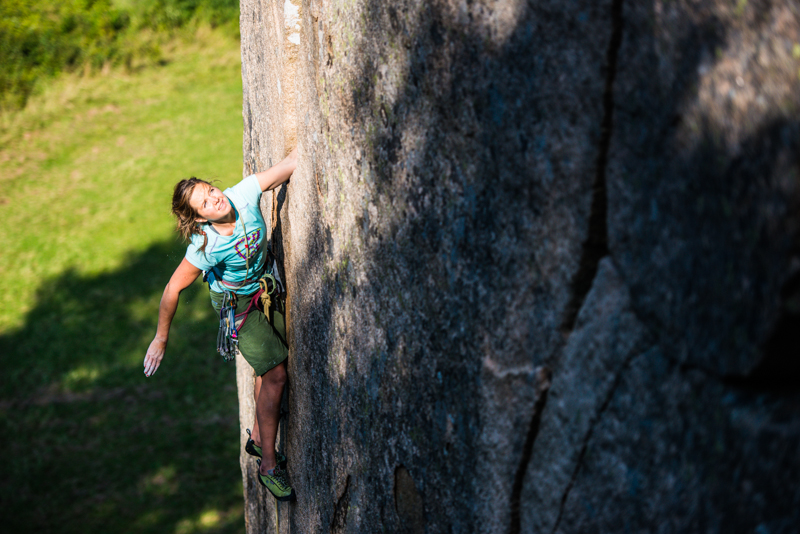 This is the first time Magnus climbs with both Robert and Hilde, and it's a nice time-out in between all the competitions going on at this time. It's also his first day of trad climbing in three years, increasing the possibility for some additional adrenaline rushs.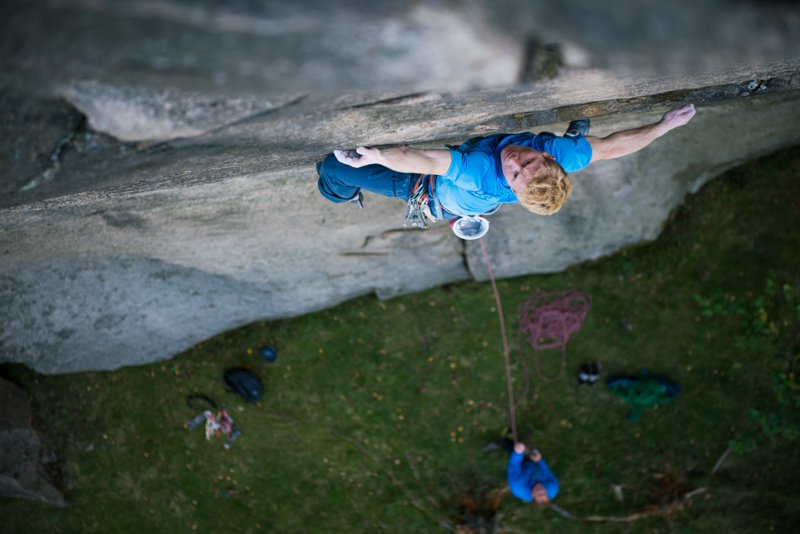 - When you do trad climbing, it's all natural, and you have to rely on the security of your own placed pieces. It takes a lot of energy just knowing the risk, and you climb with more tension in your body. That's why big walls with rather easy grading can be extremely exhausting compared to higher levels of sports climbing. It's all about the calculated risk, says Robert.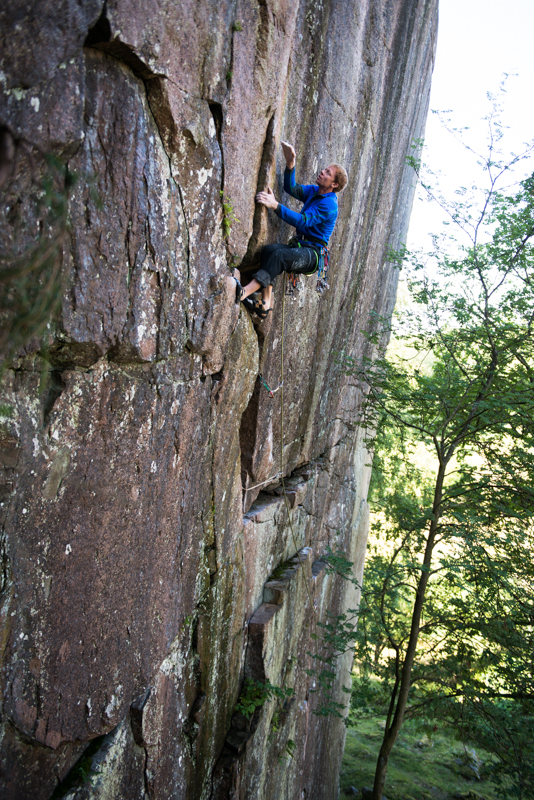 Magnus ends up on-sighting a route which turns out to be a 12 meter long solo climb, before he finally finds a place to enter his first piece of security item (sikring). Driven by the adrenaline he makes it to the top, but is pretty pumped after wards.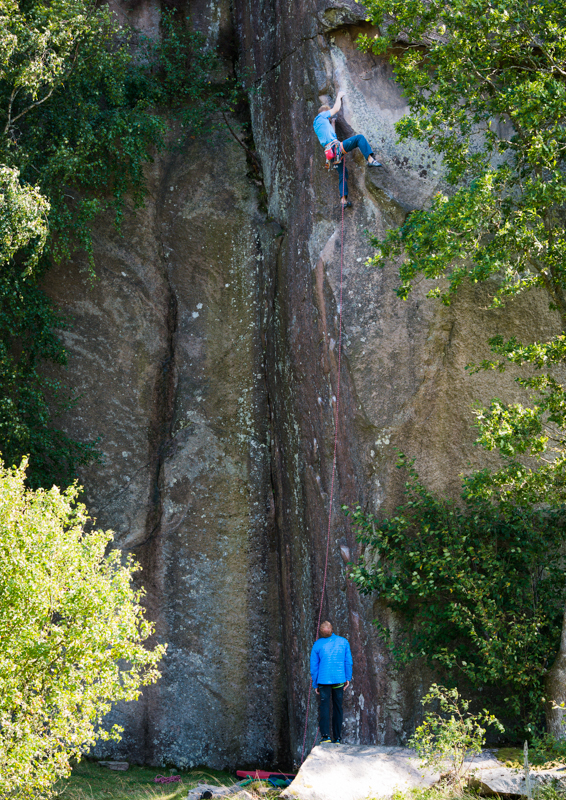 - You see this intimidating line and you just want to get on it, says Magnus excited, but I don't think I would have done it again, if I knew how hard it would be. It was rather easy in the beginning but then it hit a difficult section. And there is no turning back, you just need to push until you get there.
Robert also agrees; - as a spectator there's not much to do. You can try to be a support if he falls, but there's only so much you can do.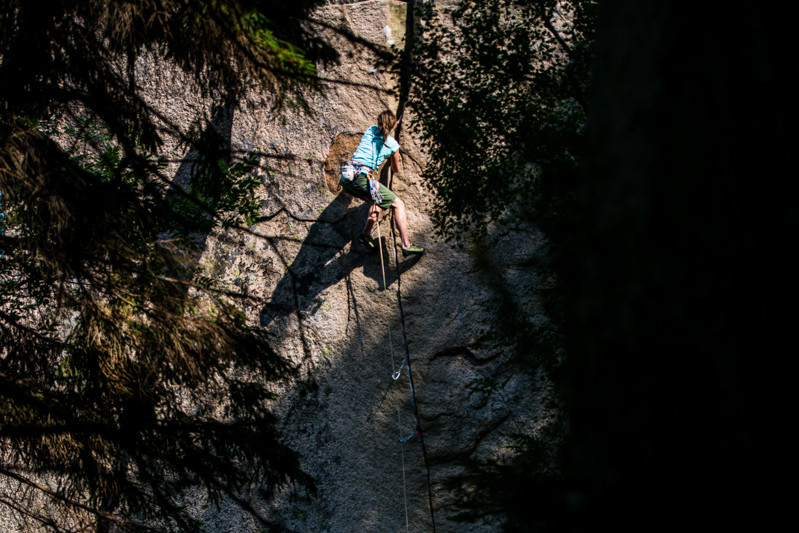 - Doing trad climbing, you get that adrenaline that you first got when you started climbing, that got lost somewhere along the way. I hope I will be able to do more trad climbing when I get older, says Magnus, The goal is to end up as a selfish, old man spending all my time in the mountains, kinda like Robert, just without the wife and kids, he says laughing out loud.