0
lofoten warm1 Jacket (M)
lofoten warm1 jacket (M)
wurde bewertet mit von
5
von
20
.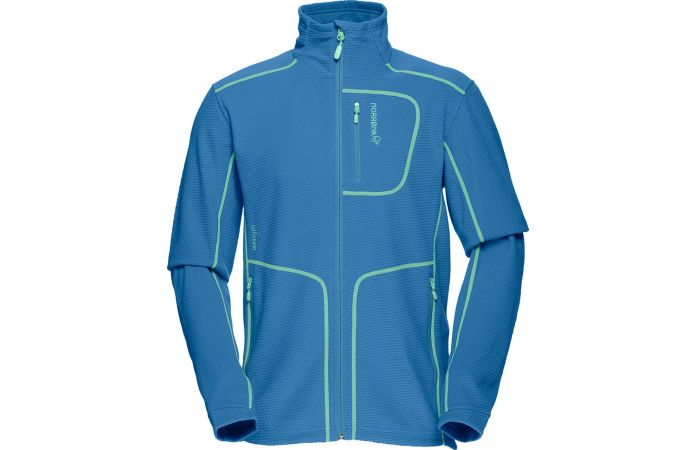 A light weight structured men's fleece jacket made for freeriding. The jacket provides a perfect combination of insulation and moisture transportation when skiing or snowboarding. The recycled micro warm1 fleece is durable and comfortable with an excellent warmth-to-weight ratio.
Windproofness

2

Insulation

3

Breathability

4

Durability

4

Light weight

4

Stretch

2

Moisture managment

4
Made for
Big mountain skiing & snowboarding
Other areas of use
Freeride skiing & snowboard, Skiing and snowboard, General outdoor use, Ski touring, Trekking, Casual use
Rated

5

von

5
von
Heyammer
aus
Lofoten Warm 1 - the best
Comfortable, warm, easy to move in, and good looking. What more is there??? Norrona makes great stuff and this item is no exception.
Veröffentlichungsdatum: 2017-01-13
Rated

5

von

5
von
Dallimore
aus
Amazing product
I bought my first lofoten warm 1 a year ago and liked it so much, I just bought another one. I also have a ski jacket. All products are well made and I am continually asked about the brand.
Veröffentlichungsdatum: 2017-01-04
Rated

5

von

5
von
Charlies Angel
aus
Great jacket!!!
Just love it! It is warm, exactly what I EAs looking for!! The best midlayer jacket I hav
Veröffentlichungsdatum: 2016-12-28
Rated

5

von

5
von
RasM4909
aus
functional as usual
I bought this with the beginning of the German Autumn when it starts to get rainy, grey and cold. Right in time!! It's very thin and you can put it in any bag to have it with you at the evenings or when the temperature is not as warm as expected. Also perfect underneath thin rain-jackets. Great feature in Spring and Autumn!
Veröffentlichungsdatum: 2016-11-22
Rated

5

von

5
von
sjovik
aus
Perfect
My husband wanted a new warm jacket he could have under his Gore tex jacket and this one was perfect! Warm and God locking! He loves it!
Veröffentlichungsdatum: 2016-11-16
Rated

5

von

5
von
Jami
aus
Great jacket, very resilient
I put this jacket through its paces - I use it hiking, biking, skiing, chopping wood. It gets filthy and then washes up like new. It is very thin and not bulky yet plenty warm. It is not at all constructive even though the fit is slim.
Veröffentlichungsdatum: 2016-11-12
Rated

5

von

5
von
JacKès
aus
Great features
I bought this jacket ago 2 years, she is beautiful, like new again, very resistant and very warm, perfect for mountain
Veröffentlichungsdatum: 2016-10-07
Rated

5

von

5
von
NatLo
aus
high quality
Very comfortable. I wear it very often,at least once a week. I bought a second of another color
Veröffentlichungsdatum: 2016-10-06