0
Water Repellent Tech 400 mL
Water Repellent Tech 400 mL
wurde bewertet mit von
5
von
1
.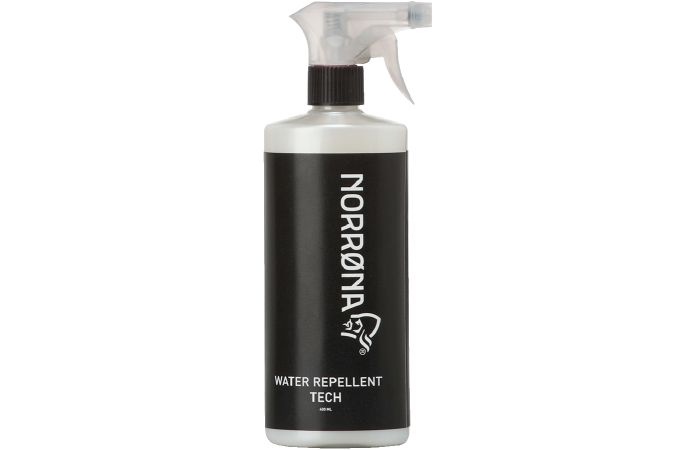 This product preserves the breathing of technical materials and enhances the repellancy of water on the fabric. This is a great Eco-friendly alternative to other water repellents out in the market. Can be used on Gore-Tex, dri and other technical fabrics. Instructions: Clothing article should be clean and dry. Shake bottle well before use. Spray the article as evenly as possible. Let the waterproofing soak in for 15-20 minutes. Dry off extra wa terproofing with a damp cloth. Dry the article with help of a warm iron, warm air, sunlight or similar. Washing direc tionsfor the fabric MUST be followed. Empty, clean, and close the spray nozzle if you will use the bottle again. If the wa terproofing is not sprayed on evenly, the article can become discolored. This is easily removed by washing. The products are free from fluorocarbons and do not contain propellants that contribute to global warming or CFC gasses that destroy the ozone layer.
Rated

5

von

5
von
justigoo
aus
So far so good...
I purchased this alongside a Norrona Lofoten jacket and Lofoten trousers to keep the GoreTex fabric of both beading well into the future. I liked the sound of friendlier chemicals than my usual industry-standard reproofing products which feature warning labels and leave a residual smell I find unpleasant. Instead I have recently ended up using this spray to reproof some vintage 80's skiing mitts, a Rab Latok Alpine eVent jacket and some Montane eVent trousers. So far so good. No unpleasant smells, easy to use, simple clean up, a solid, no-nonsense, quality spray bottle, as you'd expect from Norrona. After a recent week's skiing in Chamonix I can vouch that the mitts are beading beautifully. I haven't yet had an opportunity to field test the other two items, but preliminary spot tests look great, the water beads almost as well as it did when the items were new. I have every faith that this product will continue with the high standards I have come to expect from Norrona.
Veröffentlichungsdatum: 2017-04-09
Can we use this product on Falketind PrimaLoft100 Hood Jacket?
Why would you wish to?  Primaloft garments work really well when they're wet!  As far as I can tell the Falketind jacket has a nylon windproof outer shell.  It offers no rain protection, it's for use as an insulating layer and the nylon is windproof only.  My guess is that the fabric is very thin, just there to hold the insulation in place and not capable of taking up much of the waterproofing solution, so any advantage I think would be slight and short-lived.  Also I could not say for any certainty what the proofer might do the Primaloft inside which would surely get impregnated in the process.  It might make the Primaloft sticky and reduce its lofting capacity.  You should ask Norrona direct as they make both the proofer and the jacket: https://www.norrona.com/en-GB/Help-me/Contact-us1/  They've always been very helpful with me and my enquiries.  My guess is that Norrona will advise you to not do this.  But if you're feeling adventurous you could try it anyway.  Evolution needs people matching up quirky threads!  If you DO go ahead, I'd decant the contents into a different spray bottle, one which emits a very fine mist and spray the jacket evenly in fine batches, not saturating the jacket too much, to reduce the contact the Primaloft has with the wet proofer.  In all honesty tho', I've had a Rab Generator Primaloft jacket for years, it was quite an early version, back when the technology of Primaloft was fairly new, and it really doesn't matter if it gets wet.  You can even use it as a canoeing top.  It'll still keep you warm.  And if you don't fancy getting wet, do the normal thing and wear a shell jacket over the top - eVent, GoreTex, whatever.  A shell will need reproofing from time to time, which is where your Norrona garment spray comes in, that's what it's for.  Hope any of this helps.   
Veröffentlichungsdatum: 2017-04-19