She prefers to spend her Friday nights drinking beer on the couch whenever she's home in her apartment in Stockholm, not that that's a frequent affair. During the ski season she spends more time travelling around the world than in her hometown. Last year she camped in a van in Canada for a month, lived in a tent in the Alaskan backcountry, stayed with her brother in the Alps and travelled the world with the Freeride World Tour.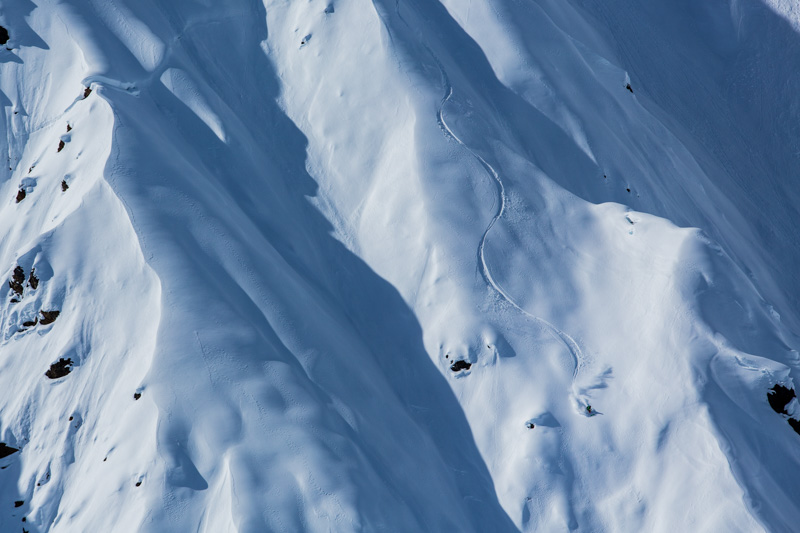 Ready for a new season? What's the plan?
I've decided to do the Freeride World Tour again, and I'm very happy with that decision. I will continue with the Alaskan project together with Eva Walkner and Nadine Wallner, as well as shooting with Norrøna, and some travelling with X travel. But we haven't decided on the details yet.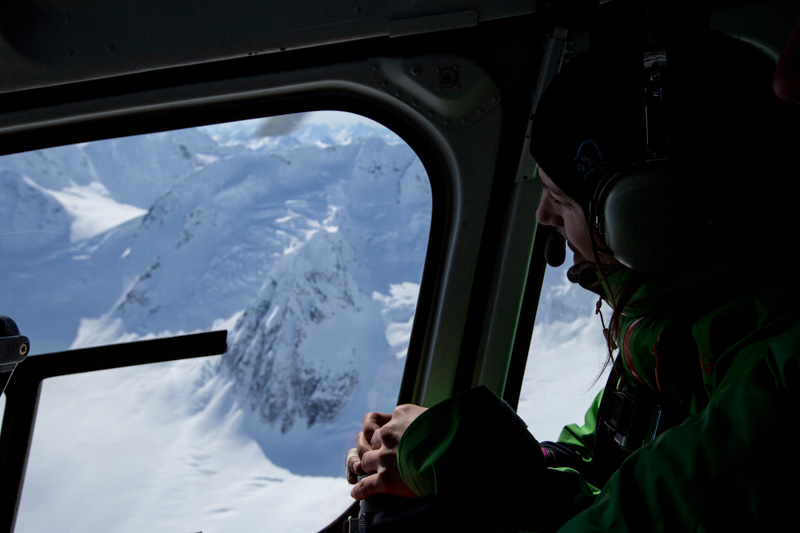 What happened in Alaska this spring?
Nadine Wallner broke her leg after taking a very unfortunate fall, and together with the production company we decided to postpone the project for next year, to still keep Nadine on the team.
How did last season work out for you over-all?
It wasn't my best season when it comes to competitions. I think this had a lot to do with the accident that ended my season for 2013. The injury of my ankle put me out of the game for the rest of that season, and as I spent so much time training to get back into the game, I ended up being extra careful during the following season. I wouldn't risk getting injured again missing out on the film projects planned for the end of the season. Which was sad, I spent too much time getting back in the game mentally.
But you got to ski a lot?
I did a lot of skiing, logged several days in the backcountry, and that was basically my main goal for the season! My competitive spirit is not so strong that I have to win at any cost, so that wasn't the main reason why I was disappointed. But I have very high expectations for myself and get disappointed if I feel I could've delivered better.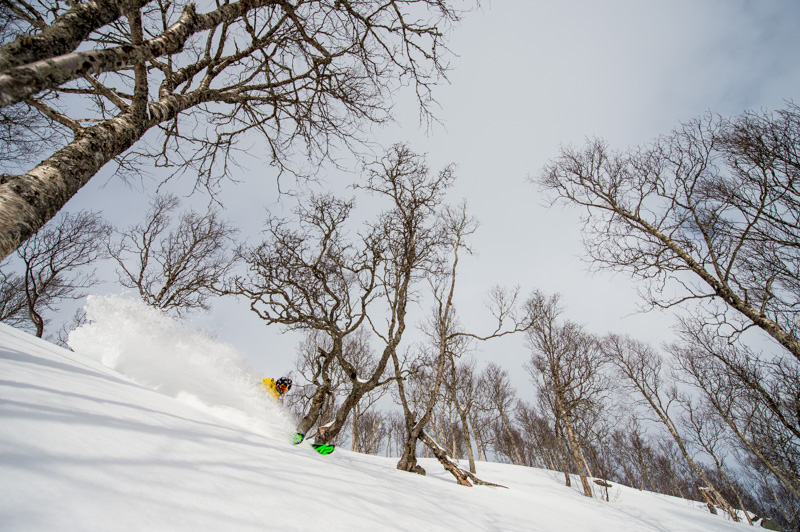 The last years you've focused a lot on freeride competitions, but recently you also jumped into the filming business. What's the biggest difference?
It's very exciting to be a part of film projects, and at the same time it's a tough way to work. You need to be precise and patient. On one side the main focus is to push your limits and perform your very best. At the same time I'm responsible for my own safety and must consider the existing conditions. In a competition there are many people involved in the security issues before you ski. While filming, everybody is responsible for checking the conditions, and even though there might be one guide present to check out the conditions, it's more up to me to decide whether or not to ski.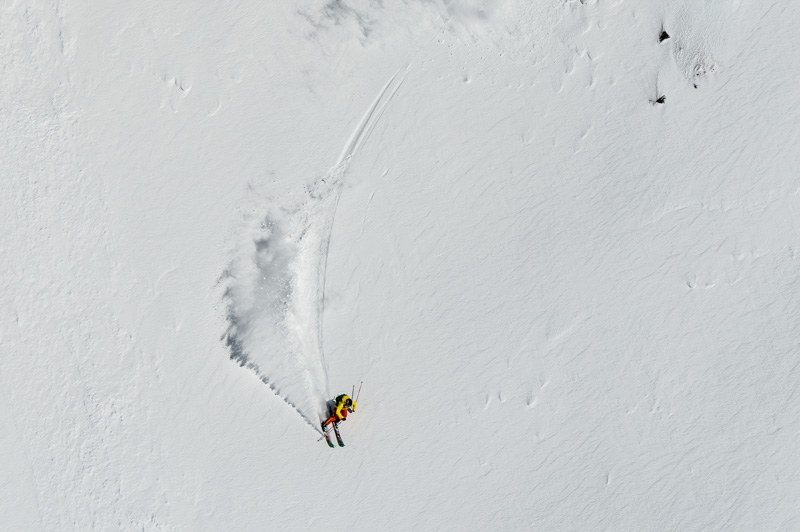 You had a frightening avalanche experience in Lofoten, tell us about that.
It was only a warm-up run and I wasn't prepared at all. All of a sudden the snow started to crack up and I got pulled down by the power of it. I was lucky, I was never completely covered, and kept my head above the snow. It's scary, no doubt, but at the same time it's an important sign from the nature. You become more observant and more aware of the surroundings when you have experienced the sheer force of nature first hand. That was a smaller snow flake, but had the face been longer, steeper and more convex with stones and other formations, it could've been dangerous.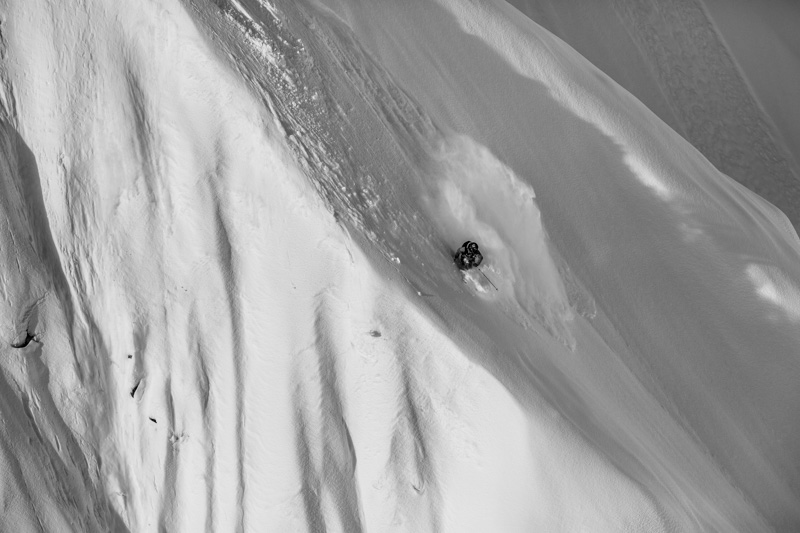 How was Lofoten beside this?
It was a magical week. The incredible nature with its high peaks and beautiful view of the horizon of the ocean. It made a big impression. It was different for me to hike as much, to put on the skins and really earn your turns. You get to ski less, but the lines you do get to ski are long and nice. It was a great way to warm up to the Alaskan trip. I hope I get the chance to go back to Lofoten sometime soon!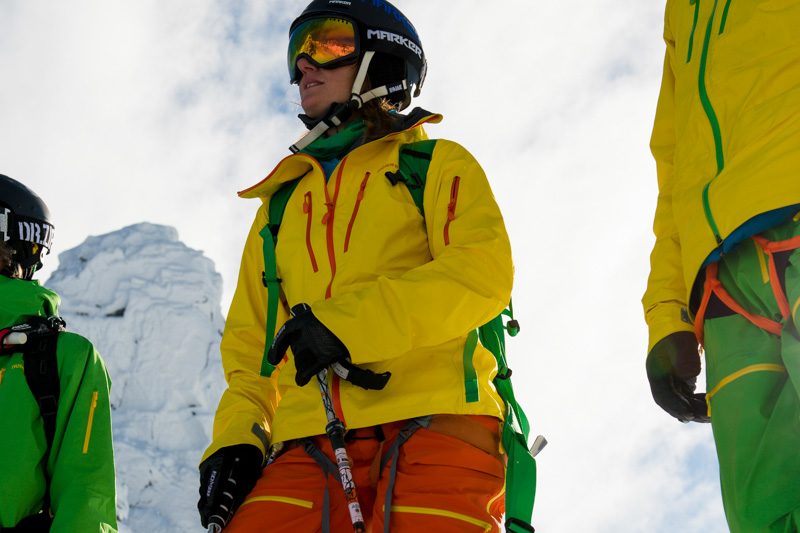 What do you think makes you one of the world's best skiers?
A lot of training, a lot of skiing. I go all in, it takes a lot of time and dedication. You can't do it half way.
Last question; Sweden or Norway?
Norrøna, haha.