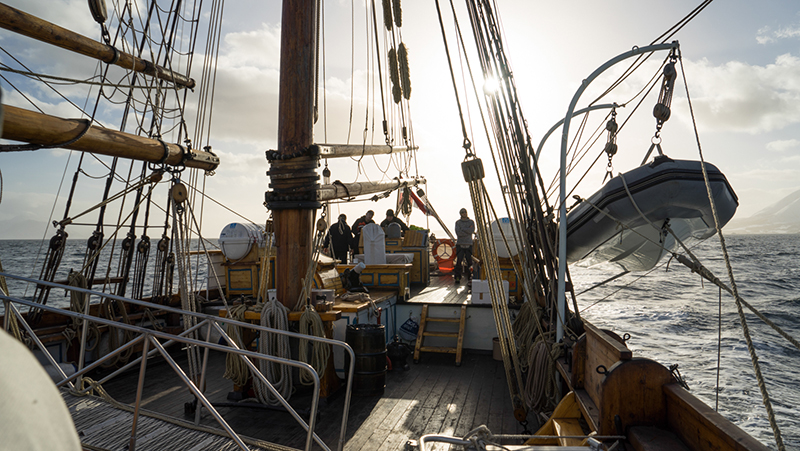 We feel privileged as we come on board the Anna Rogde (an old sailing schooner) early Saturday morning at the port of Harstad. From here we will experience five days of skiing and sailing in the fair north-Norwegian nature. Casting off and we direct course towards Senja, Norway's second largest island. We are heading towards an adventure of ski touring.

Day 1 - Skrolsvik:
We docked in Skrolsvik early afternoon, and strapped our skins to our skis. The direction… Sjursviktinden. The wind begins to rise but we still get in some nice turns down towards the beach. On the beach we are met with some challenges in getting onboard the rubber boat that will take us back to the ship and get 3 extra hours at the beach in the dark. "Vi står han av," they say here. Meaning we'll cope with it.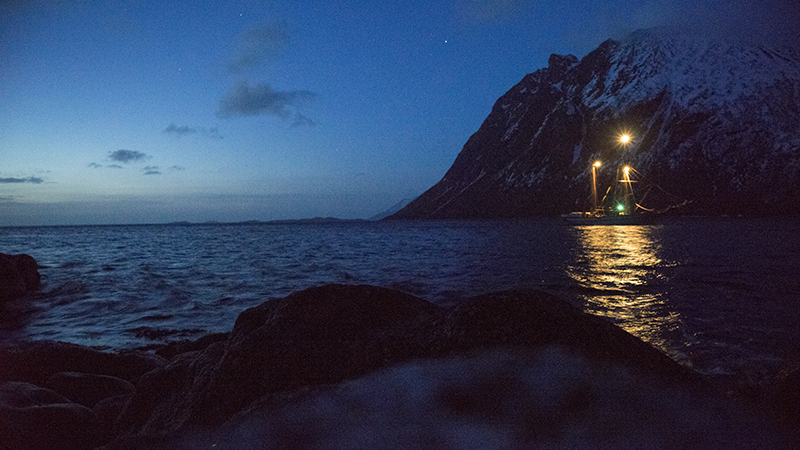 Day 2 - Kvænan.
Defined as one of the classics and the third highest mountain on Senja. Strong winds and icy conditions made the climb dificult. But his gave us a chance to use the ice axes and crampons that often get left in our packs. The 10 pinnacles covering the top at Kvænan gives it a majestic appearance.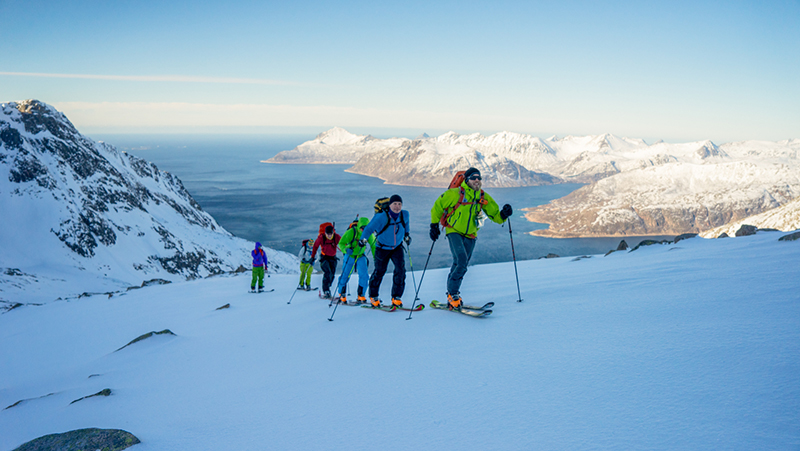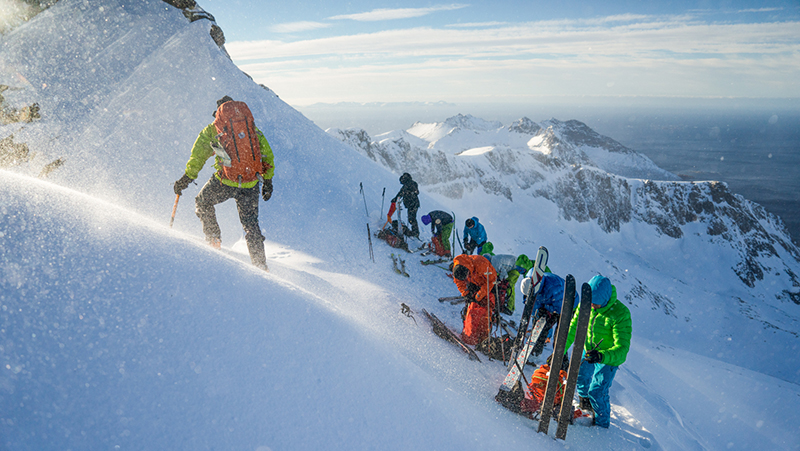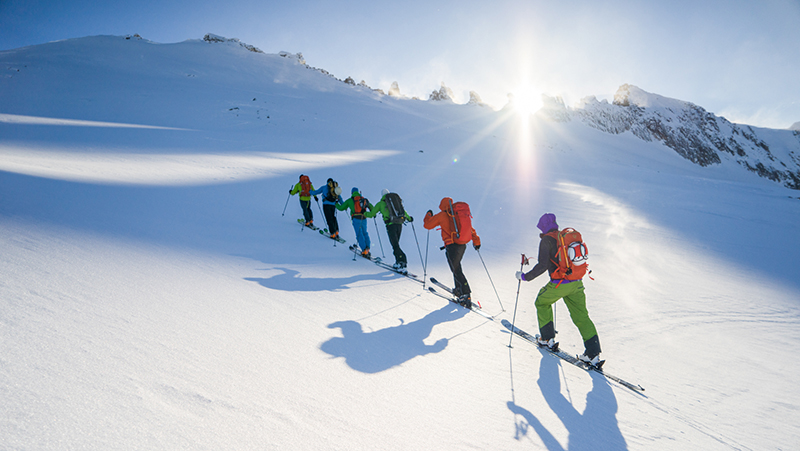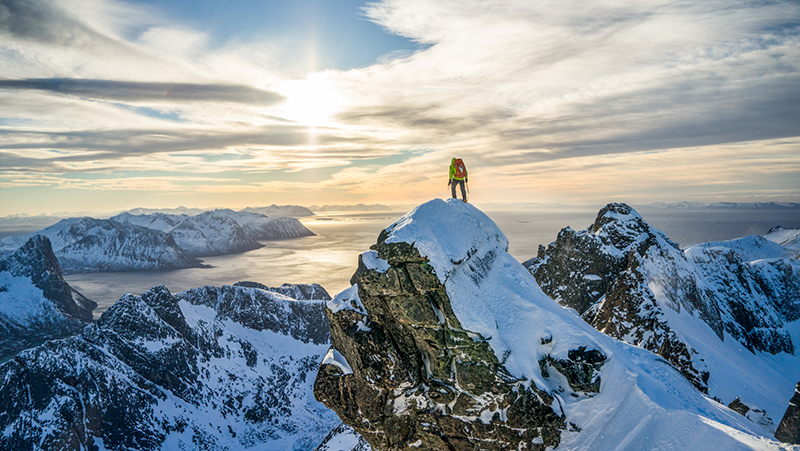 But…this makes it worth it!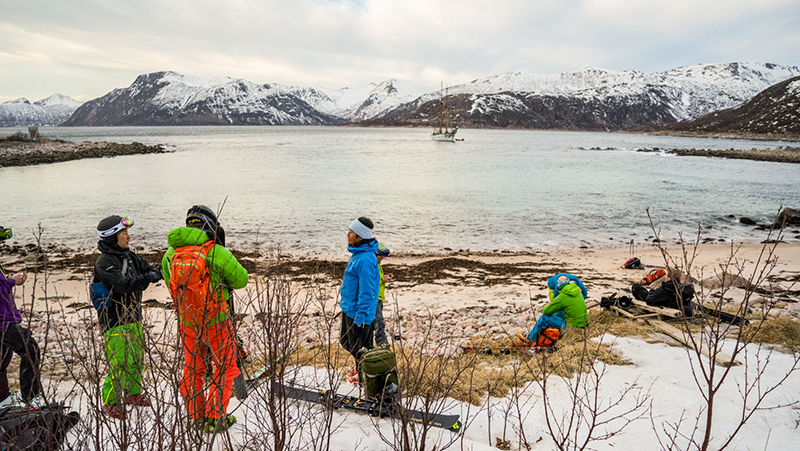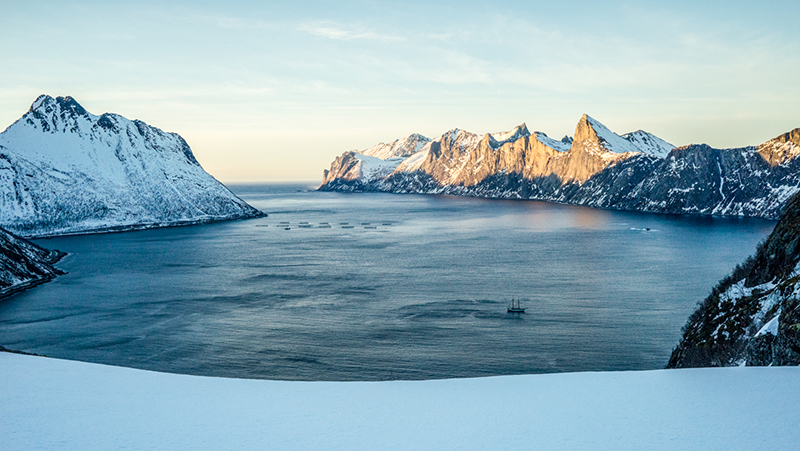 Day 3 - Lille and Store Hesten:
Not far from Senjahopen we ascended Lille and Store Hesten and had a runs in glorious weather.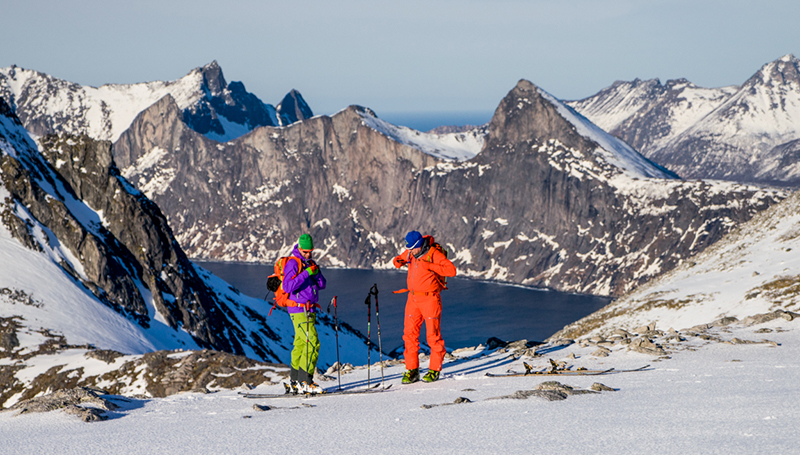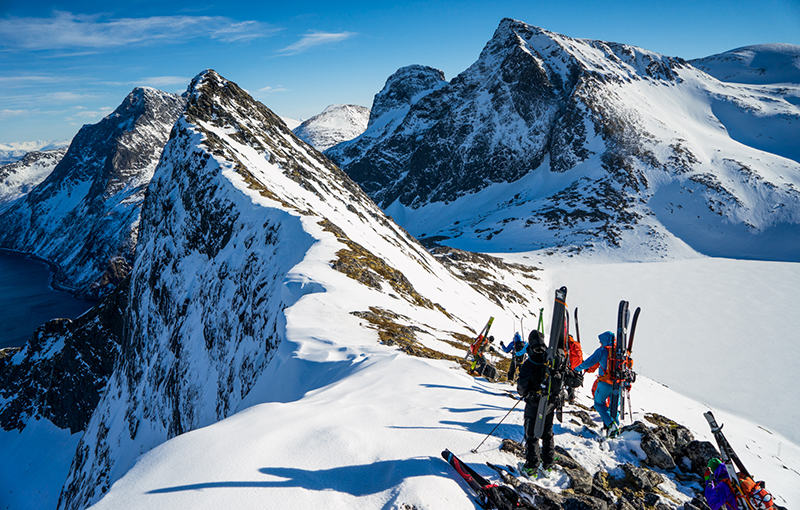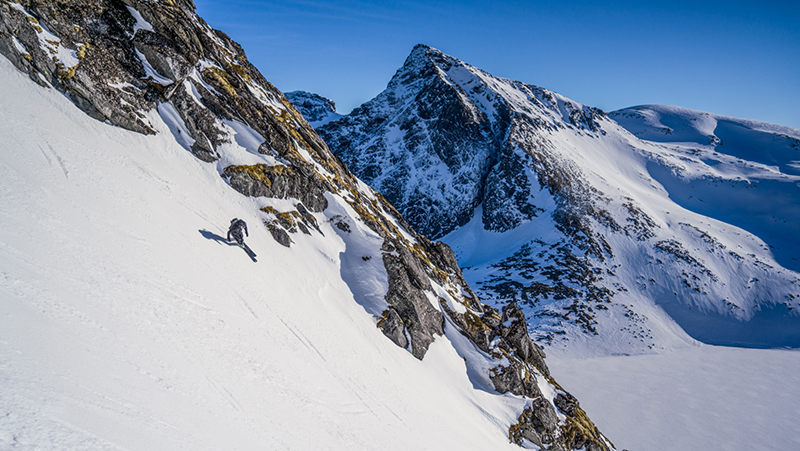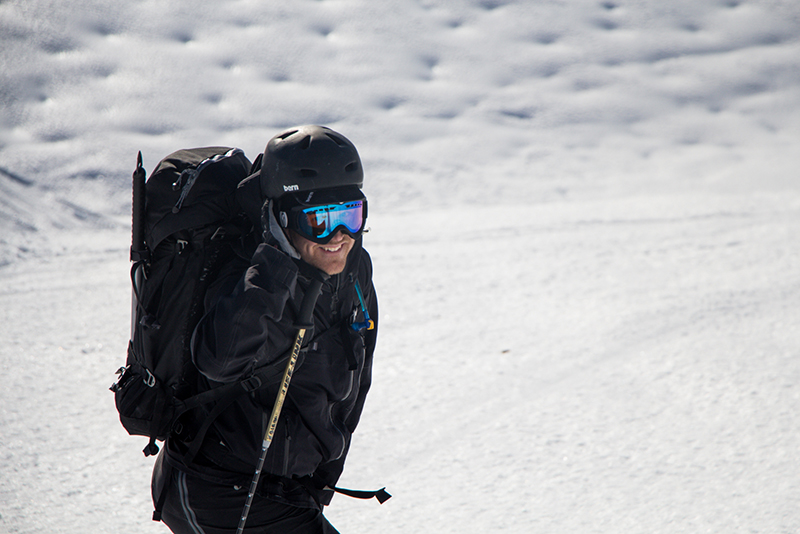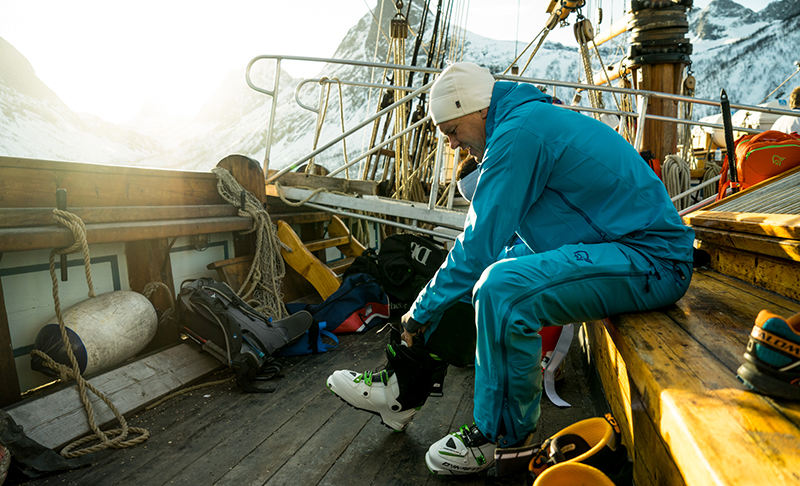 Day 4 - Keipen:
At the head of Øyfjord is Keipen with its neighbor Grytetippen that provides a tremendous view. From Keipen there are countless opportunities for a fun descent. We split the group into two, where one group hunts for peaks, while the other hunts for runs.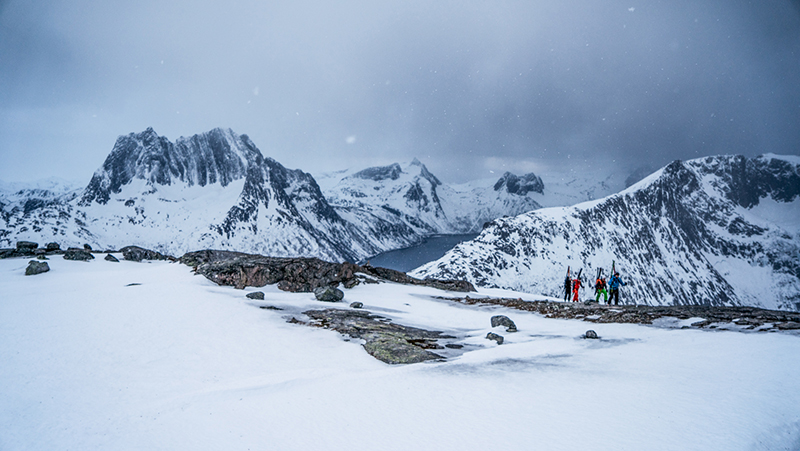 Day 5 - Andørja:
On the way home from the fairytail Senja, we get one last hike on beautiful Andørja. Here we climb Snøtind with lovely weather and prime conditions. Satisfied with ourselves, we are thankful for the trip and welcome others to make the journey.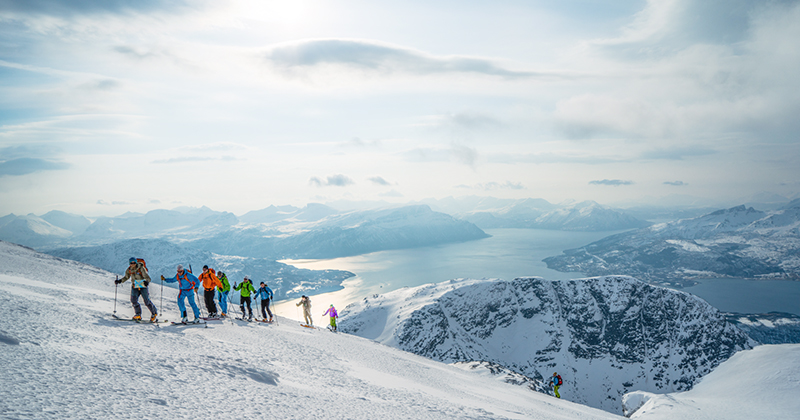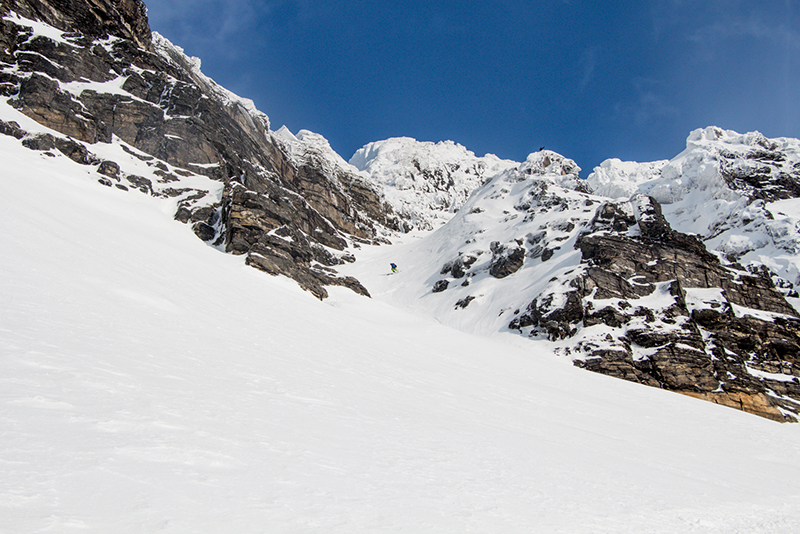 Video from the trip:
Welcome to nature.


Facts

Welcome to Senja

Travel:

Travel Ski and sail on Senja organized by Yourway AS (www.yourway.no). If would you like to get to Senja the easiest way is fly to Bardufoss with Norwegian airlines. Alternatively you can fly to Tromso where there are ferry connections to Finnsnes that take you to the foot of Senja island. Having a car will nevertheless be of great help when you're going on tour! Best time to travel usually in February-April.

Accomodation:

The lodging alternatives are limited in the area,
we recommend Senja Lodge (www.senjalodge.com), Hamn i Senja (www.hamnisenja.no/)
or Mefjordvær Brygge (www.mefjordbrygge.no/).
See also www.destinasjonsenja.no for more information about accommodation.

Guides:

Senja Lodge and Mountain Guides housed in Medfjorden and operated by Bent Vidar Eilertsen. They offer accommodation and guiding. Read more about the offer at (www.senjalodge.com)

Guidebooks:

The book "Top Tours in Norway» (Free Flow Publishing) addresses a handful of classics at Senja. You can also google your way to some information about top tours in this area. If you are new here, it will pay off - both experientially and for safety - to hire a guide or go along with local - known ski enthusiasts.

More info: