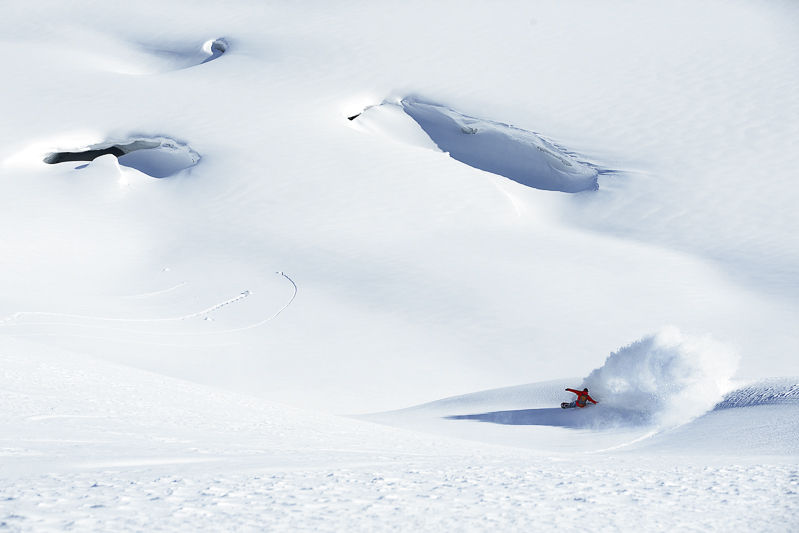 "When I get home, I often spend many days readjusting to city life and the 'nine-to-five' existence," say Andreas Ygre Wiig from his apartment in the upscale Frogner area of Oslo.
It's not hard to understand : for one month, the snowboard pro and new Norrøna ambassador might wander in the mountains around Lake Tahoe. The next trip, he might be in north Norway's Narvik, searching for a pristine line in the special Arctic light that is always filling films, tourists' dreams and magazines like Wallpaper.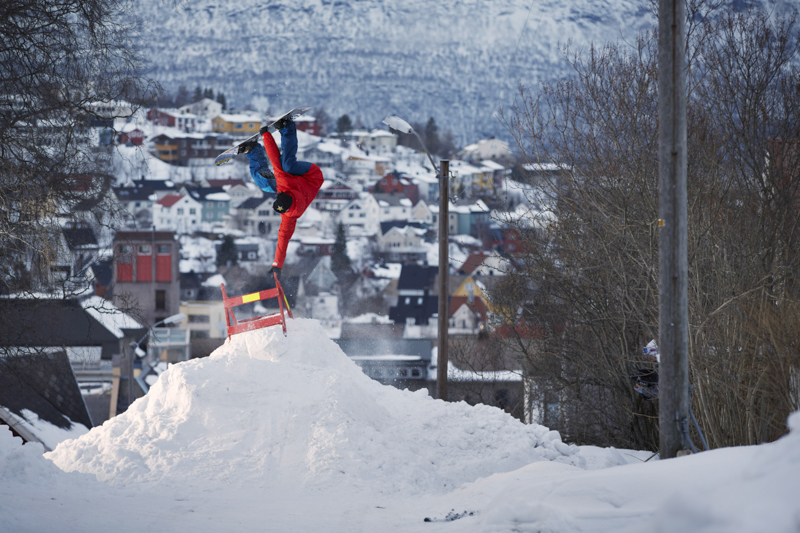 Wiig, 32, is on the national team, and is still a real powerhouse. But when lists of Norway's best snowboarders are drawn up, Wiig is now 12 years older than the youngest. There is something special about Wiig, as if he were made from mountain birch and gneiss rock, with a dash of humility thrown in. Perhaps Wiig was born this solidly built, but endless hours of strength training, flexibility exercises and trampoline workouts have also done their part. Snowboarding has cost him a few crushed ankles, but Wiig can look back at good landings, for the most part. Is he a 'good-as-new' snowboarder? "Not 'good-as-new' but in good condition. Well
maintained," he says.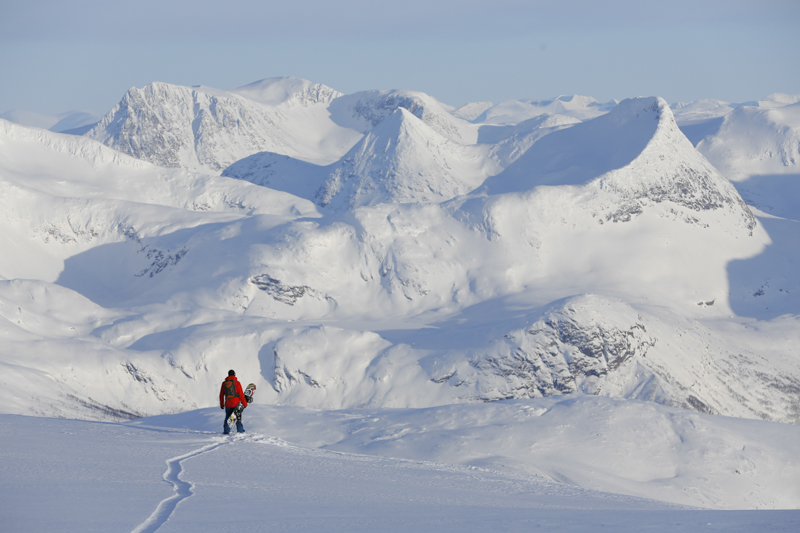 He has competed and won the X-Games , parked Travis Rice, and soared past the rust-colored curls of Shaun White. Wiig has bagged his share of prize money, trophies and sponsorship deals. It's no wonder : He has competed on every continent where snow and snowboard fever can be found. Now Wiig has switched gears, to focus on the most aesthetic area in snow sports : snowboard movies, which are all about the right tricks, the right lines, pristine mountains, in full HD video. Panels of judges, screaming fans and frequent commercial breaks are not what snowboarding is about for Wiig. Last year he won an award for "best film part" in "Vacation".
"For me, it's all about being in the mountains now. There are many places I want to go : the Sunnmøre Alps — yes — western Norway," says Wiig.
So what it boils down to is that one of Norway's most-winning snowboarders is entering a golden age?
"What got me hooked were the simple things : The new trick; the soaring through the air," says Wiig, and turns quiet — as quiet as falling snow. "The feeling of riding in powder."