"What is good about climbing?" asks Tomas Carlström, rubbing his chin with a big fist. He is walking up steep stairs at the Frognerseteren area in the mountains overlooking Oslo. Carlström is the ice climber; the mountain man; the tent and clothing innovator, and possibly best known for his roles in Norrøna and Skandinavisk Høyfjellsutstyr, a name that means "Scandinavian Mountain Equipment". It's Monday and Oslo has barely awakened to the fact that it is now "limbo time" between autumn and winter, the period when we all wait for frost and the nice, cold season. The city is wrapped in fog and mist, and Carlström rises above the blanket of everyday life in a greyish-silver Skoda Yeti. He talks about mountains.
"There is something about the mountains, being up there: The space, the friendship. We always bring an old fleece jacket on trips. It's huge, big enough to wear on top of all your clothes. When you get to a belay point you get the belay point jacket so you can stay warm", says Tomas Carlström. He is 70 now. He has that special Scandinavian freshness, slightly weather beaten, slightly furrowed.
You can almost catch a glimpse of the high mountains in his eyes, and see how the freezing cold turned into wrinkles on his skin. But he still has the authority, the credibility that only comes from enough pitches and enough shadowy days on frozen waterfalls. "I have this injury now. My foot. I fell", says Carlström. But first, let us turn back time to the second half of the 1960s. A small climbing community was taking root in Norway and Sweden.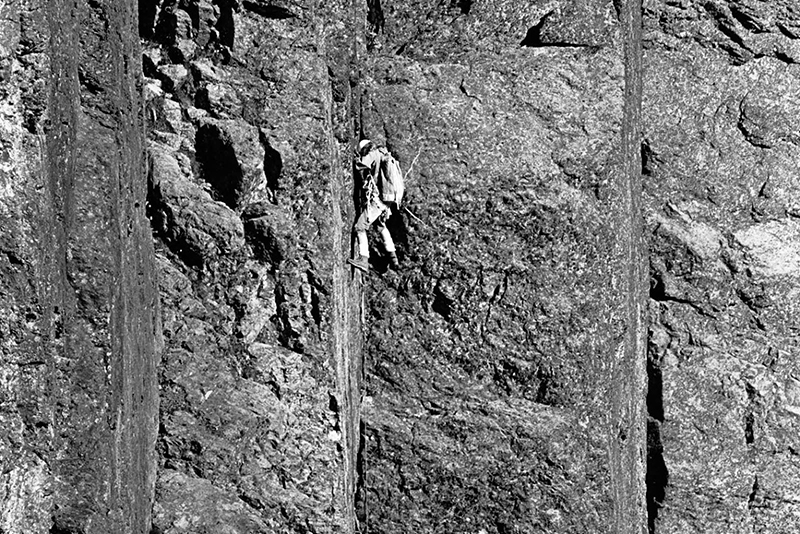 "After weeks of bad weather on a trip to Kebnekaise and a bad tent that was not waterproof, I thought 'I can do this better myself'", says Carlström. Until then, all his clothing had been sewn by his doting mother. "My dream was to develop a modern tent. When it came to clothing, I knew what worked: A good jacket is one you can open for ventilation and close like a protective shell", he says.
In 1970, Carlström left Sweden and his job as a traffic control engineer, as well as a girlfriend who lacked enthusiasm for steep mountains.
His destination was the Norwegian mountain village of Hemsedal and a job as an instructor at the mountaineering school Høgfjellsskolen Norsk Alpincenter. But climbing pioneers in rural Norway had to handle their own development. Carlström recently told the local newspaper that : "It wasn't easy to find climbing gear back then. A store in Oslo had some, but only during the summer". In 1972, his irritation over bad climbing equipment became unbearable. Carlström teamed up with Hans Petter Fernander and Jan Fredrik Larsen to found Skandinavisk Høyfjellsutstyr, a shop devoted to climbing and mountain sports.
"During the same period, I met Ole Jørgen Jørgensen from Norrøna. My colleague Jan Øhlcker, tipped me off after meeting Ole Jørgen at a party in Valdres, Norway", Carlström recalls. "Norrøna needed expertise for developing equipment". And so began Carlström's 36-year run with Norrøna.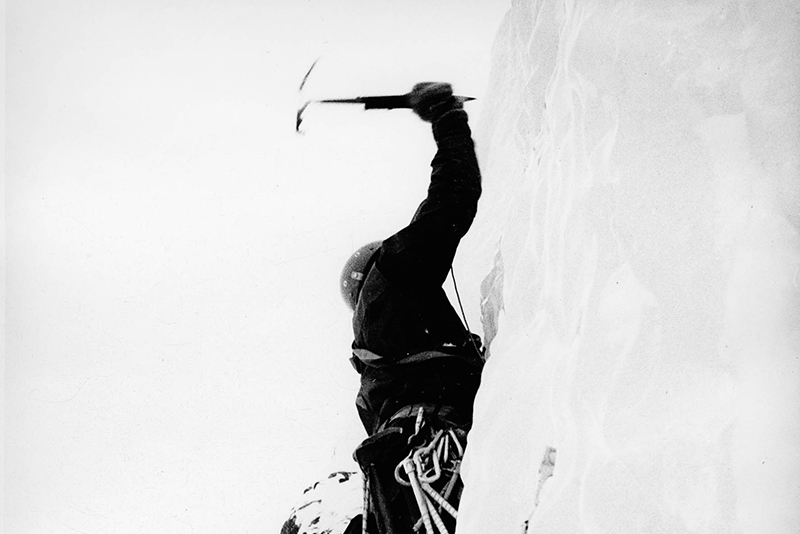 Let us sum up the relationship between Carlström and Norrøna, in a few lines and without taking a breath. The first year, he sought vengeance for the damp Kebnekaise trek by designing the legendary Ravneskar mountain tent. He also designed Chouinard Equipment's even more legendary Hexentrics. In 1975, mountaineers got their steadfast travel companion, the Norrøna Arktisk mountain anorak. The same year, anatomical backpacks were introduced in the Norwegian market. In 1979, Carlström designed Norrøna's all-time classic : the trollveggen outfit, which was used on the "Jubilee Route" of Store Midtmaradalstind mountain in the Jotunheimen range, and, the following year, on the first winter ascent of the "Swedish Route" on Trollveggen (Troll Wall). But climbing itself always came first for Carlström : Ice, mountains, the quest for a way up. Carlström mentions such Norwegian mountaineering legends as Nils Faarlund, Stein P. Aasheim, Finn Dæhli, and Hans Christian Doseth, casually and with respect. And there was always work on Skandinavisk Høyfjellsutsyr's Bible of a climbing catalogue.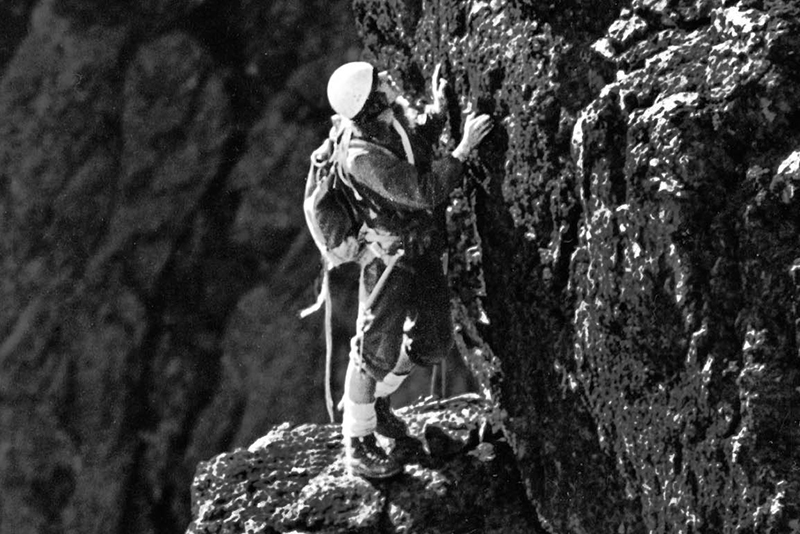 "We believed the catalogue should have an educational and informative function in addition to showing the products. The advertising people were tearing their hair out and thought we were crazy", he says. The readers were of another opinion. They lay under blankets in their bedrooms reading, dreaming and fantasizing about new mountains, routes and treks : All because of a catalogue made by enthusiasts. Carlström gazes off into thin air. We have left Frognerseteren and are standing by a small pond surrounded by trees and silence. In the middle of the glassy waters, a couple canoes glide by, filled with pre-school teachers and children with life-jackets and rosy cheeks. Even though Carlström is 70, he still roams around the mountains of Hemsedal. In the 1980s, he would do one-finger pull-ups. Now he settles for 15 pull-ups and light bouldering on his own wall. It's the injury, you see. "Yes, I fell. I was in 1990. A 'pilot error.' We were going to climb a waterfall between Våga and Otta", Carlström quickly explains. One of Carlström's ice screws were defective. "I had some Czech ice screws made from titanium, which was stolen from a Russian aircraft factory. But titanium is a metal that must be hardened. If not, it can't take anything", he says. On the way up the frozen waterfall, both of Carlström's ice axes came loose. The Czech ice screws were of little use and loosened as well. "I fell 35 meters and hurt my ankle", Carlström says. He has undergone several operations. "I hope I will be okay now, so I can be more active again", he says, and brightens up. "Life isn't just about climbing. I have a life that includes friends, family, children and grandchildren, photography, art and music. But climbing has always been there, right in the heart of it".