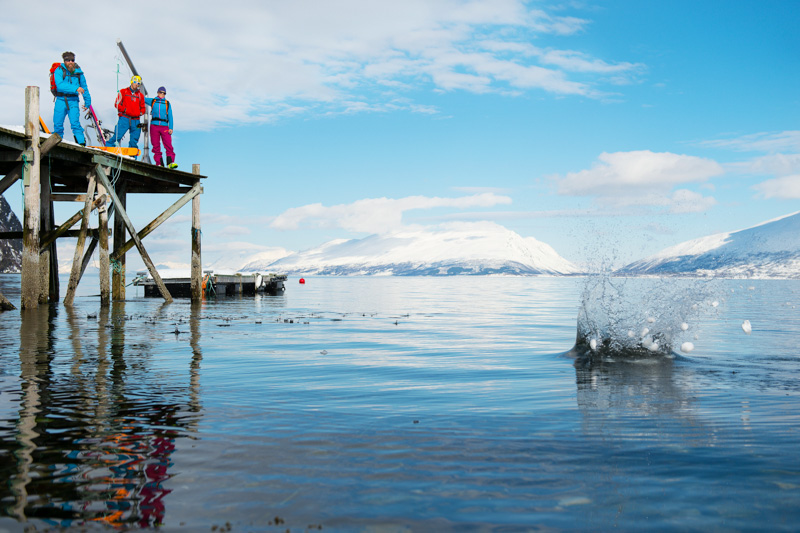 It was February 20, 2004. It was a classic winter day outside the Royal Palace in Oslo : a little snow, a little cold, a little thin on people. No one would have imagined that this was a historic day. Inside the palace, the crown prince was presiding over a meeting of king and council. The minister of finance was presenting a bill that would require a register of international banking transactions in and out of Norway. The minister of trade and industry presented a resolution by the Lagtinget chamber of parliament from February 12, 2004 on amending aspects of a law about of electronic commerce and other information services.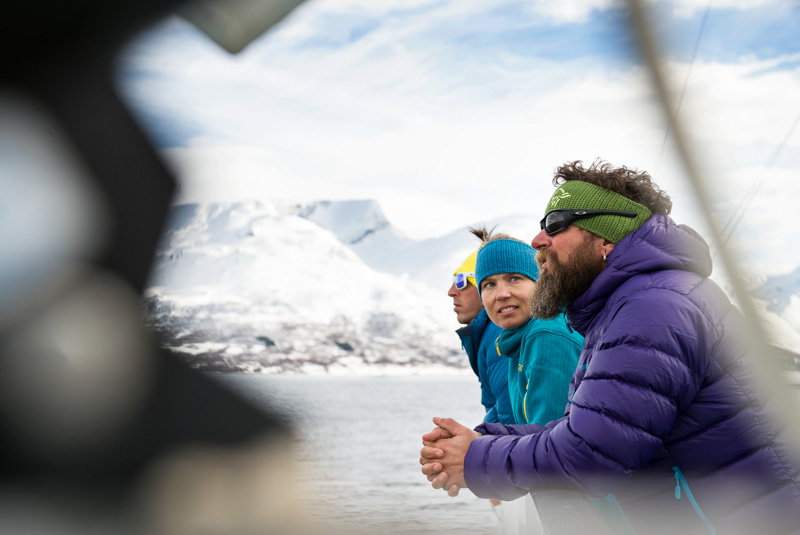 But then something really exciting happened :
Environment Minister Børge Brende presented the adoption of regulations protecting the Lyngen Alps.

Listen to the sound : Lyngen Alps.

From that moment, the world's most beautiful mountains were protected for good.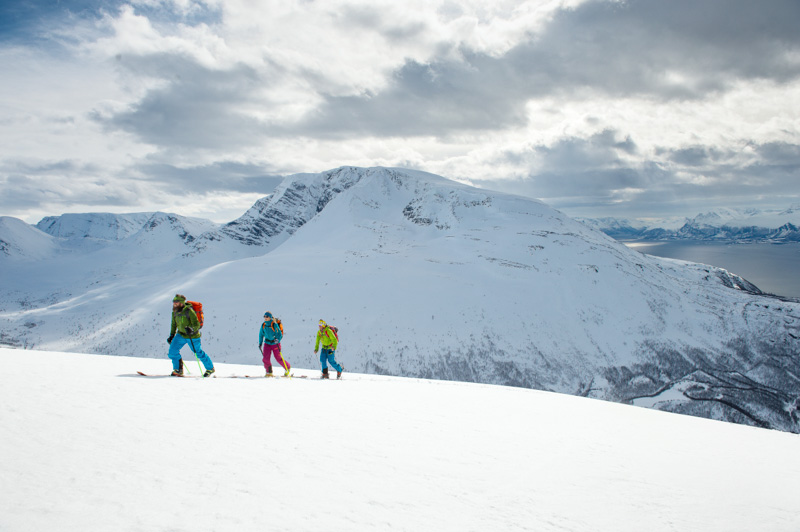 "The lyngen alps are being protected because of their great value to natural science as a glaciological and Quaternary geological reference area," the environment minister said.
"The protected area also has a rich and varied bird life."
The government website pointed out that all nine of Norway's diurnal birds of prey nest there and that all eight owl species have also been spotted in the Lyngen Alps. Plus, there is cultural heritage there in the form of art left by the Sami and Kven ethnic minorities, as well as ancient Norwegians. Of course, this could all be said in a more direct way that might not be as politically or academically correct. One could say, for example : Lyngen must be protected because it is just so damn beautiful up there. Excuse the language and please don't take offense.


And now, nine years later, a bunch of above-average skiers gather in a small cabin in the Lyngen Alps nature preserve. There's Bruno Compagnet, the steep skiing legend of Chamonix; Giuliano Bordoni, a mountain guide from the Italian Alps; and Minna Riihimaki, from Lappeenranta in southeastern Finland who started saving up to ski in the Alps when she was just 14. A sense of expectation hangs in the air. Norrøna lyngen collection gear is in the bags. A 961 square kilometer protected amusement park waits for the skiers outside the cabin door.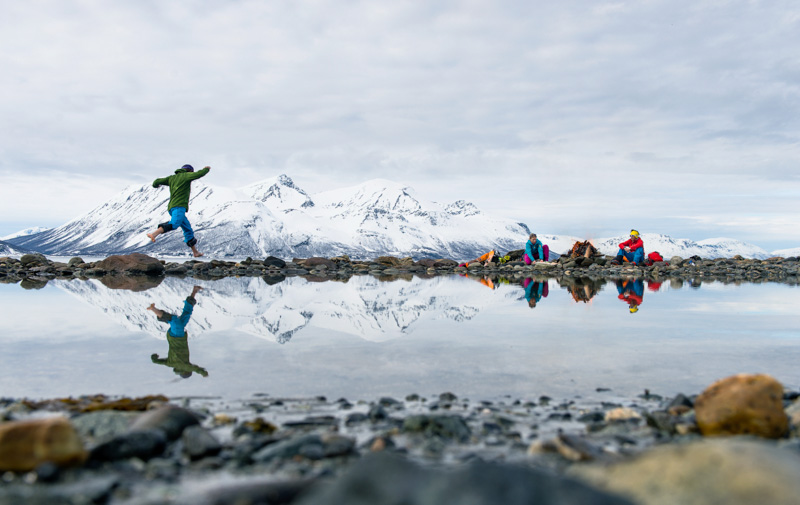 What are they waiting for?
Nothing.

They step outside and face the weather. This region, with places like Balsfjord, Lyngen and Storfjord, is not exactly known for its 350 days a year of sunshine, but rather, the opposite. The weather here is insane; it's psychedelic, like some abstract poem.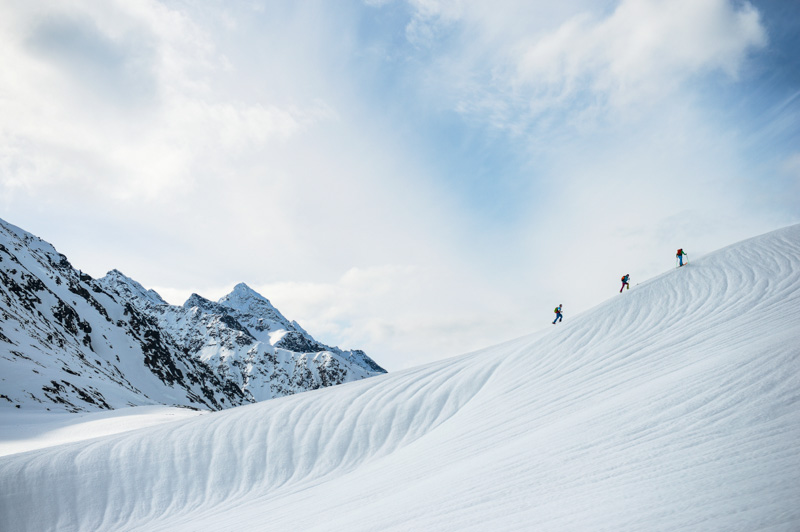 You can experience all four seasons in one day : winter at daybreak, spring in the morning, a touch of summer at lunch, and wild autumn weather in the afternoon. Compagnet, Bordoni, and Riihimaki savor Lyngen.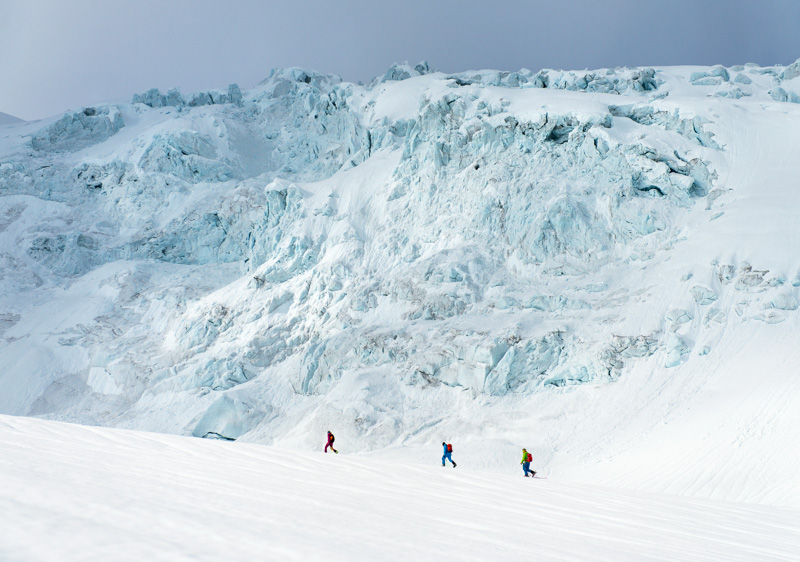 The razor sharp peaks.
Above magical fjords.
All in front of photographer Sverre Hjørnevik's gigantic camera lenses.
Facts
The Lyngen Alps
General
Flights go to the north Norway city of Tromsø, then rent a car or take the bus to, for example, the village of Lyngseidet.
Accomodation
Lyngen Lodge has quickly become a very well known destination. It has both high standards and high prices. Check out www.lyngenlodge.com. There are a few other options for accommodation in the area, such as Magic Mountain Lodge (magicmountainlodge.no). Guests can also stay at the unstaffed Norwegian Trekking Association cabin at Jaegervann lake ; in tents ; or on a boat, if you sign up for a guided tour.
Guides
For example : Midnight Sun Mountain Guides (www.msmg.org), Mountain Spirit Guides (www.mountain-spirit-guides.com) and UIAGM guides at Lyngen Lodge (www.lyngenlodge.com).
The Spa Boat
M/S Vulkana (www.vulkana.no) is a converted fishing boat that offers everything from Turkish baths to a personal chef and
diving platform. It sails around the Lyngen peninsula and offers skiing in collaboration with Farout Event & Adventure (www.farout.no).
Read more
Visit the Lyngen Alps website (www.lyngenalp.no)