This sentence is in its own odd way symbolic of the repeating conversation topics on the season's first trip to Jotunheimen; weight, a passion for gear, and last but not least insight into what necessities a good ski tour demands.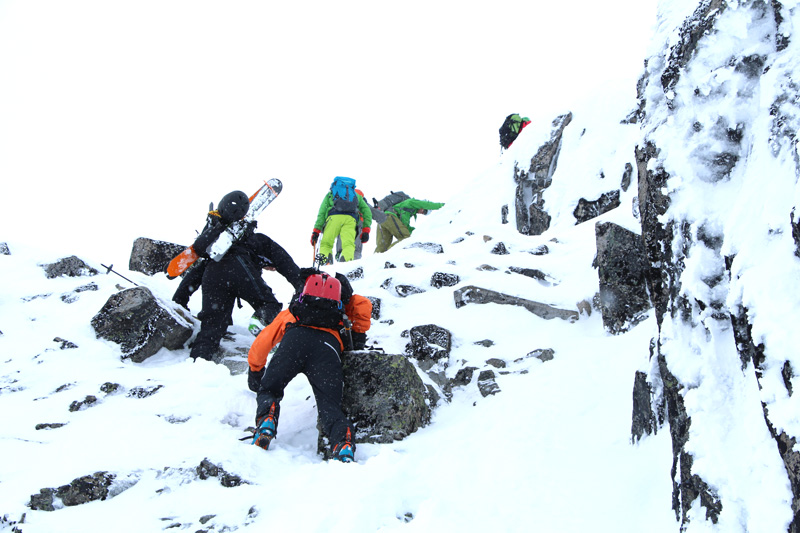 It was safe to say that there was an impressive amount of mountain experience gathered amidst the 10 of us like Erik Ekern who has ascended all of Norway's mountains over 2000m. You would be lucky to spend time in the mountains with him. He's like a wandering version google earth and Wikipedia and knows the name of everything in Jotunheimen not to mention the occasional recommendation here and there.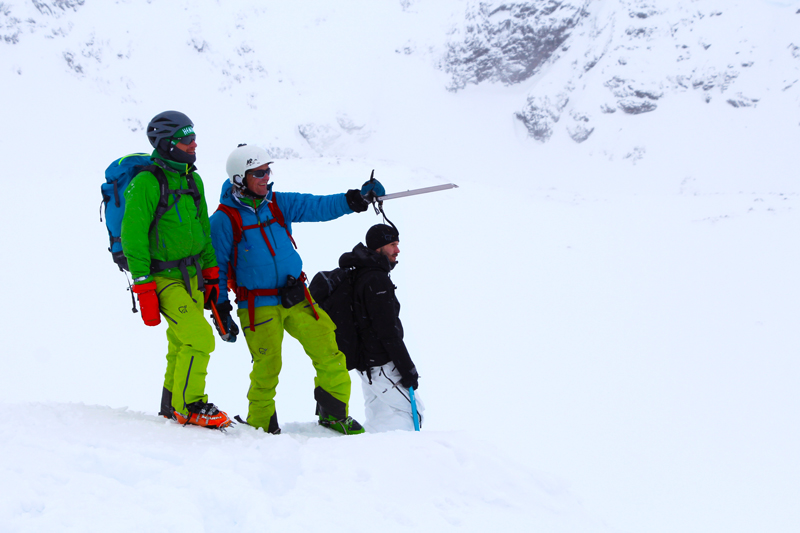 Back to the Kvikk Lunsj; there is little doubt that the statement about Norway's chocolate of choice for the outdoorsy crowd created quite the commotion and multiple discussions. However outspoken, opinionated people are a great asset when many of the lyngen collections future top tour products are to be tested.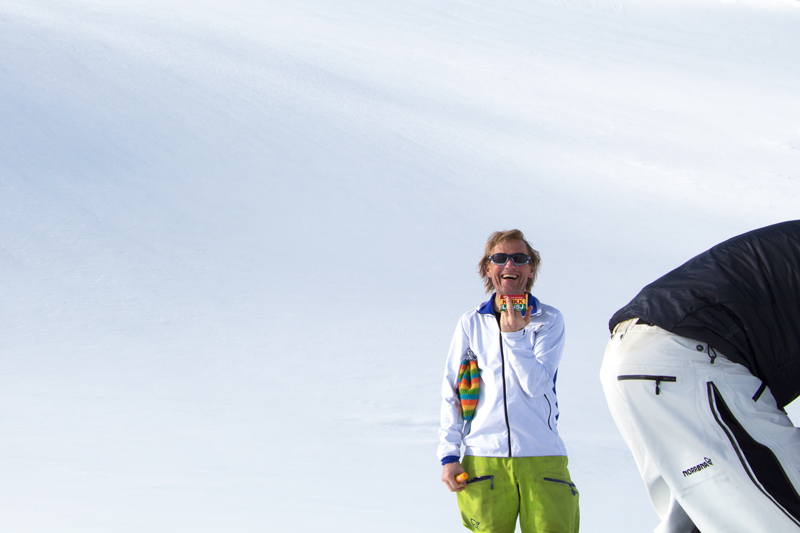 It's an obvious advantage that we're talking people so passionate and conscious about the most miniscule details like what kind of chocolate to pack, which bullion gets to go in the thermos and of course the thermos itself. Some could probably gain from being just as detail oriented about their own kilos and grams and save some money but that's a whole other story and a different hypothesis all together; being heavy-set could potentially be correlated to all the hype to reduce the weight on gear instead?!
So if the Kvikk Lunsj really is to lightweight, well that's a luxury problem Norrøna's ski touring gear will gladly take on because if there is one thing that was at the center of attention, it was weight – and as little of it as possible. In addition to of course fantastic breathability, insulation capabilities, flexibility, fit and obviously design.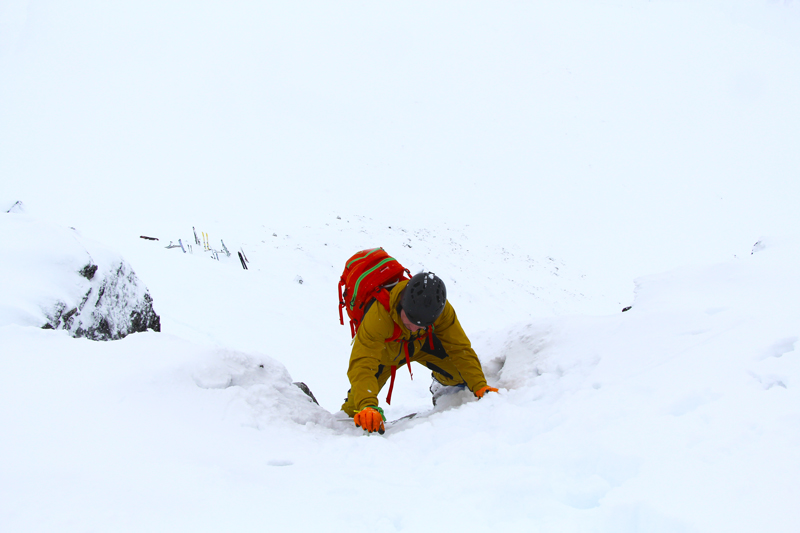 The hunt for powder and functional grams was set for Jotunheimen and Leirvassbu. Leirvassbu is incidentally a location with a fun and alternative Norrøna history through the movie Cold Prey (Fritt Vilt). A movie Norrøna sponsored and also supplied with team riders for snowboard scenes etc. Jørgen Jørgensen, Norrøna's CEO was therefore excited to introduce the rookies who hadn't seen the movie and those who needed a refresher course in how eerie the combo of actually watching the movie and staying in Leirvassbu really is. Yours truly (Norrøna CMO) was tired after the long drive, a full day in the mountains, topped off with a great dinner, and made it through the first 5 minutes before the afore mentioned combined with beer and red wine did me in – zzz… But some scary dude in a crevasse was referred to for the remainder of the trip.
The hunt for good snow was easy this time around as it came down the day before and continued in a steady gentle fall the next two days. We were also the first guests of the season being there the weekend before the official opening so all was untouched. Visibility however was a challenge in addition to level 3 warning according to varsom.no. We couldn't do much with the visibility but lucked out here and there with some clear glimpses when we needed it the most. When it came to the avalanche warning we could at least take our precautions to reduce risk. The fact that a few in the group recently experienced the worse kind was a good reminder to take this seriously. Digging of snow profiles and repeating the rules of avalanches were regulars at a high frequency.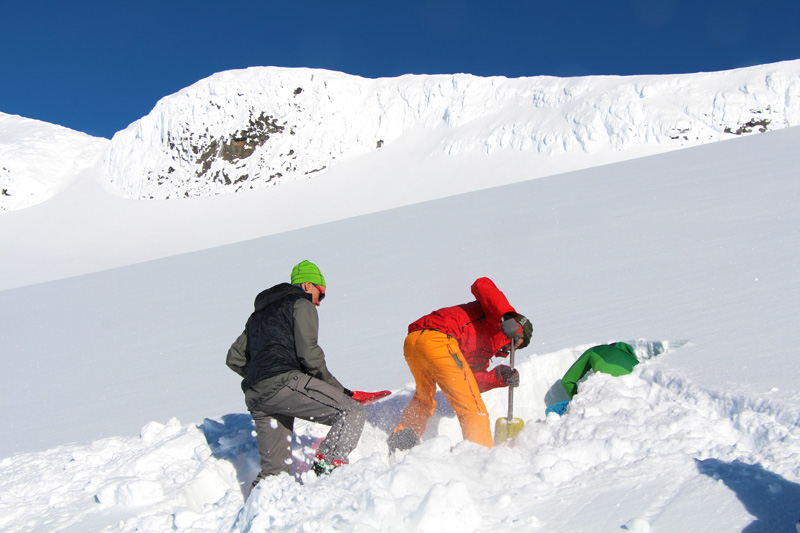 Day 1 was a tour up to Stetind where we scratched the final meters towards the top as visibility; the time and light were against us. But the riding was ok in spite of the flat light.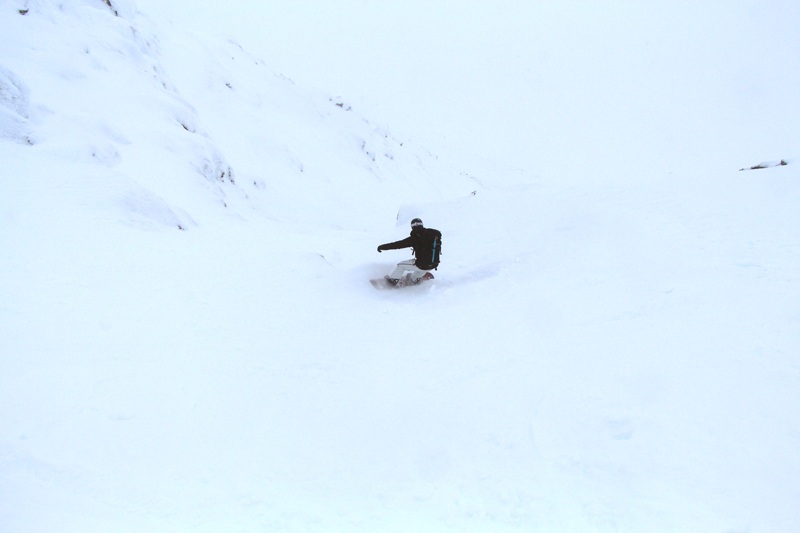 Day 2 had Kyrkja on the agenda. Varying visibility here as well but we made it to the top and wouldn't you know it took a snowboarder to find the way through snow, rocks and ice.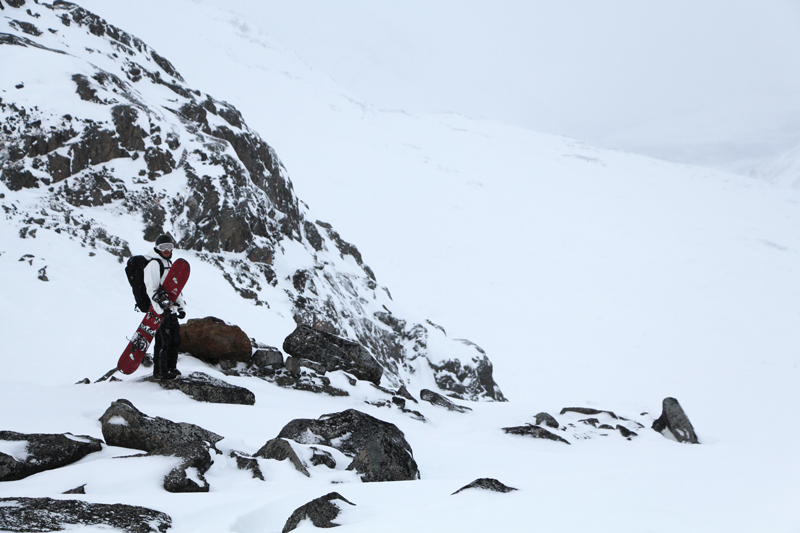 Day3 turned out to be a fairytale of a day, the longer kind where Jotunheimen really showed its best side; no wind, -5°, blue skies and fantastic snow.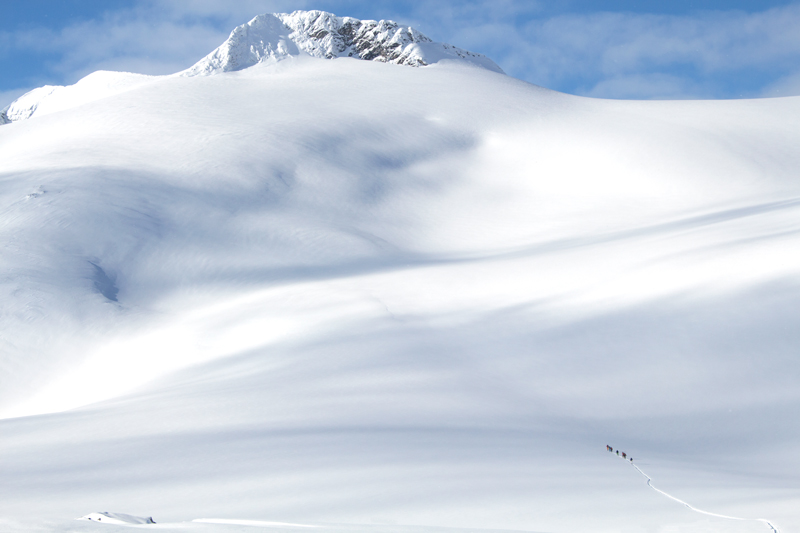 In other words an amazing trip where the future ski touring products proved what amazing experiences the ski tour enthusiast could expect. Quote from Ole Chr. Silseth: "I've rarely been so reluctant to return a test product."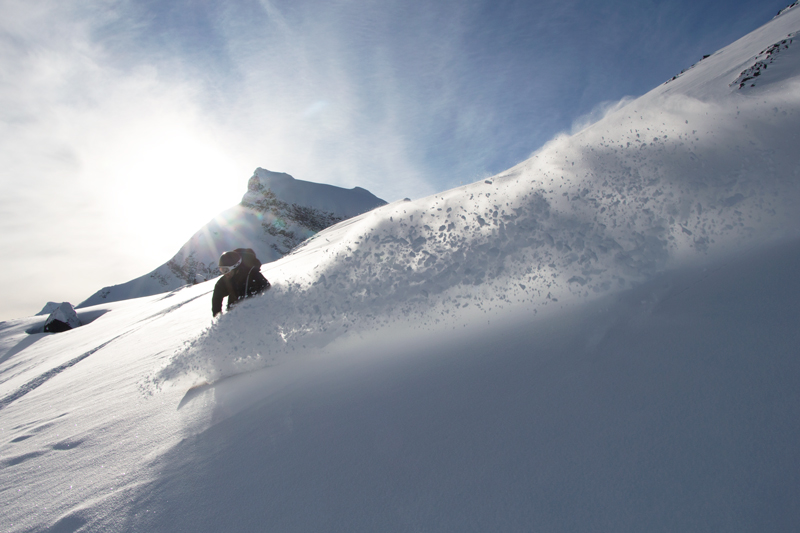 Thanks for the trip and welcome to nature.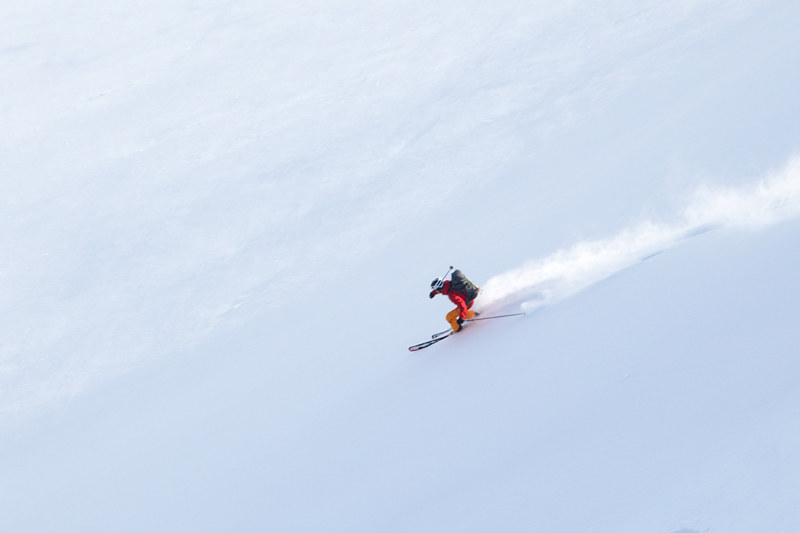 Thanks for the trip aParticpants:
Marius Flaaten, Preben Wiksen, Eric Ekern, Christian S Eriksen, Ole Chr. Silseth, Frode Grønvold, Anders Bryhn, Jørgen Jørgensen, Martin Lien, Bjørn Fjellstad
*The Norwegian version of a Kit Kat Bar and mandatory on all Norwegian outdoor experiencesd welcome to nature.