At the same time there are more people arriving in the city as we are getting closer to the 2nd stop of the Freeride World Tour, and there are both freeriders and spectators settling down amongst these spectacular mountains for the weekend. For the girls this will be the 1st stop of the World Tour this season, and Christine Hargin has just crossed the border from Italy where she has spent that last couple of days.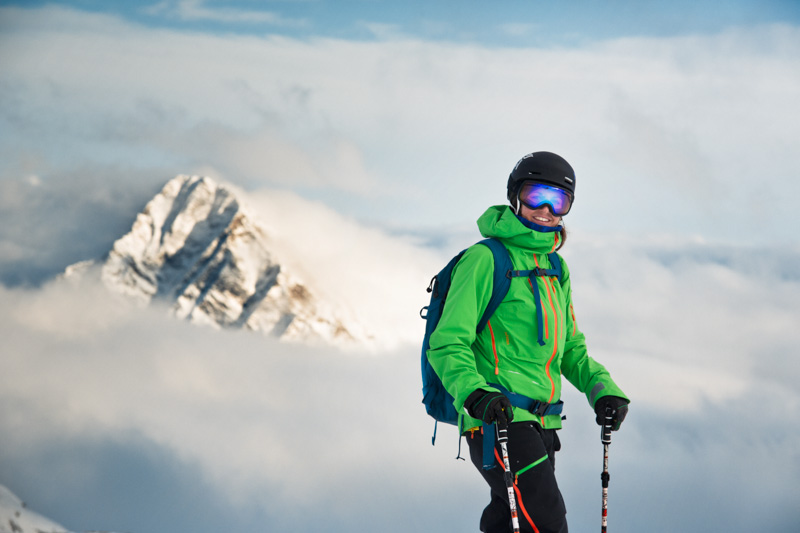 How are you feeling at the moment?
Great! My body feels good, and I'm not bothered by old injuries.

What have you been doing the last couple of days?
I've been travelling around skiing. When the first competition in Revelstoke was cancelled, me and Adam (Widèn) rented an RV and spent the month driving around to different ski areas, skiing as much as possible.

You are leaving quite a nomadic lifestyle?
Haha, yes from October to May I travel a lot, and I don't really have a set base camp. I go wherever there is snow and good conditions so that I get to ski as much as possible. I'm lucky to have a boyfriend that can travel a lot with me. I also have some of my family resident in the alps, so I often get to travel with friends and family.

How does a normal day look for you now?
I try to get up around 8 am to get an early start, drink some coffee and ski until lunch time which is normally around 2 pm. I feel like I'm more focused and more productive when it comes to my skiing, before lunch, so many days I don't go back out, but rather do other activities indoor. It all depends on the conditions though; I also have some days where I basically ski from sunrise to dawn.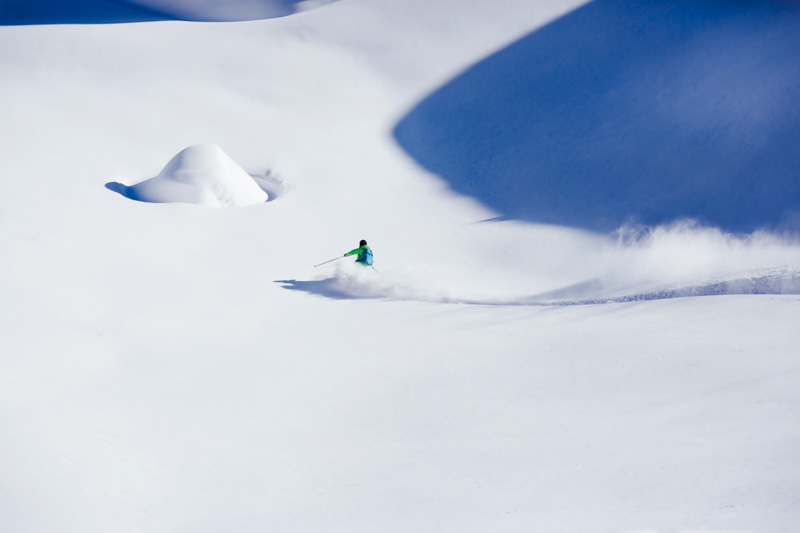 How do you prepare your skiing for the Freeride World tour?
After ending last season quite sudden, I was lucky to get an early start again in the middle of October, and have been skiing a lot since than which is always a good way to get charged up for competition. I was also training water jumps this past summer to be able to land some new tricks, hopefully I get to show you in some of my runs.

Have you experienced any good skiing conditions so far?
Yes, in Canada we were really lucky and got a lot of snow even though it was only December and relatively early in the season, which again makes it easier to practice tricks and jumps, and more comfortable for my body to ride in.

What are your feelings regarding the first competition coming up?
It's good, but it's always very nerve wrecking before you have seen any of the other riders, not knowing who you are up against, it's hard to know what the level will be like. At the same time it's always a lot of stuff going on before the competition starts, a lot of media attention, planning and evaluation. Overall I would say it's a rather tense vibe, so I'm really looking forward to get going.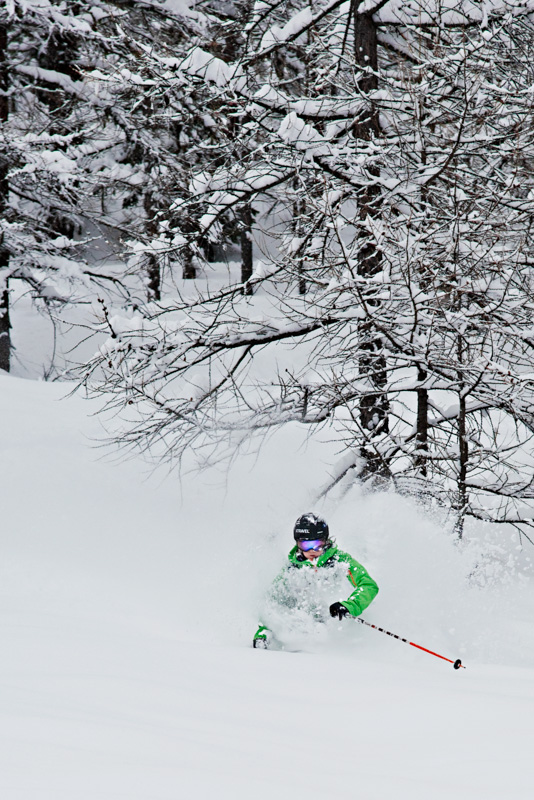 So even as a veteran you still get nervous?
Yes, it's absolutely an advantage to have been through everything a couple of times, I've skied most of the faces before, and know how it all goes down. But it's always scary to compete, I do feel the pressure, and at the same time I always want to improve myself and deliver my best run ever.

When do you decide your run before a competition?
I usually don't plan this a long time ahead as there are always a lot of unexpected elements that can make it necessary to change the face or the time for the competition, and everything depends on the snow and weather conditions. I often look at several possible runs, and I normally know the evening before what run I'm going to end up with. I also choose the run after what kind of skiing or tricks I want to deliver.

Do you have any special ritual you have to do before you start your run?
I always warm up with some stretching before I start skiing. At the same time I also visualize the run I want to do, but to prevent myself to get nervous, I try to breathe steady and distance myself to be able to look at the run objectively.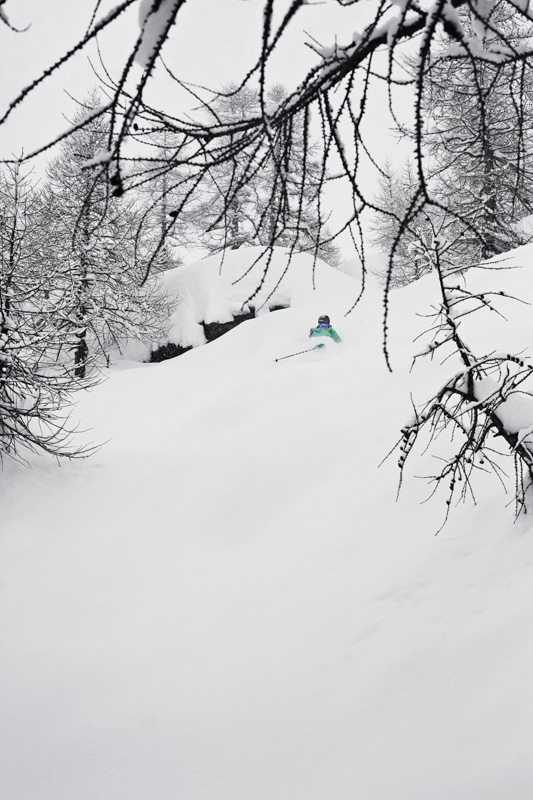 What stop are you most excited about when it comes to FWT?
Chamonix and Verbier. Both areas have a playful terrain, and suit me well. Of course it depends on what faces they decide on, but from previous experience these competitions have been a lot of fun.

How do you relax in between the competitions?
I drink coffee, haha, and I try to do a lot of yoga and stretching, to give the body some time to restore, and to prevent injuries throughout the season. I always travel with my "foam-roller" to be able to release out tension from the body.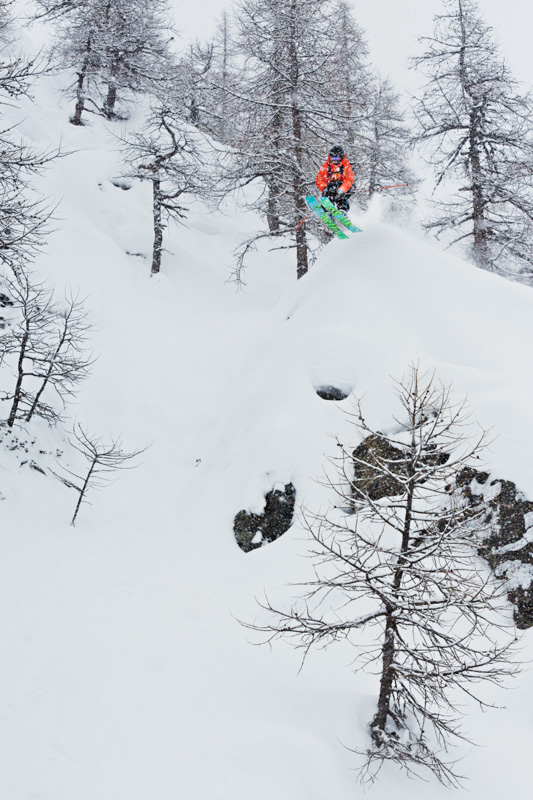 Christine has a reputation of riding men's lines in competitions, and we get another indication of that when she tells us that she prefers Sean Petit and Seth Morrison's top models when she chooses her competition skis. We are excited to see some great runs from the previous world champion, also during this season's FWT, and crossing fingers for another title in her pocket.