The serious look in his eyes always has a twinkle to it. His manner radiates a sense of calmness and contentment, something most people spend their whole lives searching for. Maybe it's because of the life he lives in the mountains. Maybe it's the skiing. Or that he starts each day with green tea and yoga? Hoping to discover the source of a balanced and happy life I had a chat with the professional ski bum as he calls himself, Bruno Compagnet.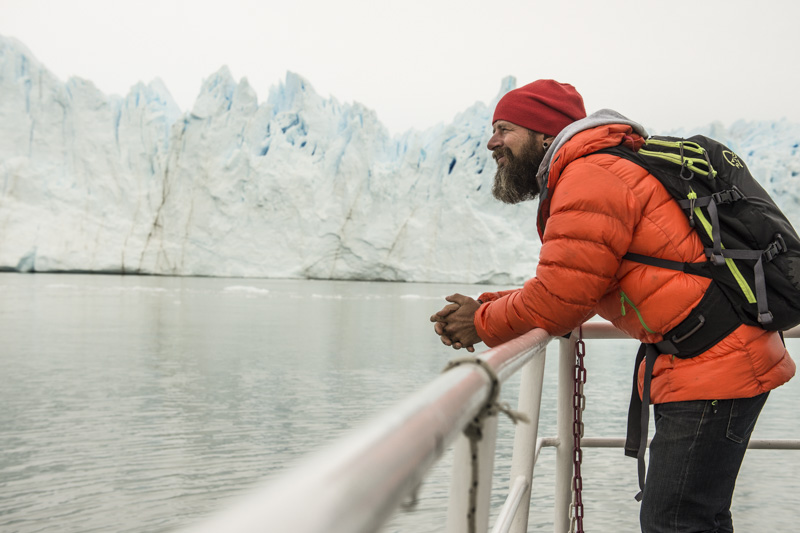 "I have a dream of buying a Volkswagen Combi van. Paint it black and live in it during the winter. I don't have to go far, but this would enable me to drive around the Alps, moving where the snow is good. It's the symbol of freedom, says Bruno with a serious face. "
Freedom is a serious subject for him. It's important. Bruno decided early on that he would live his life in the mountains. With the mountains. Of the mountains. He was never really interested in school, and as soon as he was given the opportunity he packed up his two pairs of skis and left in a car for the capital of freeriding: Chamonix. With his rasta hair and his unique style of skiing; following the rough terrain with smooth moves, it didn't take long before he was a well-known face among skiers. I met like-minded people and skiers I'd been looking up to my whole life. This is where I found my path in life.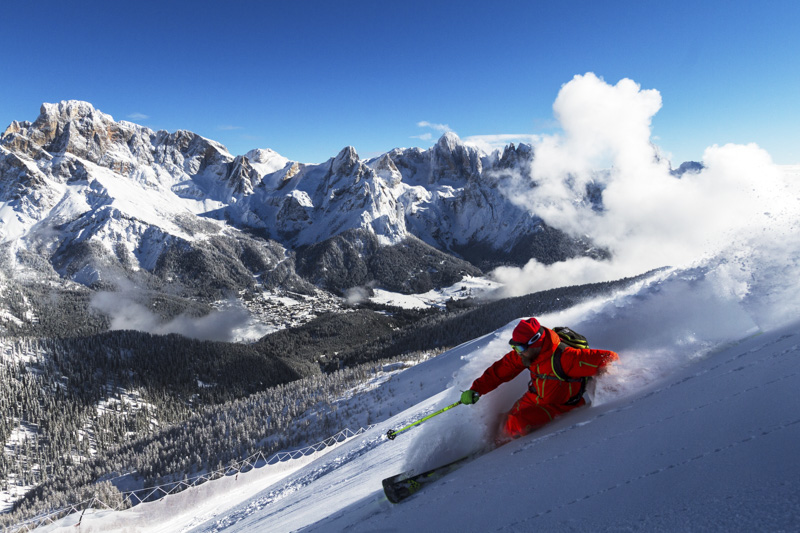 He participated in competitions, he won, and he got recognition as one of the best. It wasn't enough.

"I must be free and live in the mountains, says Bruno, that's my motivation. I continue to do stuff on my own premises which are how I find joy in what I do."
More skiers started coming to Chamonix, and the mountains previously untouched by skis slowly turned into crowded areas. Bruno has never been one for the crowds, and after a while he moved to the Dolomites to find a place where he was sure there would be more mountains then skiers. He found both tranquility and the start of a family life here.
He awakes early. Spends 10-15 minutes stretching and practicing yoga before he reaches for his cup of green tea and a small breakfast. He checks the weather, calls friends, packs his backpack with hot water and is pretty soon out the door skinning up a mountain side. This is a normal day for Bruno from October to June. This is how he loves to live his life. There's the recipe, I think to myself, but then I realize it's not that simple when I ask him about his favorite place to ski and the answer is: "a new mountain". So I think to myself; one needs more than the everyday routine, even though the routine itself is next to perfect.
"My days vary; skiing often takes me to new places. My biggest moments are when I ski a completely new line that requires all of my knowledge about mountain and snow safety. And demands my full attention and precision. That's when I fully live in the moment. "
When Bruno skis he often skis steep. Over 45 degrees and often very exposed faces. That's what's called steep skiing. The consequence of a fall could be fatal.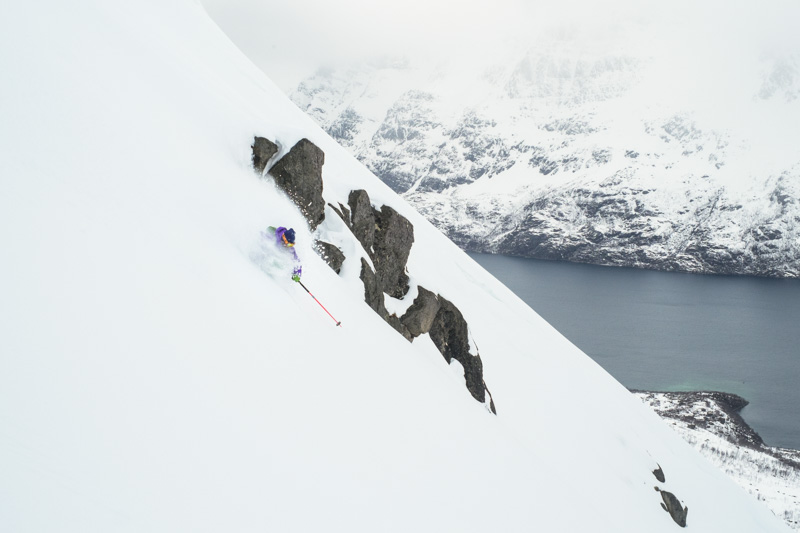 Has your skiing changed after you became a father? Are you more cautious?
"Sometimes I feel egocentric since I still ski so much, at the same time this is my job. Other people don't quit their jobs when they have children. When it comes to steep skiing all of the energy is concentrated on staying on your feet. Father or no father, you can't fall"
In other words he has no plans of quitting quite yet.
"I'm 45 years old and I don't possess the same strength as I used to. When it comes to steep skiing though it's an advantage to ski slower and work on the perfect technique. Where I used to take bold chances I now take well-considered choices."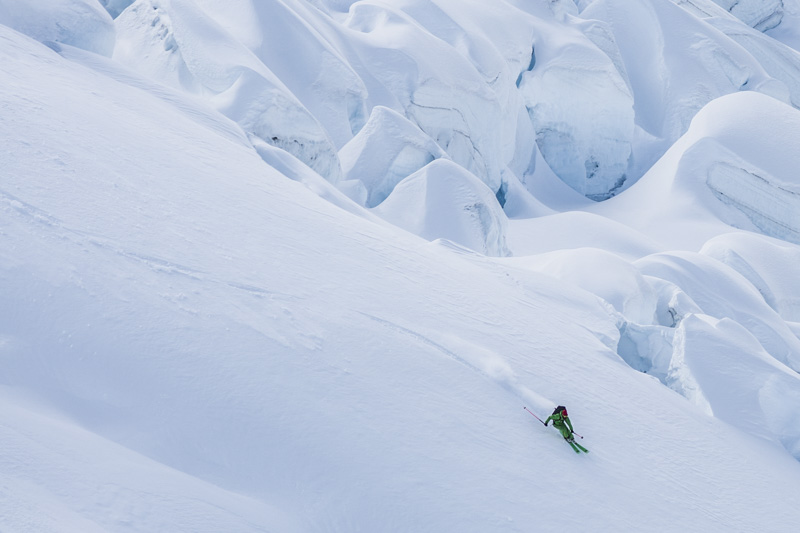 He's sitting by the window with a cup of black coffee in his hands, starring out at the latest contribution to the camp, a black hawk with an orange beak. The bird has been hanging around the simple cabin the last couple of days. A free soul might seek a like-minded soul, regardless of the existing physical form. Together with Ruben, the best (read: only) snow scooter driver in Venezuela, potentially the best chef of Venezuela, Suami, Canadian photographer Kari Medig and filmer Nikolai Schirmer from Norway, Bruno has pitched his tent outside the little cabin that serves as a base camp for everyone headed into the mountains of Patagonia. He has left the summer in Europe behind, to meet up with king winter half way. Patagonia is a place of contrasts. The climate differences are accentuated by Bruno's bare feet and ski gear combo. There is no snow down here. You can see the smoke from the chimney. It's not summer. But to find winter they have to go higher.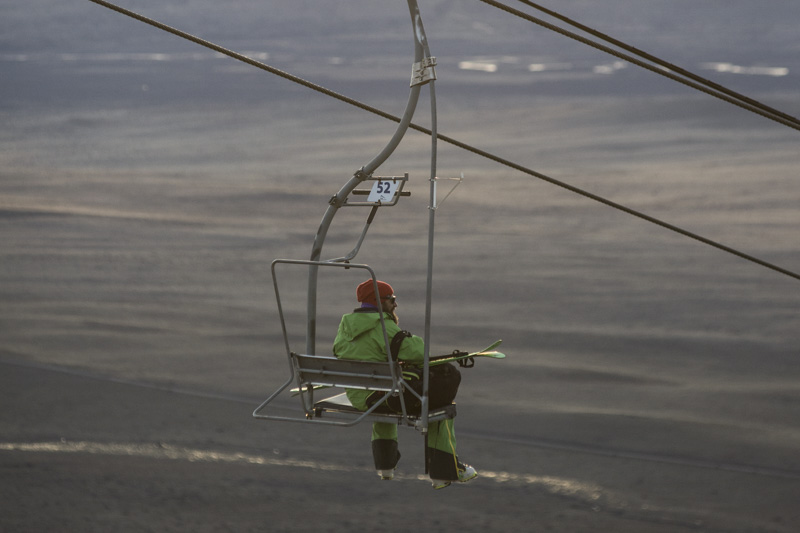 A lot of skiers spend their summers longing for winter and preparing for the skiing season. Bruno utilizes the many possibilities of the mountains just as much during the summertime as during the winter. He skis at least 5 days a week from December to June. It's not the normal 9-5 work week, and it's rough on the body. Come summer, it's time for recreation; not to be confused with lying around resting all day. As a mountain guide the days consist of climbing, swimming and hiking, and surfing whenever he gets the chance. Life in the mountains is a year round job, as long as you adapt to the surroundings and the climate.
"I don't do anything special to stay in shape in between seasons, but I have an active job and enjoy spending time in nature. When I skied for the first time in Patagonia this season it felt like I never stopped. I think variation is healthy; you need a natural balance in life. Like the night follows the day. It works for me."
Even though life differs from winter, the important aspects are still the same: meeting new people, sharing the passion with other motivated people, being in nature. Every day. That's what matters to Bruno.
"Patagonia is a different world to me, both when it comes to nature and culture. The locals here are amazing, they greet you with open arms, doesn't matter if you're a skier or not. Both their knowledge about the area and their company is invaluable."
Do you have a goal for the winter?
"Haha, that's a question for young people, says Bruno. His eyes smiling. I have no special competitions I want to win, no specific mountain I want to summit. I have different projects, but the goal is adventure, to meet people with the same strong motivation. I have a goal for the season to stay healthy and have fun both with my family and alone skiing. "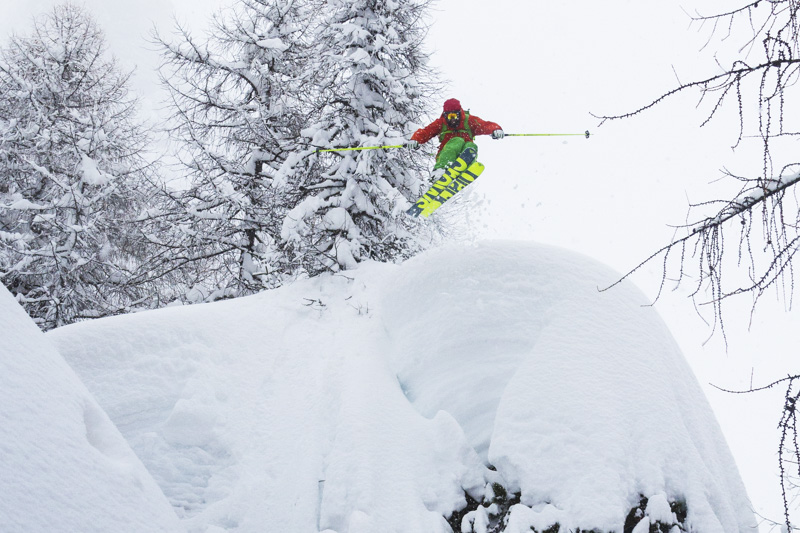 Bruno's lifestyle is something a lot of people dream of but very few can fulfill. Ski every day, live close to nature, travel the world trailing adventures. It's a career choice that differs from the norm. But the joy and motivation of what he's doing is still an inspiration whatever your 9-5 might be. The joy of the simple things. Bruno's philosophy in life.