MORNING IN THE ALPS. Do you recognize that feeling of morning in the Alps? Let's say that you've travelled several thousand kilometres by plane, driven past Zug and Walchwill and Schwyz, eaten pizza at Spycher, registered at the Hotel Sonne and downed some beer at Die Alte Apotheke. You have slept well, opened the curtains, looked out, looked up, let the mountains embrace you like a mother. You've had croissants for breakfast and stood in line at the gondola station; you have bought a day ticket and observed skiers and snowboarders from a great many nations, all with that look in their eye, all on the same mission. You catch a glimpse of yourself in the mirrored goggles of a Swiss mountain guide wearing a headband and four-day stubble. And you think: Andermatt. You have finally made it to Andermatt, Switzerland.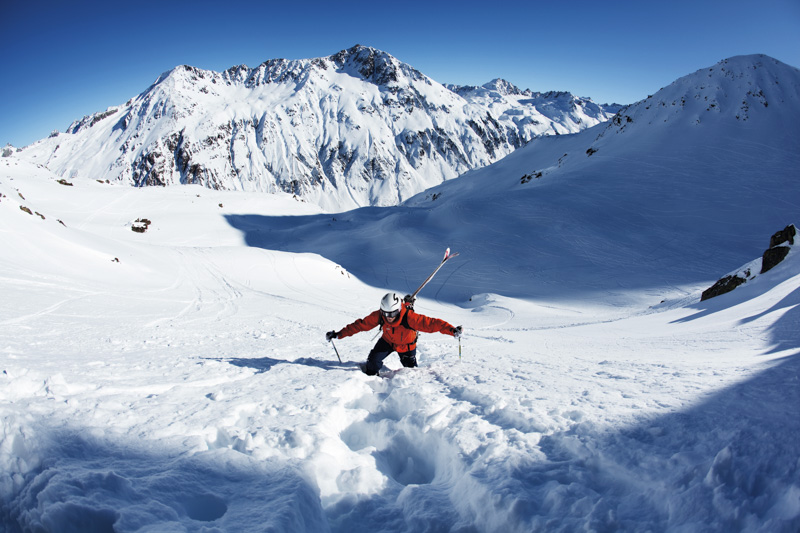 GEMSSTOCK. Gurschenstock. St. Anna-gletcher. Geissgrat. Nätschen. Realp. Oberalp. So many beautiful names, so many adventures. Andermatt is a Euro-Disney for freeriders, nature's gift to downhill fans. There aren't many places in the world of equal status. There is La Grave, in France. There is Alagna, in Italy. Revelstoke in Canada. Places whose names you often hear mentioned, tumbling out of the rumour mill. Standard points of reference. Ski centres that snowmen and snowwomen talk about in soft voices, around the world, over beer and peanuts.
"Have you been to Andermatt?" we ask each another.
"No, but I'd like to go," we tell each other.
"When?" we wonder.
"Soon," we say in concert.
"As soon as possible."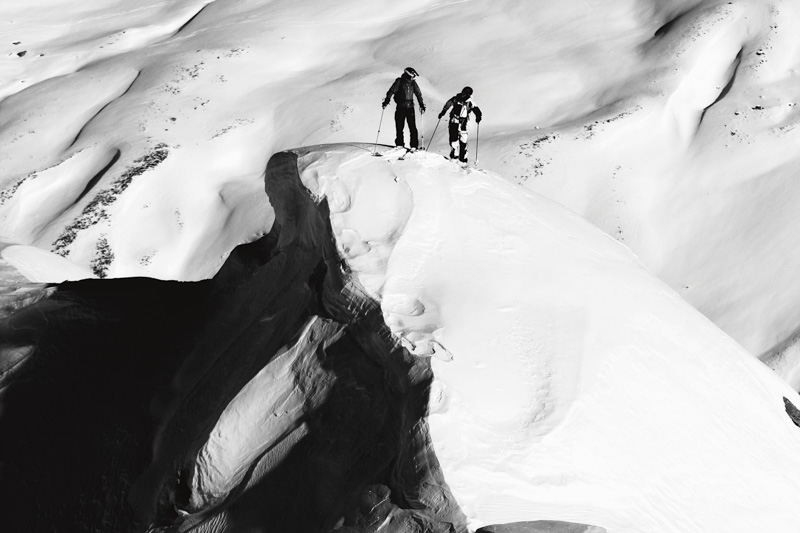 AND NOW YOU ARE HERE, at the summit of Gemsstock, 2,963 m over sea level. You look around at the snow-capped peaks in every direction, at the black trails and the red trails, and at off-piste opportunities whose equal you've seen only once before in your life: It was in a dream. The sun is out – there is nothing but sun and snow. You tighten your alpine boots slowly, slowly, almost ritually. Then you surf out in a traverse, entryway to the realm of untouched snow.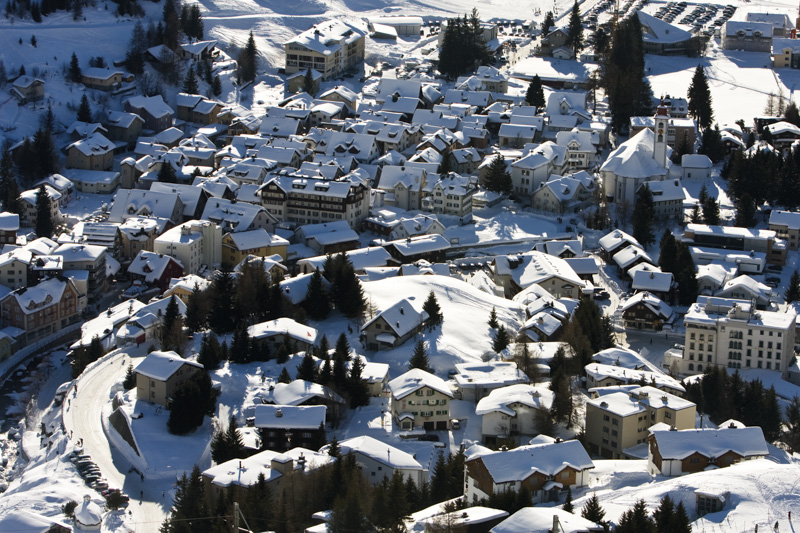 YOU ARE VISITING some of the most beautiful mountains on the planet. You are welcomed by a local population that's proud of its town, of its mountains, of the snow that falls in such quantities. It may sound pretentious, it may be an exaggeration. Nevertheless: Be humble at Andermatt. Be polite. Show respect. Find your lines, but know your limits. Enjoy the mountainsides as they should be enjoyed. Try the trails; drink a cappuccino; take a load off at Nätschen's sunning wall. Before you know it, Andermatt will feel like a second home. A place you long for whenever life takes you elsewhere.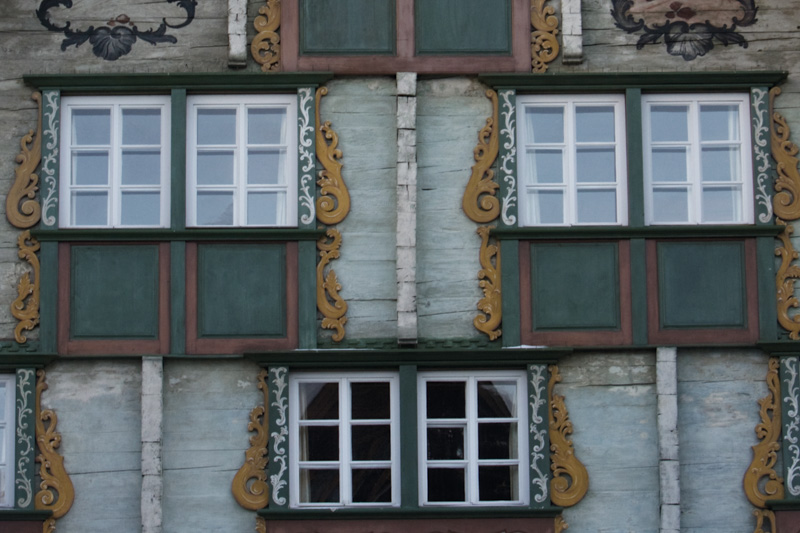 Facts
Welcome to Andermatt
General
Andermatt is not among the biggest ski destinations of the Alps, but it has a strong identity. The pleasant village has an elevation of 1,444 m, providing true Alpine atmospherics. From one side of town a gondola carries you up to the Gurschen midstation, at 2,212 m. Another gondola takes you to the legendary Gemsstock, at 2,963 m. Several T-bars and chair lifts provide countless downhill opportunities, both on-trail and off-piste. From the other side of town, a chair lift rises to the Nätschen midstation, at 1,842 m, where a new chair lift takes over for the journey to Gütsch, at 2,344 m. There you'll find excellent trail cruising, more T-bar lifts, sledging hills and plenty of chances to rest in the sun outside
the restaurants.
Travel
Fly to Zürich and rent a car – or even better take the train – to Andermatt. The trip from the airport takes about two hours.
Accomodations
Many cosy hotels and apartments. Try for example the Hotel Sonne (www.hotelsonneandermatt.ch) or the stylish new boutique hotel The River House (www.theriverhouse.ch). Check out www.andermatt.ch for more good options.
More info
www.andermatt.ch