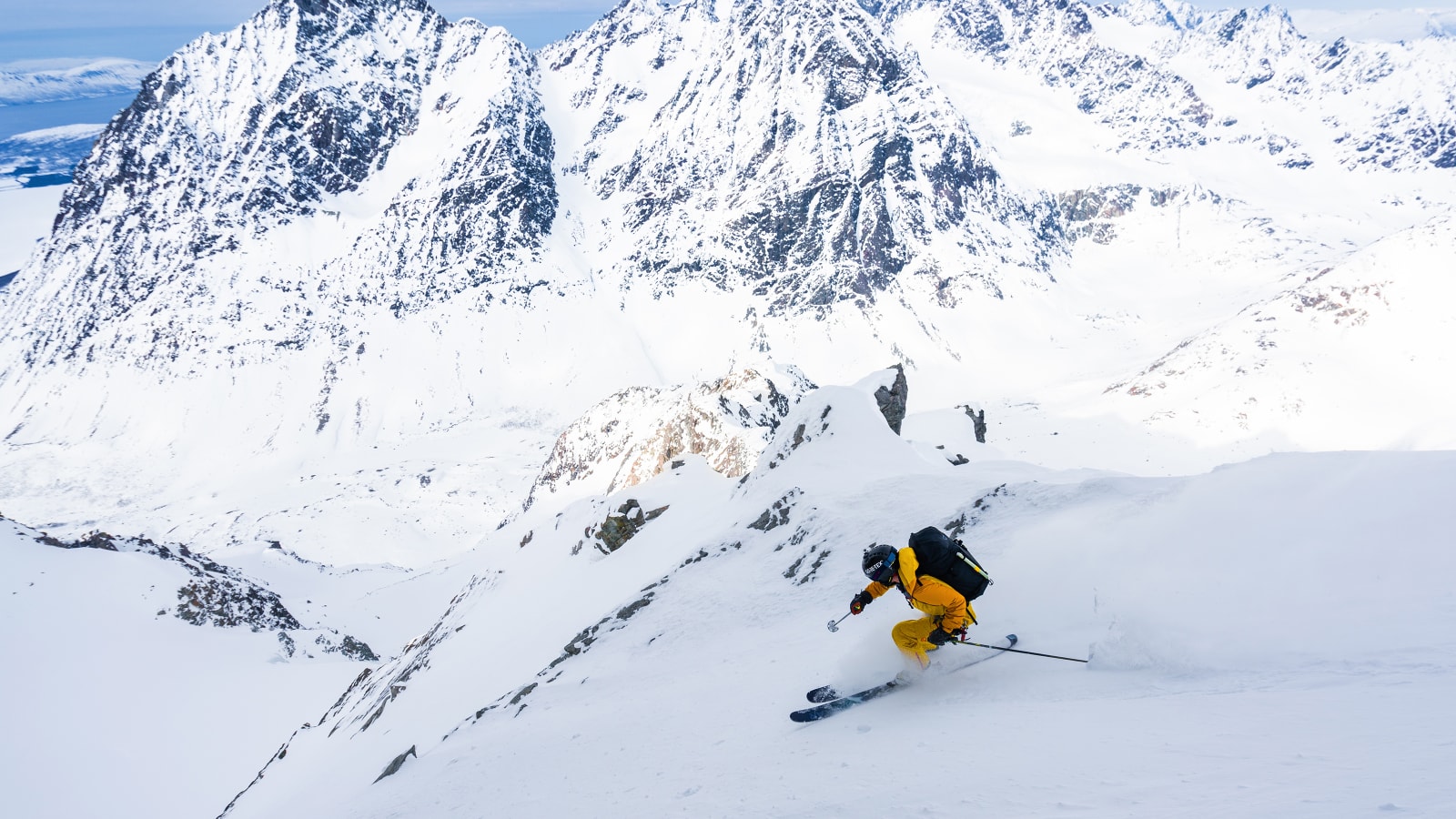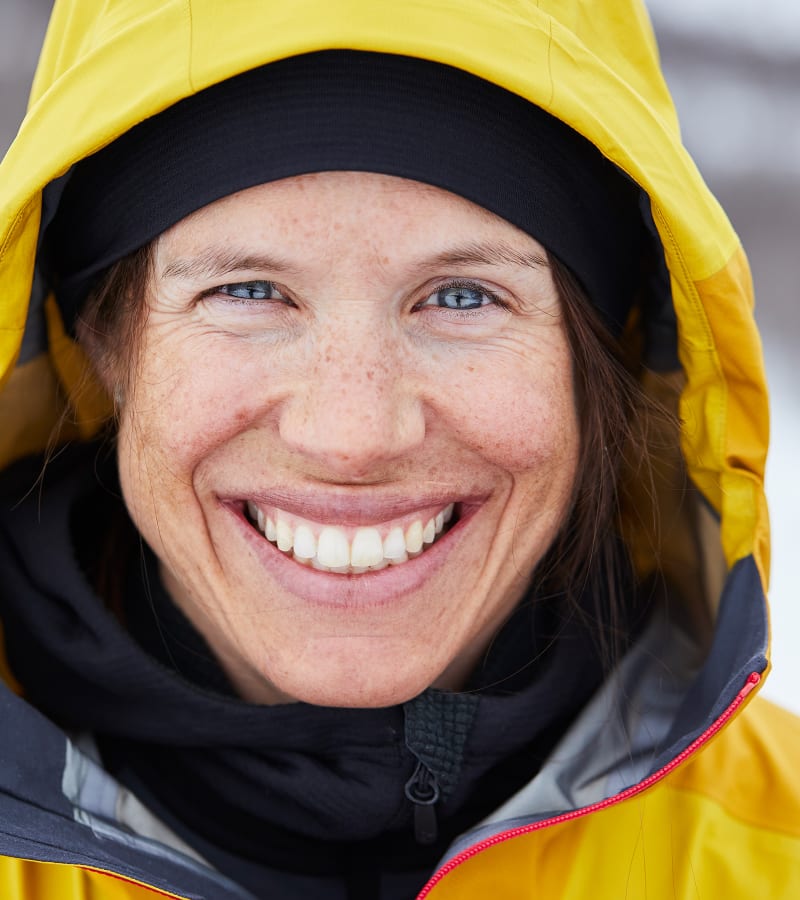 What is your best advice for those who are just starting?
My advice to people who are starting to ski tour is to adjust your tour to the conditions. Do not expect to ski a face or mountain if you only have one day. Be happy with just the fact of ski touring and adjust your plans to the conditions. The conditions being the avalanche danger and weather.
How would you describe the ski touring in the Lyngen Alps?
Ski touring in the Lyngen Alps is quintessentially amazing. You can access all types of terrain: Big faces, couloirs, mellow slopes, technical lines...and in all different aspects with the ocean or glaciers as backdrops.
What is your best insider tips for traveling to Lyngen?
Fly into Tromsø and take a trip around Kvaløya. This helps adjust your eyes to ski line eyes, and you can drool on the drive to Lyngen with the endless opportunities of ski trips.
Do you have to be a pro like you to enjoy skiing there?
No. There are a lot of aesthetic trips in northern Lyngen. There are mountains with low angle approaches and steep sides to peer down on from the top.
How would you describe the team?
Oh, a dream team!
Asbjørn Eggebø Næss: He is an amazing father, athlete and knows the ins and outs of the ski scene. It's an honor to call him a friend.
Nikolai Schirmer: He finds a positive story within all he meets. His creativity and positive outlook are present in his pictures and videos. His athleticism and playful nature go hand in hand with his professional photography/videography. He's the complete package.
Reveal your favorite garments from the Lyngen Collection!
I like the Gortex pants and jacket: They are very lightweight and breathable. The jacket has a zipper where you have a venting system in the front for the way up and then you can zip it closed for the way down. I also like the down vest. It is a nice weight and adds just enough extra warmth in moderate temperatures so that a down jacket is not needed.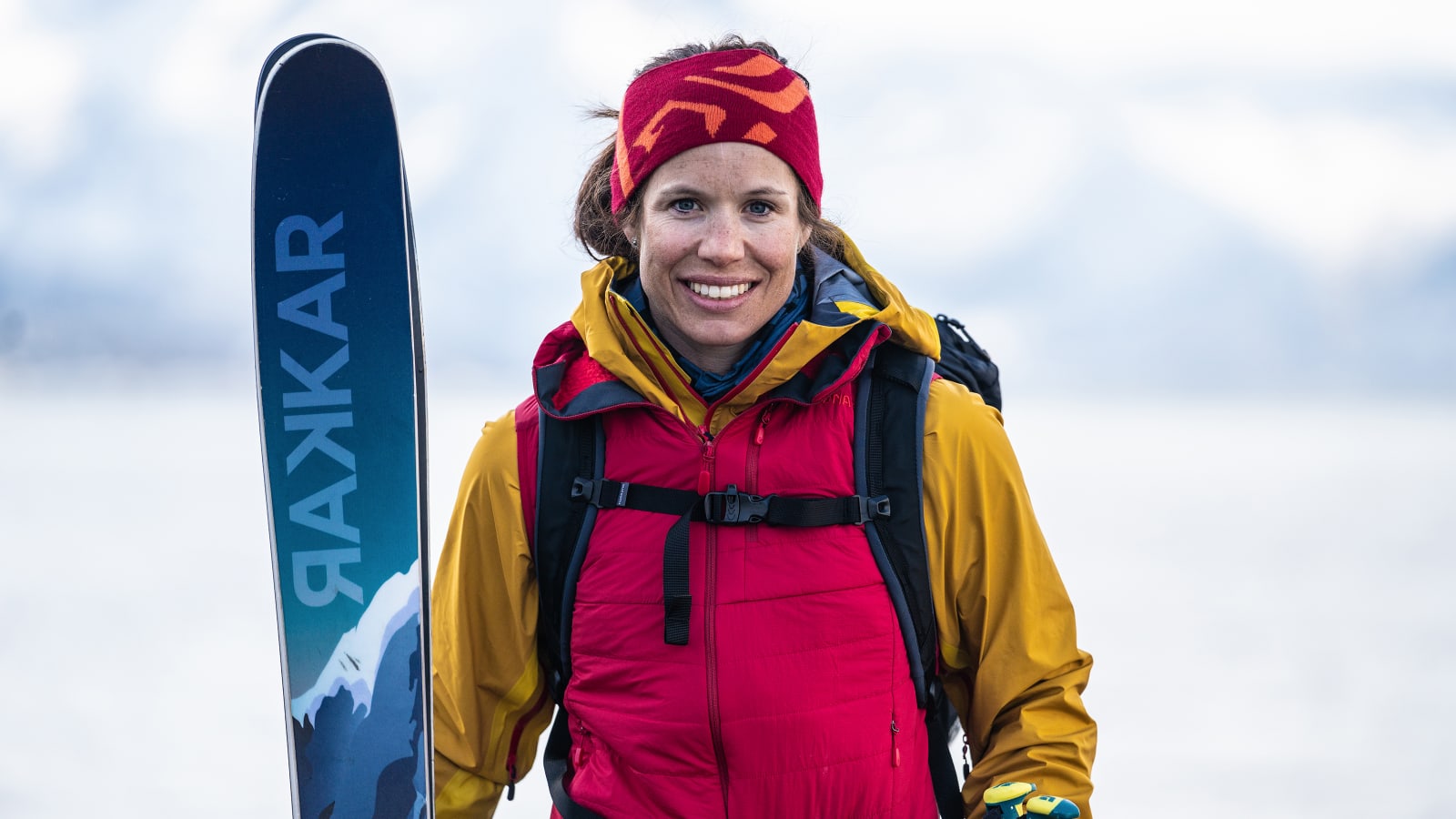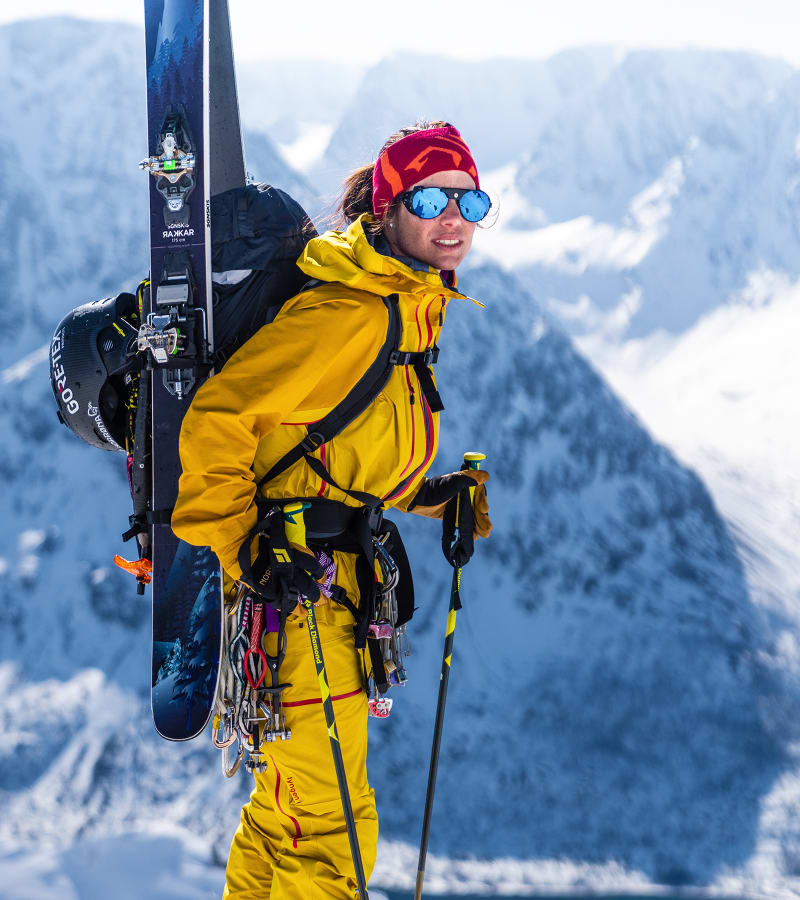 How does the climate changes affect your sport?
I'm going to define climate changes as the human-induced greenhouse gas emissions. How that affects precipitation and temperature are uncertain. I worked 4 years for the US Army Core of engineers &research laboratory with projects in Alaska, Antarctica, and Greenland in climate modeling. There are so many positive and negative feedbacks and non-unique solutions. I want to focus more on the way we use and preserve the nature around us. Moderation never killed. 😉
How would you describe your environmental responsibility?
Looking towards win-win solutions.
I feel the best we can do is to observe, follow, care, and adjust/ adapt. This is why I switched my 10-year petroleum career to mountain guiding and fisheries. I feel at an individual level, it is difficult to always do what is best for the environment but we can work towards finding better solutions or at least testing different solutions, and see how their outcomes strike a balance in the greater ecosystem. In addition to outdoor activities and sharing them through guiding, my passion is making waste into a resource and finding business models that have long-term outlooks with adaptive plans. My environmental responsibility in what I have just described is modern sustainability.
How do you teach your kids to respect our planet?
We teach our kids to sort the trash. We explain to them what happens to the different types of trash. When we see litter, they don't pick up paper, they only pick up plastic. We have been involved with organized beach cleanups where my kids have helped with the sorting.