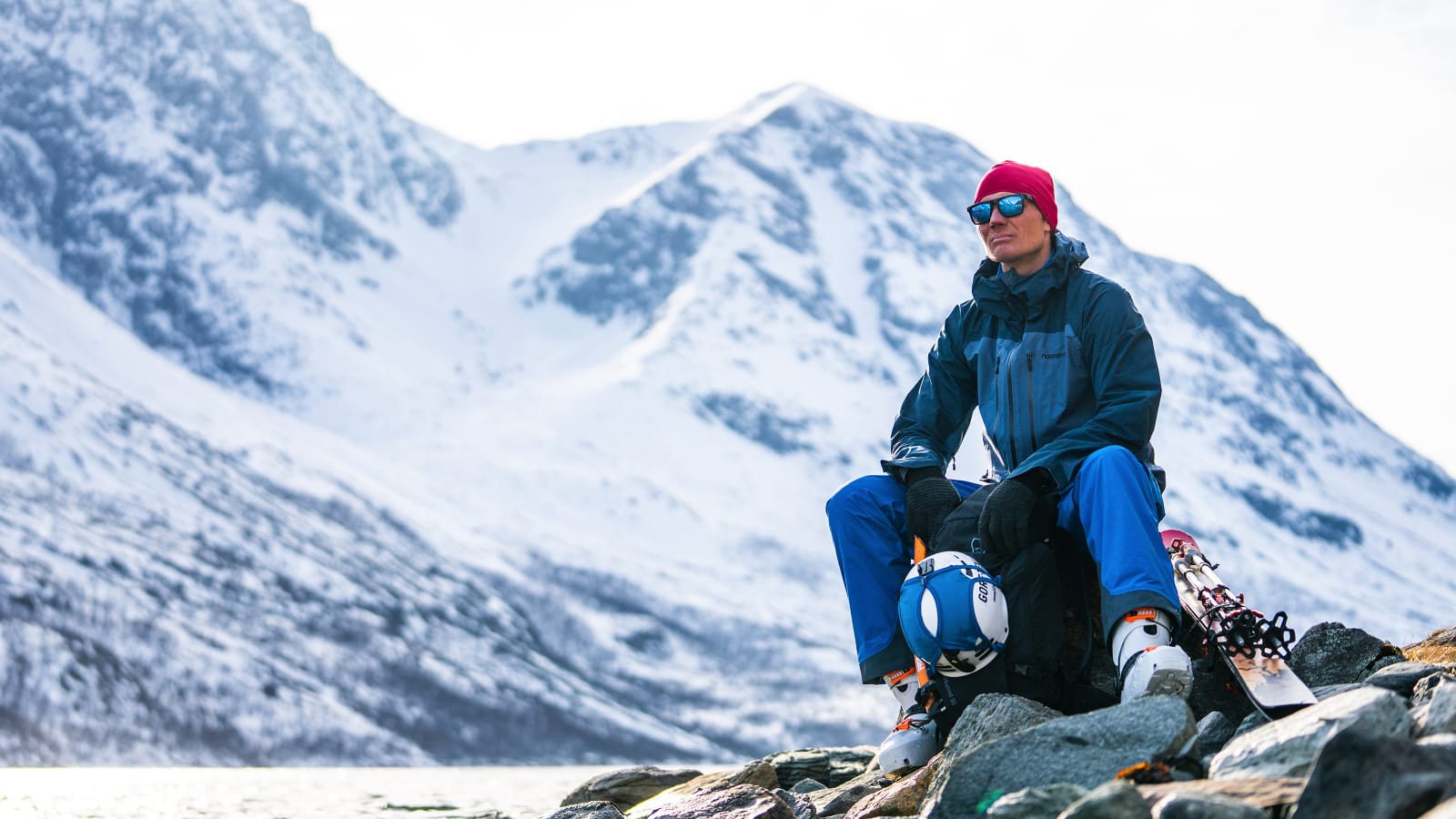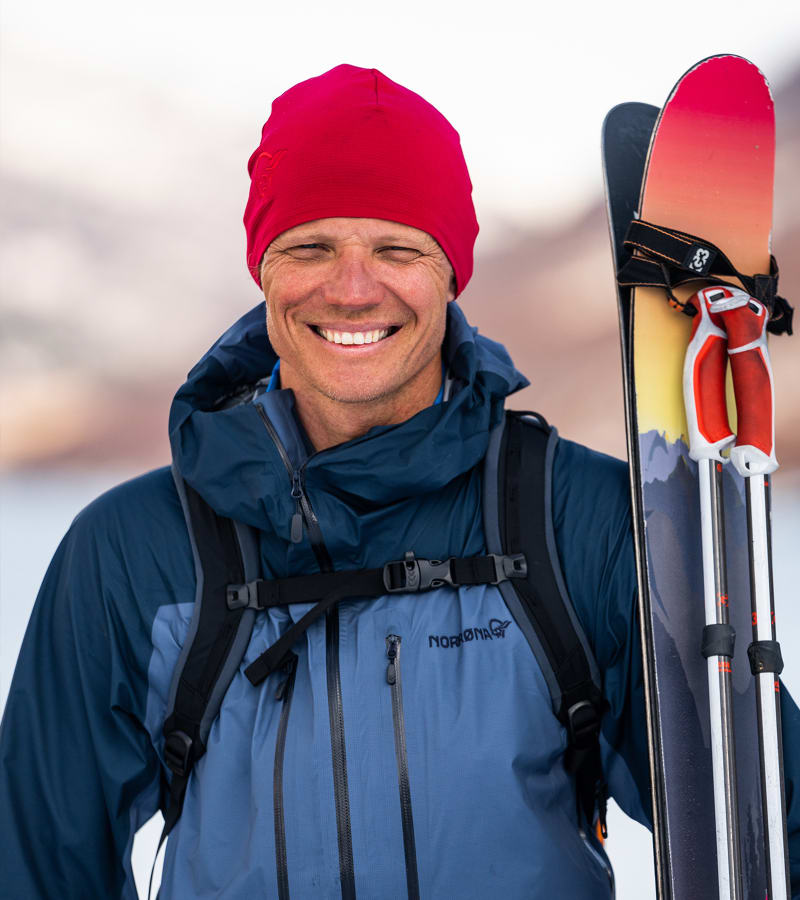 Tell us something about the rest of the team!
Merrick Mordal: What a kick-ass woman! I haven´t known her for more than half a year but she really surprises me. Like me, she has two kids, so we are on the same level on many things. She has tons of experience in the mountain. We also ski and have an excellent communication!
Nikolai Schirmer: He´s like Superman. I mean this guy is fast up and crazy fast down. His spirit and warmth make the day. Always. Even if the weather is really bad, he smiles. He´s probably one of the best ski buddies you can have. Did I say he´s fast?
What makes Lyngen a great ski destination?
"Lyngen plays hard to get". Hard to get in terms of accessibility, you have to climb the mountains. In the French Alp, on the contrary, you have lifts bringing you up to the lonely peaks.
What is your best insider tips for traveling to Lyngen.
Look at the weather patterns. Wind from the north gives cold snow. Wind from the south gives warm snow. I want cold snow.
Do you have to be a pro like you to enjoy skiing there?
Not at all! But in order to get a better skiing experience, I would recommend that you are familiar with ski touring. Read guidebooks, ski with friends who know the surroundings or book a guide.
What are your favorite garments from the Lyngen Collection?
The Lyngen Gore-Tex pant and Jacket will for now and for a long time be my uniform when I go ski touring. This is loaded minimalism to the edge. I am stoked that the jacket and pants weight less than a kilo! I also dig the down vest with double zippers in the front. I can´t believe it´s not done before!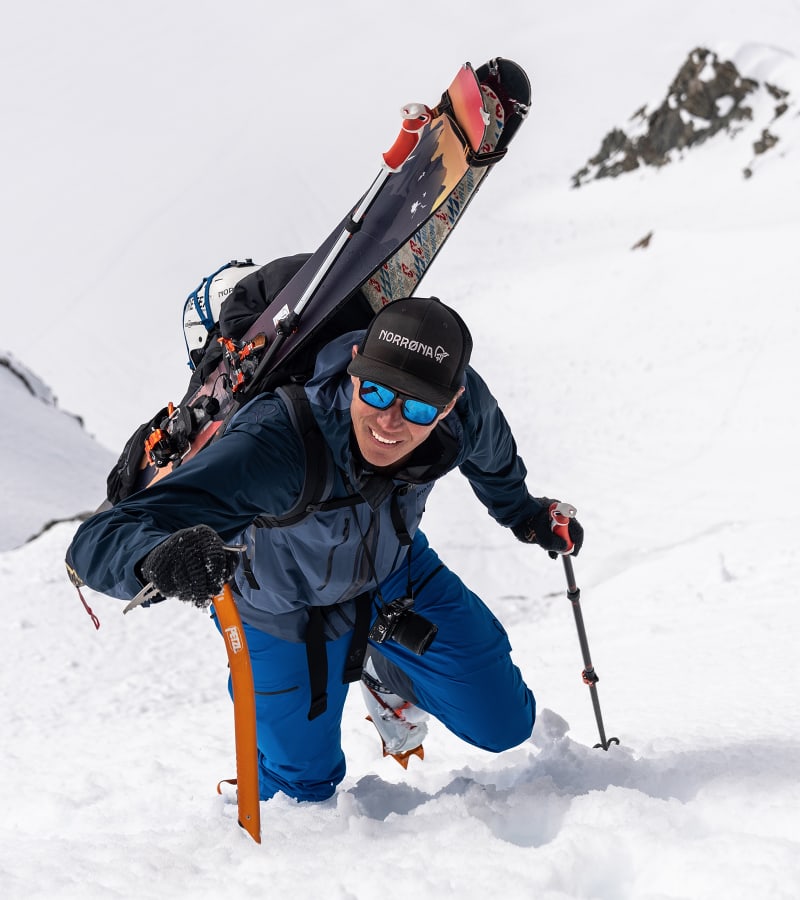 What is your motivation?
I´m motivated by the stuff I see. When I see good ski lines that I shoot with my camera, I study them and wait for the right conditions. The more I ski, the more terrain I see. This gives me reasons to get out and ski them.
You are also a great biker, climber and even surfer. Tell us why you are drawn to such activities.
I really like doing different activities. I´m not drawn to exercise but action sports, keeps me motivated because I like the small progressions you get by doing them over time.
Define the ultimate conditions for your sport.
No avalanche danger, good clothes, 2 feet of snow, good friends and good vibes..
How does the climate changes affect your sport?
Since the temperatures are rising we will at some point loose the smaller glaciers and the snow level will move higher.
As you mature in the sport what lessons do you want to leave with those who are just starting?
Keep the playfulness in your skiing. You´ll end up in the backcountry in the end. Ski the park when the snow is no good for anything else. Build backcountry kickers with your friends. Brew your own beer you´ll get tons of ski buddies by doing it.