Typo: Robert climbed Trango Pulpit in 1999, not 1990.
Story by Ambassador Robert Caspersen
In November/December 2017, I fortunately got an opportunity to visit the Antarctic continent again, this time together with my three good friends Ole Ivar Lied, Ivar Tollefsen and Trond Hilde. Our main target was the over one thousand meters high east face of Gessnertind (3020m). It's only four or five peaks in Queen Maud Land that are higher than 3000 meters, and Gessnertind is the closest neighbor to Jøkulkyrkja (3148m), the highest. Gessnertind is an alpine peak, and the only one of the 3000 meters that requires proper climbing with a rope to reach the summit.
Gessnertind had only been climbed once before, in January 1994 by Sjur Nesheim, Jan-Åge Gundersen and myself. The ascent took us about twelve hours via the easiest way we could find: steepening snow up the northwest ridge, traversing into the north flank and rock climbing to the summit.
Already back then its huge, vertical east face amazed us. However, we were too busy exploring the other mountains in the area, focusing on Ulvetanna (2931m) and the other peaks in the Fenriskjeften massive. Gessnertinds east face ended up in our mental archive of "walls awaiting us". The easterly exposition of the wall meant little sun as well as exposure to the dominant wind directions in the area – so it ended up in our mental archives as "a cold wall awaiting us…".
Now our mental displacement mechanisms had worked long enough and it was time to give this mountain some more attention – the east face is after all one of the tallest vertical walls on the continent.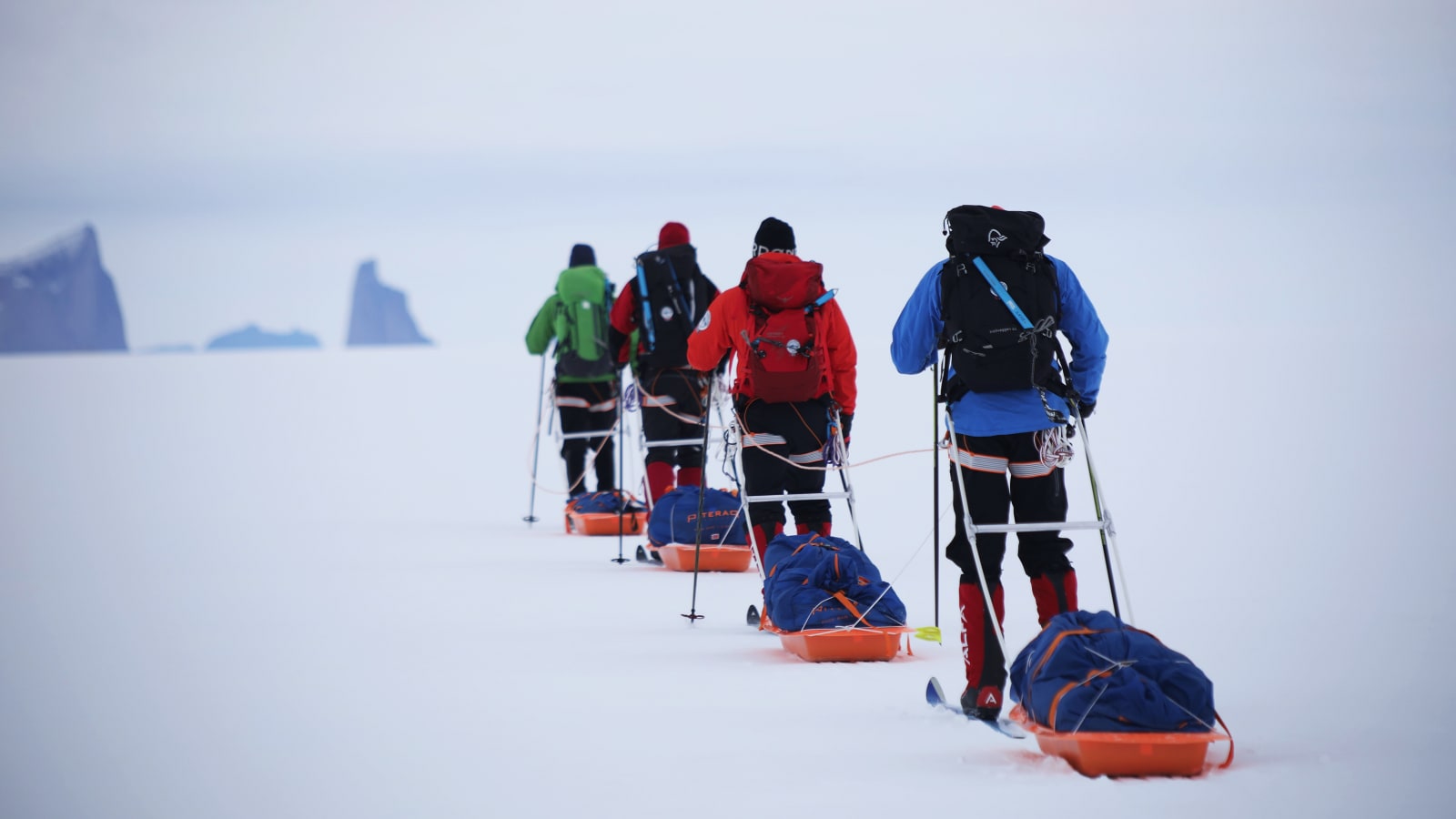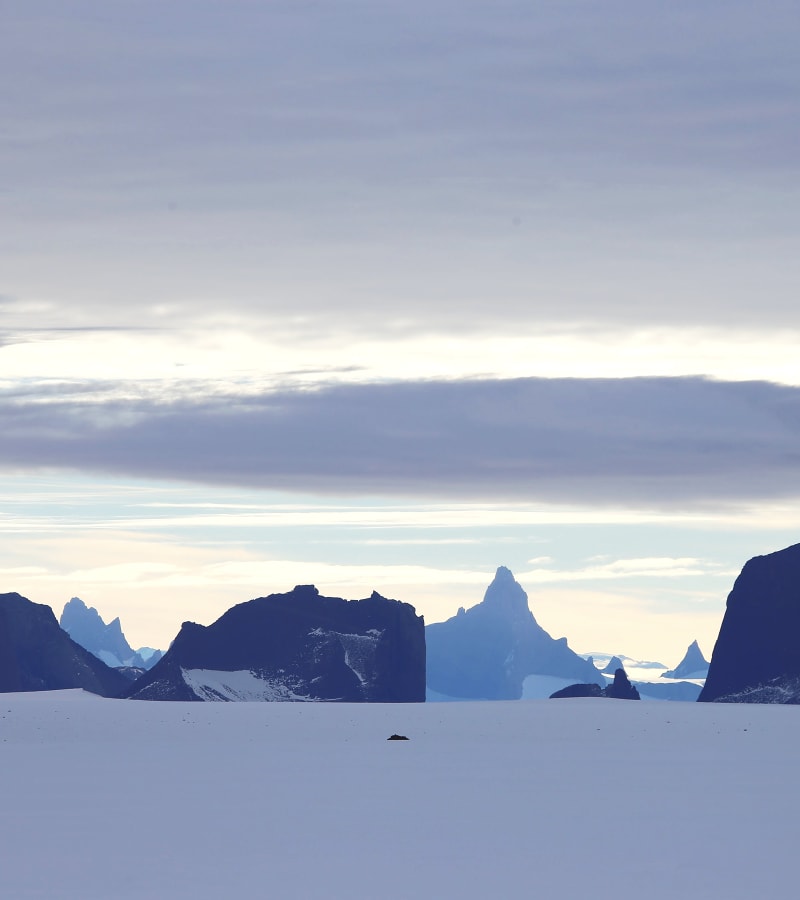 The rock formations we depended on to climb and to protect ourselves just suddenly died out and vanished. During our scouting from the ground with binoculars, there was one short section in the middle of the face where we could not see any obvious cracks. But still, we had hoped that some small cracks – difficult to spot from a distance – would appear and lead us beautifully into the more obvious crack systems above. This often happens in the mountains. This time, it did not.
There were clearly rock formations and opportunities, but not for us - as we considered it. The risk was too big. Our last belay was on a big ledge, and above us we were looking at fifteen meters of run-out climbing with no good gear on very fragile rock.
I have to admit that being in the same situation fifteen years ago, there is a good chance I would have tried to climb a little further. But that was before Frøydis, Mari, Per and Astri became part of my life - more important than any mountain
If we only had been on a hanging belay with a steep wall below and not a big ledge, we could have risked taking a long fall without getting fatally injured… When we realized how bad this could turn, we decided to give up - it was not worth it.
Backing off a major climb always leads to rumination, anguish and doubt; could we have done something different? Tried more? Up a different line? Am I loosing it, or was it a good call? Fortunately, we all four shared the same perception of the risk ahead, and the limits of risk we were willing to take on this trip.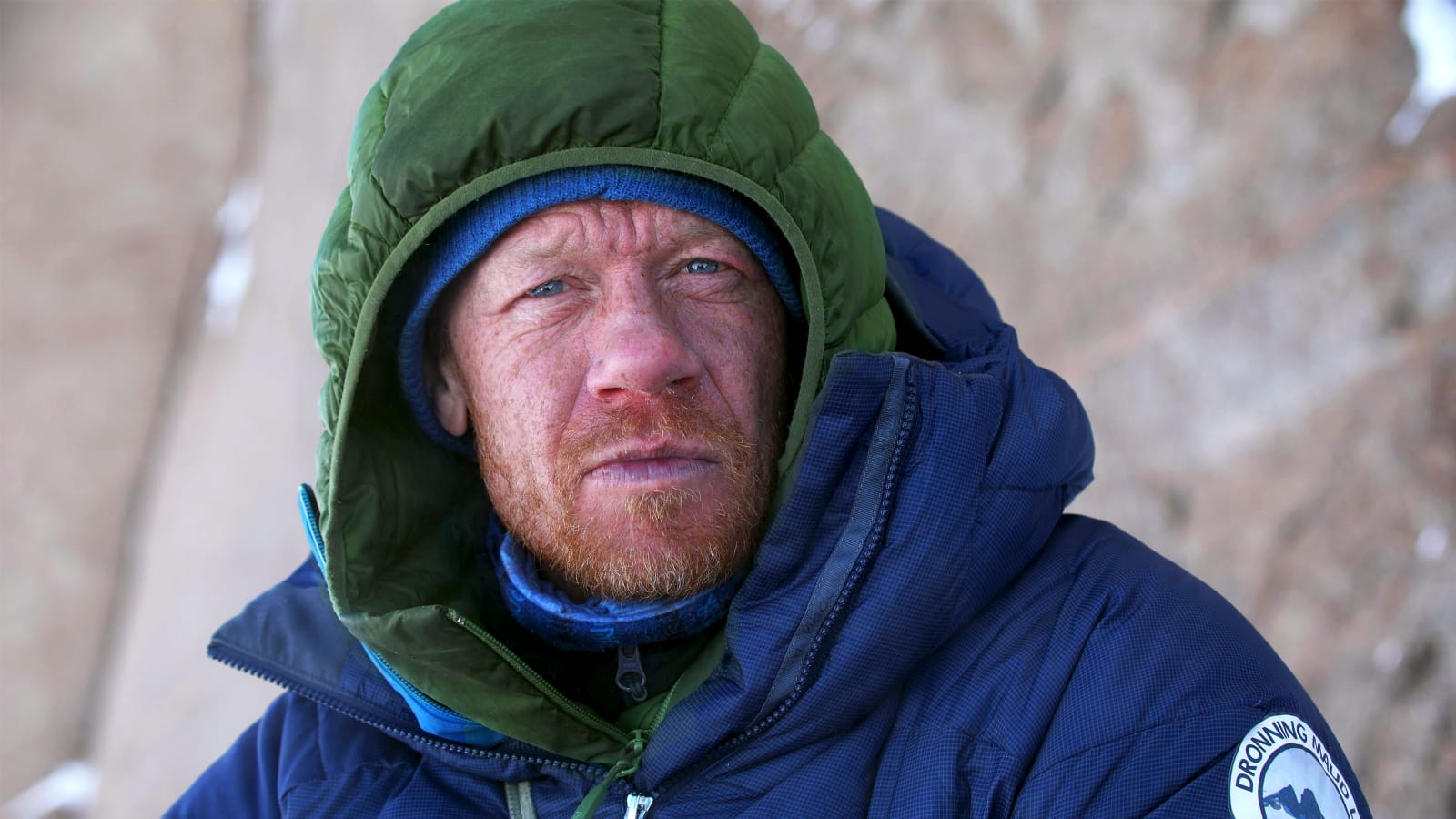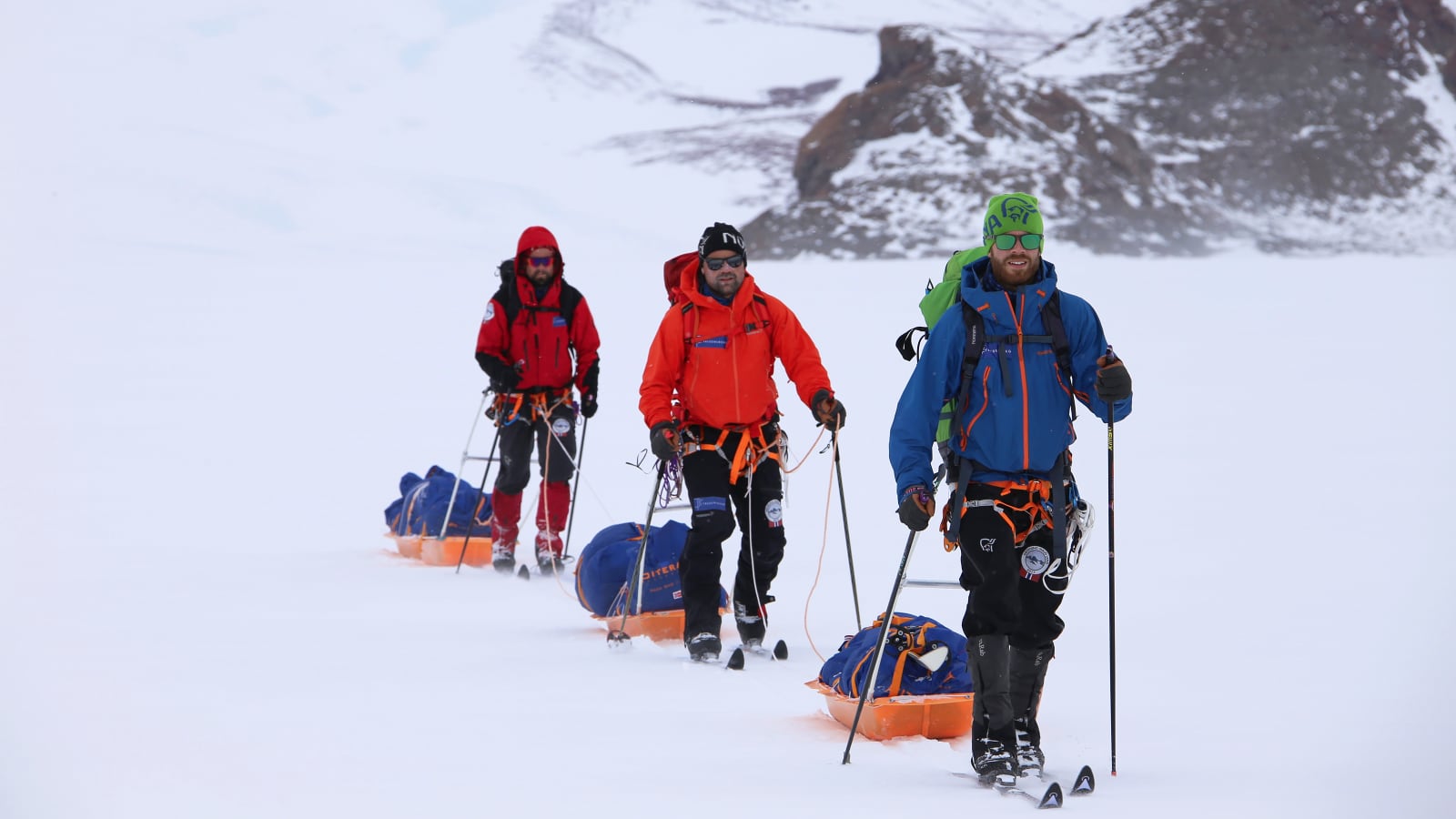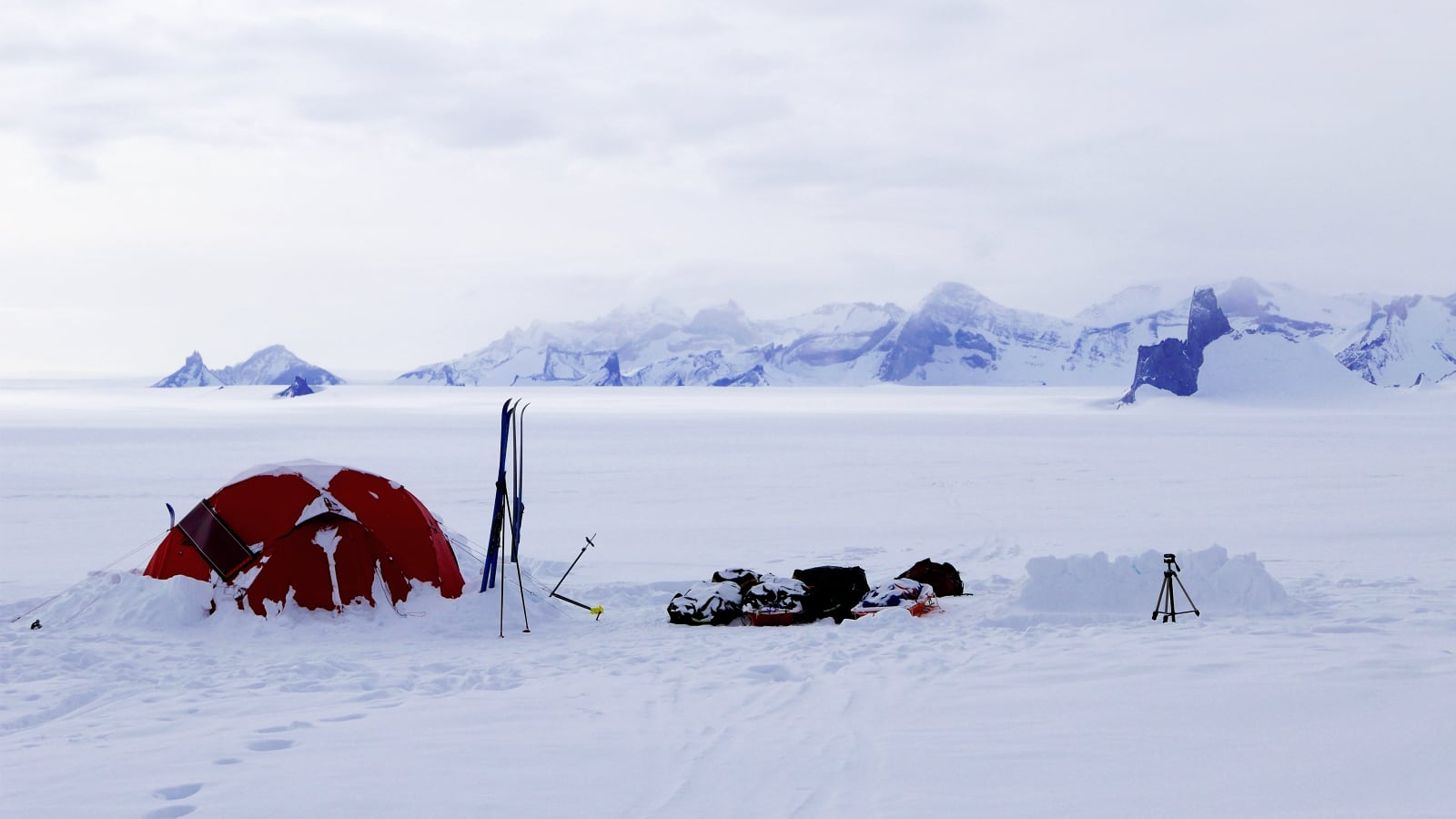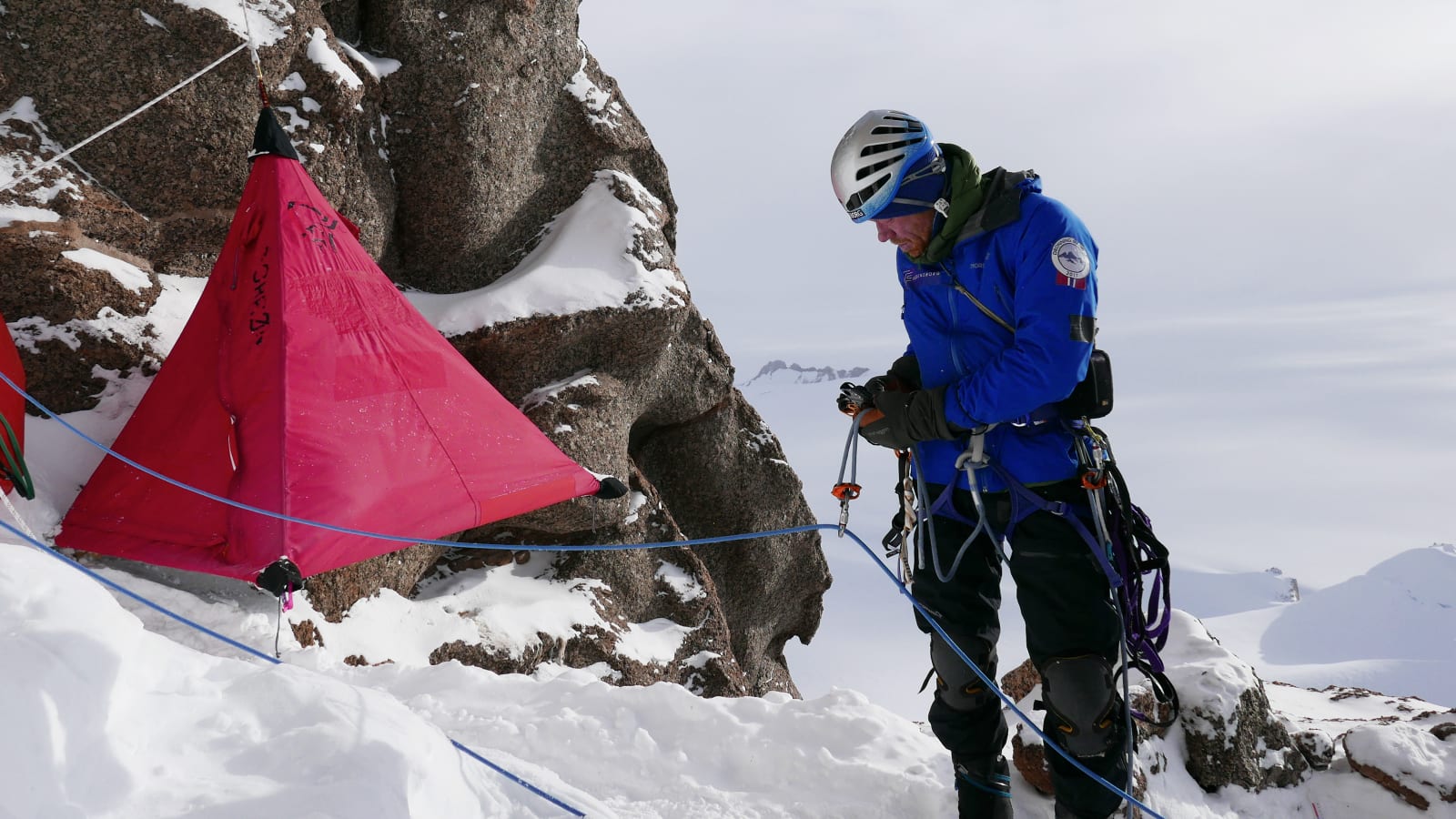 We were also firmly dedicated to the challenge of climbing in the best possible style and not changing the nature of Gessnertind. We had a clear goal of not leaving any lasting traces on the mountain and to not bring the mountain down to our level. In other words: not placing any bolts, neither for progression or belays, and not chipping bat-hook placements to aid past blank sections.
In the history of big wall climbing, such methods have traditionally been accepted to a certain extent, to bypass "blank" sections of rock trying to reach new cracks and connect lines. Many of our heroes and role models have used such techniques to establish big futuristic climbs in Yosemite Valley, the Great Trango Towers, in Trollveggen and elsewhere. And we too have sometimes used such strategies in big walls in Karakoram, on Baffin Island, and in Antarctica. In light of this "tradition", few climbers would have argued if we had placed a few hand drilled bolts to safely pass a short section on Gessnertind. But we chose a different approach - a more provident and sustainable.
The number of people climbing has exploded in recent years, while the worlds resources of unclimbed mountains and walls, is diminishing rapidly. If we today choose to bolt in the mountains where we find it difficult or too dangerous, we risk depriving future generations of their possibility to experience these ultimate climbing challenges. What's left to dream of and to explore for climbers in fifty or a hundred years, if we consume all virgin mountains now?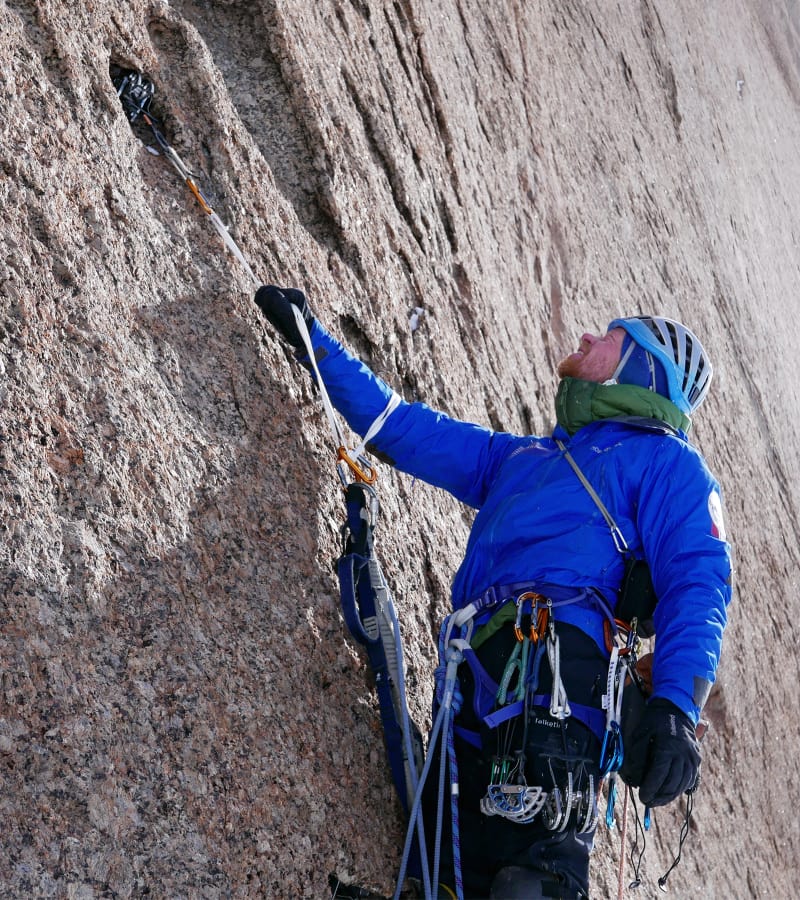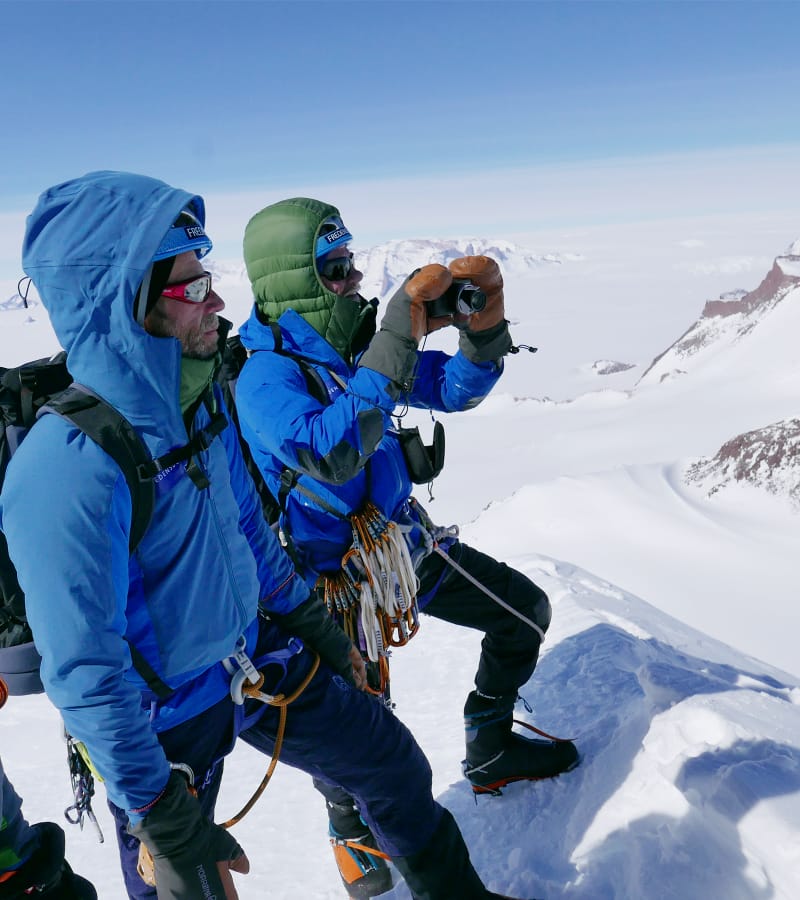 We climbers together define our sport and make the rules for the game we play. The use of bolts is undoubtedly come to stay within certain arenas of climbing. The vast majority of climbers today, even the most dedicated mountaineers, enjoy sport climbing on small crags, and on indoor walls – it's good training – and fun. But we must not let the sport-climbing standard for protection define our sport in the mountains – which is a different activity. We must make sure to conserve some areas for pure adventure climbing, entirely on premises of the nature.
I have an idea that there are two categories of climbers who need to be especially aware of the climbing style they adopt in the mountains, so they do not ruin the opportunity for others to find true adventure. These are a) older climbers (35+?), who are more comfort-oriented and risk-averse due to declining testosterone levels and increased family responsibilities, and b) heavily sponsored climbers with pressure to deliver images, movies, blogs and stories (of success).
Unfortunately, I belong to both groups. And therefore, I must be particularly careful not to bring nature down to my (declining) level. I am truly convinced that some braver climbers sometime in the future will climb the east face of Gessnertind in good style.
We had dreamed of this rock face for years, and now worked intensively for nine days to climb it - and suddenly the moment of truth was over us - we cannot get up!
One long day of abseiling put us safely back on the ground. Surrounded by otherworldly nature we did not depress for long. Already the next day we set out trying to climb Gessnertind via the much easier northern flank. We had a great day moving fast in easy, fun terrain, soloing a lot, and only roping up for a handful of pitches. It felt good to stand on the top looking around at an eternity of ice and snow, knowing that we had respected the nature of Gessnertind.
Even though we did not manage to climb the east face of Gessnertind, we reached our main goals: experiencing magnificent nature, good friendships and big challenges.
After this we still had two weeks left of our holiday. During this time we travelled almost three hundred kilometres on skies, exploring other mountain ranges and making easier alpine first ascents. The most notable was the beautiful summit of Kyrkjeskipet (3083m), which is probably the second highest peak in Queen Maud Land.