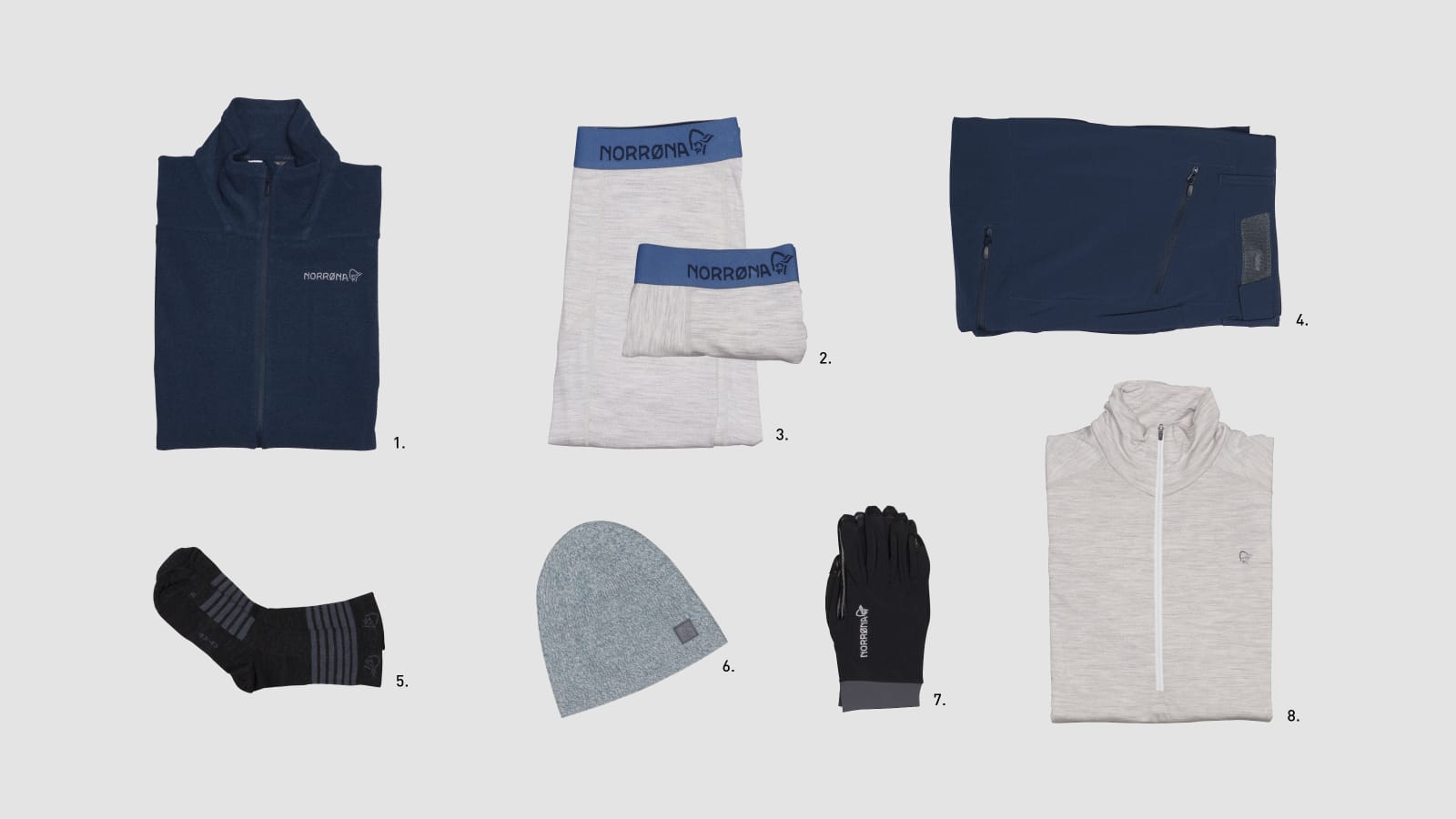 1. Lightweight and durable fleece with good flexibility, like the falketind warm1 jacket.
2. A premium, temperature-regulating wool boxer with natural odor resistance.
3. Premium, temperature-regulating wool longs with natural odor resistance.
4. Flexible and lightweight pants with good breathability such as the falketind flex1 pants.
5. Mid-high wool socks customized for hiking boots.
6. Thin to a mid-thick wool beanie.
7. Windproof gloves with a good grip – falketind windstopper. It may be a good idea to bring an additional, more insulated pair if the weather turns colder during the climb.
8. Premium, temperature-regulating wool zip-neck with natural odor resistance.
9. A light hybrid windbreaker with excellent breathability, trollveggen hiloflex200 Jacket.
10. Lightweight and waterproof pants which can easily be put on top of your pants. We suggest the bitihorn dri1 pants during summer trekking or trollveggen gore-tex pants on days with more challenging conditions.
11. A lightweight and waterproof jacket that adds minimal extra weight. Put it on top of the windbreaker to gain extra warmth and protection. It's also possible to go for one light Gore-Tex jacket, but building your own two-layer with these jackets will give you greater adjustability to the conditions. For light summer excursions, we suggest the bitihorn dri1 jacket. For winter climbing we recommend trollveggen gore-tex pro light jacket.
12. GPS, map, and compass to keep track of where you are and where you're going and in case of emergency.
13. Phone and an extra charger if necessary.
14. Snacks that give energy, for example, mixed nuts.
15. Sufficient, energy-rich food.
16. A snug buff such as the /29 microfiber neck.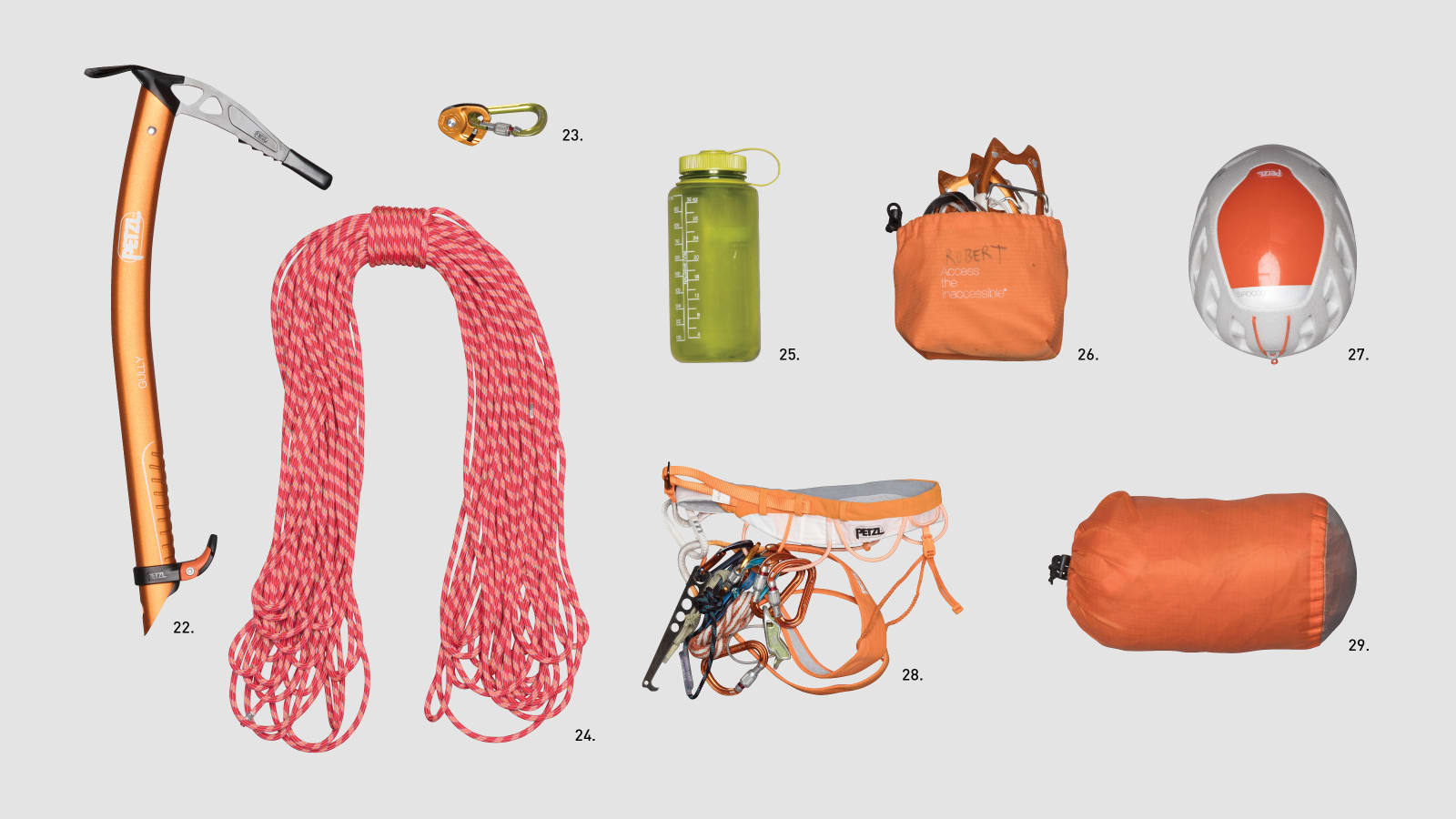 22. A lightweight mountaineering ax.
23. Rope Clamp.
24. Another rope if necessary.
25. A 1L water bottle. A good tip is to map out sources of water along the trail, so you don't have to carry more than necessary.
26. Lightweight crampons.
27. Lightweight, but a solid helmet.
28. Harness with your personal equipment – knife, carabiner, pulley, slings, nut buster.
29. Wind sack for emergencies and unforeseen weather changes. Combined with the sports tape further down, the most essential extra safety equipment.