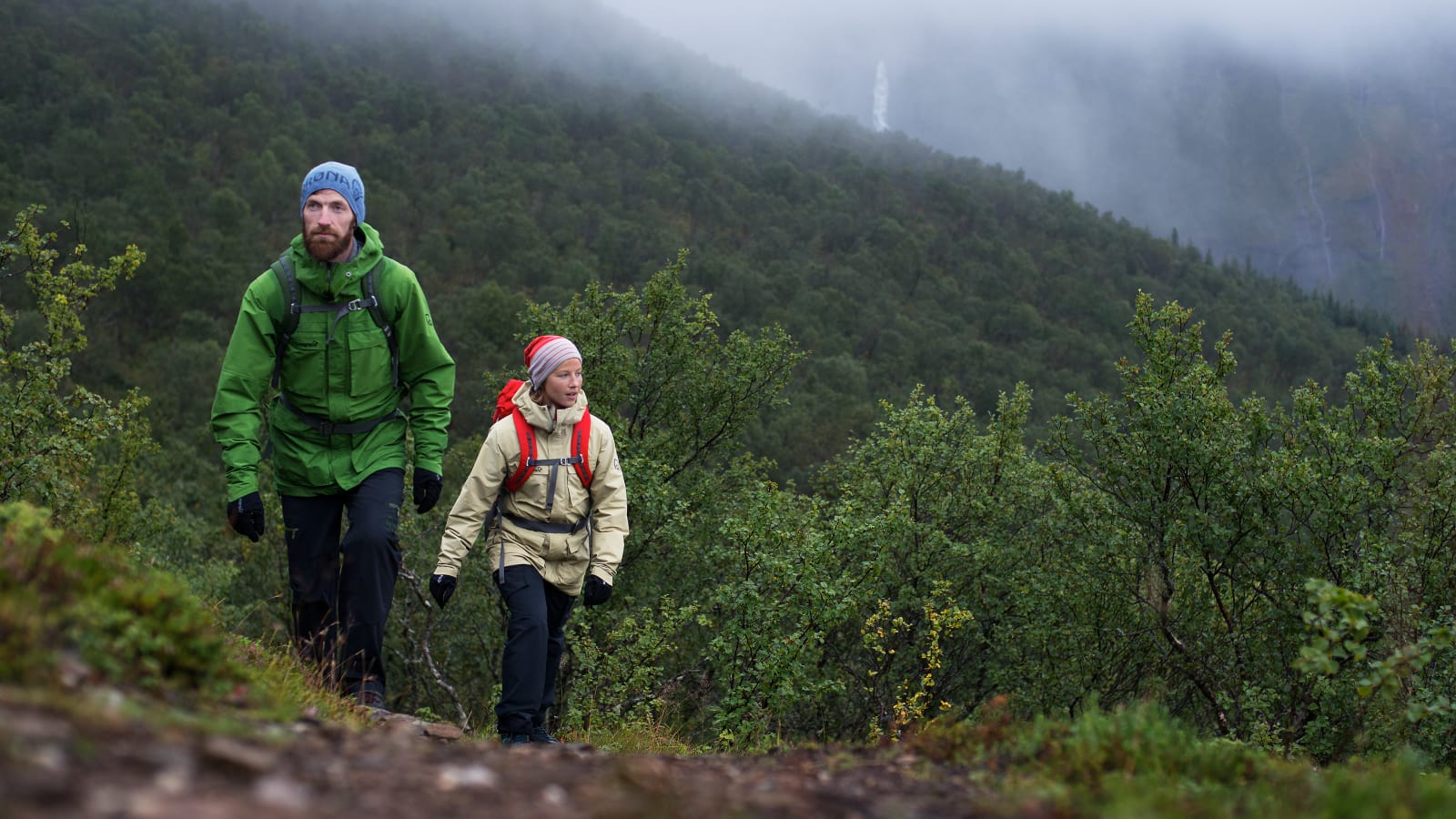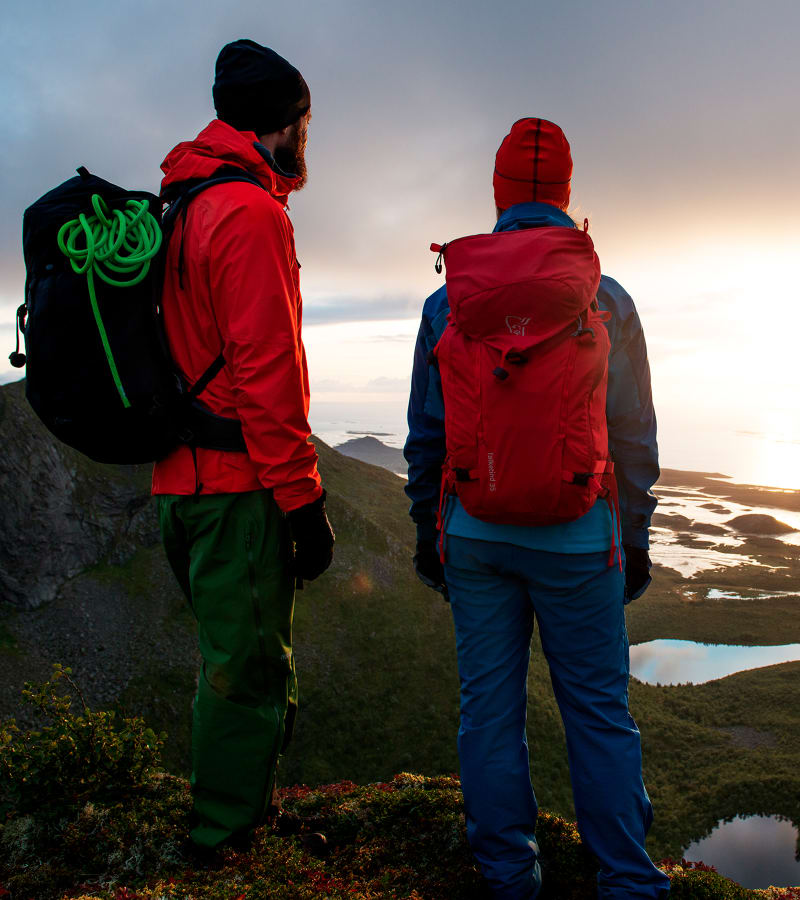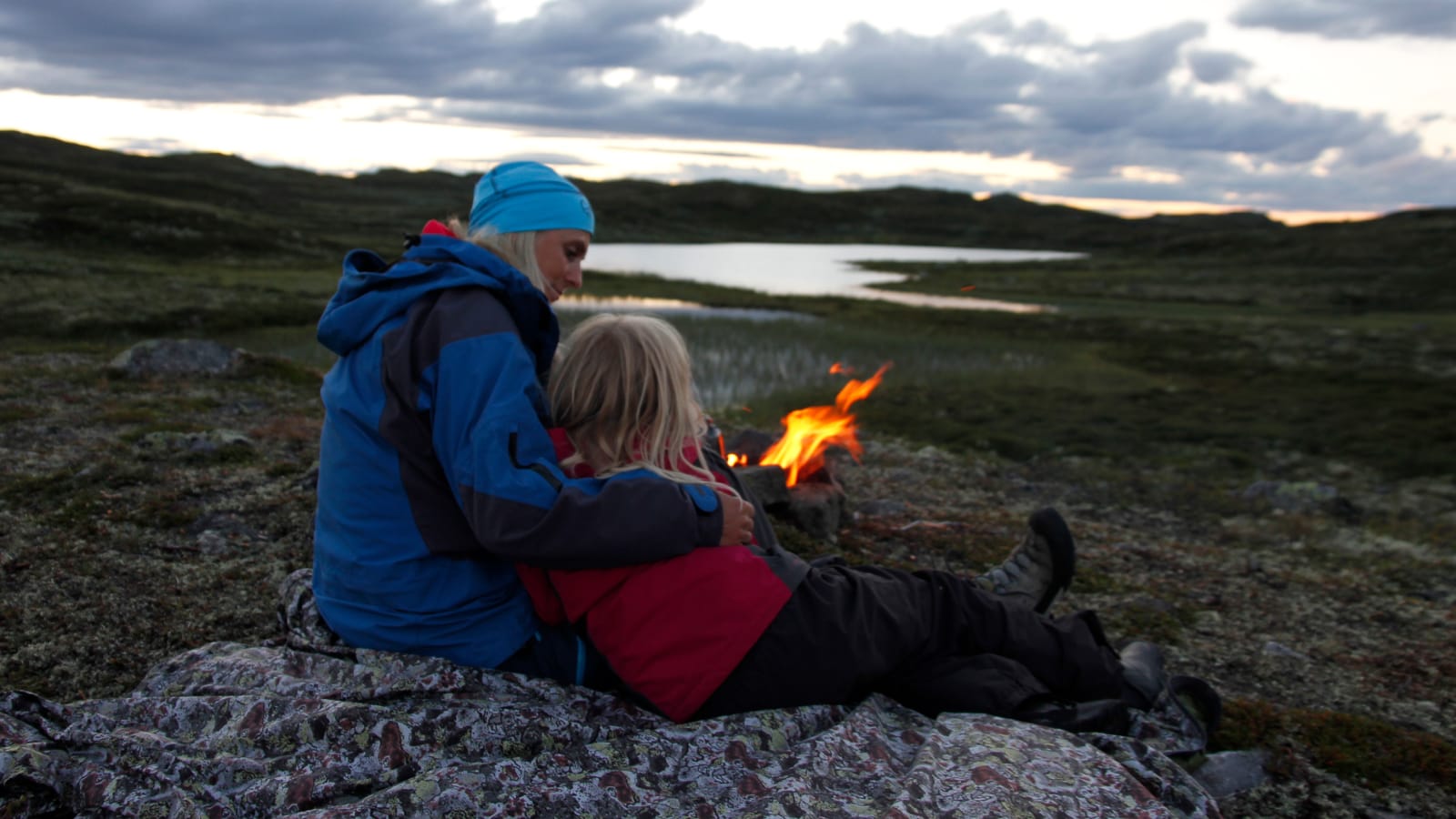 The shifting conditions of fall require durable, flexible and versatile clothing. We recommend following the 3-layer principle. This is based on is based on transporting moisture away from the body, limiting heat loss while isolating for wind and weather.
First and inner layer should always be wool. Our merino wool baselayer is developed to suit your outdoor activity perfectly, regardless of the weather conditions, season or intensity level. Merino wool regulates temperatures, are breathable, quick drying and are keeping you warm even when wet. And the best part – It doesn't itch.
The mid layer shall isolate and keep you warm. Choose a fleece or a woolen piece. These materials have the ability to control the temperature with their combination of heat and moisture transporting properties.
The outer layer should be a quilted jacket or a shell jacket that protects against wind and weather.
Also consider the choice of footwear. Shoes or boots should have plenty of space for socks and soles, and remember that your toes need room to move.
Insider tip: Choose clothes that are spacious, which will allow for more layers of clothing. Movement provides heat and air insulation.