finnskogen
Forest hunting
Hunting products that let you move silently, while enjoying optimal protection against wind and weather
Welcome to finnskogenOpen

Finnskogen is the name of a large forest area stretching along both sides of the border between Norway and Sweden. It offers excellent big-game and small-game hunting. Moose, deer, grouse, hare and beaver are just a few of the possibilities. Norrøna unveiled its finnskogen concept back in 1993 with a low-noise Gore-Tex® hunting suit for stealthy hunting. Finnskogen hunting products let you move silently while enjoying optimal protection against wind and weather. Experienced hunters helped in the creation of Norrøna's finnskogen line, which set a new standard for hunting wear. Today one of Norway's most active hunters, Martin Blom, supplies important new ideas for continued development.
finnskogen warm2 Jacket (M/W)
BUY NOW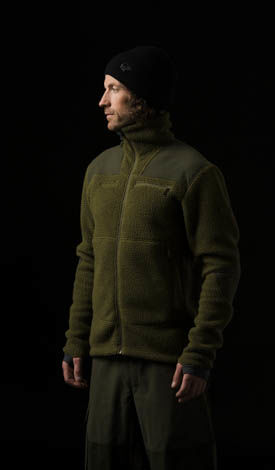 Forest hunting
finnskogen
Silent, waterproof and windproof to ensure the ultimate forest hunting experience
All finnskogen products
EUR 499

EUR 199

EUR 379

EUR 189

EUR 199

EUR 99

EUR 239

Our most silent hunting backpack, made of loden wool

Color: Green

Size: Which size would you like?