She grew up competing in gymnastics and became an engineer but the city life and regular working hours never appealed to her.
- Working for myself, sharing my passions and enjoying nature makes me happy and allows me to have balance in life.
Eva runs a small guide business with her partner Wolfgang. In addition to being her partner in life and business, he is also one of her biggest inspirations.
- Wolfgang inspires me because he has no preconceived ideas about how life should be or what one must do. He sees no obstacles in following our dreams – it´s all about setting your goals and working hard to get there.
What does nature mean to you?
- Nature to me is all that is beautiful, everything we need, all the lessons we can learn and the best place to build relationships. In wild places experiences are intense. Out there we have to trust and value our companions and we must respect the forces of nature. We are there to observe and receive the blessings of nature, not to have it our way.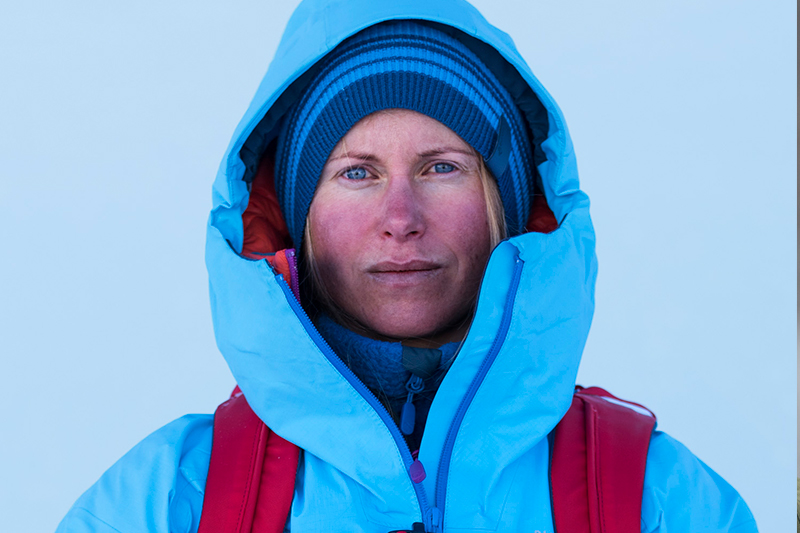 Name: Eva Eskilsson
Sport: Skiing and rock climbing
Hometown: Chamonix
Favorite place: For both climbing and skiing there are so many beautiful places that all have their charm and advantages for a specific type of the activity. But if I have to choose…For freeriding and alpine rock climbing it is Chamonix. For skitouring, the Lyngen Alps.
Favorite products: lyngen lightweight down750 jacket (whenever I'm worried about being cold), lofoten Gore-Tex Pro jacket and pants (for freeride), bitihorn dri3 jacket and pants (for extra protection in summer), røldal primaloft leather gloves (for skiing), trollveggen jacket and pants (protection and functionality for many activities in the winter).